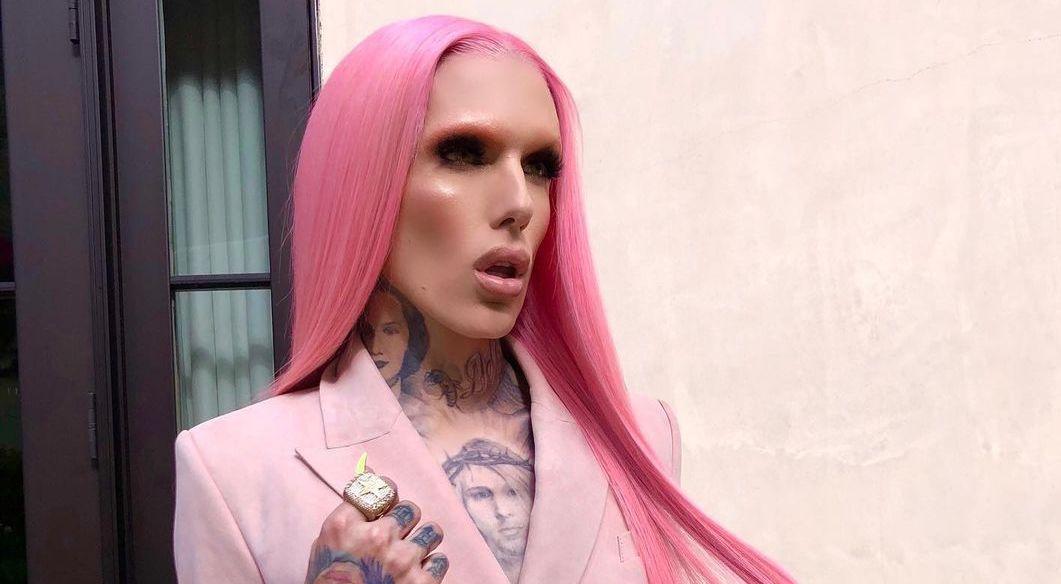 Jeffree Star Is Selling His Famous Pink House for $3.6 Million
If you've dreamed of owning a mansion filled with bright pink walls and custom designs that make you feel like you're in a Barbie dollhouse, you just might be in luck. Controversial beauty YouTuber and makeup mogul Jeffree Star has recently listed his starter home for sale, and for the small price of $3.6 million, you can live in the backdrop of so many of his videos.
Article continues below advertisement
In April 2020, Jeffree revealed he was moving houses, upgrading from his original bubblegum pink mansion to a larger residence. The move happened around the same time Jeffree and his longtime boyfriend, Nathan Schwandt, had split, marking the beginning of a lot of change for the vlogger.
But why is Jeffree selling his house, and what can a potential buyer expect if they're interested in his old home?
Article continues below advertisement
Jeffree Star's pink house can be bought for $3.6 million.
While Jeffree moved back in April, his home wasn't listed for sale until long after the guru had finished settling into his new place. According to a Zillow listing, the 6,785 square-foot home can be purchased for $3.6 million. The sprawling estate features six bedrooms and six and a half bathrooms, as well as a covered patio on the property's .64 acres.
The mansion is located in a private gated community — something Jeffree was very adamant about having in his home. While the community has a gated entry with security, the influencer also hired two full-time bodyguards for his mansion alone.
Other prominent features of the home include a two-story entryway, wood and stone flooring, and a fully-upgraded kitchen with two islands and a breakfast bar. The house also features a three-car garage, where Jeffree likely stored his many luxury vehicles.
Article continues below advertisement
The $3.6 million price tag is slightly below the cost he paid initially for the home, not including the custom features he had added to the property while he was living there. Jeffree initially purchased the home in 2016 and it still retains much of his signature style.
The mansion is listed by Marc and Sara Shevin of Berkshire Hathaway HomeServices California Properties. According to the listing, an initial offer on the home has already been accepted, though backup offers are still welcome.
Article continues below advertisement
Why did Jeffree decide to move?
Jeffree's decision to move came around the same time he and his longtime partner Nathan announced their split. Nathan had been a staple of Jeffree's channel, with the duo making many videos together and sharing photos online.
While their split had initially seemed amicable, later Jeffree revealed that their falling out was messy and he was taking the time to heal. He moved houses about four months after their breakup.
Jeffree's decision to move was in part due to the change in his life, but also simply because he said he was running out of room.
"I had no room to put anything," he said in a video, according to People. "With two dogs passing this year, we were ready for a change. When I saw this place online, my head was like 'Oh my God, this is a dream.'"
Jeffree shared a tour of his new $14 million house in a few YouTube videos both before and after he and Nathan split.