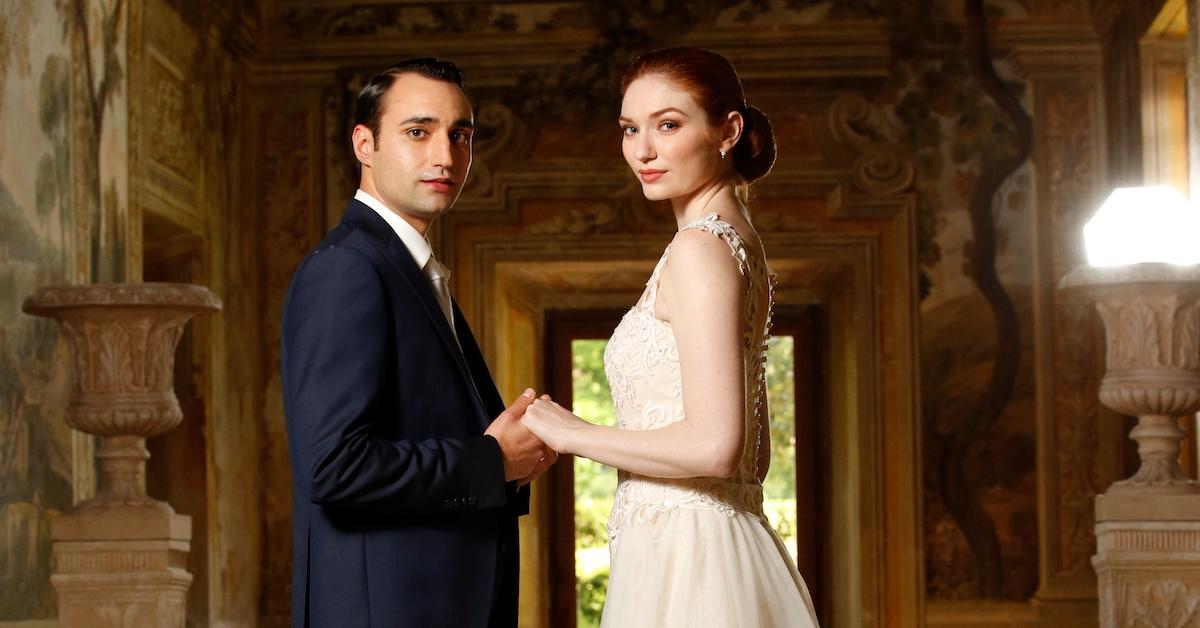 Here's Why Netflix's 'Love Wedding Repeat' Ended the Way It Did
Everyone loves a good rom-com, especially during undeniably tough times. So it goes without saying Netflix came in clutch upon releasing their new original, Love Wedding Repeat on Friday, April 10. The film was written and directed by Dean Craig, and stars English actor, Sam Claflin, as well as Olivia Munn, and Eleanor Tomlinson. Overall, it's a really solid watch.
Article continues below advertisement
Although Netflix's latest original creation is an overall enjoyable piece, the ending was deemed slightly confusing — stay tuned for an in-depth explanation of the Love Wedding Repeat ending, but beware: spoilers ahead!
Beforehand, to get a better sense of the film, watch the full trailer, below.
Article continues below advertisement
To refresh your memory, here's what happens in the movie.
Love Wedding Repeat is essentially a quirky mashup of Wedding Crashers, Russian Doll, and The Butterfly Effect. The film focuses on the protagonist, Jack (Sam Claflin) who is helping out on his sister Hayley's (Eleanor Tomlinson) wedding day. And although he wants everything to run smoothly, everything that could go wrong, goes wrong.
Instead of being able to focus on his sister's special day, Jack ends up having to deal with a variety of adversities, including his angry ex-girlfriend Amanda (Freida Pinto), and Diana (Olivia Munn) aka his girl who got away. Things then go haywire when Hayley's uninvited ex, Marc (Tim Key), shows up. They try to knock him out with sleeping pills, but some kids rearrange the seating, and the drugs go to the wrong person.
Article continues below advertisement
In total Russian Doll fashion, the outcome of the day's unfortunate happenings is shown in two alternate versions. It's strange, hilarious, and fantastic, however, the ending had viewers quite confused.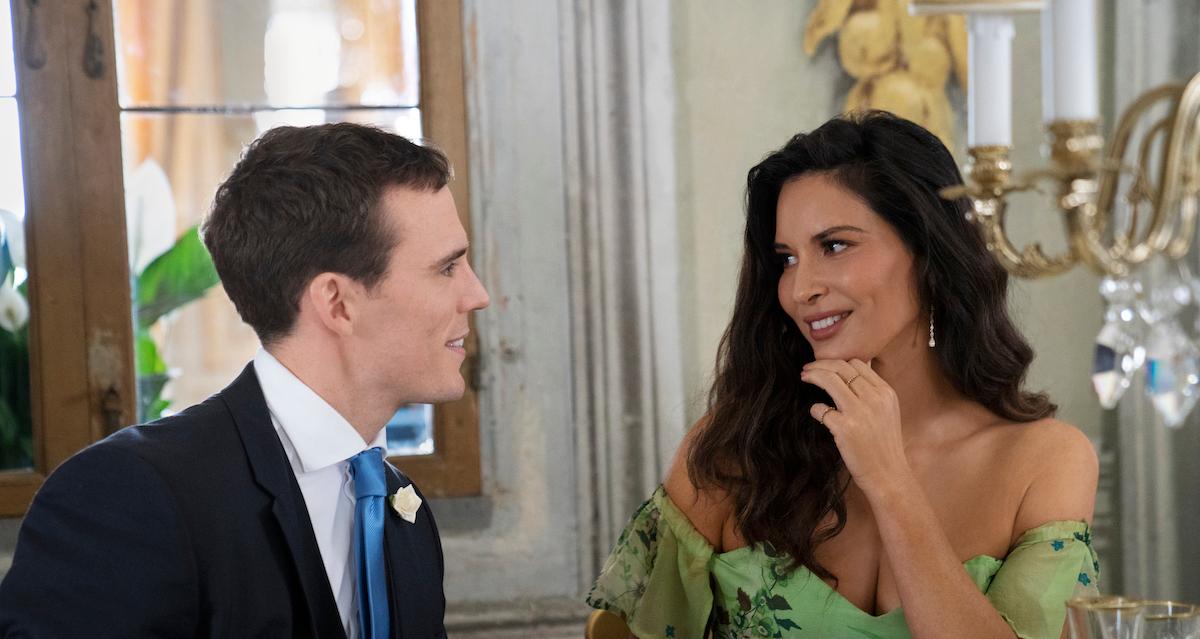 Article continues below advertisement
Here's why the movie ended the way it did.
Basically, a majority of the movie shows Jack enduring the nasty results of the unlucky circumstances above, but everything changes when an invisible character called "The Oracle" appears as a voiceover. The Oracle explains that the future was jostled by the kids who rearranged the seating arrangements. After this happens, viewers get to see a different possible outcome, which is ultimately way better than the first.
In that sense, the ending of the film describes the theory of The Butterfly Effect, showing viewers that the happenings of the universe can be completely random, and that one small event can completely change fate.
Article continues below advertisement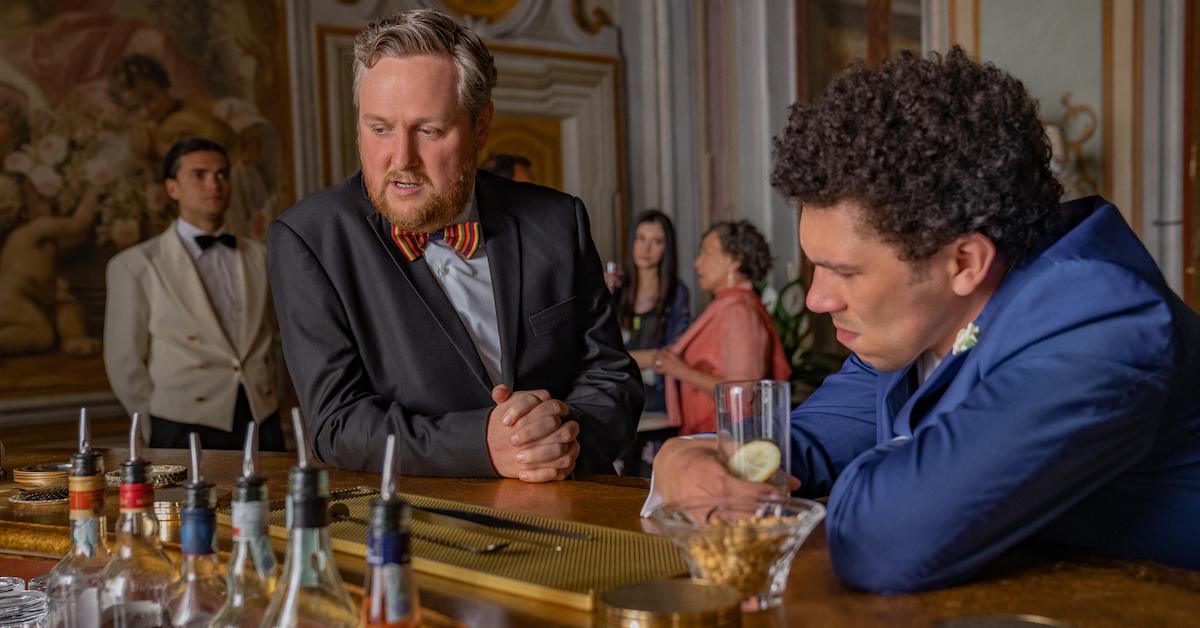 If you weren't dead set on watching it, check out what viewers had to say, below.
Overall, it seems as though viewers were pleased with Love Wedding Repeat — Twitter user @MegRoseWilliams referred to it as "the best new rom com," while @CitizensForDem1 said they were "on the floor laughing." Even Big Little Lies actress, Shailene Woodley, recommended it to her followers. So check out what satisfied viewers had to say about the movie, below.
Article continues below advertisement
Article continues below advertisement
While the ending may be confusing, Love Wedding Repeat seems to have a solid message and some seriously funny moments. If it isn't already sitting in your Netflix queue, we strongly suggest adding it ASAP.