Why Do Critics Have Mixed Feelings on the Netflix Film 'Spiderhead'?
Why are reviews for the newest Netflix film 'Spiderhead' so mixed? Many critics thought the movie didn't take risks like the story it was based on.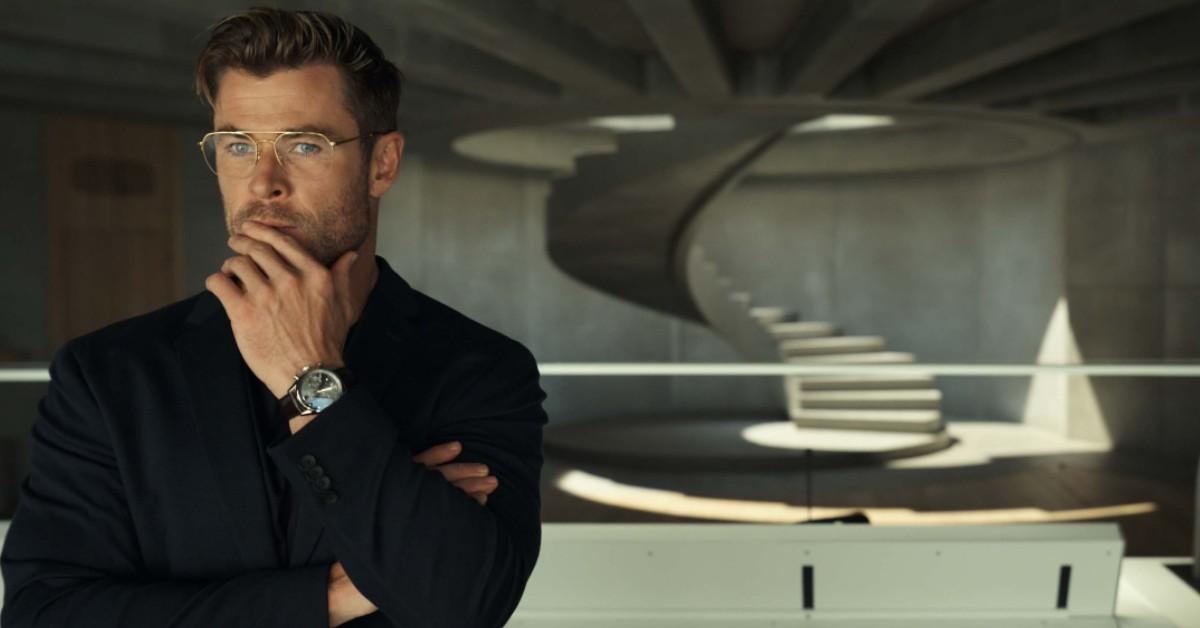 Why is the newest Netflix film Spiderhead receiving mixed reviews from critics? After all, the film is packed to the brim with an all-star cast — Chris Hemsworth, Miles Teller, and Birds of Prey star Jurnee Smollett!
Article continues below advertisement
Spiderhead is based off of a short story written by George Saunders. Chris plays Steve Abnesti, a scientist running experiments on the inmates at Spiderhead Penitentiary. Miles and Jurnee play Jeff and Lizzy, respectively.
Jeff and Lizzy are two inmates at Spiderhead who bond over their dark pasts as they try to survive their present.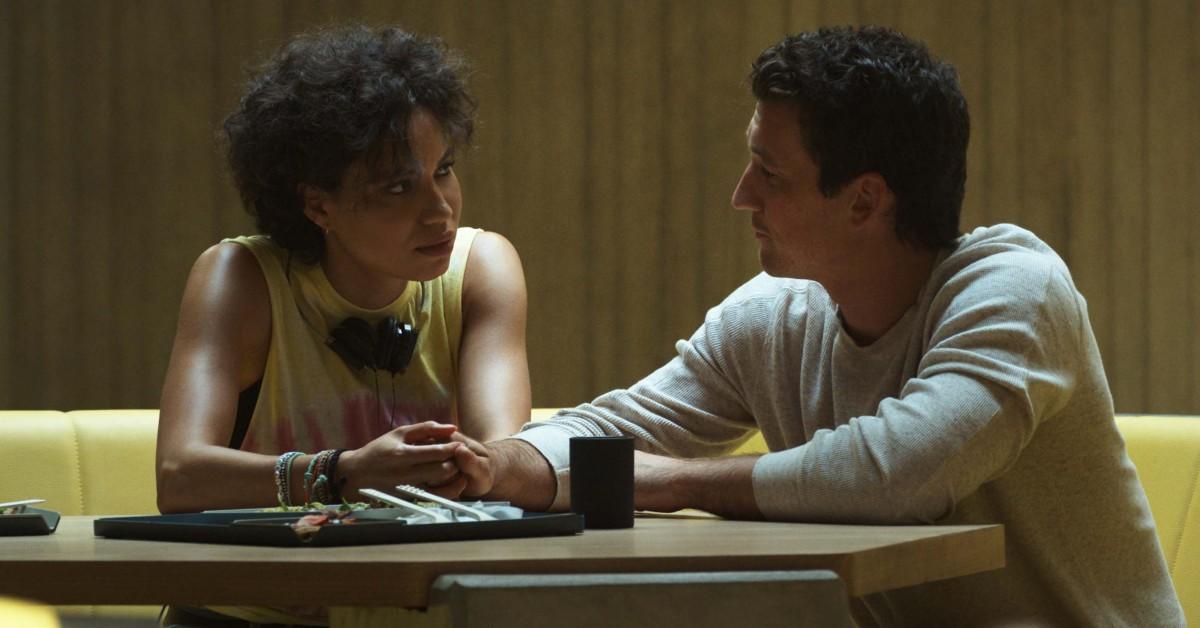 Article continues below advertisement
Why are the 'Spiderhead' reviews mixed?
Laura Miller of Slate argued that "Soon, however, it becomes obvious that this film won't have the courage of Saunders' story...There will be an easily identifiable bad guy who's to blame for everything. There will be a triumphant turning of the tables, there will be fight scenes and a chase, and a closing shot of perfect freedom. And soon enough, there is."
She also noted that the film adaptation, "waters down Jeff's criminal past, making him guilty of manslaughter rather than murder. And he feels terrible about it, so he's not such a bad guy despite being a convict, see?"
John Serba of Decider declared in Decider's, "Skip It or Stream It," column that Spiderhead was a skip. Why?
Article continues below advertisement
John agreed with the assessment that Spiderhead played it too safe with the plot.
He wrote, "It takes the film 90 minutes to crack open a philosophical walnut, which it quickly feeds to the nearest squirrel so it can undermine the seriousness of its implications by wrapping everything up with a loud, violent, quasi-comic conclusion riddled with grade-school-level irony and goofy soundtrack cues."
Article continues below advertisement
Emma Stefansky of Thrillist enjoyed Spiderhead. She described the film as a, "An indictment of the American prison industrial complex and the lengths which people will go to to view those who have committed crimes as less than human."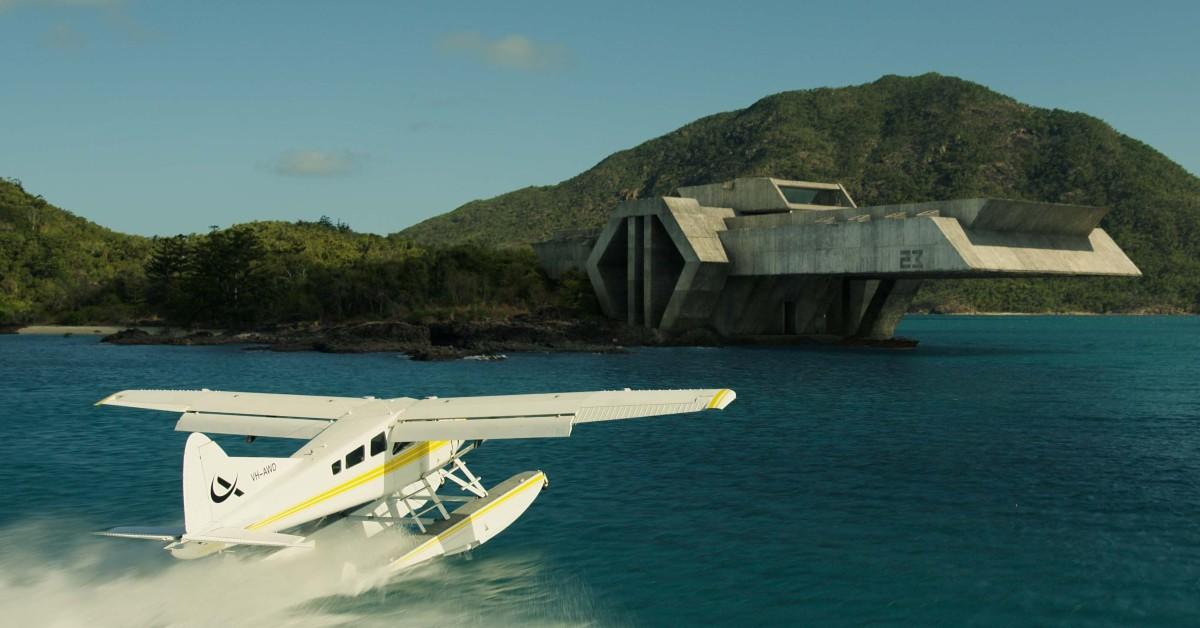 Article continues below advertisement
She praised Chris and Miles for their performances in Spiderhead, noting, "Hemsworth especially is a total star, playing the exceptionally off-putting tech bro type with a joke-tossing, chair-scooting casualness that masks an underlying cruelty. And, along with Top Gun: Maverick (also directed by Joseph Kosinski), this may be the most charming onscreen that Miles Teller has ever been."
Brian Lowry of CNN wrote, "Joseph Kosinski had time while Maverick sat on the shelf to go out and direct this relatively small-boned, almost claustrophobic movie, although with that film still registering big theatrical receipts, it's hard to imagine his handlers would have chosen this low-key dud -- written by Deadpool's Rhett Reese and Paul Wernick but exhibiting little of that franchise's rambunctious energy -- for his next project.
Article continues below advertisement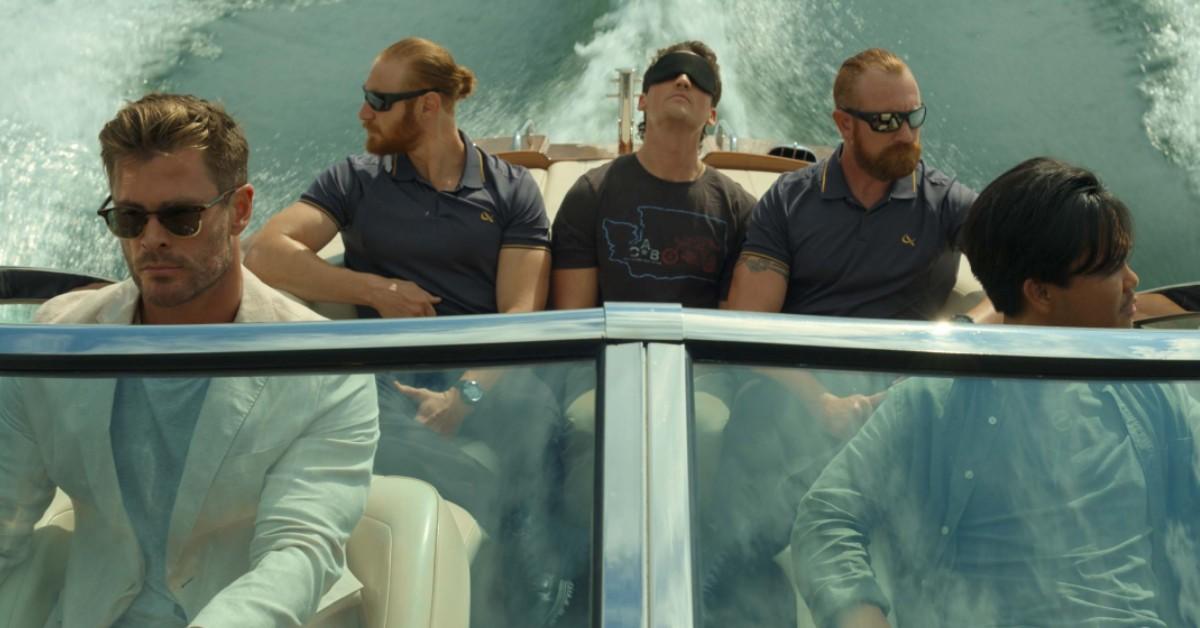 Our take on 'Spiderhead':
Spiderhead isn't a bad film by any means. It's fun to see Chris in a villainous role where he isn't wielding the power of thunder and saving the world — plus, he pulls off a convincing American accent.
If Netflix had a, "It's Friday night and I need something to watch that doesn't require a lot of thought," Spiderhead would be at the top of the list. The film may not have taken the risks of George's original story, but that doesn't mean it still isn't a fun, somewhat forgettable watch.