The 'Legally Blonde' Pink Drink on the Starbucks Secret Menu Is Everything
New to the Starbucks Secret Menu is the 'Legally Blonde' Pink Drink. It arrived shortly after the announcement of the third movie in the franchise.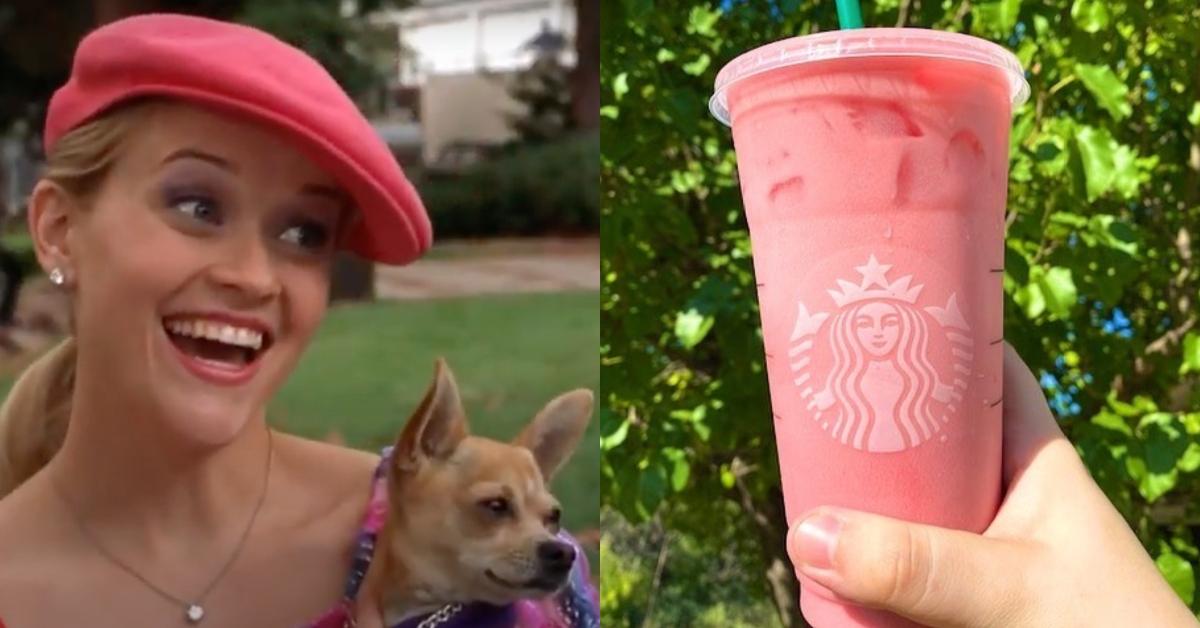 Only a few weeks after the third installment of the Legally Blonde movie franchise was officially announced, a clan of dedicated Starbucks drinkers who also happen to be longtime fans of the film decided to create a Legally Blonde Pink Drink for the Starbucks Secret Menu. And believe us when we say it'll make you want to do nothing more than *bend... and snap!*
Article continues below advertisement
Luckily, you won't have to pass the LSATs or make it onto Professor Callahan's legal team to try Starbucks' Legally Blonde Pink Drink. However, you will have to follow these specific instructions to order the beverage properly.
Article continues below advertisement
What is the 'Legally Blonde' Pink Drink?
The Legally Blonde Pink Drink was initially created by Starbucks geniuses, Totally the Bomb. And after some speculation, we've decided it totally evokes the vibe of Elle Woods: Harvard grad and Gemini-vegetarian. It's pink (duh!), it's fruity and tropical (I mean, she is a Cali girl), and at 50 calories, you'll still be able to nail that Brooke Wyndham workout class.
Since this sexy sip is not actually on the menu, you will have to (nicely) tell your barista exactly what goes into the drink. To start, you will ask for a venti unsweetened passion tea with no water, light heavy cream, two pumps of sugar-free vanilla, and two Stevias. Then, ask them to shake it all with ice, and voila! You will have something even Warner couldn't refuse.
Article continues below advertisement
If you prefer to avoid dairy at all costs, don't be deterred — you can try subbing the cream for coconut milk instead. It may ultimately change the taste of the beverage ever so slightly, but trust us: it won't stop you from winning your case.
Article continues below advertisement
Once you've given it a go, try the Starbucks Secret Menu's Yellow Drink.
If you're more of a Vivian than an Elle Woods, that's OK, we won't judge! However, if that's the case, you may want to try a Yellow Drink from the Secret Menu instead. And since you'll have to tell the barista what goes into the Yellow Drink, it consists of a venti unsweetened green tea lemonade which is blended with coconut milk, as well as four pumps of agave. Have the baristas shake it all up with ice, and you'll be golden.
If you're looking for something a little lighter, however, you can order a "skinny" version of the Yellow Drink. It blends a venti unsweetened green tea lemonade with a little light lemonade and light coconut milk, one agave, and two servings of Stevia. Apparently, it only amounts to 80 calories, so let's go hog wild.
Article continues below advertisement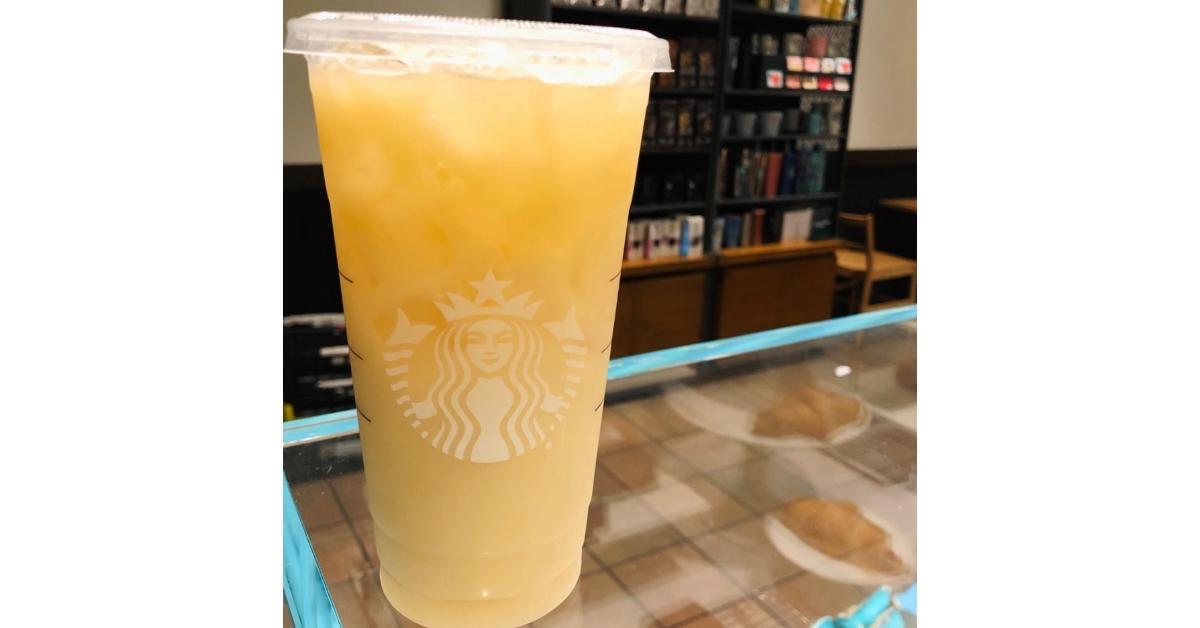 Although you may be dying in anticipation for the next Legally Blonde film to finally hit the big screen, the Legally Blonde Pink Drink is definitely helping us all relive Elle Woods' greatest moments. Needless to say, we will definitely be sipping these while rewatching the first film (and the first film only!), and, of course, while doing our nails with the Paulette in our lives.