Quarantined Students In Japan are Holding Graduations on 'Minecraft' After Schools Were Shut Down
A creative solution to missing graduation.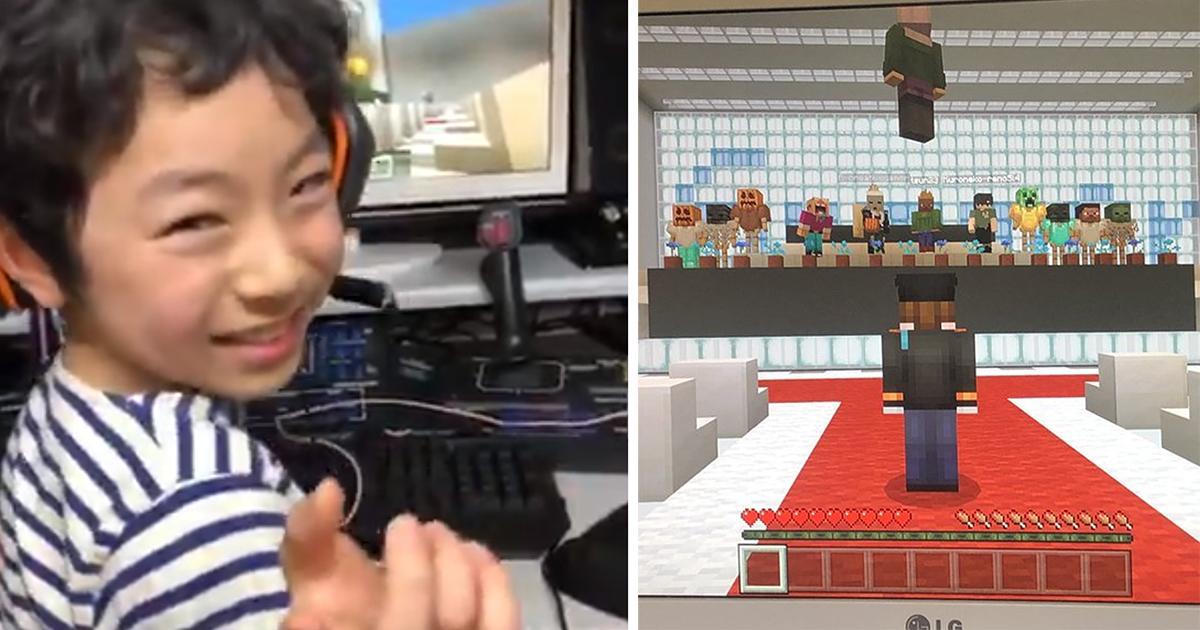 While the United States is only starting to see the beginning of lengthy school closures, many schools in Asia have been closed for weeks amid the coronavirus pandemic. And because the Japanese school year ends in March and begins in April, many kids have missed their graduations.
Article continues below advertisement
But some elementary school children have come up with a pretty creative solution. SoraNews24 reports that one group of students held their graduation in the video game Minecraft, where they don't need to worry about coronavirus.
The publication shared and translated a series of tweets from one of the student's relatives, which have since gone viral in Japan.
"'What are you doing?" the relative is quoted as asking the student.
"We all decided to have a graduation ceremony together," the student replies.
To which the relative replies: "Oh? Awesome. The elementary students gathered to start graduation themselves."
Article continues below advertisement
SoraNews24 points out that teachers didn't organize the idea and that the students decided to build a graduation hall all by themselves.
"They spent all day online together, playing games and laughing. I'm glad they all had fun," the relative writes in a subsequent tweet.
Article continues below advertisement
"The assembly hall is also really well made," the relative went on to add.
Article continues below advertisement
Unsurprisingly, Twitter users were happy to see something so cheerful come out of a bleak situation.
"The kids are all right," one user is quoted as saying.
Article continues below advertisement
While others added: "Parents are doing 'telework' and kids are doing 'telegraduation.'"
"I'm so jealous of what awesome things kids have these day."
"Those who say video games are bad, look at this!"
"This will probably be an even better memory than a regular graduation for them."
Hopefully the students can get a graduation in the real world when all of this is over.
The best way to prevent contracting or spreading coronavirus is with thorough hand washing and social distancing. If you feel you may be experiencing symptoms of coronavirus, which include persistent cough (usually dry), fever, shortness of breath, and fatigue, please call your doctor before going to get tested. For comprehensive resources and updates, visit the CDC website. If you are experiencing anxiety about the virus, seek out mental health support from your provider or visit NAMI.org.