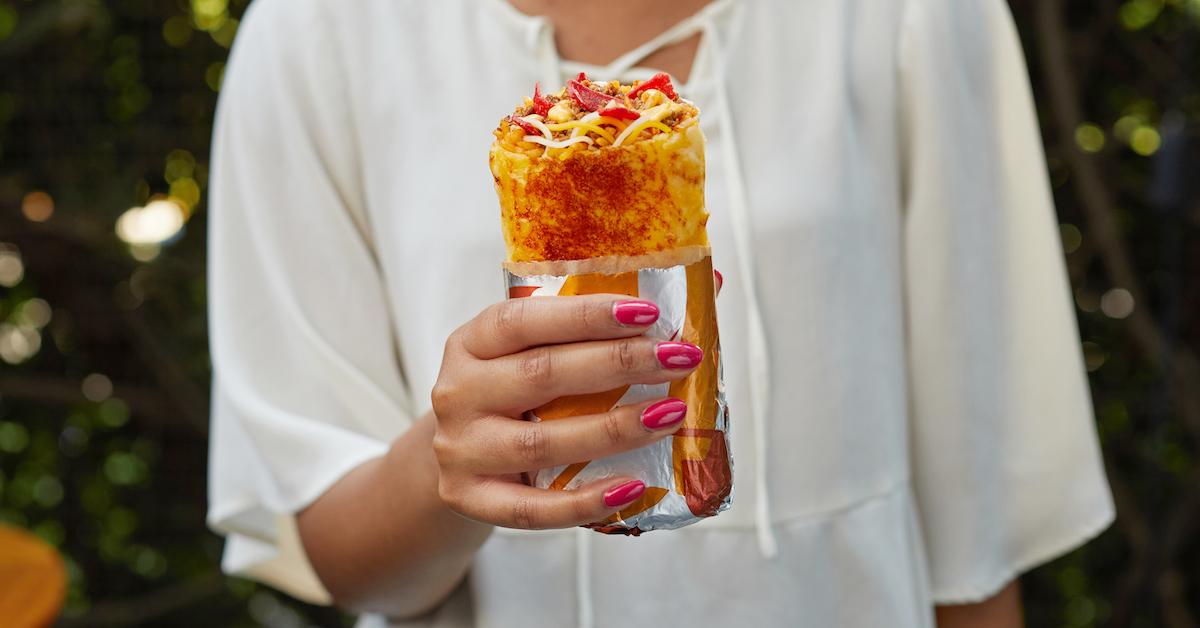 Taco Bell Just Unleashed the Greatest Food Hybrid of All Time: The Grilled Cheese Burrito
Americans are total suckers for food hybrids, whether we're talking about the sushirrito, the infamous cronut, or the elusive ramen burger. And on Thursday, July 2, Tex-Mex chain, Taco Bell, released a brand new dish that combines two of our absolute favorite foods, known as the Grilled Cheese Burrito.
Article continues below advertisement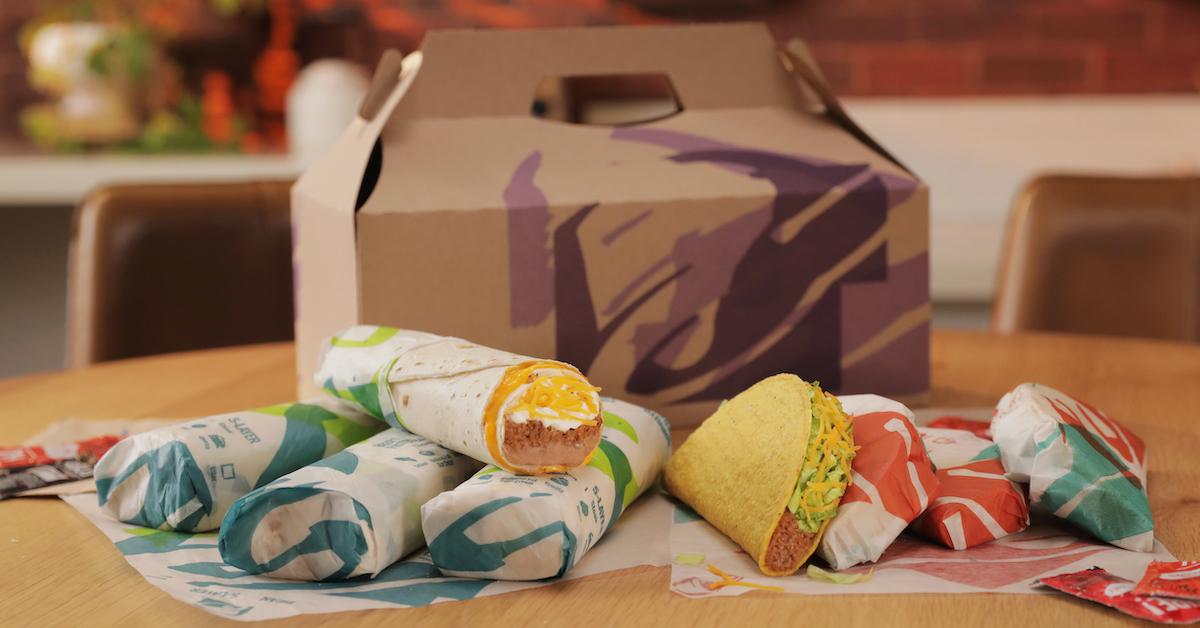 Article continues below advertisement
What is the Grilled Cheese Burrito?
There's no denying that Taco Bell knows their way around cheese, from their legendary nachos, to Quesaritos, and of course, the Cheesy Potato Griller. That being said, the chain has decided to do their own take on grilled cheese, in the form of a burrito... aka, the Grilled Cheese Burrito. According to a press release, it features cheese on the outside and on the inside. It's every dairy enthusiast's dream come true.
The burrito essentially features a "grilled cheese" on the outside, and is filled with fan-favorite fillings such as seasoned beef, seasoned rice, a three-cheese blend, crunchy red strips, chipotle sauce, and reduced fat sour cream. Fans seeking out a meatless option can also swap the meat for beans. Either way, it's going to be ~fire sauce~.
Article continues below advertisement
How can we get our hands on one of these babies?
You'll be happy to know Taco Bell's Grilled Cheese Burritos are currently available at participating Taco Bell locations throughout the U.S. for $2.99 each, according to the press release. You can also get them as part of a $5 Box, which also comes with a Crunchy Taco, Cinnamon Twists and a medium soda, if you think you can finish all of that. We know we can.
Article continues below advertisement
The Grilled Cheese Burrito was first tested in Taco Bell locations throughout Chattanooga, Tenn. in November 2019, and luckily, it was deemed popular enough to become available nationwide. And while we'd love if this were a permanent menu item, we're sad to say it's only going to be available for a "limited time," with no specified end date. So if you're looking to get one, now is the time to go.
Article continues below advertisement
Taco Bell is blessing us with July deals.
In addition to the fact that Taco Bell finally brought back their Nacho Crunch $1 Double Stacked Taco, they're also keeping the $10 Taco & Burrito Cravings Packs on the menu. So if you were hoping to supply your quaran-team with unlimited amounts of tacos and burritos on the Fourth, you're in luck.
Additionally, the brand is launching a brand new loyalty program this month, which will enable fans to accumulate points — which can be traded in for free food — every time they eat there. It's seriously a dream come true.
Article continues below advertisement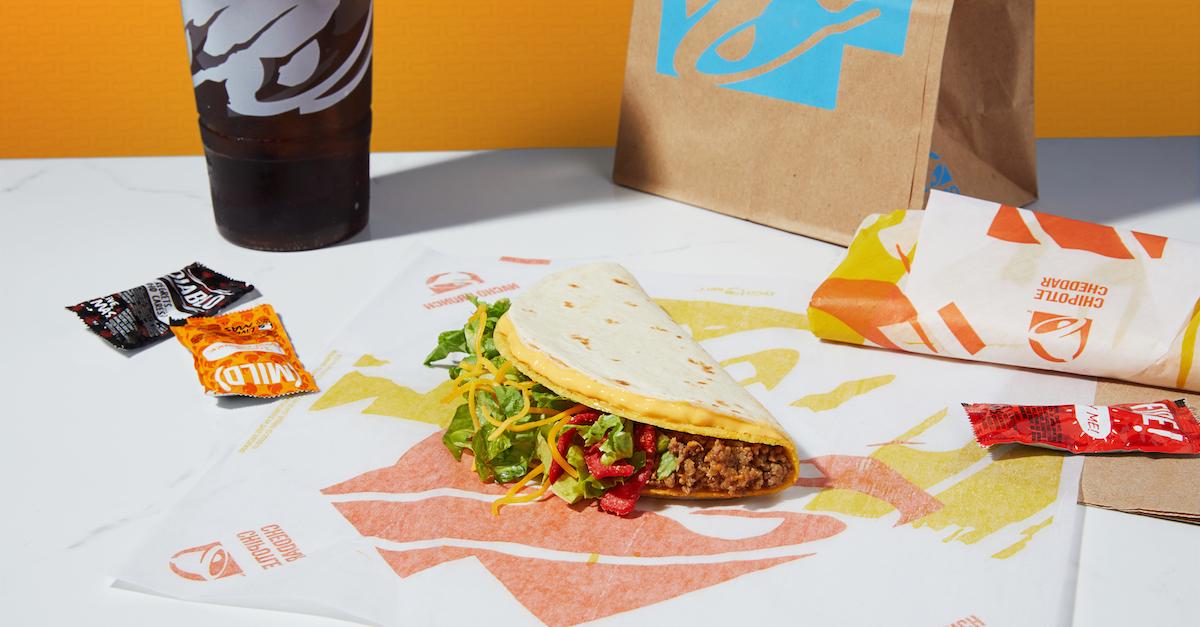 Although your "hot girl summer" may not be going quite as planned, Taco Bell is keeping us satiated with their fabulous new Grilled Cheese Burrito. By combining two of the greatest foods of all-time into one delicious dish, they're definitely doing the most for us right now.