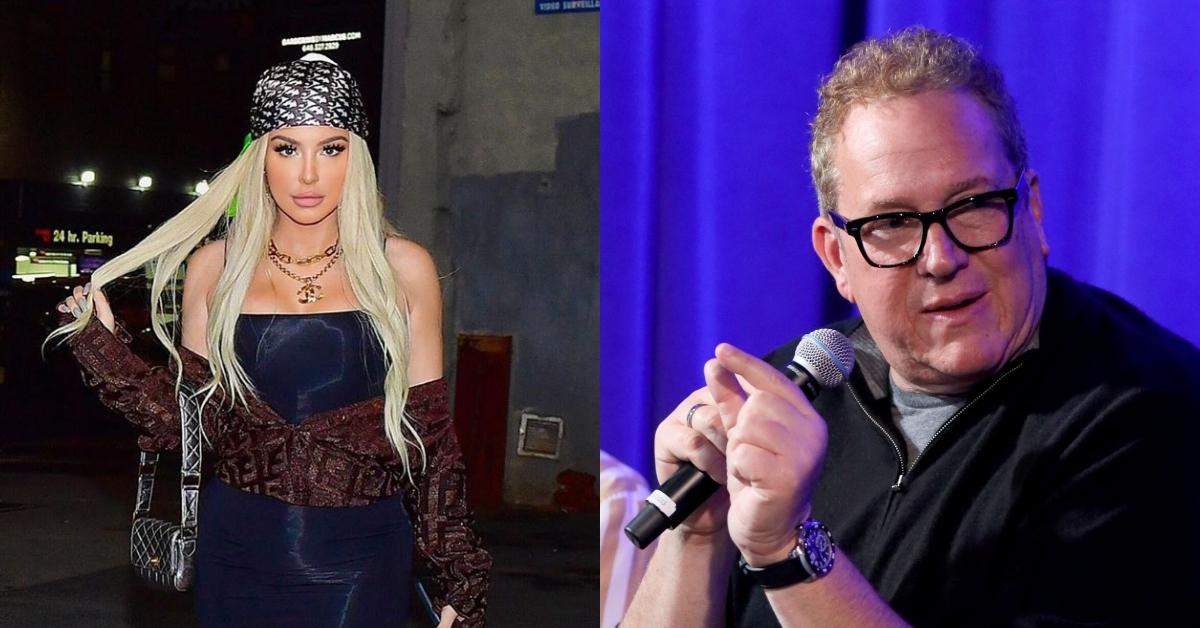 How Tana Mongeau Met Her Sugar Daddy, Jeff Jampol
Tana Mongeau is no stranger to unconventional relationship arrangements. The YouTuber started dating Bella Thorne when she was hanging out with Mod Sun.
However, that's far from the most unusual predicament Tana has ever found herself in. In 2018, she got herself a sugar daddy — who happened to be none other than award-winning producer Jeff Jampol.
Article continues below advertisement
Jeff Jampol used to be Tana Mongeau's sugar daddy.
Tana posted an hour-long storytime video to spill all the details on how they first met and how their relationship turned out on Sept. 5, 2018.
Titled "my PSYCHOTIC sugar daddy story. you aren't ready," the video sheds light on the oftentimes bizarre experiences she was exposed to while spending time with Jeff.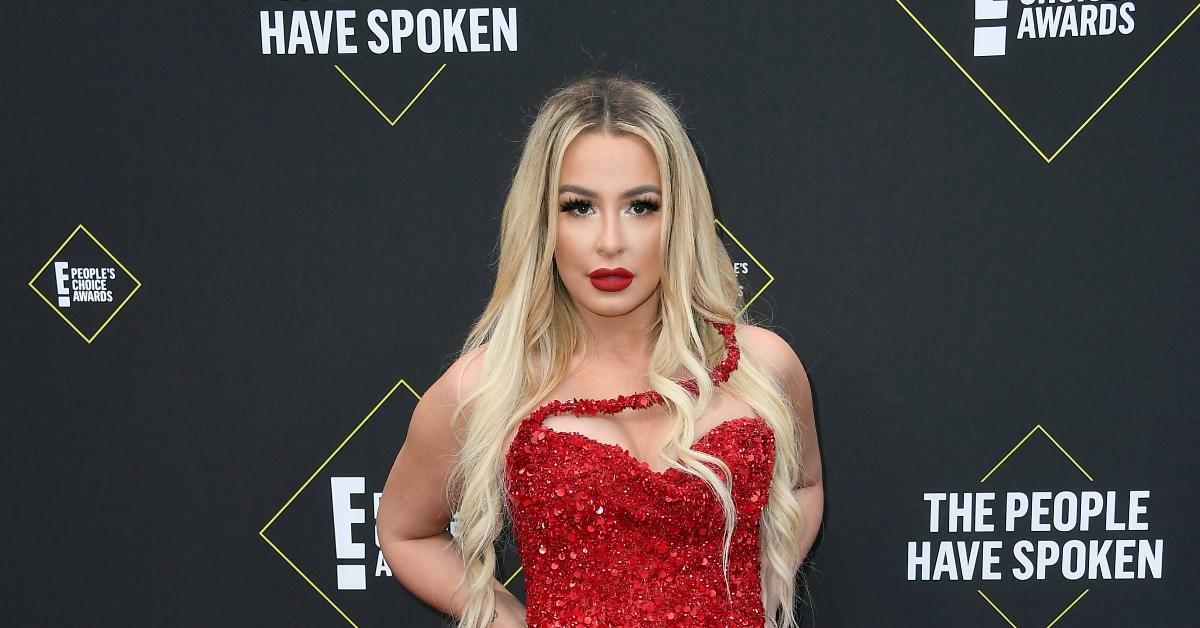 Article continues below advertisement
As Tana explains in the video, she first heard about sugar daddies through her friends, many of whom had positive experiences. Determined to learn more about the arguably less conventional relationship dynamic first hand, she downloaded an app, Seeking Arrangement.
Not one to miss out on a promising opportunity, she started using the app whilst living in a luxury villa in Hollywood Hills.
The proximity increased her chances of coming across highly successful entrepreneurs, celebrities, and sugar daddies with significant funds.
As Tana described in the video, she spent considerable time trying to find a distinctly average, standard-looking profile. Only one person she came across seemed trustworthy.
Article continues below advertisement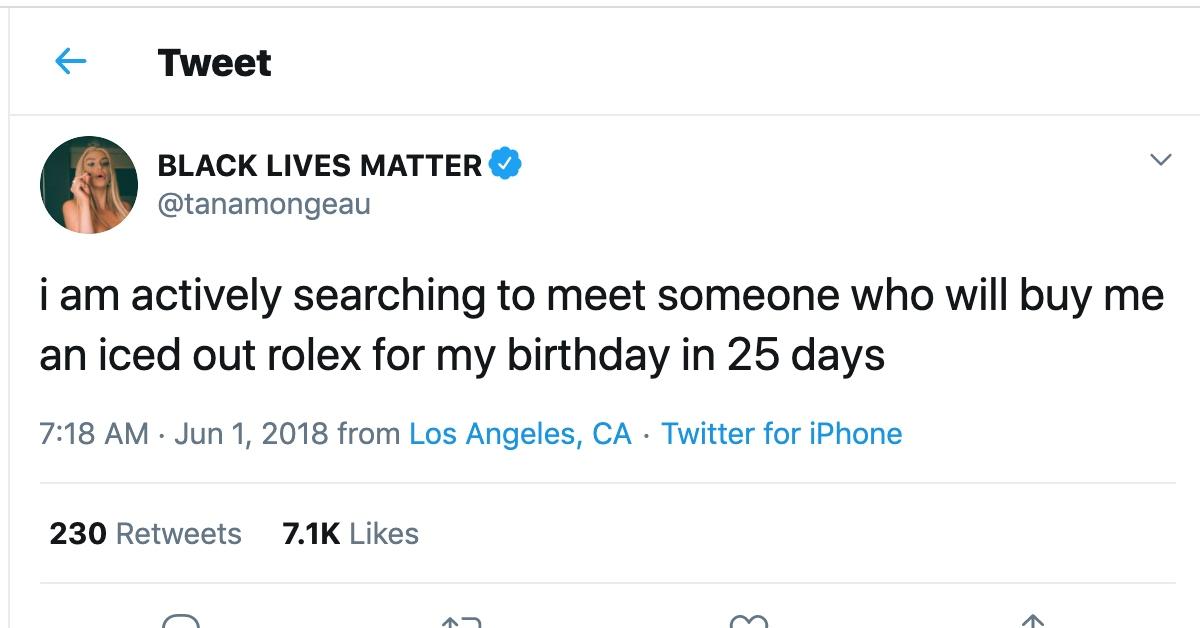 Although Tana strategically avoided mentioning Jeff by his name throughout the video, she did share plenty of information that makes him easily identifiable.
As she describes, he is a high-profile Hollywood producer with a Primetime Emmy nomination and a Grammy Award. What's more, the people Googling him also tend to look up The Ramones, Jim Morrison, and Janis Joplin.
Article continues below advertisement
Jeff earned renown as the artist manager handling the estates of Michael Jackson, Otis Redding, and the like. He also produced movies and TV shows like When You're Strange and American Masters.
Tana was too concerned about the potential implications of the set-up to go on a date with the mystery man at first. She changed her mind once she had learned that Jeff arrived in Las Vegas the same day as her.
The unlikely coincidence made her all the more intrigued, and she agreed to take an Uber to an unnamed location and spend some time with her would-be sugar daddy.
As she described, he took her to a luxury restaurant hidden behind a secret door — which he rented out for the date.
Article continues below advertisement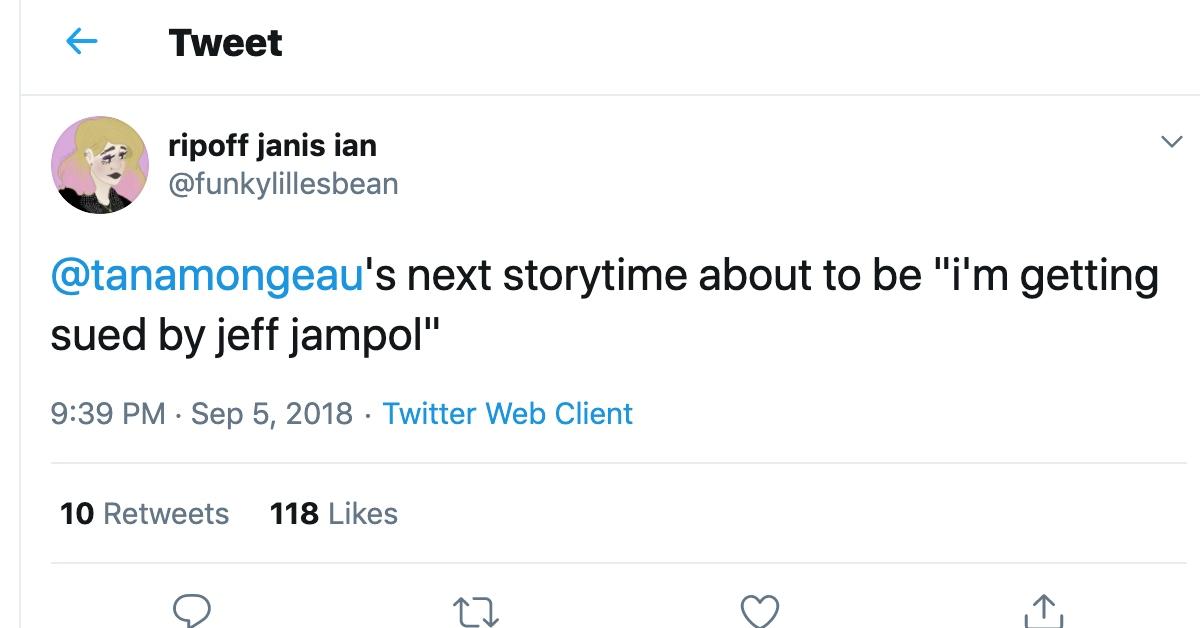 The following day, Tana and Jeff attended a private event celebrating Michael Jackson's 60th birthday. Later that evening, they had dinner together.
Although Tana accepted a diamond bracelet, she felt uncomfortable with the idea of seeking physical closure. She received an invitation to fly back to Los Angeles on Jeff's private jet anyway.
"You'll never fly commercial again," Tana was told.
However, when the day came, she realized that the whole lifestyle wouldn't agree with her. She changed her mind at the airport, telling Jeff that she wouldn't be able to accept his generous offer or seek contact with him again.