'The Boys' Season 3 Finale: An Recap of Everything That Went Down
'The Boys' Season 3 finale ends with some big moments and we have an recap of everything that happened and ideas on where the show may be going.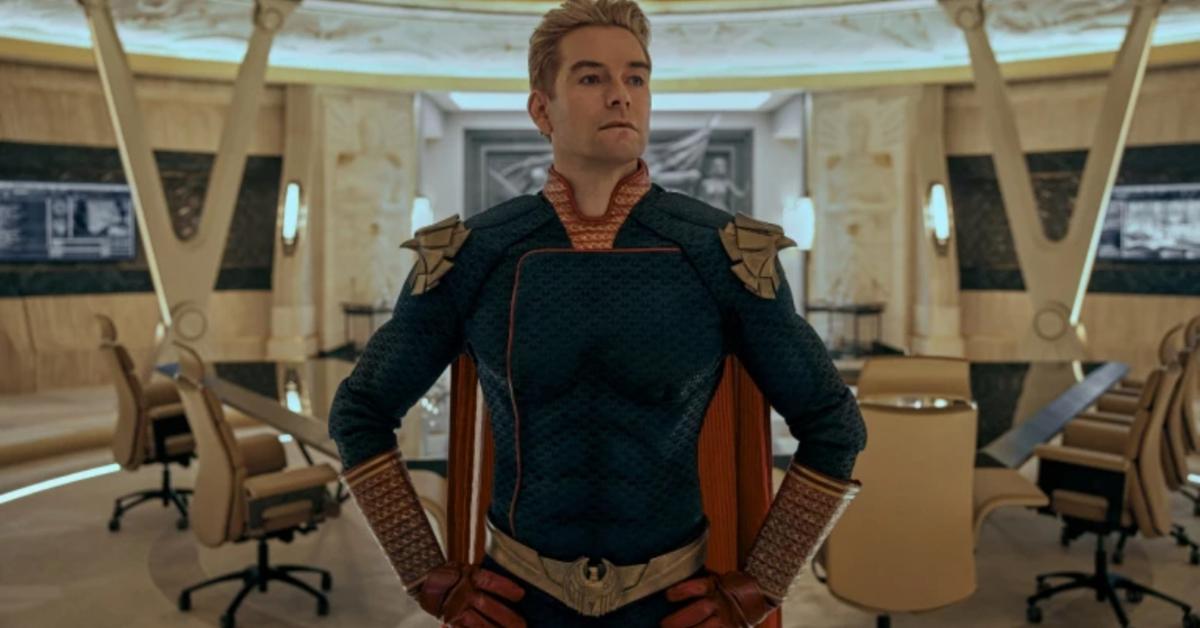 Spoiler warning: This article contains major spoilers for The Boys Season 3.
Season 3 of The Boys kicks things up several notches, from that non-CGI gigantic penis prop to Homelander's relationship with his son and the revelation that his father is also a supe. Vought used Soldier Boy's sperm to create Homnelander in the hopes of replacing Soldier Boy someday as the leader of the Seven. Like we said, a lot happens this season.
Article continues below advertisement
If you're like many other fans of The Boys, you're probably going to need a full recap of the Season 3 finale. And, perhaps more importantly, you might be wondering where this leaves Butcher and his cronies moving forward. We already know we're getting a fourth season, so the ending of Season 3 sort of sets things up for what may come next.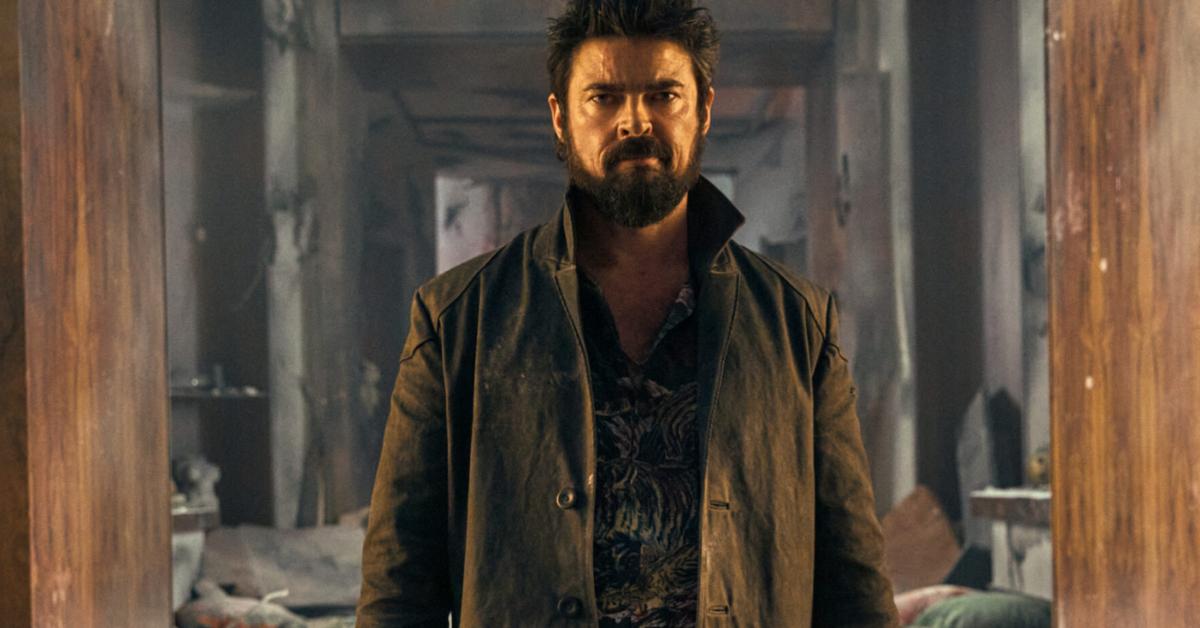 Article continues below advertisement
'The Boys' Season 3 finale recap: what happens exactly?
The episode starts off with Homelander's visit to his son, Ryan. Instead of trying to convince Ryan to use his powers to their fullest and hurting him (like Homelander had done multiple times before this), he actually has a heartfelt meeting with the kid. Homnelander tells Ryan he plans to be there for him no matter what. Apparently, Homelander is feeling a little more paternal than usual because he also hugs Ryan.
Meanwhile, dear old Daddy Homelander is the subject of a rally outside of Vought Tower. Half of the crowd knows about Homelander's plan to keep Maeve locked up and out of his way. The other half of the crowd is behind Homelander 110 percent.
Article continues below advertisement
Elsewhere, Soldier Boy is struggling with the knowledge that Vought used him to create a son he never knew anything about. And Butcher is still on a mission to use Soldier Boy to finally kill Homelander. Everything that happened earlier in the season is leading to a final showdown between Homelander and literally everyone else: Maeve, Soldier Boy, Butcher, Starlight, and Hughie.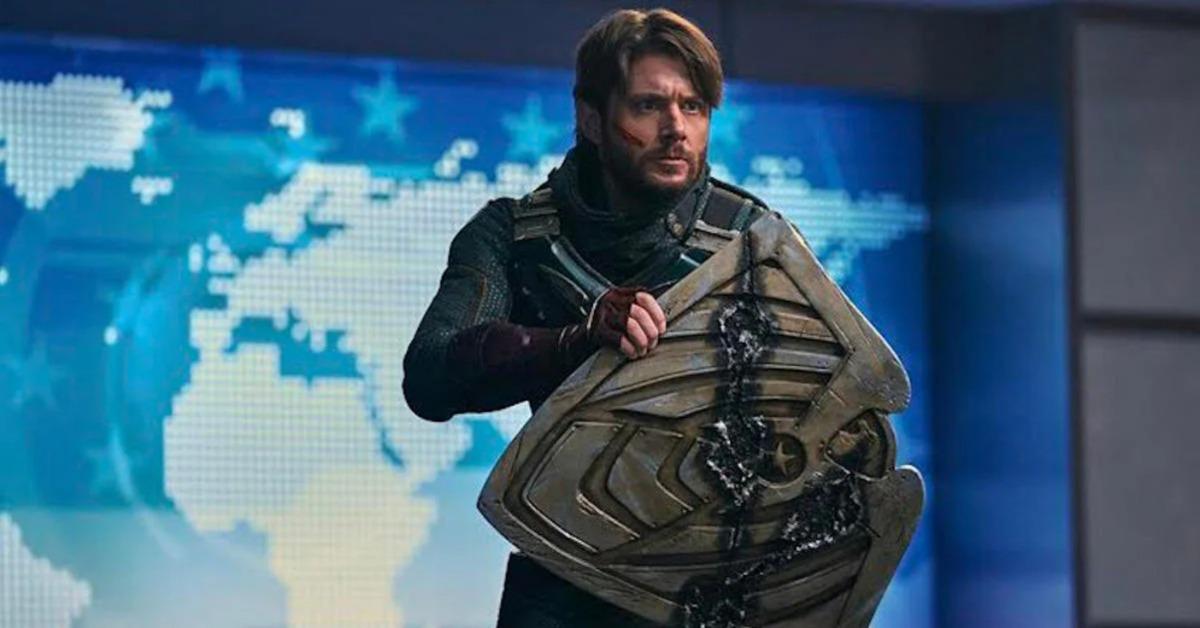 Article continues below advertisement
During the fight, Soldier Boy ends up turning on Butcher and the boys, however, and now they have to fight him too. Starlight uses more power than we have seen thus far, thanks to Hughie backing her up with increased electrical supply at the Vought Network stage, where she has a one-on-one fight with Soldier Boy.
Hughie chooses to support his girlfriend over taking Temp V and potentially killing himself and that definitely earns him some boyfriend brownie points. Maeve and Homelander battle it out in another part of the building. She's out for blood after literally everything Homelander has done to her, so you can't really blame her.
Article continues below advertisement
But she stops fighting when she sees Soldier Boy's chest about to explode. And in order to save everyone else from the incoming blast, Maeve grabs him and jumps out the window, where we see a bright light and what appears to be Soldier Boy and Maeve blow up.
Article continues below advertisement
And although Butcher's first instinct during all this is to protect Ryan, who is Homelander's sidekick now by the way, the kid chooses Homelander and convinces him to leave without killing Starlight, Butcher, or Hughie.
When the dust settles (literally), Butcher learns he has a year or so left to live thanks to the damage done to his brain with the Temp V. He likely plans to use that time to continue the fight against supes. Except now, he can't use temporary powers to do that.
Article continues below advertisement
It turns out, Maeve somehow survived the blast with Soldier Boy, but everyone else believes she's dead and she intends to keep it that way. Because she was in the line of fire with his explosive power, though, she is now powerless and she's no longer a supe.
Speaking of which, Starlight is still a supe, but she has officially left the Seven. She's one of the boys now and she's ready to fight with Hughie and the rest of them without her ridiculous superhero costume.
However, all is certainly not right with the world on The Boys. Nadia is named as the vice presidential candidate, which would put a supe in extreme power if her running mate wins.
Article continues below advertisement
And the season ends with Homelander introducing Ryan to his gaggles of fans. Who, by the way, have no issue with Homelander using his laser eyes to kill someone right in front of them. So, yeah, things are definitely headed for a dark place.
When does 'The Boys' Season 4 premiere?
According to Variety, Season 4 of The Boys is in the works already. And, like Season 3, fans can likely expect it to drop in the summer. Though in this case it would be the summer of 2023.
That means we have plenty of time to ponder how Ryan will fit into Homelander's life as he continues to lead the Seven and what will happen with Nadia and her daughter, who is set to become a supe herself.