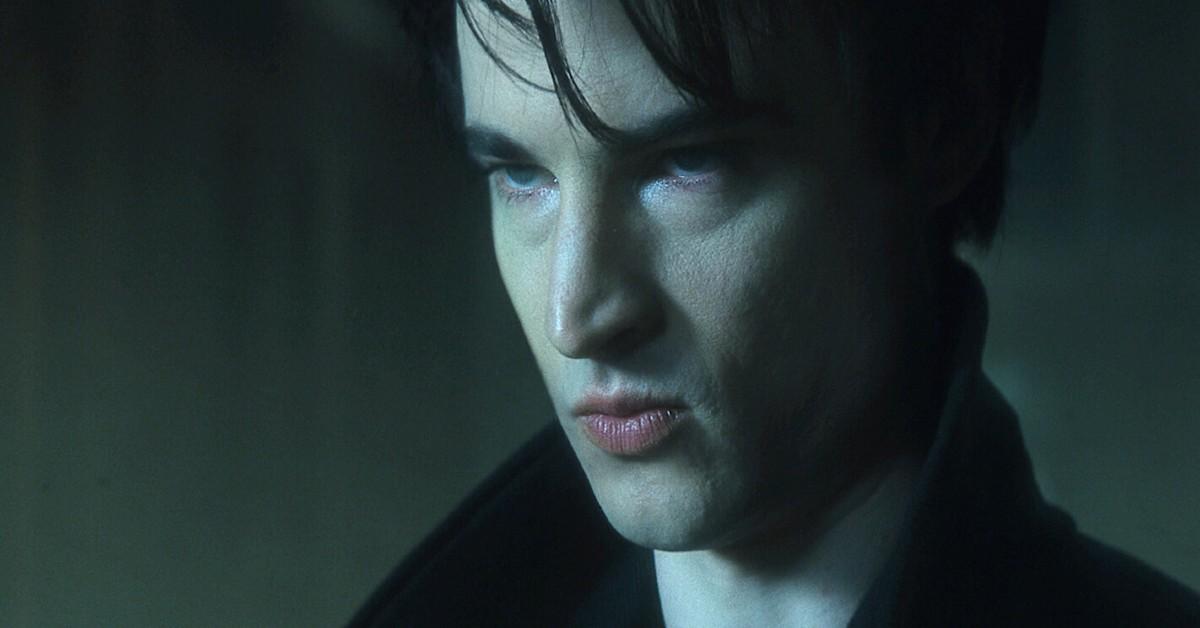 Dreaminess Is Upon Us — Is Netflix's 'The Sandman' Based on a Book?
Sci-fi junkies are going to have a ball with Netflix's dark new series The Sandman. With fantastical scenery and moody cool-toned lighting, The Sandman centers on a "cosmic being" called Dream — aka the Sandman (Tom Sturridge). Said almighty being is in control of all dreams, that is, until he's "captured and held prisoner for more than a century," the synopsis reads. "He must journey across different worlds and timelines to fix the chaos his absence has caused."
Article continues below advertisement
So that's why we haven't been sleeping well. Our slumber has been a bleak, restless, dreamless, abyss. Corny jokes aside, The Sandman comes to Netflix on Aug. 5, and the nerds are ready. With a premise that presents itself in the same light as, let's say, Harry Potter, and considering how highly anticipated the series is, is The Sandman based on a book?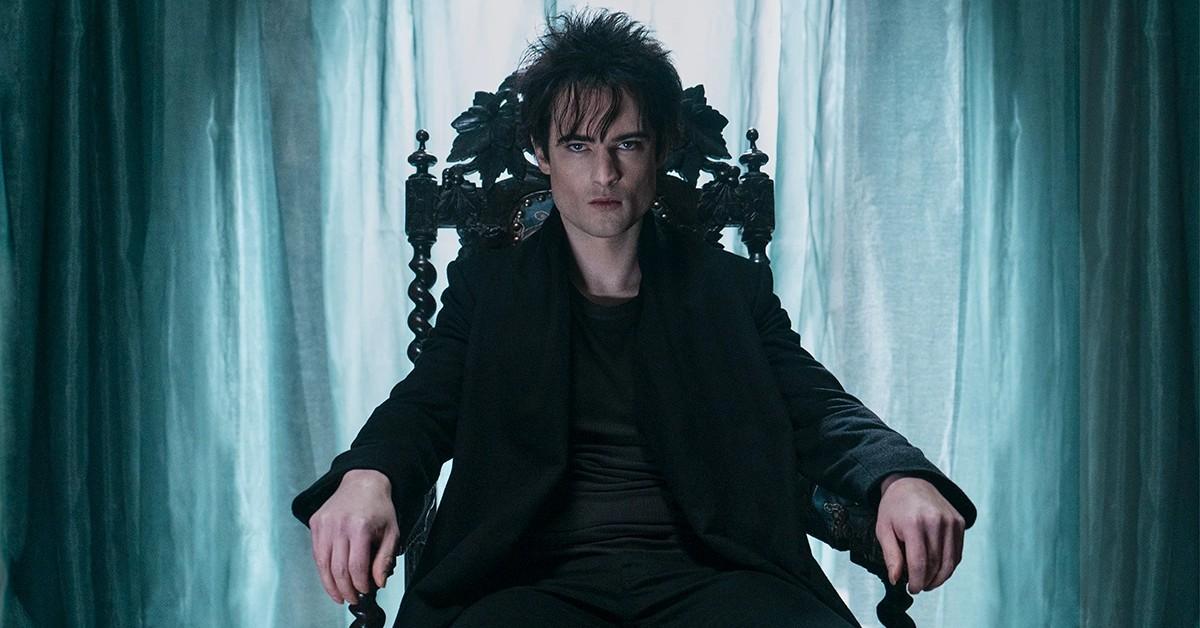 Article continues below advertisement
Is Netflix's 'The Sandman' based on a book?
Netflix's The Sandman isn't based on a book, but it is based on author Neil Gaiman's (wildly successful) 75 comic book issues of The Sandman — which released from 1989 to 1996. The character is part of the DC universe, and Neil helped revive The Sandman after getting a call from DC Comics editor Karen Berger in 1987, per The Ringer.
The British author is also known for his work on the Black Orchid series as well as his graphic novel Violent Cases — both of which he created alongside artist Dave McKean.
Was Neil Gaiman involved in 'The Sandman'?
While the Netflix series sees Allan Heinberg as its showrunner and David S. Goyer as its writer, Neil Gaiman worked on The Sandman as an executive producer.
"This adaptation is the first time that I've been willing to come on board. We've reached a point that really did not exist when The Sandman comics began. Longer format, novelistic television series now have the special effects and budgets to bring this world to life," the author announced.
Article continues below advertisement
"Technologically, I really think we're in a place right now where we're getting to make Sandman in a way that we could not have dreamed of making even 15 years ago, even 10 years ago," he continued.
The 10-episode series will also star Gwendoline Christie (Game of Thrones), Jenna Coleman (Victoria), Taron Egerton (Rocketman), Kirby Howell-Baptiste (Cruella), Boyd Holbrook (Narcos), and Patton Oswalt (The King of Queens).
Article continues below advertisement
Neil Gaiman said 'The Sandman' comics are now being criticized for being "unwoke."
"I am absolutely fascinated by the number of things that I did in the '80s and '90s with Sandman that are now getting yelled at for being quote-unquote woke. Which, I have to say, in the context of Sandman is a fascinating word for people to use," Neil told The New York Times in an interview.
"When our casting came out, we were accused of, 'You woke people are doing gender-quotient stuff because you cast Gwendoline Christie as Lucifer!' I created Lucifer in 1987," he continued. The author actually based Lucifer on a young David Bowie, which is truly everything. The late singer will forever be an androgynous glam rock icon.
Article continues below advertisement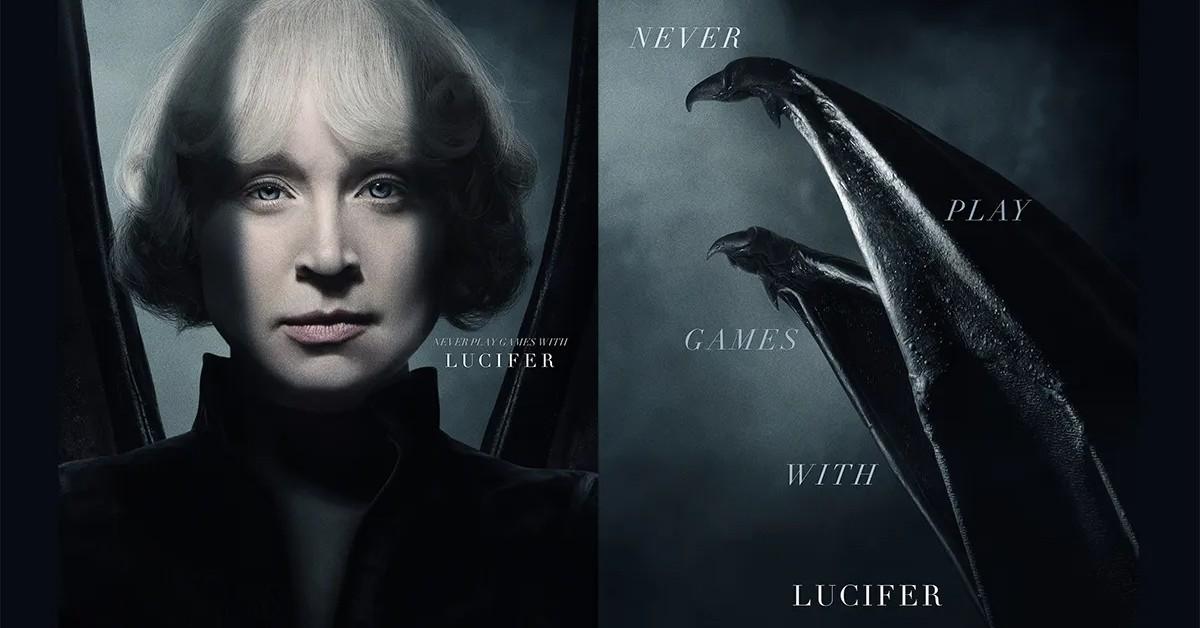 "I made it very clear, later on, that Lucifer was sexless. We see naked Lucifer. There is nothing between Lucifer's legs! When we went to cast it, we were just looking for who would be fabulous."
Honestly, Gwendoline Christie is beyond fabulous — have you seen her? With her astonishing height (she's six-foot-three, folks) and gender-neutral costuming, Gwendoline Christie's Lucifer is serving non-binary realness, which is what Neil intended.
The Sandman premieres on Friday, Aug. 5, 2022, on Netflix.