A Viral TikTok Video Showing Students and Staff Pretending to Hold Guns in School Has Caused Outrage
A Tinley Park, Ill. high school is going viral for all the wrong reasons after a TikTok video started circulating the internet. Details.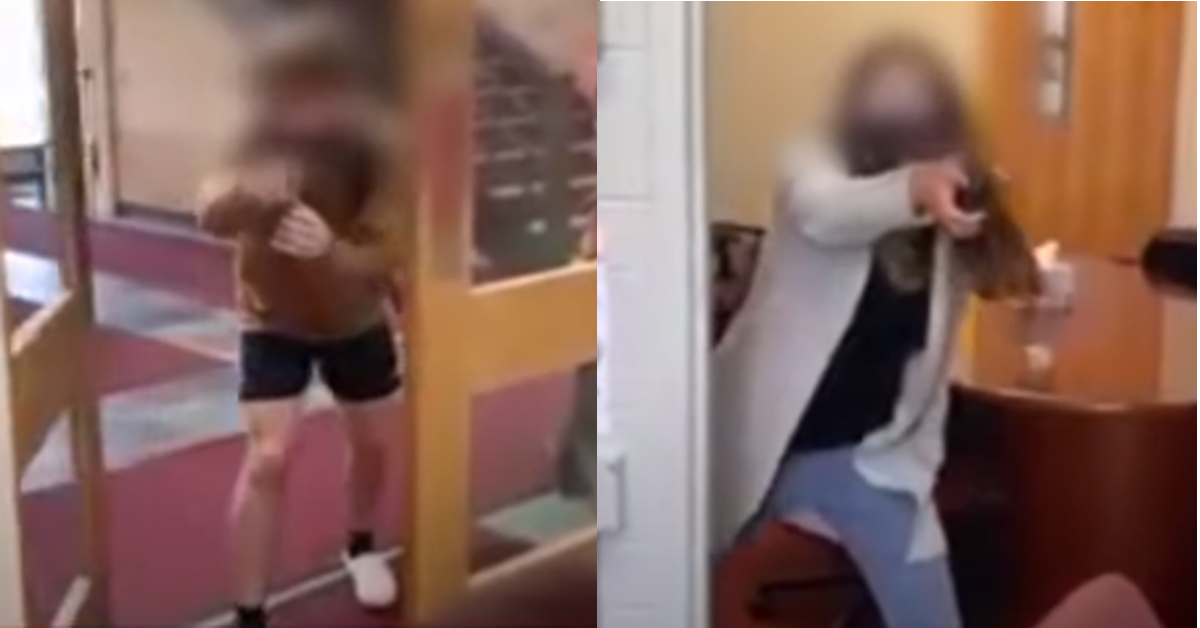 As of this writing, the United States has seen 1,316 school shootings since 1970. Although there are a few that receive more headlines than others, that's a staggering figure to consider. This is probably why so many folks are getting very upset over the now-viral Tinley Park High School TikTok video.
Article continues below advertisement
What is the Tinley Park High School video about?
School spirit video compilations are pretty cringe-inducing affairs for the most part. Seeing yourself and your friends awkwardly stare into the camera in a shoddily edited clip is bad enough, but what if you pretended to hold your cell phone as if it was a gun, while in school, as 21 Savage's "Who Want Smoke?" plays in the background?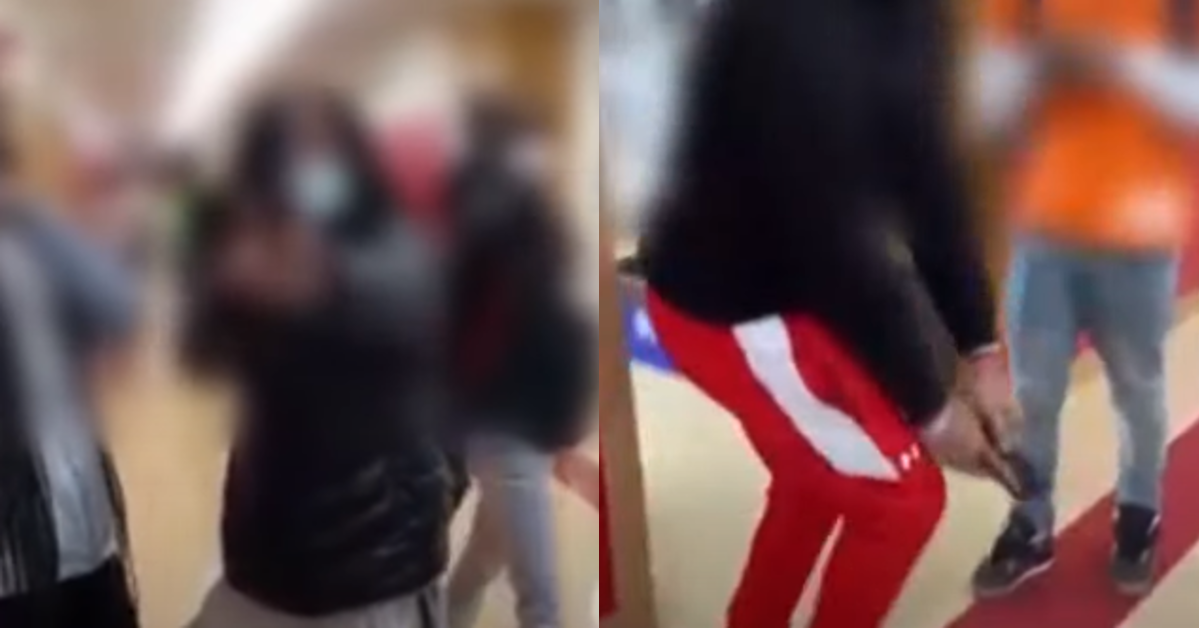 Article continues below advertisement
Well, that's exactly what happened at Tinley Park High School in Tinley Park, Ill. The original video was posted to Facebook (although as of this writing it's been taken down) however, nothing is ever truly deleted from the internet and several people have managed to get the clip posted to TikTok, along with recreations of the video.
While a lot of folks found the video clip in poor taste, considering how many children were murdered in school shootings in the United States over the years, there were others who called the clip "hilarious."
Article continues below advertisement
What seemed to be most harrowing to school administrative officials, however, was the fact that there were a number of teachers who participated in the clip. A Patch news story reported that reps from Tinley Park High School stated faculty members were "misled" into participating in the TikTok prank.
Article continues below advertisement
A District 228 spokesperson told the outlet, "From what we understand, this video is a result of a TikTok Challenge where a student misled individuals in regards to the purpose and content of the video. It's extremely disheartening that our students would find this content or prank to be humorous."
They continued, "It's even more saddening that a student would choose to mislead staff members who are there to support them and help them every day."
The outlet went on to state that there was no indication given as to exactly how faculty members were hoodwinked into participating in the video, but there's an ongoing investigation.
Article continues below advertisement
What's more is that the school's principal, Theresa Nolan, was one of the "gun-holding" staff members featured in the video, but as of now, it hasn't been determined who originally filmed the video or who the video technically "belongs" to. There are some 20 students and about four members of the school's staff featured in it.
Article continues below advertisement
Although many of the videos pertaining to the incident have been taken down by TikTok, that hasn't stopped folks from sharing their opinions. One TikTok user wrote, "I was very confused as to why these teachers thought this was OK." Another person wrote, "In this season this is not funny at all. Do not suspend them. Have the conversation. It is important."
Jamie Bonnema, a spokesperson for the district, doubled down on stating that the teachers in question had no idea what the final product of the video would look like: "They had no clue that they were going to be made to look like they were holding guns. They had no clue that their phone was going to be used like that. The video is edited pretty heavily to make them look a specific way."