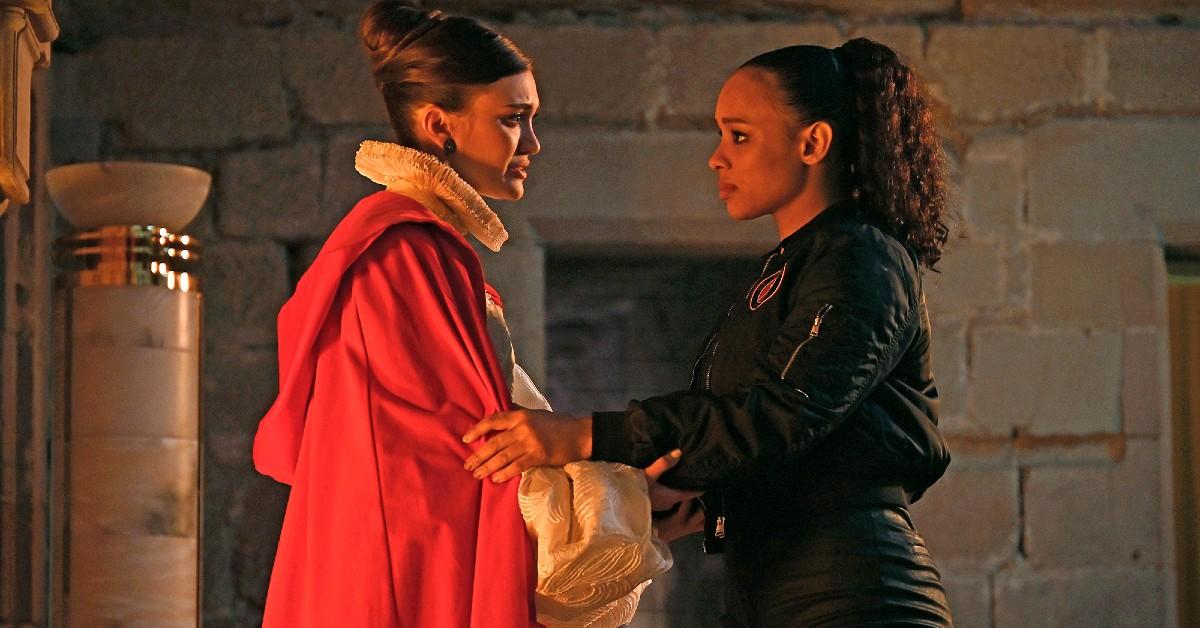 Based on the Bloodthirsty YA Novels, Peacock's 'Vampire Academy' Boasts Three Types of Vampires
Based on Richelle Mead's 'Vampire Academy' novels, Peacock's adaptation series of the same name features three types of vampires. We have all the details.
Author Richelle Mead released Vampire Academy in 2007, a novel that centers on the students of the mystical St. Vladimir's Academy. There, "vampires are educated in the ways of magic and half-human teens train to protect them," as detailed by Richelle Mead's official website. More specifically, the paranormal tale focuses on Rosemarie "Rose" Hathaway — a Dhampir girl — who must protect her best friend, Vasilisa "Lissa" Dragomir — a Moroi vampire princess — from the dangerous and sadistic Strigoi vampires.
Article continues below advertisement
Followed by five more bloodthirsty YA novels released through 2010, Vampire Academy solidified itself as god-tier teen vampire literature. Though it may have competed with another teen vampire saga (you know the one), Richelle Mead's series became a New York Times bestselling sensation. In fact, Vampire Academy became so successful that it spawned a 2014 film of the same name starring Zoey Deutch (Not Okay) and Lucy Fry (Night Teeth). With a sucky Rotten Tomatoes score of 15 percent, it proved to be a critical and commercial flop.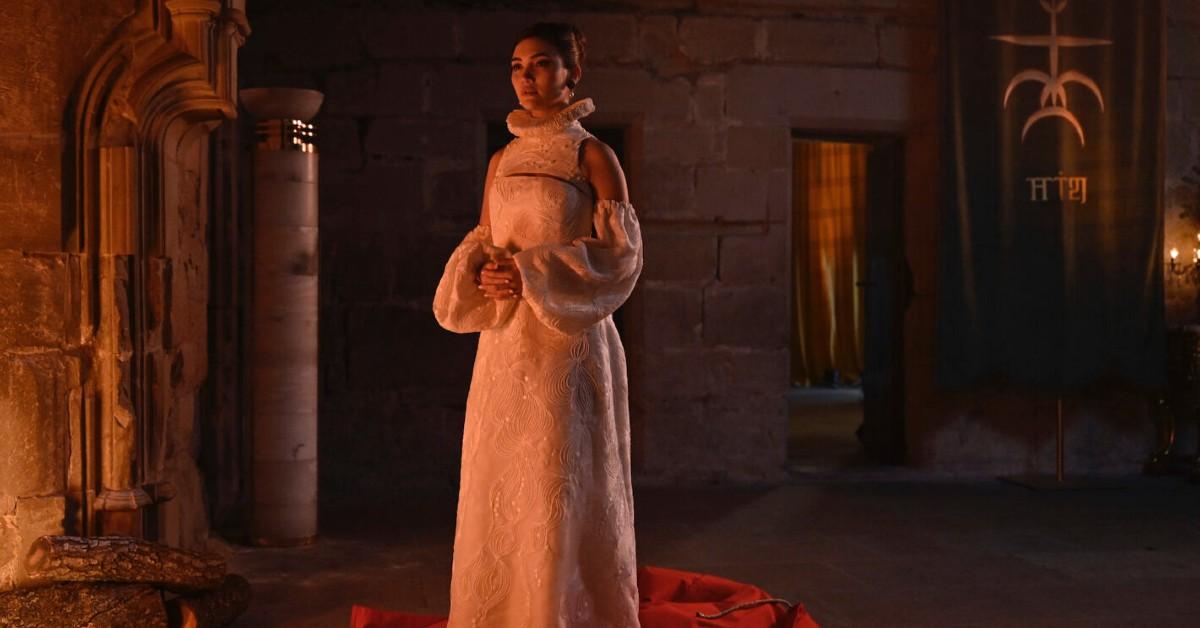 Article continues below advertisement
'Vampire Academy' has three types of vampires.
Now, in 2022 — a year boasting far fewer vampires than in the 2010s — Peacock is trying its hand at producing a successful Vampire Academy adaption. From creators Julie Plec and Marguerite MacIntyre, Vampire Academy the series' synopsis reads as follows:
"In a world of privilege and glamour, two young women's friendship transcends their strikingly different classes as they prepare to complete their education and enter vampire society. One as a powerful Royal, the other a half-vampire Guardian trained to protect against the savage 'Strigoi' who threaten to tear their society apart. That is, if Royal infighting doesn't do the job first."
As mentioned, Vampire Academy isn't home to just one breed of vampire, because that would be too boring. No no, the Vampire Academy universe is filled to the brim with Moroi, Dhampir, and Strigoi vampires, all of whom stem from mythological roots and boast different needs, abilities, and weaknesses.
Article continues below advertisement
Moroi vampires
Being the ruling class of vampires, Moroi vamps feed on human donors (aka Feeders), keeping them alive in the process, as detailed by Collider. Like humans, they are mortal and born — they aren't created. In comparison to humans and Dhampirs, Moroi vampires are tall, slender, pale, and boast little muscle mass.
The series often features Moroi vampires shading themselves with umbrellas during daylight, as they are sensitive to the sun. These vamps also possess elemental magic powers correlating to water, earth, fire, or air.
In Episode 4, titled "Benchmark," we learn that Lissa has the power to manipulate spirit, allowing her to restore life and heal others, a rarity among the Moroi.
Article continues below advertisement
Dhampir vampires
Acting as protectors of the Moroi, Dhampirs are the half-breeds of Vampire Academy, as they are half-human, half-vampire. More specifically, a Dhampir is born from a Moroi male and a Dhampir female. ComicBook.com notes that "Dhampir women are sent to communes to breed with Moroi men to create more Dhampirs."
Though they lack elemental abilities, Dhampirs are born with catlike reflexes, superhuman strength, enhanced senses, and increased agility, which makes them a fierce match for the Strigoi vampires. They also heal faster than humans.
Article continues below advertisement
Strigoi vampires
Red-eyed Strigoi vamps are the villains of Vampire Academy, draining humans and Moroi vampires of their blood until death. Unlike Morois and Dhampirs, Strigois are created, not born. Though they lack magical abilities, these immortal beings possess superhuman strength and speed. As for how a Strigoi is created, we know that Moroi vampires become Strigoi vampires when they kill a person they're feeding on. They have to know when to stop.
Despite their innate power and animalistic tendencies, these "undead vampires who live to kill" come with a handful of weaknesses. Per the books, Strigoi vamps can't walk on holy grounds. And basking in the sun proves to be fatal for them, not to mention a silver stake through the heart and decapitation. Well, the latter two threats would kill most, but that's beside the point.
New episodes of Vampire Academy premiere on Thursdays on Peacock.