Pizza Pete Is Looking for Amore on 'Bachelor in Paradise' — Let's Meet Peter Izzo
Peter Izzo, aka Pizza Pete, was the latest guy to hit the beach on 'Bachelor in Paradise' Season 8. Meet the pizza king looking for his pizza queen.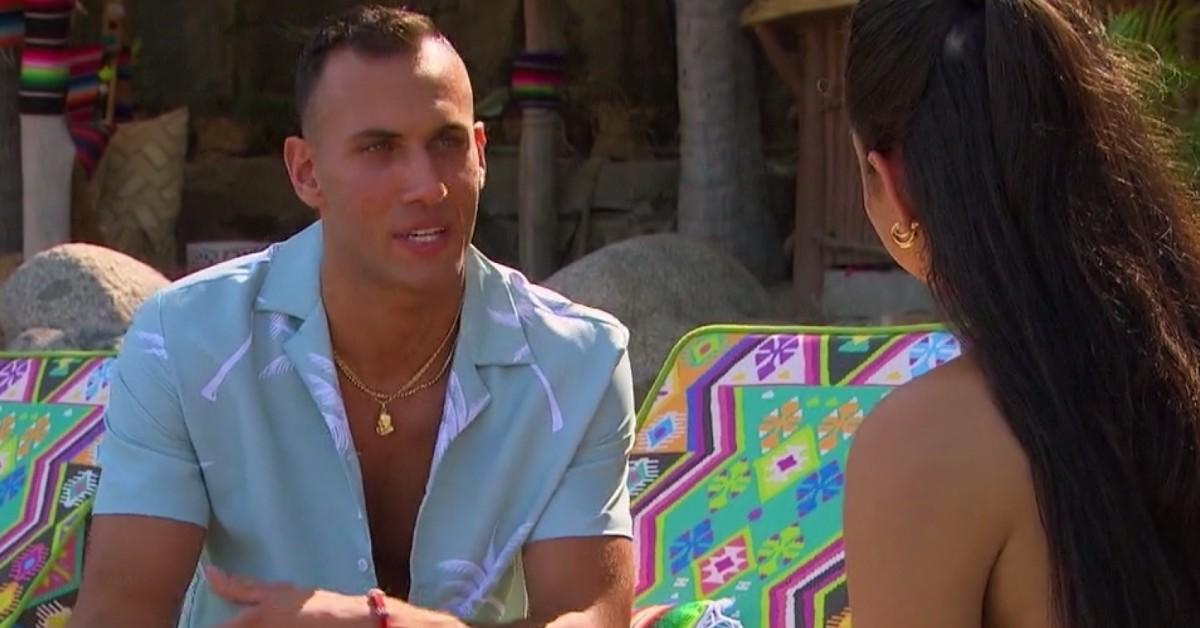 Welcome back to the beach, Bachelor Nation! The fifth episode of Bachelor in Paradise Season 8 was chock-full of drama, and the return of Pete. No, not Pilot Pete! Pizza Pete.
Article continues below advertisement
Certified pizza king Peter Izzo made his way to the Bachelor in Paradise beach on the fifth episode, looking for a lady to share his precious pizza with.
Pizza Pete is looking to find amore on the beach — and fans are looking to learn more about Pete himself. Read on for more!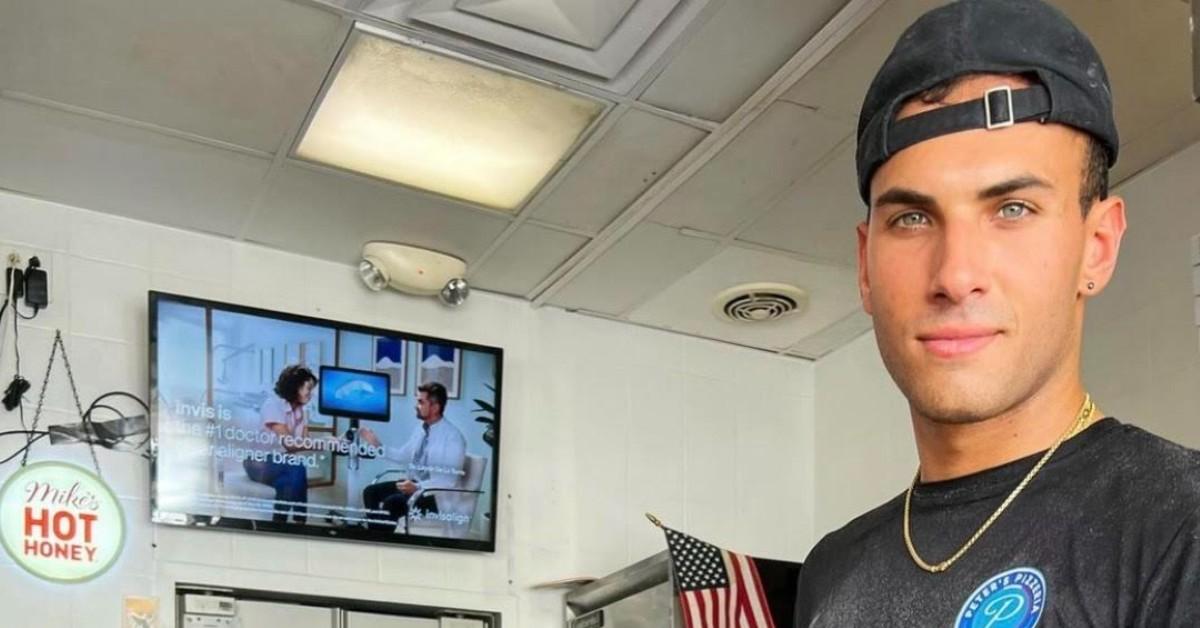 Article continues below advertisement
Who is new 'Bachelor in Paradise' contestant Pizza Pete?
Pizza Pete originally competed for Michelle Young's heart on The Bachelorette Season 18. Contestants are frequently accused of competing on the show for the "wrong reasons," but the way Pizza Pete was accused of this really broke new ground in Bachelor Nation.
Instead of being accused for competing on The Bachelorette for Instagram influencer clout, Pete's fellow Bachelorette contestant Will accused Pete of only going on the show to promote ... his pizzeria.
Can you blame the self-titled pizzapreneur, especially in this economy? Pete accused Will of leaving negative one-star reviews on his pizzeria's business page (it's called Peter's Pizzeria, FYI). We're still not convinced that Pete actually sued Will for defamation. But hey, it made for an iconic Men Tell All moment!
Article continues below advertisement
Pizzagate aside, here are a few more key details about Pete Izzo. He's 27 years old, and has definitely earned the right to call himself a pizzapreneur —after all, Peter's Pizzeria has two locations in Florida right now, with a third one in the works, according to the official Peter's Pizzeria Instagram page.
Article continues below advertisement
Pete recently posted a heartwarming reel where he handed out boxes of pizza to Florida residents affected by Hurricane Ian. The pizza king also frequently devotes Instagram posts to his mother, who, he clearly adores.
He also dedicates posts to his little sister and brothers, even thanking his mom in one post for "blessing me and my brothers with such an amazing little sister an inspiration."
Did the Florida resident fall prey to a bad edit on the Bachelor in Paradise beach? Things didn't go as smoothly as one of his pizza slices when he arrived in the fifth episode.
Article continues below advertisement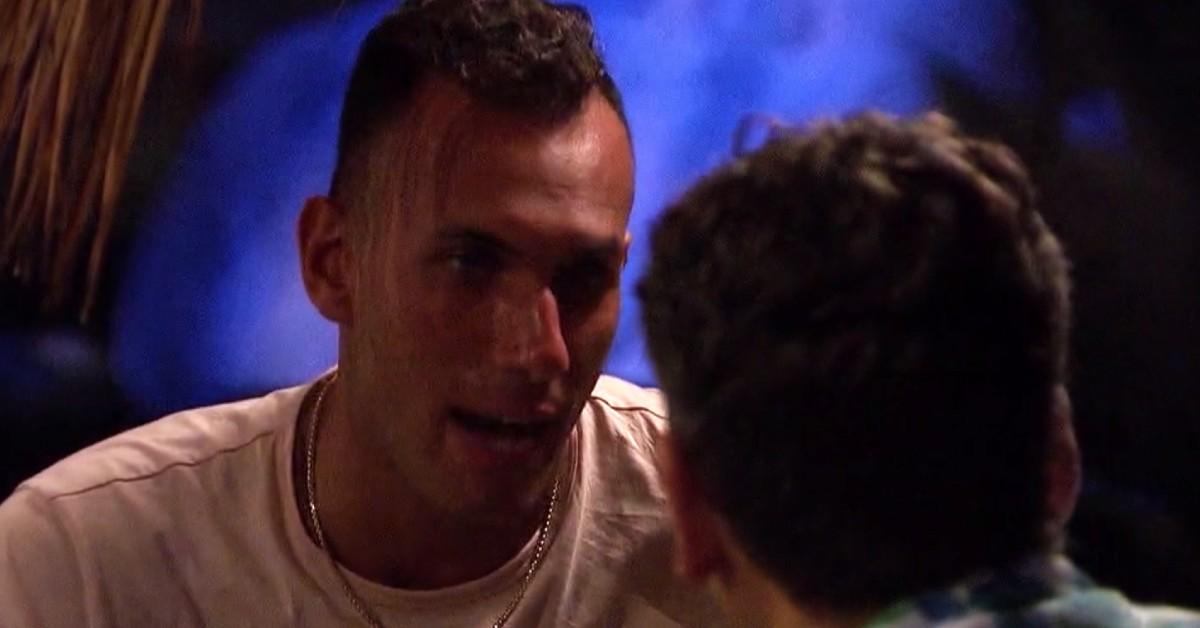 Pete is looking for his pizza queen on 'Bachelor in Paradise.'
The odds were stacked against Pizza Pete before he even stepped foot on the beach. Some of the other Bachelor in Paradise men lamented how the available women were dwindling by the day.
Naturally, the Bachelor in Paradise producers were like, "This is the perfect time to bring Pizza Pete in." Pizza Pete was eager to finally find his pizza queen.
Article continues below advertisement
Episode 5 saw Pizza Pete walk in, proverbial pizza guns blazing (i.e., he soon made a pizza pun). He chatted with Victoria Fuller first, who made the obvious crack about the fact that she had dated another Peter in the past (we love a self-aware queen!).
The pizza king ended up deciding to use his date card with Brittany Galvin, and shady chaos ensued.
Article continues below advertisement
To say the vibes were off with Brittany and Pete from the get-go would be the understatement of the century. Brittany was turned off by Pete's boasts, while Pete thought he was just being confident and open about what he wanted.
Cue the post-date chats! Brittany tells the ladies that she was just glad the date was finally over. Meanwhile, Pete told the guys that he felt like Brittany wasn't interested in him because he didn't have huge clout on Instagram.
Yes, Pete, the man that got accused of being on The Bachelorette for the wrong reasons, accused Brittany of being on the beach — for the wrong reasons. Is that what we call a Bachelor Nation full-circle moment?
Can Pete turn things around on the beach in the next episode? Maybe the man just needs to find a woman who doesn't like pizza. Relationships are all about opposites attracting after all.
Make sure to catch Bachelor in Paradise on Monday and Tuesday nights at 8 p.m. EST on ABC.