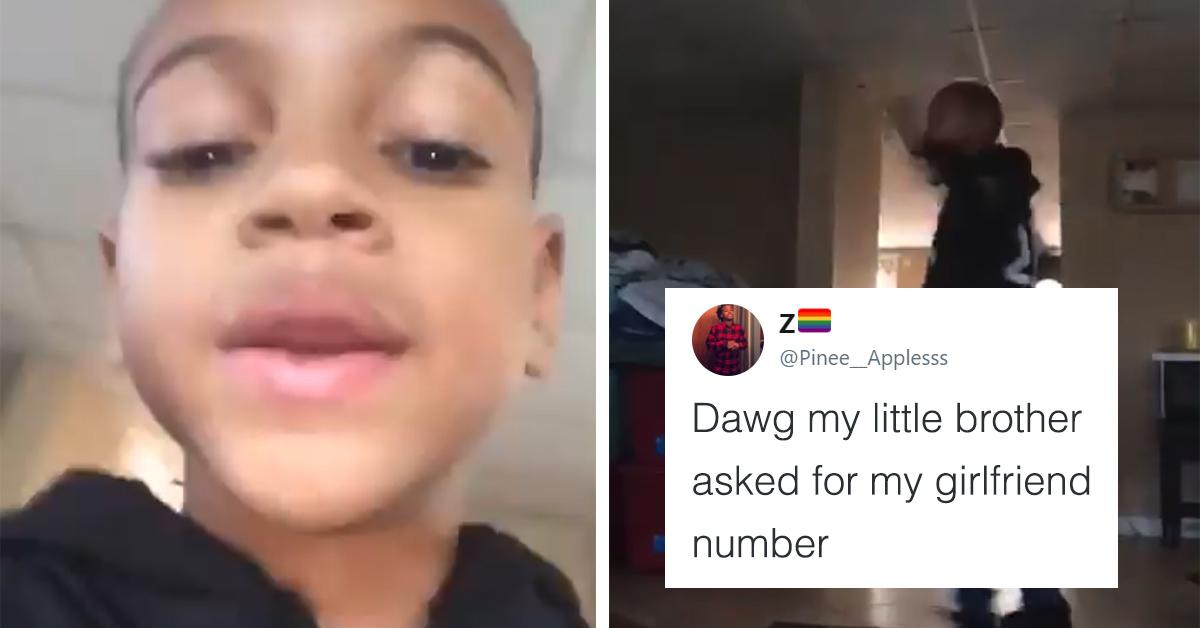 This Guy Thinks His Little Brother Is Trying to Steal His Girlfriend and It's Hilarious
By Mark Pygas
We've learned in the past that kids have some pretty serious game from a very young age. But one kid has so much game that it might cause some family issues.
Twitter user @Pinee__Applesss is probably going to have to start looking for a new girlfriend. Why? Because his little brother asked for his girlfriend's number and now, he's sending her hilarious videos like this...
Look at those hoverboard moves, people! This kid is really pulling out all the stops in an effort to steal his brother's woman. This guy may be just a little annoyed (just a little, tiny bit) but his younger brother's antics, but Twitter found the video hilarious, of course. Because there are few things that Twitter does more consistently than laugh at your expense — especially when it involves a little kid doing goofy, grown-up things. Because we really, who can get enough of that?!
People were pretty impressed with the swagger on the kid, especially at such a young age. Not only does he have some truly sick moves... But he also is incredibly smooth in trying to impress and seduce a woman. An older woman. An older woman who is taken. An older woman who is taken by his own freakin' brother. This kid is going places, mark my words!
Of course, this prompted people to let the "boyfriend" know that he is no longer dating his girlfriend. He has officially lost the battle to his own little brother, and he should simply accept the defeat and move on. Some people just can't be beat, and in this case, it's a small child with a hoverboard and an unbelievable level of confidence.