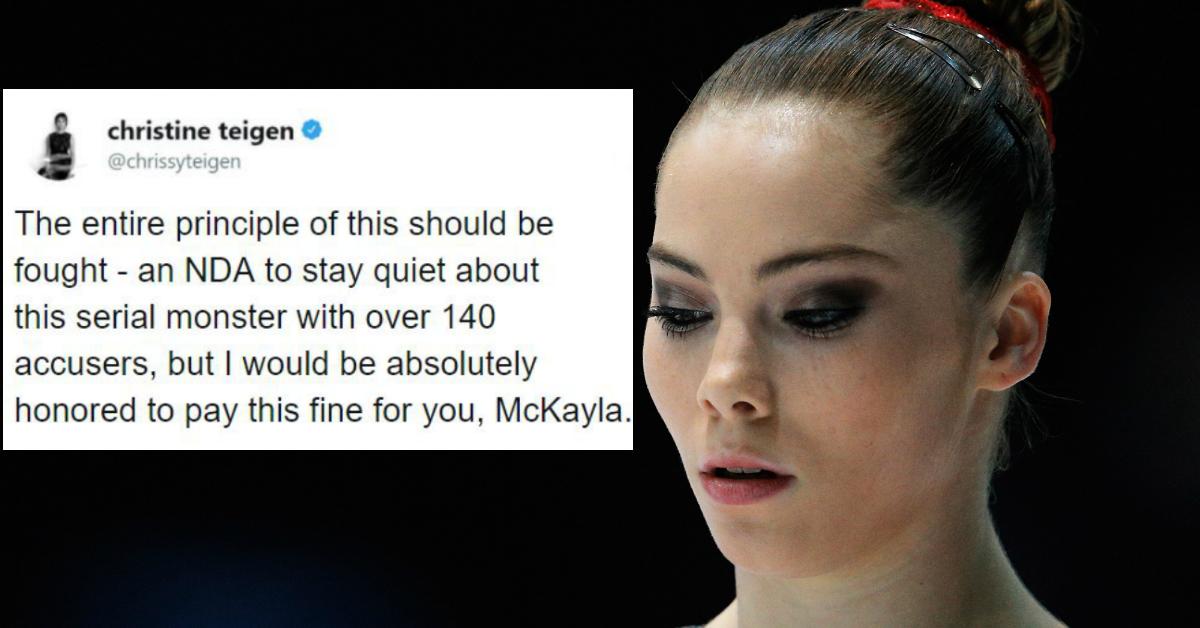 Chrissy Teigen Offers to Pay $100,000 Fine If McKayla Maroney Breaks Her NDA
By Mustafa Gatollari
The women's U.S. Olympics Gymnastics team had a dark secret and his name was Dr. Larry Nassar.
Over the course of his career, Dr. Larry Nassar had allegedly been sexually abusing dedicated gymnasts under the guise of treatments.
Because of his reputation of working with athletes, people never really suspected that Nassar was sexually abusing young girls. Now there are tons of athletes stepping forward and opening up about the abuse that they survived.
The most troubling aspect of Nassar's longtime subjugation of young women, was the fact that he was "surrounded by enablers," something that ESPN covered thoroughly in this piece about the doctor.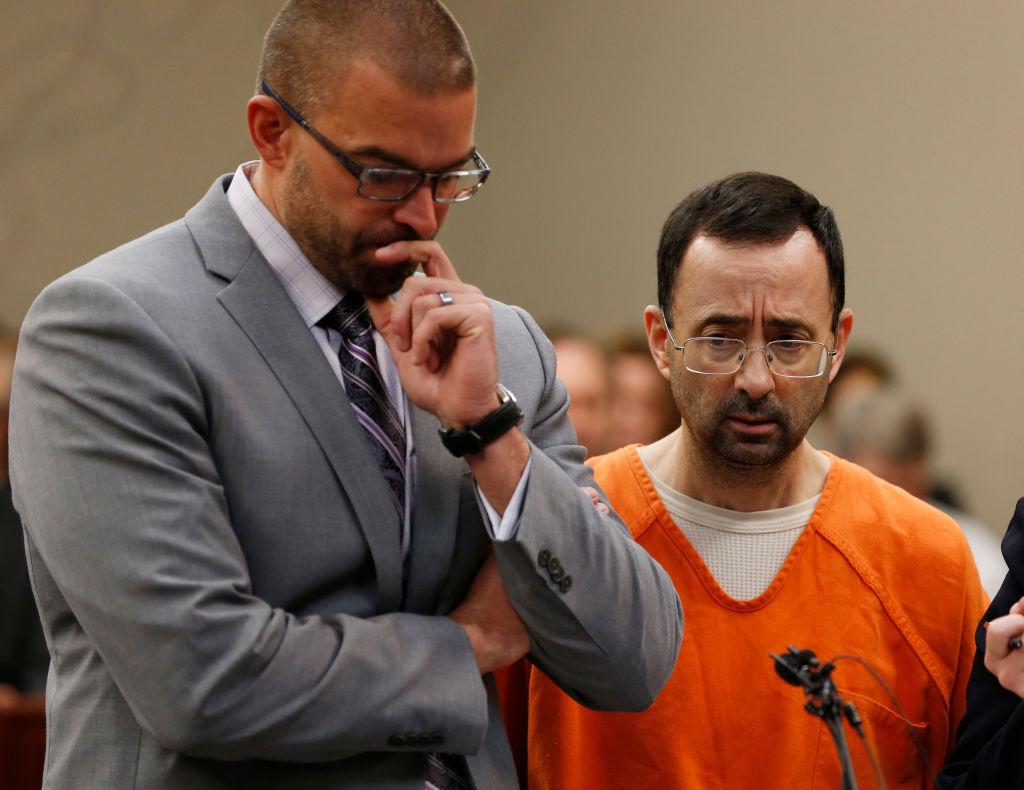 Many high-profile gymnasts, like McKayla Maroney, came forward and tweeted about the abuse she suffered at the hands of Nassar. You might remember Maroney for not just being one of the absolute best gymnasts on the planet, but for this wonderful disappointed face she made when she took home silver instead of gold.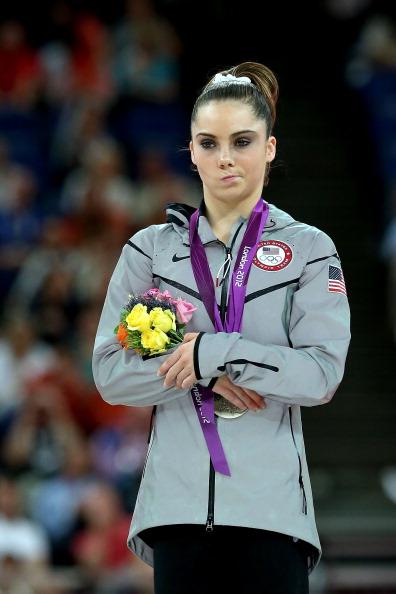 Maroney sued the U.S. Gymnastics team for how they treated Nassar's sexual assault against her, and she ultimately settled for $1.25 million. Part of the settlement stipulated that Maroney couldn't publicly speak out against Nassar or testify against him.
That didn't stop Maroney for tweeting against Nassar once reports came out, but she quickly removed her post, perhaps because it was in violation of the settlement she agreed to with U.S. Gymnastics.
In fact, if Maroney publicly speaks about Nassar, she could be subjected to a $100,000 fine, which makes her testimony against the doctor in an upcoming hearing a potentially pricey one.
In an interesting turn of events, Chrissy Teigen is more than willing to pay the fine, should Maroney testify.
Teigen's tweet with the offer highlights that a statement needs to be made against the monstrous behavior, and hopefully draw eyes to the sport of gymnastics, which may out other abusers and help keep the sport free from such crimes in the future. It'll also help set a precedent against NDA's being able to protect perpetrators of sexual assault.
And Twitter was all for the gesture and even wanted to up the ante.
And lawyers started to join the fray to try and change the legality surrounding NDAs and reporting of criminal abuse.
Maroney's just one of many professional gymnasts who've openly accused Nassar of misconduct.
Simone Biles also took to social media to share that she, too, was a victim of Dr. Nassar's abuse.
Many are hoping that testimonies will shed light on how so many young women were reportedly silenced.
If that does happen it could start a new wave of athletes from other sports stepping forward to hold their abusers accountable.