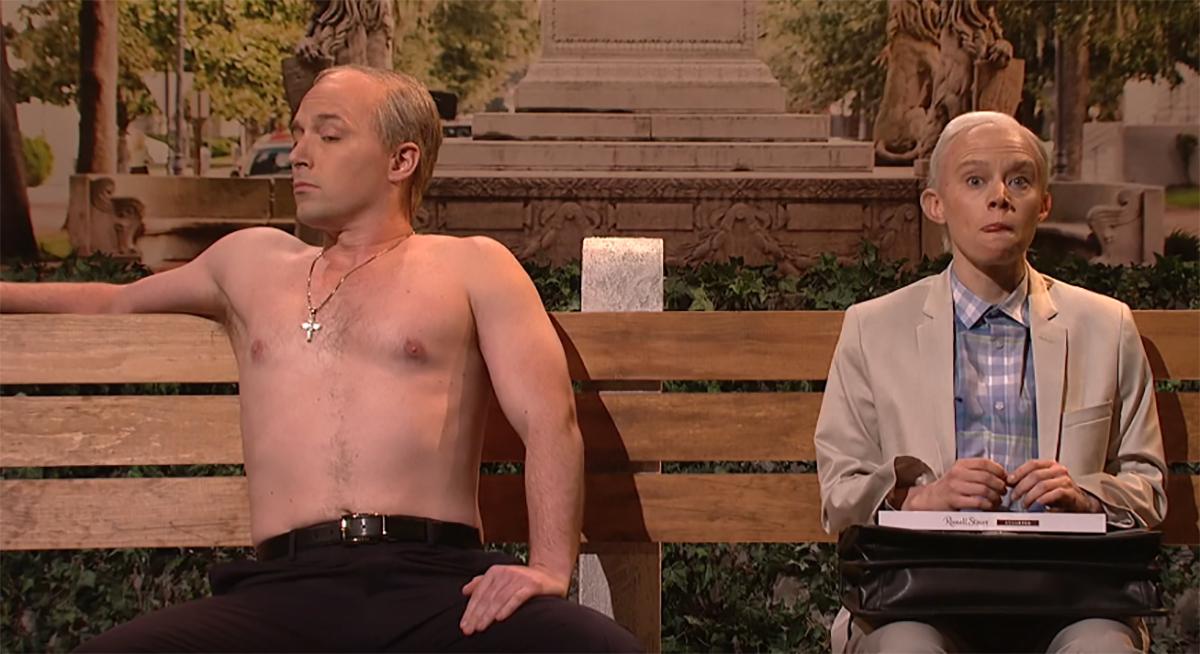 Jeff Sessions As Forrest Gump On 'Saturday Night Live' Is Absolutely Spot On
By Mark Pygas
Jeff Sessions has recused himself from any investigation related to Trump's 2016 presidential campaign, much to the President's consternation.
The decision followed the revelation that Sessions may have lied under oath by saying that he had no contact with Russian officials during the campaign when, in fact, he had two pre-election meetings with Sergey Kislyak, Russian ambassador to the United States. And that's despite having spent most of his testimony saying he doesn't recall anything. The former Senator from Alabama appears to have forgotten a lot of the last year and a half, which the writers of Saturday Night Live mined for some comedy gold with Kate McKinnon's spot-on parody of the Attorney General.
During the segment, the petite, big-eared Southerner slowly remembers all the people involved in the campaign who made contact with Russians during he 2016 campaign, including Paul Manafort, Jarde Kuchner, and Carter Page.
Drawing a comparison with the movie Forrest Gump, McKinnon as Sessions sits on a bench with Leslie Jones's nurse character, followed by passengers portrayed by Kyle Mooney and Aidy Bryant, and relates his woes of the week.
"I had a bad week. Started out real good. President made a great speech, Folks were thrilled on account it was real words in a row for a whole hour. We was all as happy as a monkey with a peanut machine," "Sessions" recounts.
"But then I went to bed, I got 800 messages and phone alerts saying I was a sneaky little liar. I didn't know what to do so my lawyer said 'Run, Jeffy, run.' I started running and running."
The sketch continues with McKinnon's Sessions gabbing with a shirtless Putin (who is also for some reason waiting for a bus) and Octavia Spencer as her character from The Help, Minnie, giving the AG a piece of her signature pie.