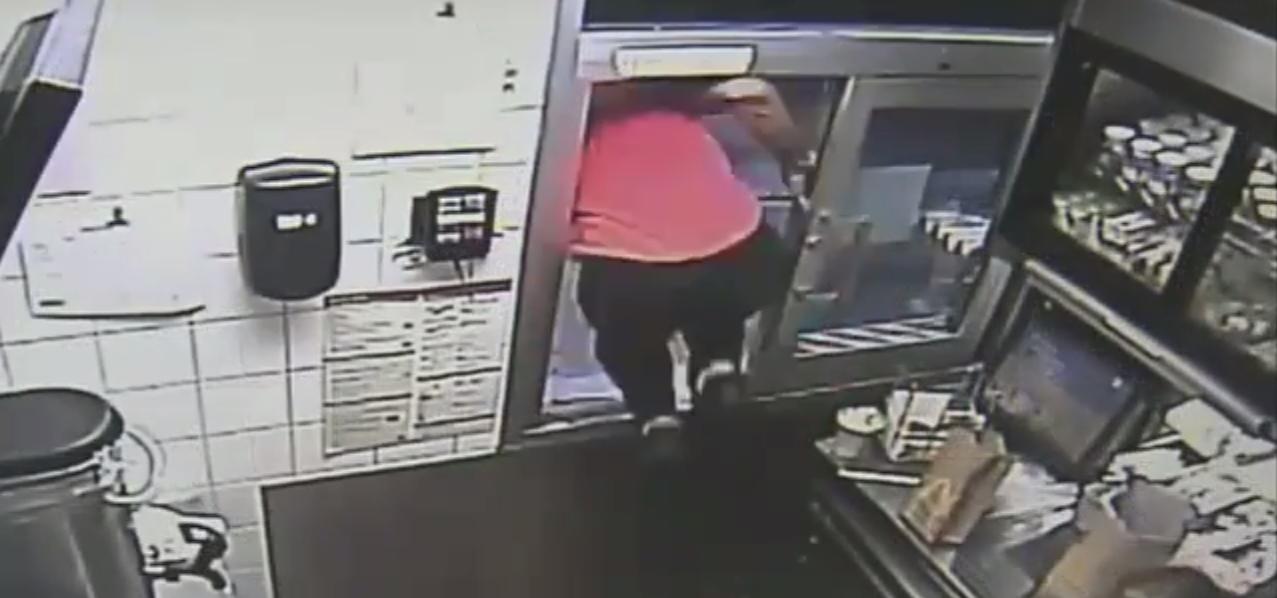 This McDonald's Employee Rescued An Unconscious Cop By Literally Leaping Into Action
By Mark Pygas
Pedro Viloria, a drive-through worker at a Miami McDonald's, is being hailed as a hero after literally diving into action to save the life of an off-duty police officer in front of her two children.
Viloria said that the woman and her two children pulled up and paid without a problem. But he quickly realized something was wrong once he returned to the window with their food.
"I see she's like inflating her neck, like trying to breathe, like 'ahh,' and basically I thought something was going wrong," Viloria told Local10. The officer then became unconscious and her foot slipped off the brake. Surveillance video caught the moment that Viloria jumped into action. It shows the employee jumping through the window after seeing the car careening out of control.
"(I thought,) 'Oh my God, this woman is unconscious. I've got to do something, because she's going to crash, maybe,'" Viloria said. "The kids, I hear them screaming, 'Mommy, stop! Stop playing!'"
Thankfully, the car narrowly missed another vehicle before hitting the curb. Viloria ran back into the restaurant to ask for help, and luckily, the customer in line behind the woman was a paramedic who jumped out of her car to assist the officer. Another McDonald's employee who is trained in CPR also rushed over to help.
Seconds later, an off-duty Fire Rescue member walked in for breakfast and was able to offer assistance after being told about the commotion outside.
Viloria said the first responders performed CPR on the woman, and they were able to revive the woman who had lost her pulse.
The officer's identity and condition have not been released, but authorities said she is alive. Viloria is being modest about the whole thing: "The real heroes are the fire rescuers," he said.