A New '30 Rock' Episode Is Coming — With a Catch
A special '30 Rock" event is coming our way, but it will be a bit different from your standard '30 Rock' episode. Here's what to expect and when it'll air.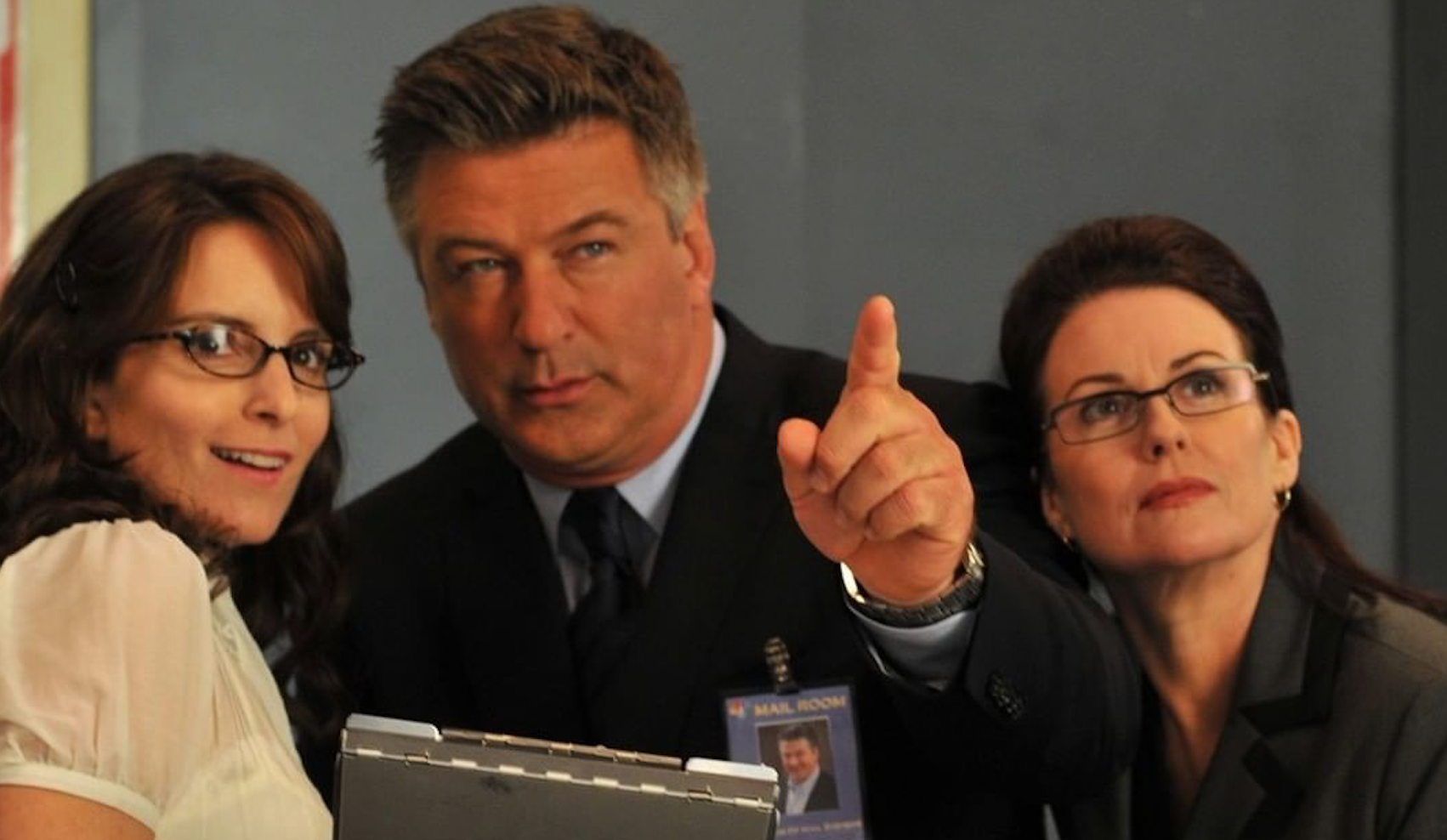 The TV gods have truly delivered this time. It's just been announced that a new 30 Rock episode is heading our way next month. We'll be reunited with the beloved Liz Lemon and crew, and honestly? We hope to see more of this goodness in 2020, because heck, we deserve it.
Article continues below advertisement
30 Rock new episode: What to know
Airing Thursday, July 16 at 8 p.m. on NBC is a new, remotely-produced special event that, according to Variety, "will also double as an upfront special for the NBCUniversal properties." Who's coming back, you ask? Tina Fey (of course!), Alec Baldwin, Tracy Morgan, Jack McBrayer, and Jane Krakowski, all returning to play their iconic 30 Rock roles.
Article continues below advertisement
It sounds like the 30 Rock special episode is pretty meta: The show, which follows the daily craziness that happens behind the scenes at a broadcast TV show, will be announcing what's to come for NBCUniversal's 2020-21 TV season. So, it won't exactly be the 30 Rock we all know and love — but we're excited nonetheless.
The 30 Rock special will be an hour-long (and commercial-free!) and you'll be able to also watch it on USA, Bravo, Oxygen, CNBC, SYFY, E!, as well as Peacock, NBC's new streaming platform (although it'll be available for streaming a day later). "We're all happy to have this excuse to (remotely) work together again for NBC. To quote Kenneth the Page, there are only two things we love in this world, television and everyone," Tina and Robert Carlock, the executive producers of 30 Rock stated.
Article continues below advertisement
"At NBCUniversal, we're excited to produce an upfront that reflects a new reality and celebrates our relationship with viewers and advertisers alive. Historically, this even is about the future of programming; this year, it's about the future of our industry — a future where we can meet audiences wherever they are, with the stories that movie them," chairman, advertising and partnerships at NBCUniversal, Linda Yaccarino, said. She added, "As the old saying goes...when life hands you Lemon, have her host the Upfront!"
We'll take any excuse we can get to see Liz Lemon again. With the cast getting back together again, who knows? Maybe we'll even get a 30 Rock reboot one of these days.