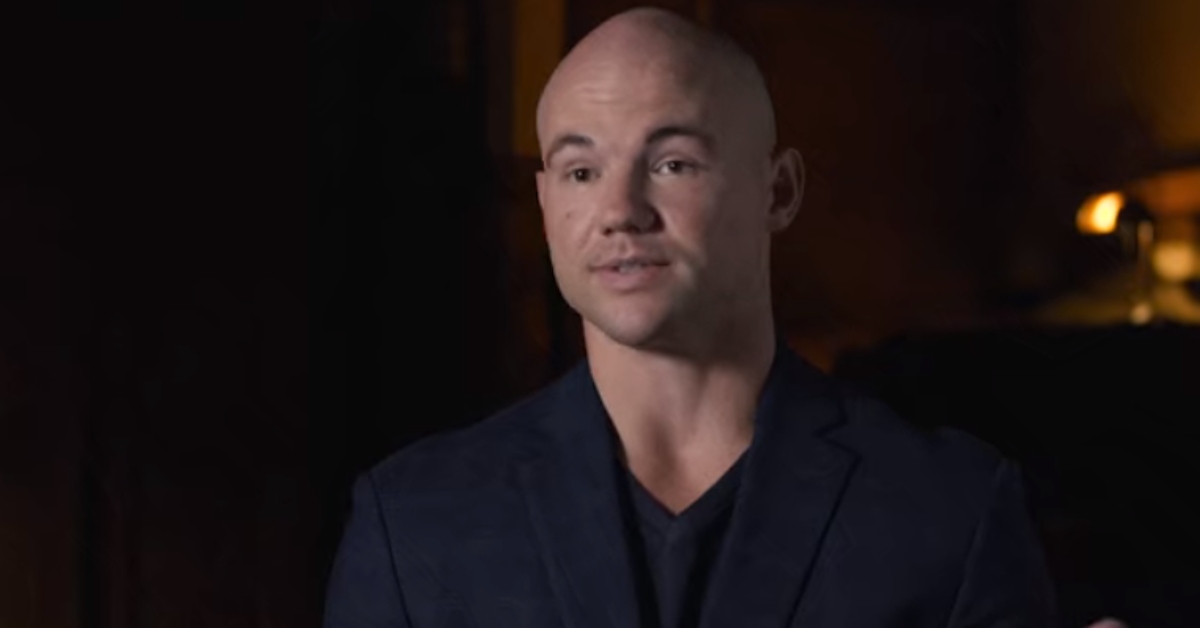 Chris Borland Went off on the Wisconsin Badgers, NFL in Aaron Hernandez Netflix Series
Netflix's highly anticipated docuseries about Aaron Hernandez just dropped, and to say it's a doozy would be an understatement. The three-part documentary, titled Killer Inside: The Mind of Aaron Hernandez, touches on a wide number of controversial topics — from shocking revelations about Aaron's past, to harsh criticisms of the NFL and the way young football players are groomed into professional athletes, to the ever-looming threat of long-term CTE damage. The latter of which was heavily commented on by Chris Borland.
Article continues below advertisement
Who is Chris Borland?
A former linebacker for the University of Wisconsin who had a brief stint in the NFL, Chris ended up becoming a surprising and refreshing voice in the documentary. It's not as if he was a jaded player who just "couldn't cut it" in the big leagues, either. Chris ended up winning three Big Ten Championships during his time with the Badgers.
In the Netflix docuseries, Chris went off on college football and brought a lot of shocking revelations to light. Most of it was from his experience with the Badgers — but from the way he told it, it really was a doozy, "At Wisconsin, I was taken aback by how serious practice was taken," he explained. "I was playing on every special team, I was running scout team, I was running with our twos on defense."
Article continues below advertisement
Chris continued, "Objectively, just like, too much of a load for anybody. And I saw, you know, a line of our upperclassmen with their pants to their knees just waiting to get their Toradol injection."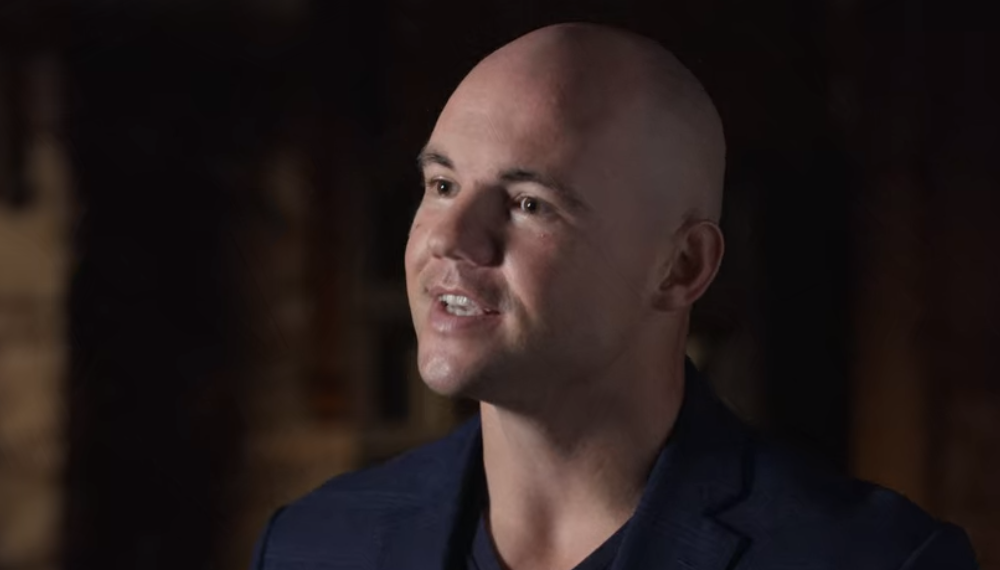 Article continues below advertisement
Chris continued, "And I didn't know this at 18, I thought, 'Oh my God, these 15 upperclassmen starters are taking steroids before the game.' Completely naïve. I later found out it was Toradol, this painkiller that our team docs would administer so guys could play with whatever they had going on."
Toradol is defined as "...a [short-term use] nonsteroidal anti-inflammatory drug [that] works by reducing hormones that cause inflammation and pain in the body."
Chris went on to say, "To see that at 18, that was really enlightening to just how seriously it's taken. Kind of my first glimpse at, 'This is very real. It's a big industry. And they're willing to put in basically kids, young men, in situations that will compromise their long-term health just to beat Northwestern."
Brian Lucas, the University of Wisconsin's Director of Football Brand Communications released a response to Chris' comments.
Article continues below advertisement
"We can't get into specifics of what Chris spoke about but we can tell you that for every individual, when they are injured, we go through a process that they need to clear before they are allowed back on the field. That process is different for each individual and each injury but we do not clear anyone until our medical staff says they are fit to return."
He went on to say that, "When it is administered, it is done so with the consent of the student-athlete," and that literature is provided.
Article continues below advertisement
So what does CTE have to do with Aaron Hernandez's decision to go from being a standout star on the New England Patriots — to murdering someone, going to prison, and committing suicide? Former Pittsburgh Steelers center Mike Webster, who also played for the University of Wisconsin, was the first NFL star to be diagnosed with the condition, and it has links to both dementia and suicidal tendencies in some players.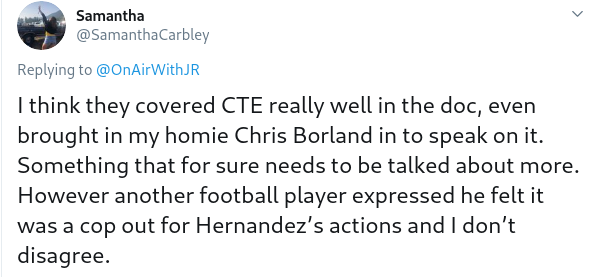 Article continues below advertisement
Chris said despite being aware of the risks, that as a young college football player trying to go pro, he gladly looked past the risks associated with the possible disease. "When you're so focused and when so much internal and external expectations are put on you, all of that stuff doesn't matter, it's out of mind, out of sight," he said. "I wanted to be a Hall of Fame linebacker. I think that's why you can ignore a Junior Seau's suicide."
He was drafted by the NFL in 2014 and recorded 107 tackles in his career as a rookie — but decided to retire in March 2015 after he could no longer ignore his concerns regarding head trauma. He's been pretty adamant about the dangers associated with the game and speaks freely about his decision to leave, going so far as to call football a dangerous game run by individuals who could care less about the safety of their players.
Article continues below advertisement

"In my minimal interaction with folks high in the NFL, I think there's a certain degree of hubris. They own a day of the week, football's a religion, and no matter whether or not they're throwing a flag or claiming concussions are down or taking players into the blue tent, the reason football's the most popular sport is because it's violent. So they're not in the health business, they're in the violence business. Players joke that Dracula runs the blood bank."