We Have Some Thoughts About What'll Go Down in the 'And Just Like That' Season 1 Finale
And just like that ... the Season 1 finale of 'And Just Like That' is near. We have some theories about what'll happen with each leading lady.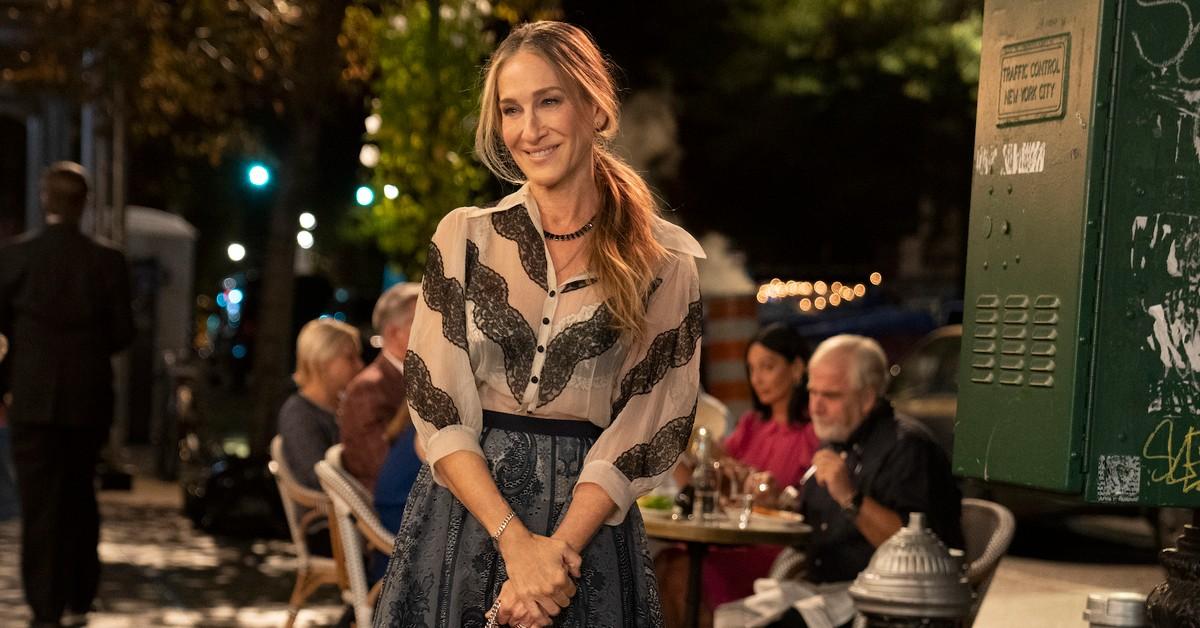 Spoiler alert: The following article contains spoilers if you aren't caught up with And Just Like That.
And we couldn't help but wonder, will And Just Like That be able to tie up all of the loose ends in the Season 1 finale? The HBO Max reboot of Sex and the City took a while to catch its storytelling stride. However, we do want to know what'll happen to all of our leading ladies! Here are our theories for what'll happen to every main character in the Season 1 finale.
Article continues below advertisement
Carrie Bradshaw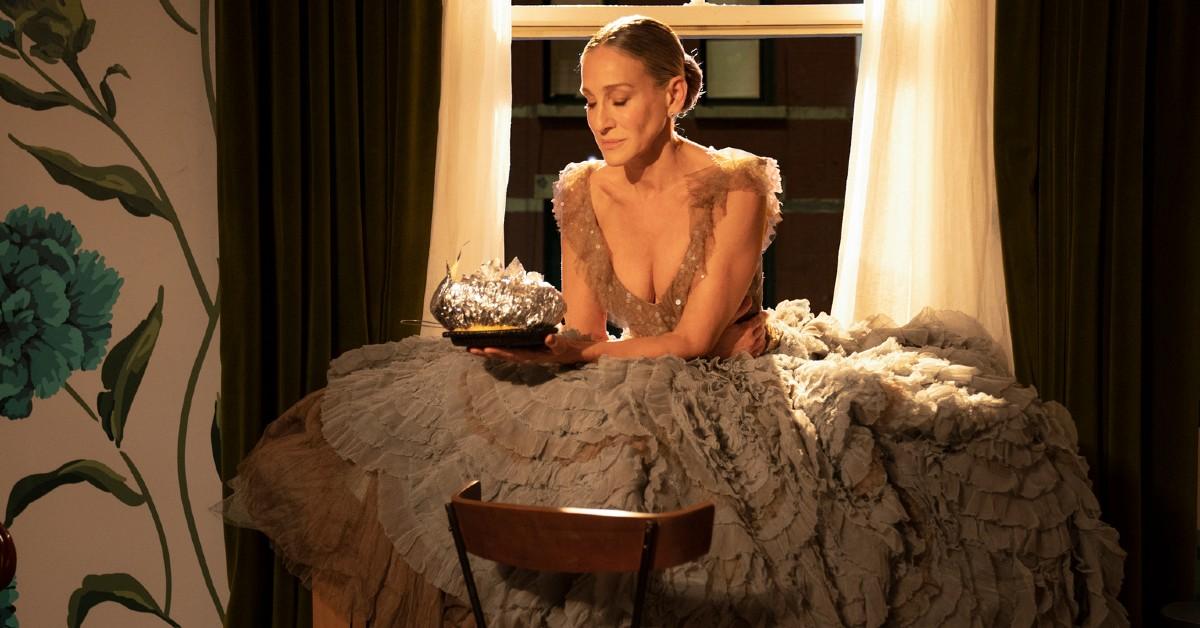 Carrie Bradshaw (Sarah Jessica Parker) has been through the wringer. Not only did Mr. Big (Chris Noth) die in Episode 1, but Carrie was there to witness the whole thing (and she was wearing the blue Manolo Blahnik pumps Big proposed to her with! Tragic). After Big's death, Carrie's arc has been all about healing. Carrie finally made her peace with Natasha, found a new best friend in her real estate agent Seema Patel (Sarita Choudhury), and actually went on a date.
At the end of Episode 9, Carrie decides to take off her wedding ring. It's clear that she's not completely healed from Big's death, but she's making the choice to move forward. She texts Peter (Jon Tenney). Will Peter give Carrie a chance after she initially rejected him on their dinner date? We definitely think so. Peter seems like a genuinely nice man and Carrie's already had her grand, sweeping romance.
Article continues below advertisement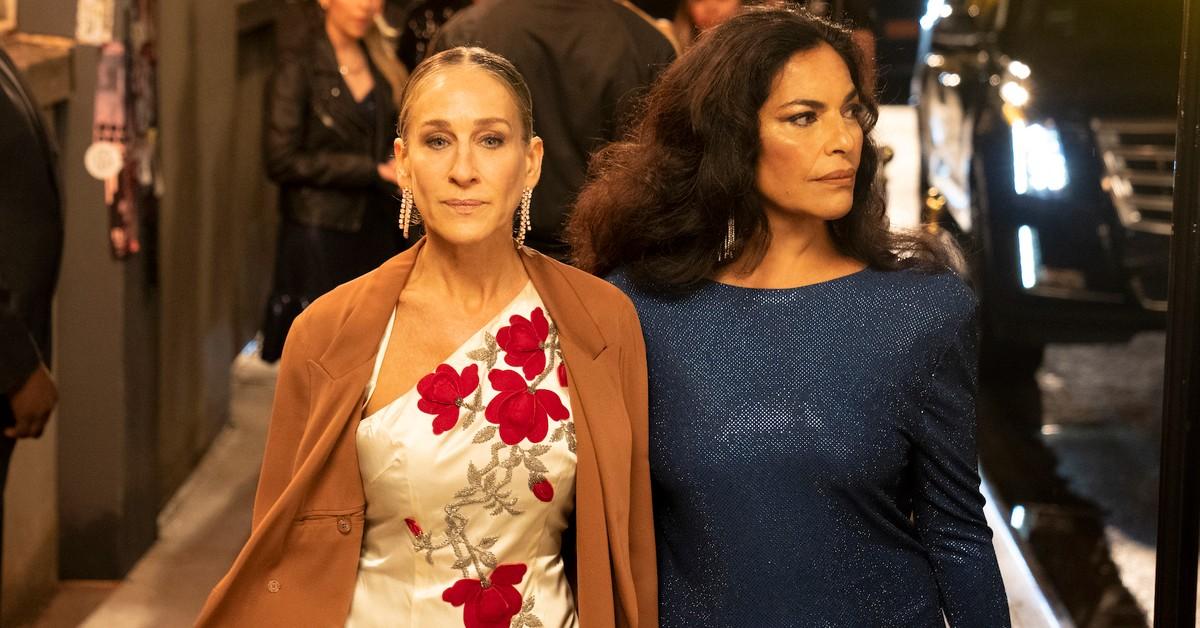 Article continues below advertisement
What Carrie needs now is a safe kind of love. Does she necessarily need to get married again? No. But regardless of where things go with Peter, at least Carrie is now choosing to look ahead instead of backwards. Also, Carrie needs to drop the podcast job and go back to writing a column! Our girl was born to write, and her writing narration was sorely missed during the reboot. Why can't Carrie do a dating advice column for older women if we get a second season?
Article continues below advertisement
Miranda Hobbes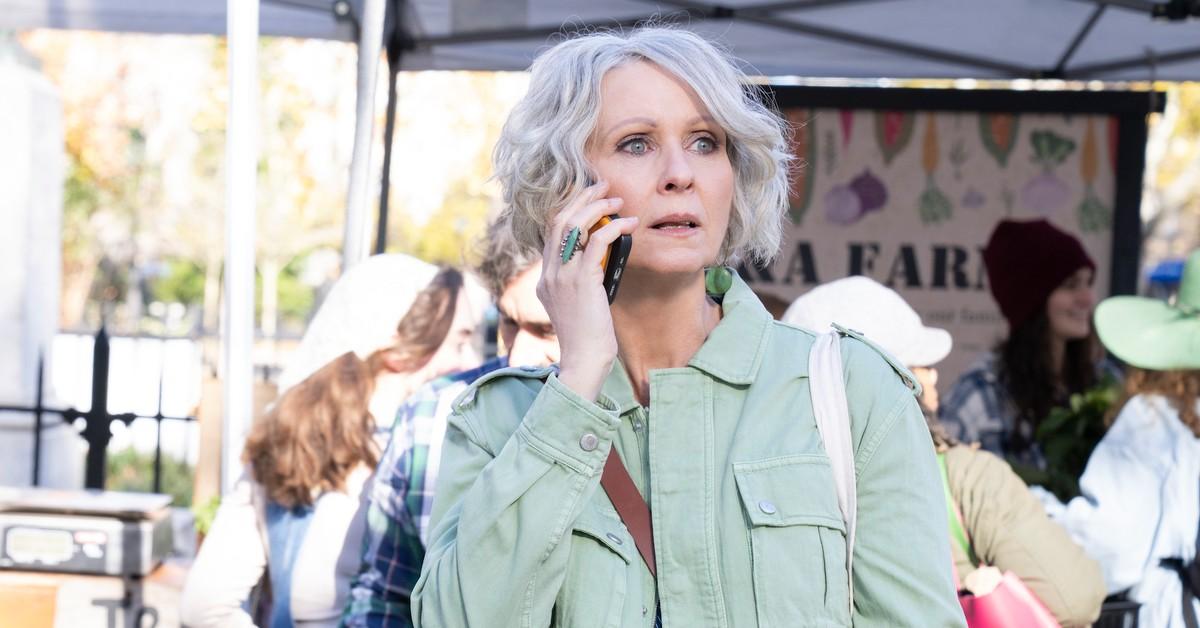 To say Miranda Hobbes (Cynthia Nixon) experienced a mid-life crisis in And Just Like That is the understatement of the century. Her whirlwind affair with Che Diaz (Sara Ramirez) forced Miranda to realize how unhappy she was with her life. We're glad it appears that Miranda's stopped her unhealthy drinking habits. However, Miranda is looking for too much happiness in Che. They've made it clear that they see their relationship as "just getting to know each other."
Article continues below advertisement
We have a bad feeling Che broke up with Miranda in that Episode 9 voicemail. Che clearly does love Miranda in their own way. However, what Miranda needs to figure out is how to love herself again outside of a relationship. She shouldn't beg Steve for another chance if Che breaks things off. It'd be interesting to see Miranda and Carrie become roommates in the season finale, as Miranda tries to redefine what happiness means to her on her own terms.
Article continues below advertisement
Charlotte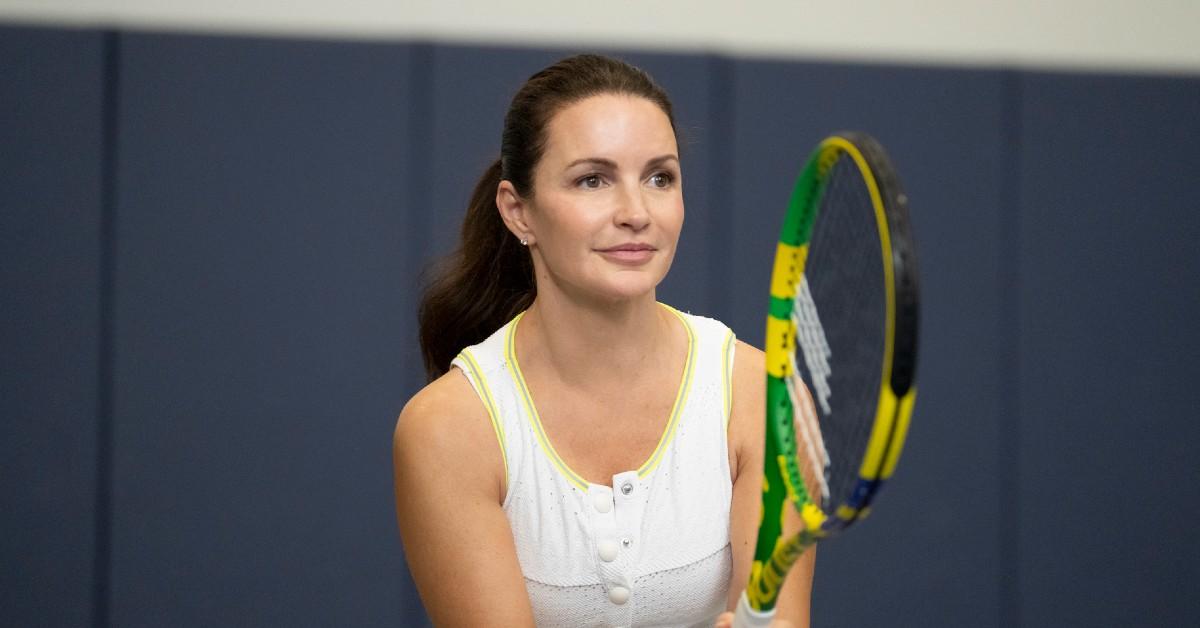 Honestly, Charlotte (Kristin Davis) can just keep being Charlotte. (Her attempts to teach Lily how to properly use a tampon in Episode 9? Comedy gold.) Charlotte's main And Just Like That drama was her daughter Rose (Alexas Swinton) telling Charlotte that they were non-binary, and they wanted to be called Rock with the pronouns they/them. Initially, Charlotte balked at what was happening but gradually realized she wanted to be there for Rock no matter what.
Article continues below advertisement
Charlotte also struggled with realizing that her circle of friends wasn't as diverse as she wanted them to be. She does genuinely bond with Lisa Todd Wexley (Ari Nicole Parker), a glamorous filmmaker with a beautiful family. Honestly, we'd just love to see more of Charlotte opening up from her privileged worldview and being adorable with Harry (Evan Handler) and the kids. Sometimes no drama is a good thing.
Article continues below advertisement
Lisa Todd Wexley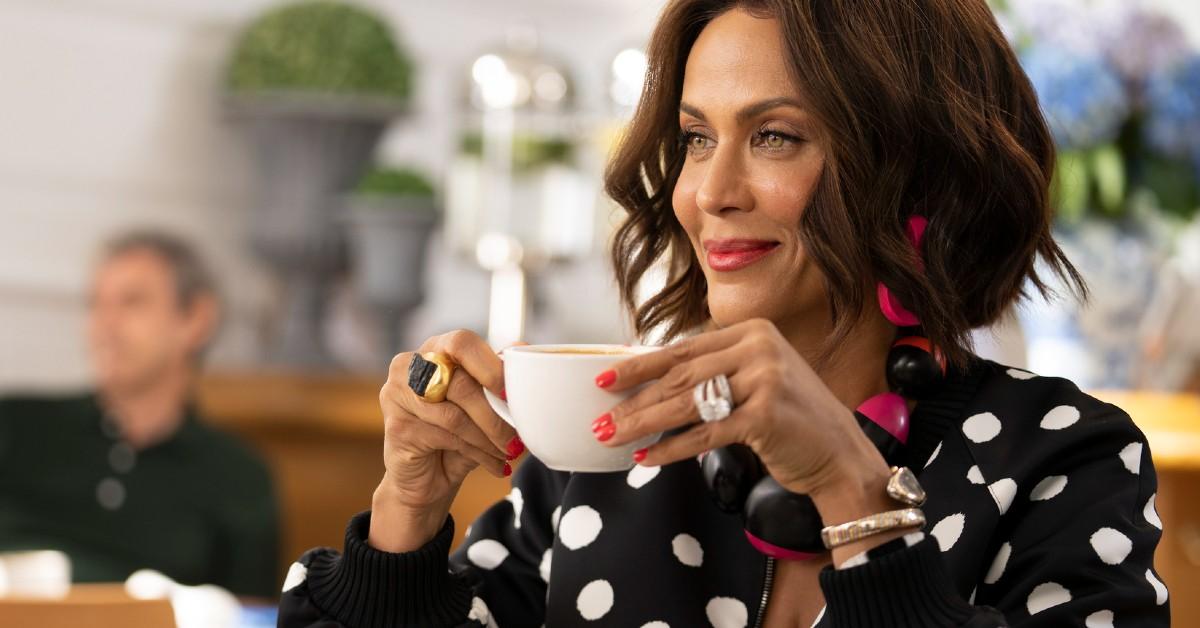 Honestly, Lisa's got it way more together than Carrie, Charlotte and Miranda combined. (The fact that she quickly managed to get a food truck on site for the volunteers painting the women's shelter in Episode 9? Legendary.) There's a moment in Episode 9 where Dr. Nya Wallace's (Karen Pittman) husband Andre (LeRoy McClain) looks longingly at Lisa's husband (Christopher Jackson) being a total dad with their kids.
Article continues below advertisement
What would be nice is if Lisa could bond with Nya over that. Andre made it pretty clear that he wasn't OK with not having kids, while Nya thought their relationship was enough. Lisa and Nya should grab drinks and Lisa can reveal that motherhood isn't as glamorous as she makes it out to be! Nya assumed the Wexleys probably hired multiple nannies. We'd love to see Lisa defy Nya's expectations and reveal that she never hired a nanny! (Basically, we want more lady characters bonding!)
Article continues below advertisement
Dr. Nya Wallace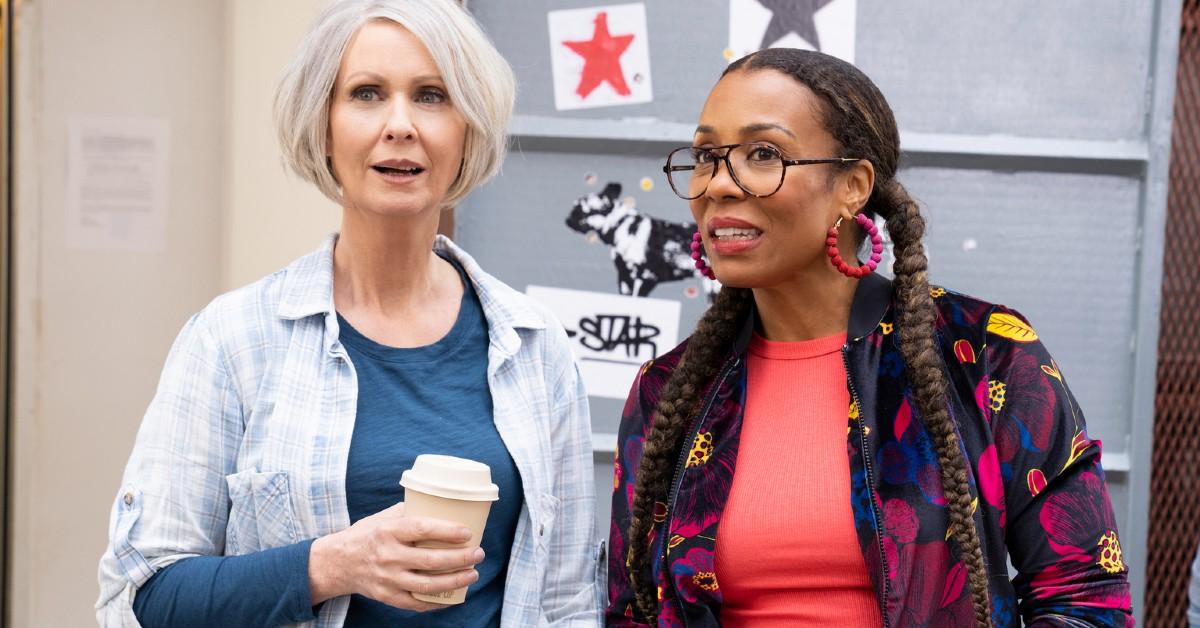 Dr. Nya Wallace, a Columbia law professor, has bigger problems to deal with besides teaching Miranda how to be aware of her white privilege in a non-cringe sort of way. Nya and her musician husband Andre had been trying to have a child, and Nya had gone through several rounds of IVF treatment. Miranda finally starts treating Nya like an actual human being when Nya asks her over dinner if motherhood is worth it.
Article continues below advertisement
Nya's struggle with not wanting to be a mother is super relatable. She only really went through the treatments because of the pressure from everyone in her life, but she was hesitant to give up the life and career she had with her hubby in order to raise a child. (And there's nothing wrong with that whatsoever!) However, Nya thought Andre was on the same page as her ... until Andre sees Lisa's kids.
Article continues below advertisement
We definitely want Andre and Nya to work things out over the issue of kids in the finale. You could just feel the pain in Nya's heart when Andre admitted that he still wanted a child. And Just Like That has put our leads through enough heartbreak so we don't want these two to divorce over this. However, Nya's clearly going to need some more lady friends to help her through the drama. We'd love to see her join Carrie, Miranda, Seema, Lisa, and Charlotte for lunch for bonding time!
Article continues below advertisement
Seema Patel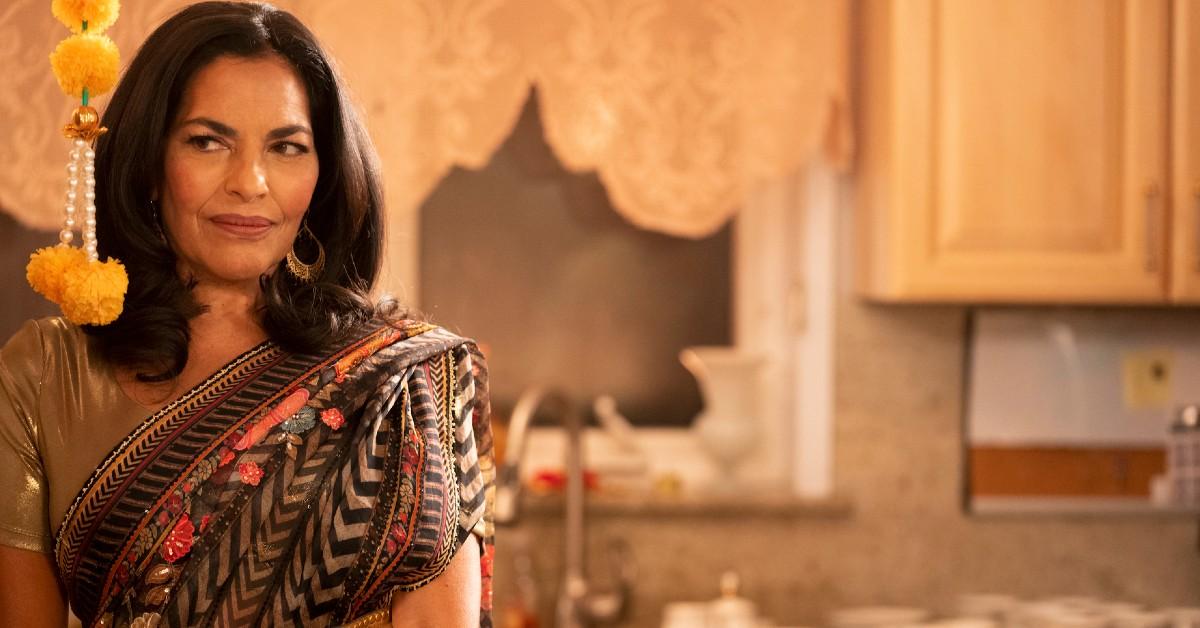 We don't think it's fair to compare Seema Patel (Sarita Choudhury) to Samantha Jones (Kim Cattrall) because they're both extremely different in so many ways. However, Seema gave off major confident Samantha vibes in Episode 9 when she was flirting with the sexy club owner Zed (William Abadie). Seema's friendship with Carrie has definitely been a bright spot in the series, and honestly, we'd just love for Seema to enjoy a romance of her own with the club owner. She's 54 and utterly fabulous!
Article continues below advertisement
What do you think will happen in the Season 1 finale of And Just Like That? Will we get a second season? Will every loose end be tied up? Episode 10 will drop on HBO Max on Thursday, Feb. 3 at 3 a.m. EST.