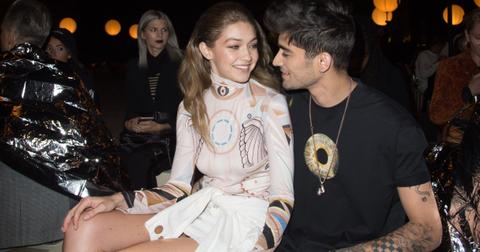 No, Zayn Malik and Gigi Hadid Aren't Getting Back Together — and They Probably Shouldn't
By Sara Belcher
If you can't have Tyler Cameron, I guess Zayn Malik is a close second. After her kind-of split from the former Bachelorette contestant, it seems like Gigi Hadid is getting cozy with her ex-boyfriend.
The two were an iconic couple in 2015, at the height of One Direction and just after Zayn's split from the band. But the pair has been doing the on-again off-again dance since they first split in 2018.
They started 2019 spending time with each other, sparking rumors of them getting back together, but they've spent most of this year in a recent limbo.
However, it seems like lately the two have been keeping in touch, leading fans to speculate that they're getting back together. What's the deal with this couple?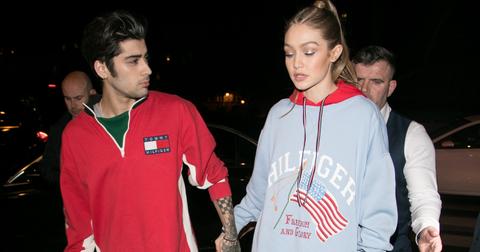 Are Zayn Malik and Gigi Hadid back together? Not right now.
According to E! News, a source close to Gigi said that she's been "in touch" with her ex lately, sparking the rumors that their romance was rekindling.
The source told E! News that while they're not together yet, Gigi "has always had a soft spot for Zayn and they have a lot of history together."
The two are also following each other on Instagram and Twitter, which has led more people to think that the two might be considering getting back together.
But others aren't so sure. Right now, it looks like the two are just friends, with a source noting that it's just "casual."
"They went through a phase where they took time apart and weren't communicating at all, but they have been in touch recently," the source said. "She is supportive of him. They chat here and there but it's been casual."
While it's just casual now, usually when the two begin to communicate again, it means a makeup is on the way.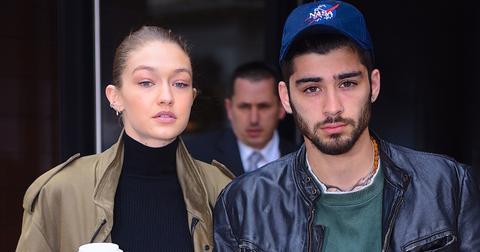 "It wasn't a healthy situation for [Gigi]," they said.
Whatever it means for them to be "in touch," we're kind of hoping it doesn't mean they'll get back together. It might just be time to put Zigi to rest.
They've been on and off since 2018.
The pair made their initial split in March 2018, in a breakup that was hard and just got messier the longer it went on. After making separate announcements about their split on Twitter, they were back together a month later, making it publicly official in June.
And then they were off again by November. In January 2019, Gigi was spotted leaving Zayn's apartment, and their relationship was re-confirmed in March only to — you guessed it — break up in April.
If you're not following anymore, we understand.
But it seems like since their split in April they've been off, only communicating sparingly and following and then unfollowing each other on Instagram.
When Gigi was spotted with Tyler back in August, we thought she'd finally moved on from this clearly-not-completely-healthy situationship she's been in, but these rumors have us second guessing that.
Zayn's clearly been hung up on their split, though, going on a tweeting rant in April (that he claimed wasn't about Gigi but we're not convinced) and buying an apartment in New York City near Gigi. When she started seeing Tyler, though, he sold it. Clearly, Zayn needs to move on.
A source told US Weekly that the two really weren't good for each other, noting how hung up Zayn's been on Gigi.