People Are Freaking Out About "Baby Yoda Genocide" — and They Have a Point
Did you feel kind of weird after watching Episode 2 of the new season of 'The Mandalorian'? So did a lot of people. And now they're calling the issue "Baby Yoda Genocide."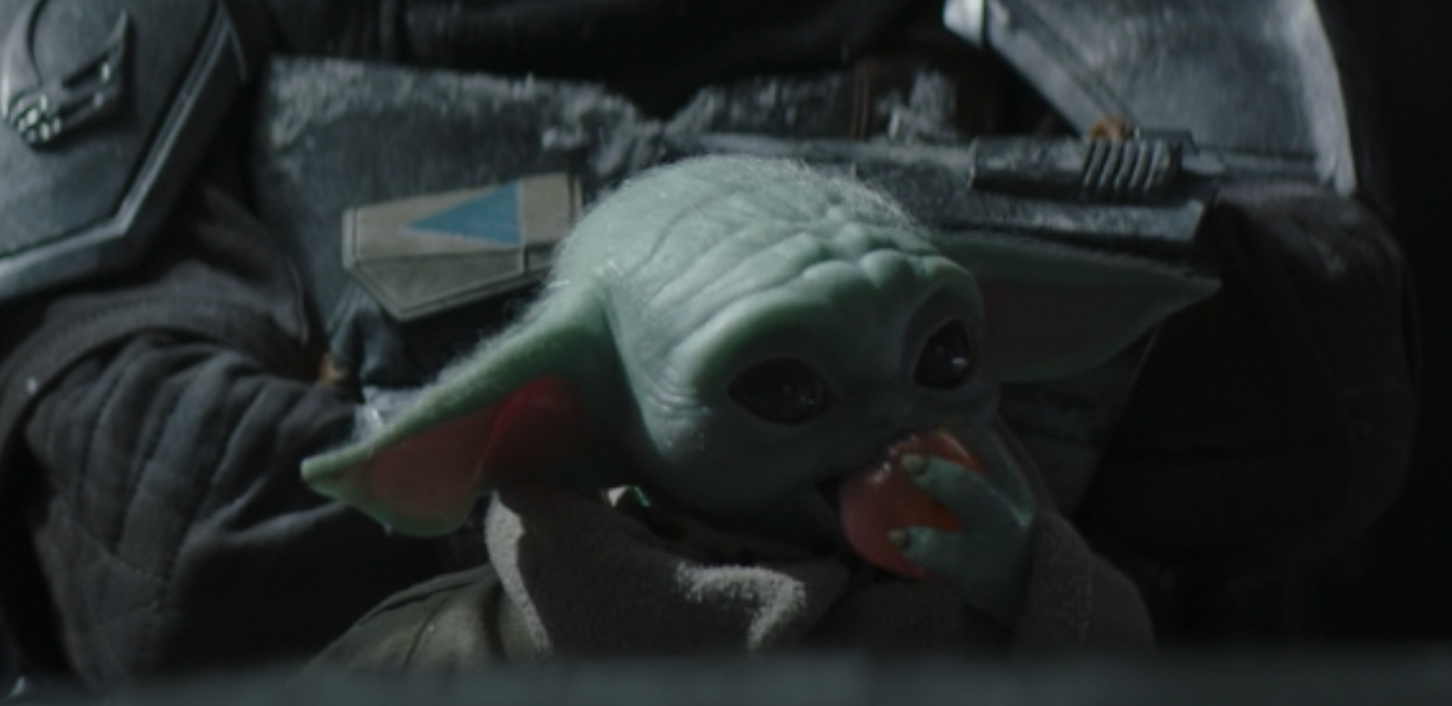 If you watched last week's episode of The Mandalorian, then you maybe walked away feeling a little icky. Episode 2 of Season 2, titled "The Passenger," is centered around Mando giving Frog Lady a ride to another planet in exchange for valuable information: She'll tell him where other Mandalorians are located, and that could be the key to placing The Child with his own kind. But not only is Mando giving Frog Lady a ride, he can't give her a ride in hyperdrive because the speed could kill her eggs, and her last chance to have babies.
Article continues below advertisement
Things go haywire, because this is The Mandalorian, and there would be no fun if things didn't go haywire. Mando gets caught by two New Republic officers in X-Wings who think he might be a bad guy. Just to be safe, he steers the Razor Crest away from their sight, flies into an icy planet, and crashes. Everyone is OK, except Mando discovers that while all this is happening, Baby Yoda is popping Frog Lady's eggs in his mouth like oversized caviar. He's eating her babies.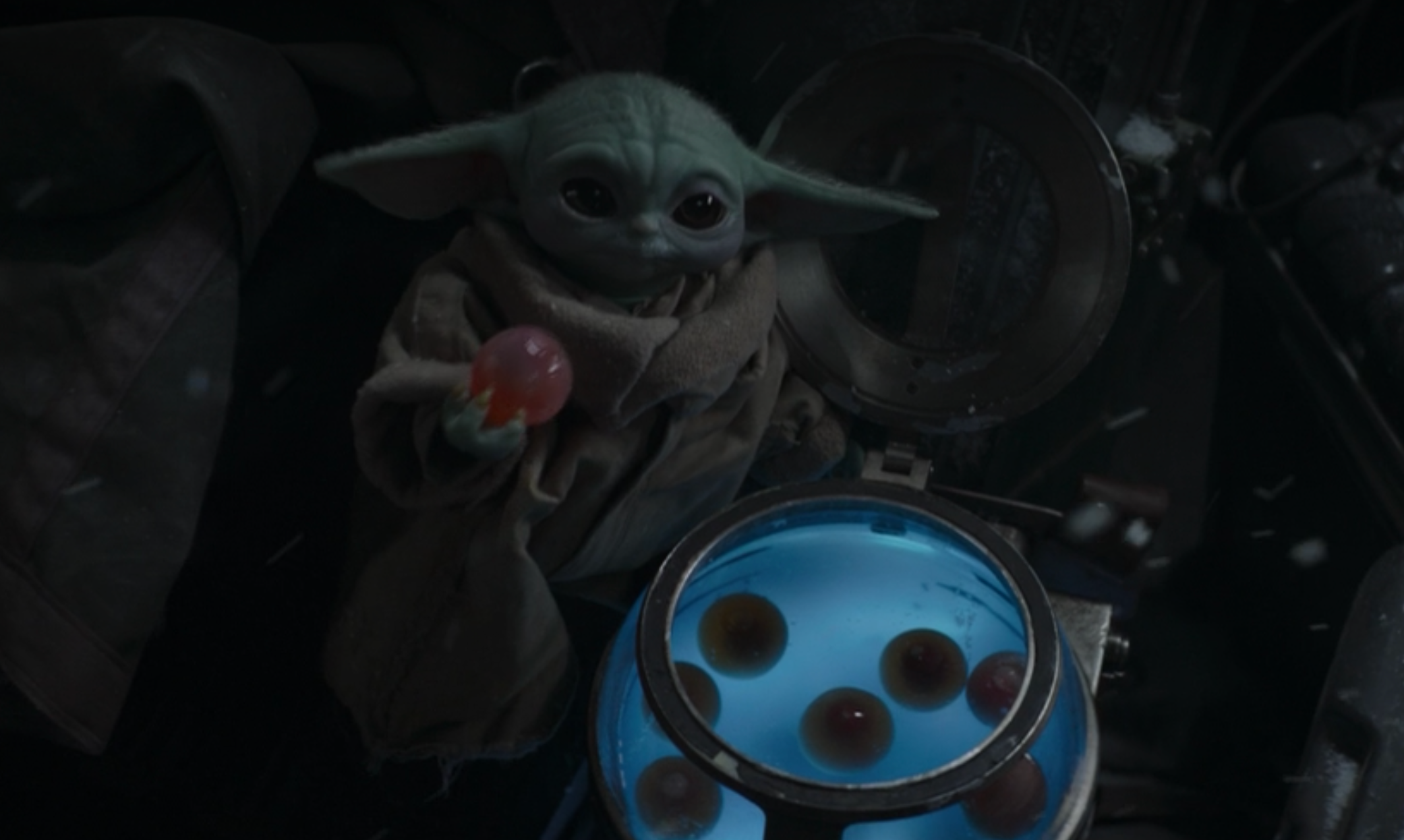 Article continues below advertisement
While this was meant to be cute and funny, many people were horrified by this plot line (he keeps on doing it after Mando tells him to cut it out in his Dad voice, popping one in his mouth in the last couple seconds of the episode, maybe two feet away from Frog Lady). "It made me feel uncomfortable. As much as I love baby yoda, I couldn't justify the child eating the eggs. Her determination to keep her eggs safe was more important. I wish someone would have spoken up...," one person tweeted.
Article continues below advertisement
People have gone so far as to call the situation "Baby Yoda Genocide."
Baby Yoda Genocide, explained.
People are comparing Baby Yoda snacking on Frog Lady's eggs to genocide. Perhaps the word "extinction" would be more apt, since it's alluded in the episode that this might also be Frog Lady's last chance to preserve her lineage (it was unclear if that meant her entire species would go extinct, though). The point is that some people are upset with Baby Yoda, and are, in fact, canceling him. And then a creative art manager from Lucasfilm tried explaining that The Child eating the eggs was a joke, and things spiraled even more out of control.
Article continues below advertisement
"For the record, Chapter 10 of #TheMandalorian makes it clear that the Frog Lady's eggs are unfertilized, like the chicken eggs many of us enjoy. But obviously, chickens aren't sentient beings and the Child eating the eggs is intentionally disturbing, for comedic effect," Phil Szostak argued.
Article continues below advertisement
Unfertilized or not, it's understandable why many people, especially women who have struggled to become pregnant, found this episode triggering and upsetting. Moreover, the idea of a woman prizing and being protective over her eggs shouldn't be cartoonified — many women choose to freeze their eggs, which are kept in egg freezing centers. When news broke about a malfunction at one of those centers, causing thousands of eggs and embryos to no longer be viable, nobody (sane) laughed.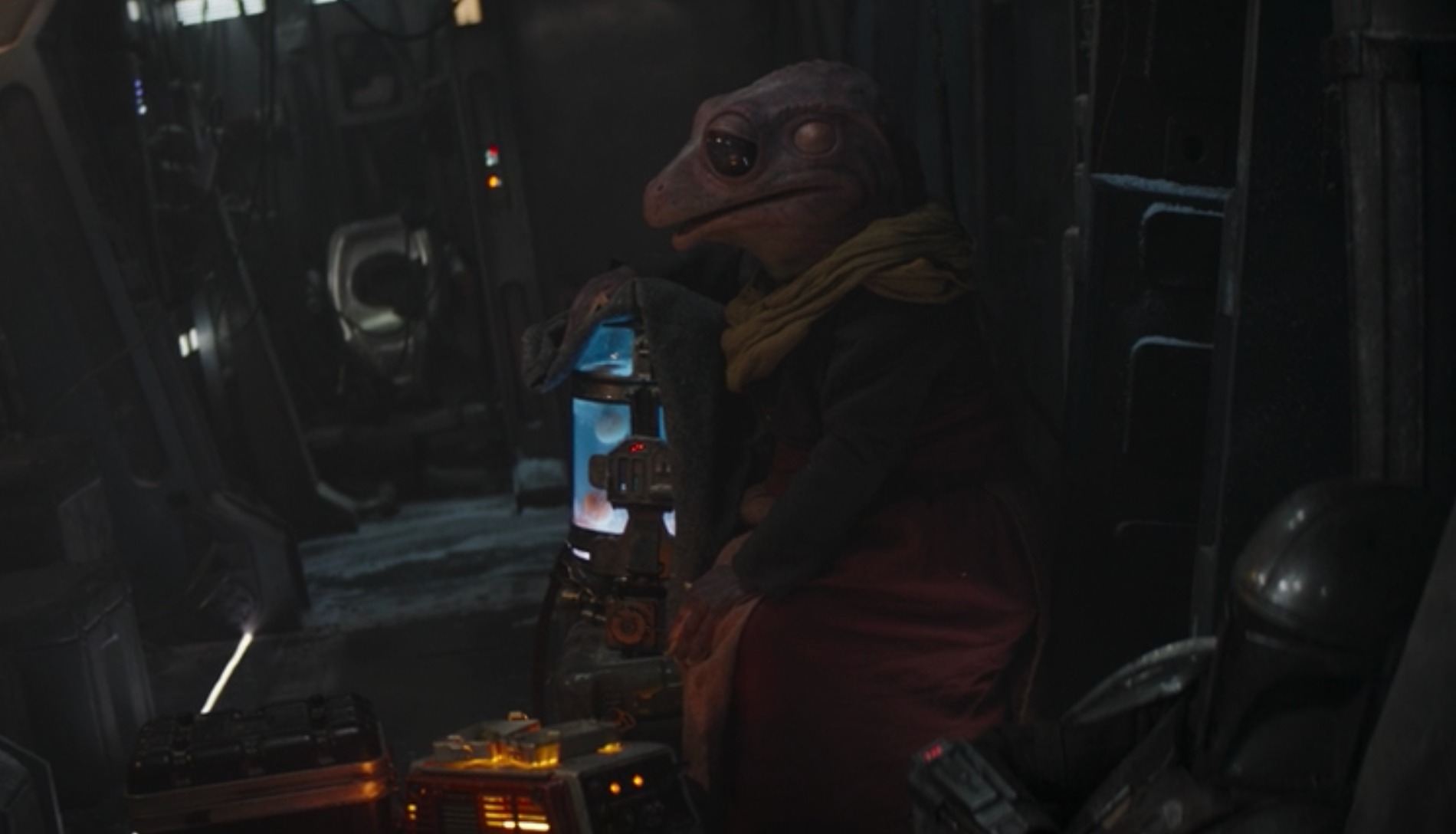 Article continues below advertisement
"I'm a mom. It's not funny at all to hear mama frog lady go into great detail about how important & beloved her eggs are to her & have to watch them get eaten on 3 separate occasions for sh*ts & giggles. Can't just *one* mom get to survive AND keep her kids?" one person replied to Szostak.
Article continues below advertisement
And a lot of people are not happy about this Funko of Baby Yoda about to use the force to get himself some more frog eggs.
Article continues below advertisement
On the flip side, many fans don't see the harm in Baby Yoda's actions. He's a baby, everyone's a fictional character, etc. Maybe instead of canceling Baby Yoda, we just have a thoughtful dialogue about the way fertility is handled in this episode and acknowledge how this made people feel. Baby Yoda may be a product of CGI, but real people wrote this script. And now, real people are uncomfortable with it.
Article continues below advertisement
"All I'm going to say about Baby Yoda eating eggs is that some people really need to consider how female fans feel about it. If something that happens in anything Star Wars doesn't bother you but it bothers someone else you don't get to ridicule or dismiss their feelings," a Twitter user pointed out.
Sadly, this may not be Baby Yoda's only faux pas this season. The Mandalorian creators Jon Favreau and Dave Filoni worked on making sure he's not just a cute character who provides comedic relief. Is there a darkness to The Child we haven't seen yet (aside from him inhaling frog eggs and jeopardizing Frog Lady's chance to become a parent)? We'll just have to keep watching.