Viral Video Shows Misogynistic 'Bagel Boss Guy' Berating People Just Trying to Order Breakfast
When he walked in the door, he already had a chip on his shoulder, and he just started yelling. Luckily, some bagel shop patrons started filming.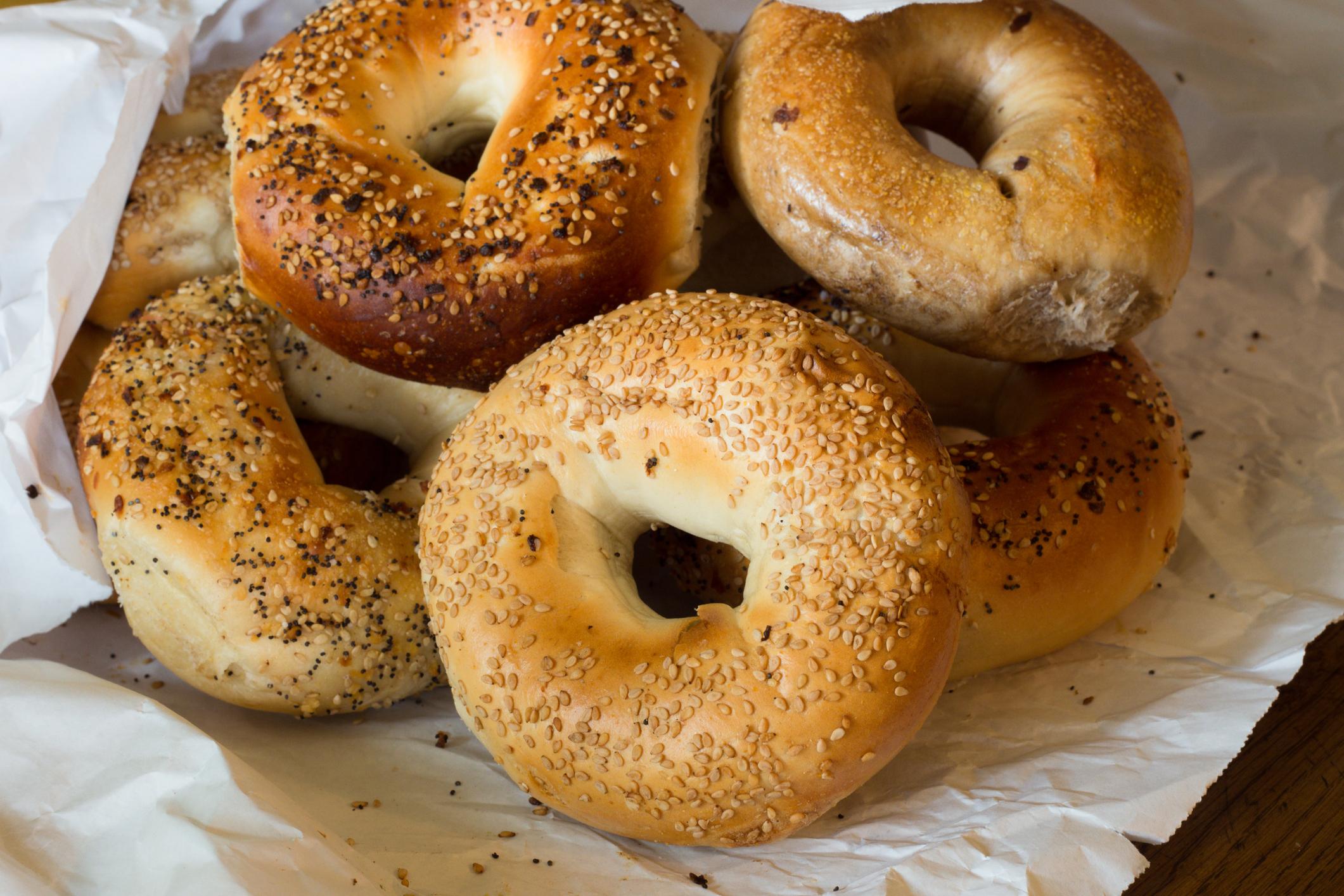 A man walks into a bagel shop and immediately lose his cool. This is not the start of a bad joke; this is real life. A dude recently walked into Bagel Boss on Long Island looking for a fight. Without provocation, he started ranting about women's behavior on dating sites and berating bagel shop employees and customers alike.
Article continues below advertisement
One Twitter user started filming "Bagel Boss Guy" in all his glory, and he quickly, obviously, went viral and became a meme. A violent dude berating women in a bagel shop and then becoming an internet joke is just about the most 2019 thing I can think of.
Without further ado, Bagel Boss Guy.
Article continues below advertisement
"Why is it OK for women to say, 'Oh you're five feet' on dating sites — you should be dead. That's OK?" the Bagel Boss Guy yells. Now, you can probably tell that Bagel Boss Guy is, as the New York Post calls him, "vertically challenged." While it seems a little unclear what exactly he's ranting about, I think we can pretty safely say that he's sensitive about his height.
That becomes even clearer when he tells a much taller customer, "Shut your mouth. You are not God or my father or my boss," challenges him to a fight and then gets tackled to the ground by another customer, who's simply had enough. It's a 45-second-long video, but so much happens in that short span of time.
Article continues below advertisement
"Everywhere I go," he rants, "I get the same f**king smirk with the biting lip." A Bagel Boss manager named Patty told the New York Post that a woman behind the counter was serving him when she looked up and smiled, and that's what set him off. "He just went totally nuts," she said. "He started saying it's because I'm short and nobody wants me."
Eventually, in a follow-up video, "Bagel Boss Guy" gets escorted out of the bagel shop. 
Article continues below advertisement
Diana Reyes, who filmed the first video, explained exactly what went down that made him lose it. She told the New York Post that she and her three friends were waiting to order when they overheard Bagel Boss Guy being rude to the female worker.
Article continues below advertisement
One of her friends stepped in and said, "She's just trying to do her job, leave her alone." And that's when he lost it. "It was insane," Reyes said. "I personally never have heard anyone say that but to be there in person, it's insane to see that someone has that mind process."
Bagel Boss employees were so grateful to the customer who eventually tackled the ranting man. "He is our hero," the manager told the New York Post. "If he didn't tackle him, it would have gone on and on." On top of all that, he didn't even pay for his bagel sandwich.
It didn't take long for the Bagel Boss Guy video to go completely viral and turn into a meme.
Article continues below advertisement
Even though Twitter users are having fun with Bagel Boss Guy, he's like the definition of a product of toxic masculinity. Cops were called to the Bagel Boss after the incident, but no one was injured and no charges were filed.
The Bagel Boss video has nearly 50,000 retweets and over 200,000 likes, so obviously it attracted the attention of Twitter queen Chrissy Teigen.
Article continues below advertisement
Unfortunately, I don't think people like the Bagel Boss Guy are all that uncommon. I think toxic masculinity runs deep in this country, and I don't think it's getting dismantled fast enough. The Bagel Boss Guy thinks the world and women as a whole gender are against him. He thinks he's not getting dates because he's short instead of because he goes on violent rants and threatens people in bagel shops.