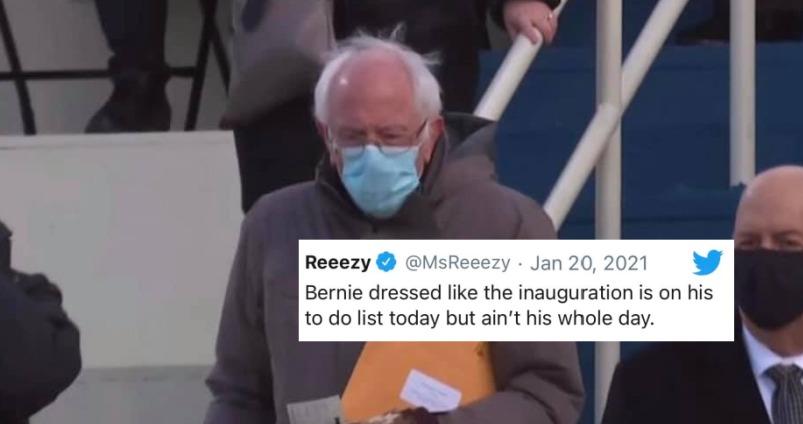 The Bernie Sanders Sitting Memes Won Inauguration Day 2021
There are plenty of reasons why the American people idolize Bernie Sanders, and after the 2021 inauguration day events, you can add "top-notch meme material" to the list. Sanders was filmed and photographed sitting in a folding chair with over-sized knitted mittens on and some important documents under his arm, looking like he had more to do in Washington, D.C. than attend President Joe Biden's inauguration.
Article continues below advertisement
But instead of admiring him for being there at all after losing his own bid to be the 2020 Democratic candidate, people have created dozens of memes using the image of Sanders at the inauguration. And, besides seeing Biden and Vice President Kamala Harris sworn in, it was arguably the highlight of the event.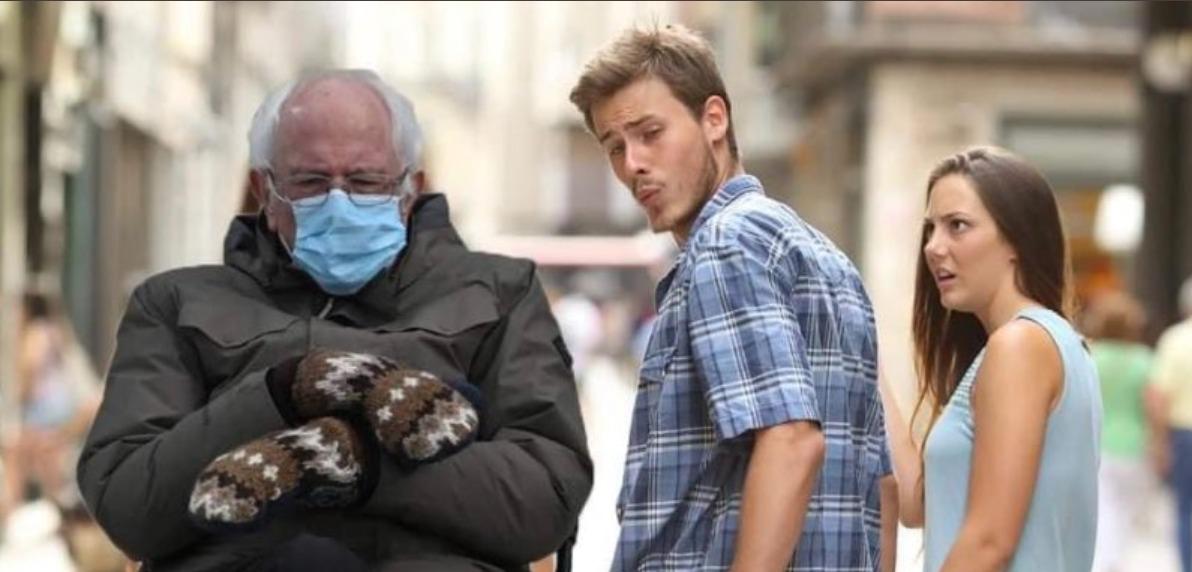 Article continues below advertisement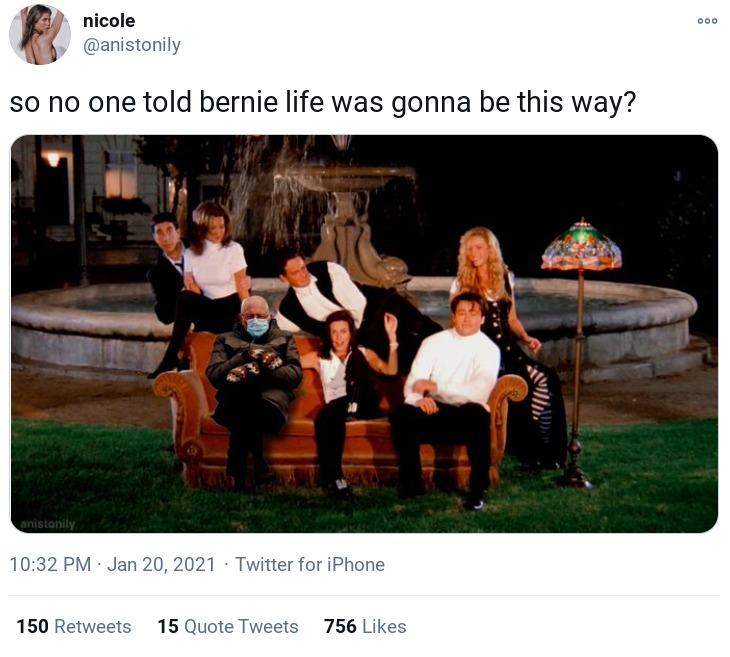 There are already thousands of memes about Bernie Sanders sitting at the inauguration.
Over the years, Sanders has gained a reputation for being more about policies, politics, and affecting change than being concerned with his image. As someone who has fought for civil rights and the American people for essentially his entire life, Sanders' goals in helping the country have never been lost on his constituents.
Article continues below advertisement
Article continues below advertisement
But this is the age of the internet. And in a sea of sharp outfits and dresses featured on guests like Michelle Obama and Lady Gaga, you had Sanders. He looked very much like an older gentleman out running errands with the inauguration as just one of many things on his to-do list. And the internet won't soon forget it.
Article continues below advertisement
You may be able to buy Bernie Sanders' mittens yourself.
Part of why people have insisted on creating memes about Sanders sitting in his chair, stoic and almost impatient, are his mittens. He showed up in business casual attire and huge, over-sized mittens. Those also got people talking, partly to point out another meme-worthy part of Sanders' outfit at the event, but also to ask how to buy them.
Article continues below advertisement
Vermont elementary school teacher Jen Ellis designed and sewed the mittens herself and sent them to Sanders some time ago as a show of support. He wore them on his 2019 campaign trail and apparently, he's still getting use out of them. While Ellis no longer makes the mittens on a larger scale, she does occasionally make pairs for local craft fairs, so keep an eye out if you happen to be local to Essex Junction, Vt.
Article continues below advertisement
Bernie Sanders defended his inauguration look.
While the inauguration isn't typically the place for hot tips in new fashion trends, this time it was. For Sanders' look, all you need is a green or brown parka and those mittens (can we say Halloween 2021?). He was quick to defend his practical look at the outdoor event that took place in the dead of winter.
Article continues below advertisement
Following the inauguration, Sanders spoke to CBS News about his look. He pointed out that he had dressed for comfort and practicality.
"In Vermont, we know something about the cold," he said. "And we're not so concerned about good fashion… We want to keep warm. And that's what I did today."
That being said, the memes are still the big takeaway for many.