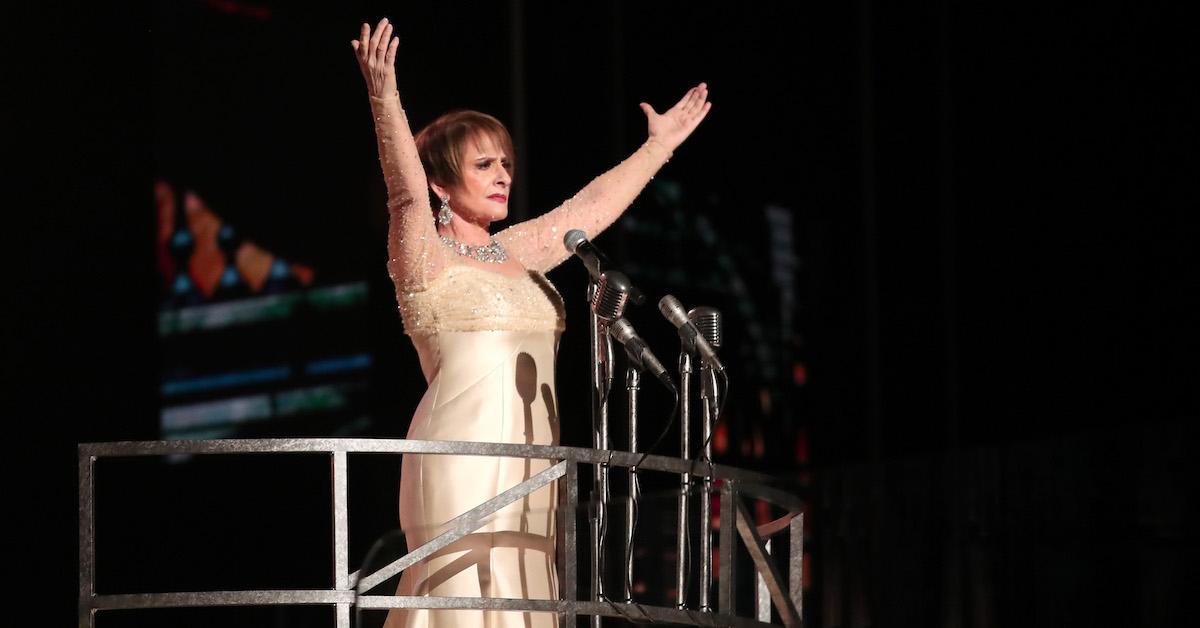 Patti LuPone Is a Literal Show-Stopper—We Celebrate Her Most Iconic Moments
What are Patti LuPone's best moments? In honor of her birthday and starring in 'Beau Is Afraid,' we pick Patti's best, plus her recent Marvel leak.
Many stars have graced the stage and screen, but it can be argued that no one is more iconic than Patti LuPone. Born on April 21, 1949, the nearly 74-year-old Patti is a three-time Tony winner, a three-time Laurence Olivier award winner, and a prolific screen actor. But she's known for more than her talent; Patti is just as iconic for her hilarious and shocking moments as for her performances.
Article continues below advertisement
Throughout the years, Patti has been known to go by the beat of her own drum — one of her moments has even been turned into a meme! Most recently, she went viral for leaking details about her role in Marvel's upcoming Agatha: Coven of Chaos series. Now we've compiled Patti's best moments in honor of her birthday and starring role in Beau Is Afraid.
Article continues below advertisement
One of Patti's best moments is how she recently leaked everything she knew about Marvel's 'Agatha: Coven of Chaos.'
Patti is a frequent panelist on The View, so on her April 18 appearance, she spoke about her upcoming role in the highly anticipated MCU Disney Plus series as if talking to old friends. We're not sure what the terms of her Marvel NDA are, but she gave away a pretty penny of information, especially compared to Kathryn Hahn, who gave away nothing on her Tiny Beautiful Things press tour.
Article continues below advertisement
Patti revealed: "It's a coven of witches, and I play Lilia Calderu, who apparently is in the Marvel world … I researched her, and she's hot. She's really hot! She's got a great body, raven hair … We are a coven of witches. And the witches are Kathryn Hahn, Aubrey Plaza, and the familiar, if anyone knows Heartstopper, is Joe Locke. And then Sasheer Zamata, Ali Ahn, and myself … a 450-year-old Sicilian witch whose power is divination and whose trial is tarot." We are shook!
In addition, Patti's not afraid to speak her mind. She spoke freely about her criticism of Donald Trump and the conservative right-wing party and even compared the "Christian Right" and the Taliban. Yes, she went there.
Article continues below advertisement
Another recent Patti gem is when she dropped the f-bomb on live television and then downed a shot.
Patti may be turning 74 years old, but she is as resilient as ever. During the 2023 New Year's Eve celebration with Anderson Cooper and Andy Cohen on CNN, Anderson asked Patti if she "gives a damn" about the Taylor Swift Ticketmaster debacle. "F--k Ticketmaster!" Patti says before looking shamelessly guilty for cursing on live television. Then she caps off a perfect 15 seconds by throwing back a shot and grinning for the audience at home.
Patti defended the mask-wearers during a live performance.
Some people may think of 2022 as a post-COVID era, but Patti is a rule follower … and enforcer! During the Q&A after a performance of Company, Patti called out an audience member for incorrectly wearing their mask. "Put your mask on over your nose, that is the rule," Patti said in a Twitter video that went viral. "That's why you are in the theater, that is the rule. If you don't want to follow the rule, get the f--k out!"
Article continues below advertisement
The audience member responded, "I pay your salary!" First of all, no one was on this audience member's side. And secondly, Patti was correct when she clapped back, "You pay my salary? Bulls--t. Chris Harper pays my salary."
Article continues below advertisement
In 2020, Patti mocked Donald Trump's 'Evita'-esque balcony shot.
Patti originated the role of Eva Peron in Andrew Lloyd Webber's Evita, so it's only fitting that she commented on Donald Trump's return from the hospital in 2020. After he recovered from COVID-19, he shared a photo reminiscent of Eva Person in Evita. "I still have the lung power and I wore less makeup. This revival is closing November 3rd," Patti tweeted, referencing the end of Trump's presidency.
Five years earlier, Patti grabbed an audience member's phone while performing in Lincoln Center's 'Shows for Days.'
Patti played Irene, the diva at a local community theater, in a new play by Douglas Carter Beane called Shows for Days in 2015. She is known for her impressive singing voice and Broadway blockbuster roles, but this role was a bit off the beaten path. Even still, when Patti's character went out into the audience, she saw an audience member texting, so she grabbed the audience member's phone. (Honestly, we're on board! Those screens in a theater are so disrespectful.)
Article continues below advertisement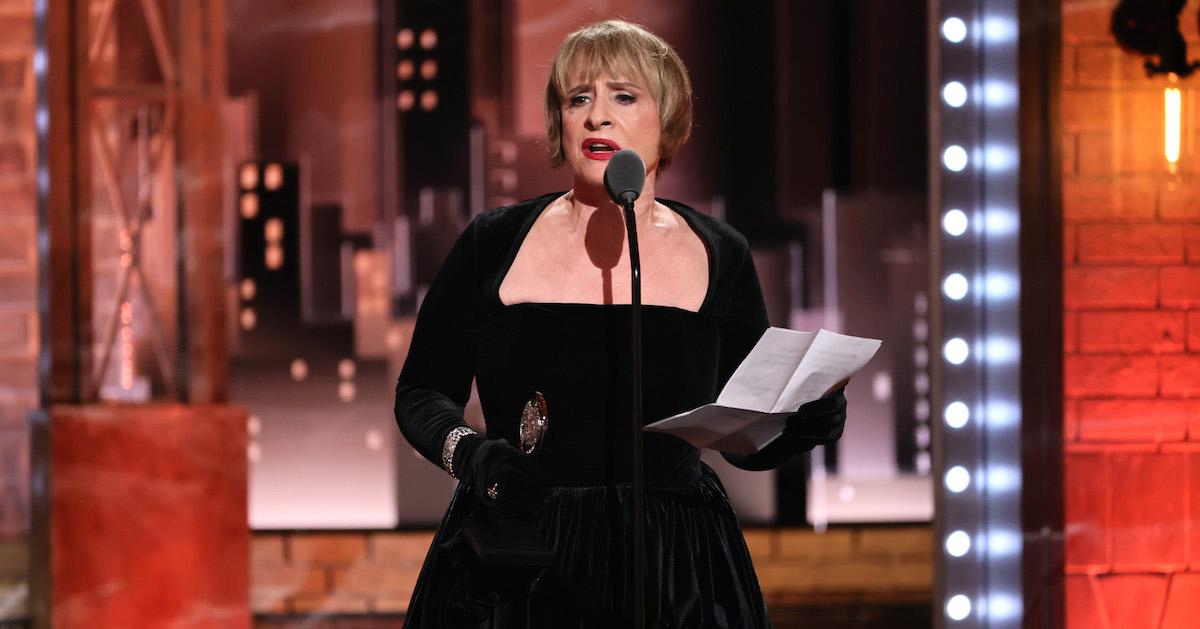 "We work hard on stage to create a world that is being totally destroyed by a few, rude, self-absorbed, and inconsiderate audience members who are controlled by their phones," Patti said in a statement. "They cannot put them down. When a phone goes off or when a LED screen can be seen in the dark it ruins the experience for everyone else—the majority of the audience at that performance and the actor on stage."
Article continues below advertisement
Patti's most iconic moment occurred in 2009 during 'Gypsy.'
One of Patti's most memorable moments was when she starred as Mama Rose in Gypsy. Some compare Patti's role as Beau's mom in Beau Is Afraid to an even more overbearing Mama Rose. But Patti went full-on diva when she stopped the show during "Rose's Turn." It was her second-to-last performance in the role, and she noticed an audience member taking pictures.
"Stop taking pictures, RIGHT NOW!" Patti shouted into the audience. She demanded that the audience member be removed, and most of the audience seemed to be on her side. She had plenty of memorable moments before the literal show-stopping moment, but these are our favorites in recent decades.
Happy birthday, Patti! Beau Is Afraid releases in theaters on April 21, 2023.