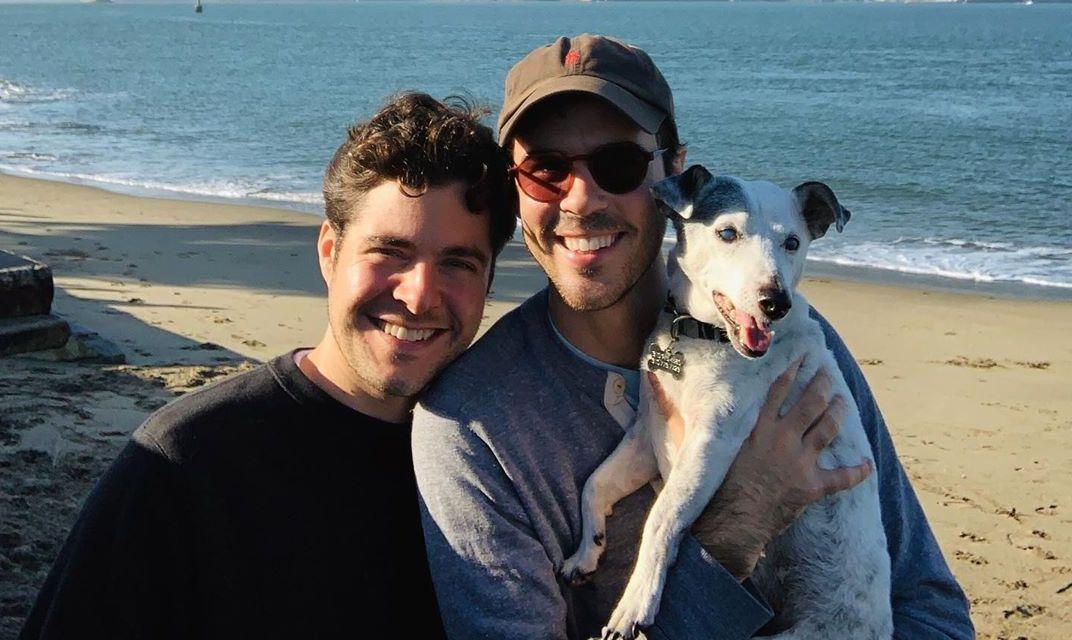 Blake Lee Met His 'The Christmas Setup' Co-Star and Real Life Husband in a Bathroom
It's almost time for Christmas music, hot chocolate, and all the Christmas movies you can stomach. For years, Lifetime and Hallmark have dedicated the holiday season to an endless stream of made-for-TV movies centered around Christmas.
Article continues below advertisement
And also for years, people have called for the movies to feature LGBTQ+ couples but were met with silence — until now. Lifetime, a channel which most frequently airs family Christmas movies each season, is finally featuring an LGBTQ couple in their holiday lineup for the very first time.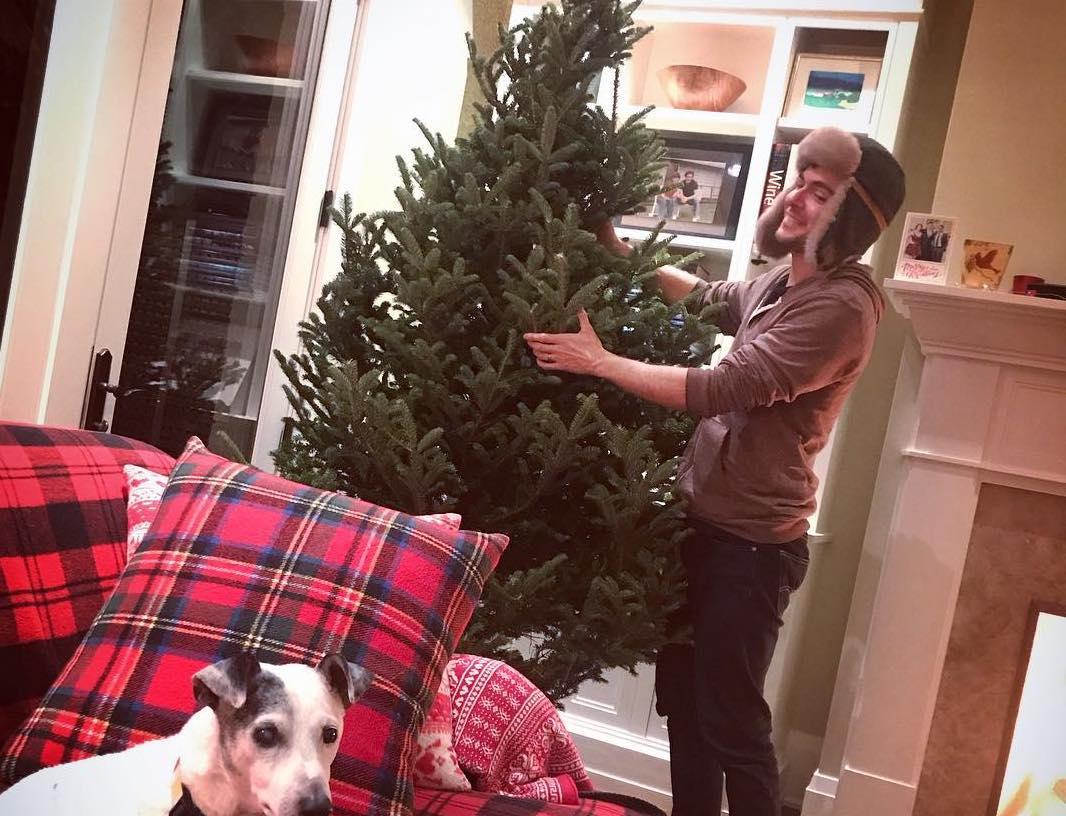 Article continues below advertisement
'The Christmas Setup' tells the story of love during the holidays.
According to Decider, The Christmas Setup follows two men who fall in love over the holidays. Ben Lewis plays Hugo, a New York corporate lawyer who travels to Milwaukee, Wis. over the holidays. He takes his best friend with him on the trip to visit his mom, Kate, played by The Nanny star Fran Drescher.
Article continues below advertisement
Kate works as a matchmaker to seize the opportunity to set her son up while he's in town. She arranges for Hugo to run into his old crush, Patrick, played by Blake Lee, who's back home taking a break from his big tech job in Silicon Valley. Just when the two begin to fall in love, Hugo receives a job offer in London. The couple then have to make a tough choice — love or success?
Article continues below advertisement
The Christmas Setup is just one of — wait for it — 30 new films set to debut as part of Lifetime's It's a Wonderful Lifetime holiday movie marathon. While we don't have a confirmed release date for The Christmas Setup, we do know that Lifetime will begin rolling out its holiday lineup next month, starting Oct. 30, 2020.
Blake Lee and his husband met in a bathroom.
Blake recalled to Out Magazine about his chance encounter with his now-husband, Ben Lewis. "We met in 2010. Aubrey Plaza is one of my best friends, and I went to the premiere of her movie Scott Pilgrim vs. the World. I'm in the bathroom of Grauman's Chinese Theatre, peeing at a urinal, minding my own business, and I look in the mirror and see this insanely handsome guy looking at me," he explained.
Article continues below advertisement
"I thought, 'Who is this? He's like a 1950s movie star.' I'm shy, and there were about 20 sinks, but I thought, 'I'm going to wash my hands next to him.' So I walk up and say hi, and he goes, 'Is your name Blake? I think we have mutual friends. I'm in the movie too.' I came back to my seat and said to my friend Jill, 'I just met the man I'm going to marry — at the urinal.' But we laughed it off," Blake continued.
Article continues below advertisement
Due to their similar appearance, Blake and Ben do not compete for acting parts.
After Blake and Ben started dating, they made a pact to not audition for the same roles. They were both working actors in Hollywood with similar appearances, bound to be up for similar roles.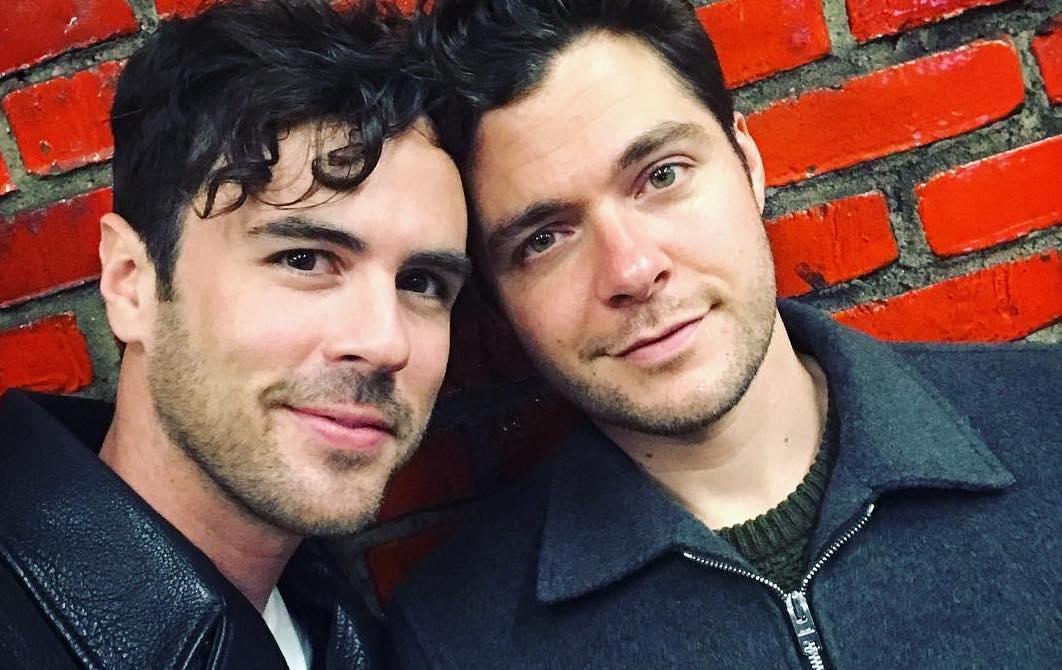 Article continues below advertisement
"We're both brown-haired white guys. We've been up for the same parts. He gets more jealous than I do, so when we first started dating we made a rule that we can't be each other's competition. If either of us gets a part, it's going to benefit both of us. When my first series got picked up, he burst into tears. He said, 'I've never cried out of happiness for someone else,'" Blake told Out.
Blake is mostly known for his appearances on Parks and Recreation, Mixology, and Wisdom of the Crowd. He is also listed to have a role in a Freeform television series called Last Summer produced by Jessica Biel, set to premiere in 2021.