Boomer Esiason Secured Himself a Sizable Net Worth Thanks to TV and the NFL
Boomer Esiason was able to leverage his NFL career fame into a series of profitable TV appearances, which has resulted in a respectable net worth.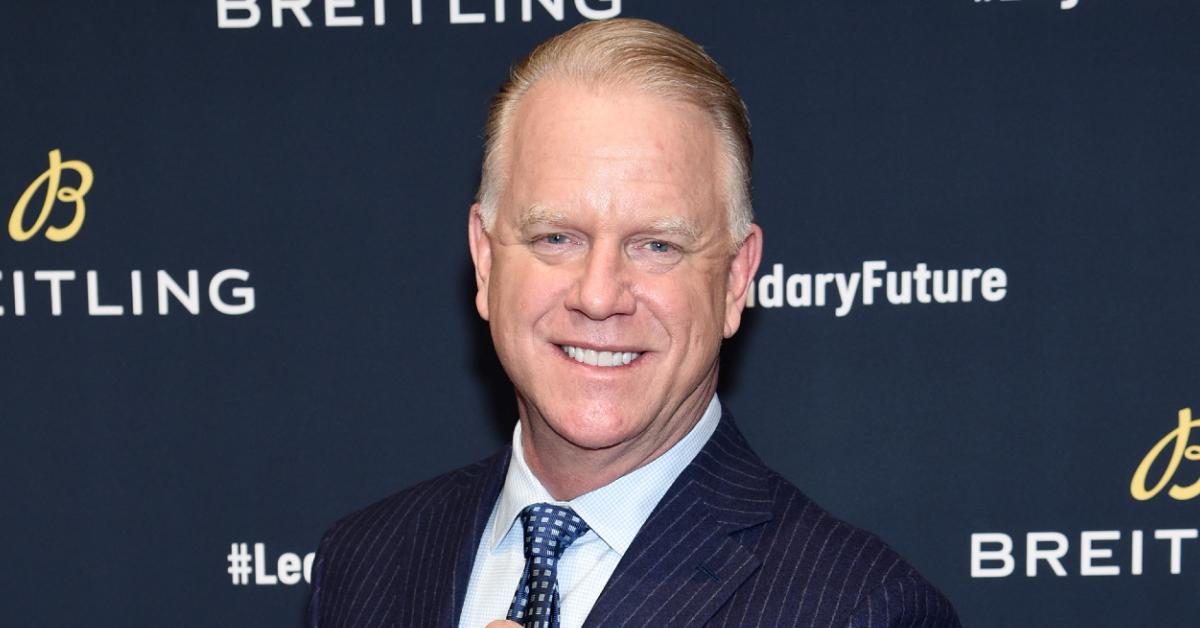 There are a number of top NFL stars who've managed to transition off the field and in front of the cameras.
Michael Strahan is just one example. If you told NY Giants fans that he was going to end up hosting Good Morning America, they probably would've told you you were crazy.
Of course, there are plenty of other NFL standouts who've successfully transitioned to TV, like Boomer Esiason. But what is his net worth?
Article continues below advertisement
The Bengals QB recently gave back on 'Secret Celebrity Renovation.'
If you've never seen the CBS show Secret Celebrity Renovation, it follows actors, artists, sports stars, TV personalities, and a variety of well-known public figures who return to their hometowns to give back to an influential or special person in their lives. That special surprise? A complete home renovation, courtesy of Jason Cameron and Sabrina Soto.
Article continues below advertisement
In Episode 9 of the show's first season, Boomer heads back to East Islip, Long Island in New York to surprise his high school football coach, Sal Ciampi. Boomer credits Sal for turning him into the successful athlete and TV personality he is today.
In the episode, Boomer can be seen knocking down a brick wall in the house, an act he dedicated to all of the people who went through the tough training Sal notoriously put his players through.
We also learn that despite being retired from his high school football coaching duties for 17 years and counting, Sal and his wife never miss a football game and are staunch supporters of East Islip. Boomer planned a bunch of surprises for Sal that extended past the renovations. He scheduled a surprise visit from a bunch of friends from Sal's past he hadn't seen in a long time.
Article continues below advertisement
What is Boomer Esiason's net worth?
Between Secret Celebrity Renovation and Boomer's other TV appearances, he has amassed a whopping $20 million net worth, although that number could be far greater. His NFL career saw a reported $25 million in career earnings, which doesn't include various endorsements and other income opportunities.
Boomer has a litany of distinctions attributed to his NFL career. He led the AFC in passing in 1988 and 1989. He was also a part of four Pro Bowl Games and was an NFL MVP in 1988.
Article continues below advertisement
He also broke a ton of league records for left-handed quarterbacks and even brought the Cincinnati Bengals the closest the franchise has ever been to a Super Bowl victory in 1989, where they lost to the 49ers 20-16.
Article continues below advertisement
Boomer's been a longtime TV and radio personality. He's been a longtime analyst for The NFL Today on CBS and has been featured several times on Entertainment Tonight. Boomer's also been featured on Inside the NFL, The NFL on CBS, and a variety of other football-themed TV shows.
Article continues below advertisement
He's consistently ranked as one of the best quarterbacks who's ever played in the league, and it's inspirational to see that he's found a way to translate that success on the field into another phase of his career.