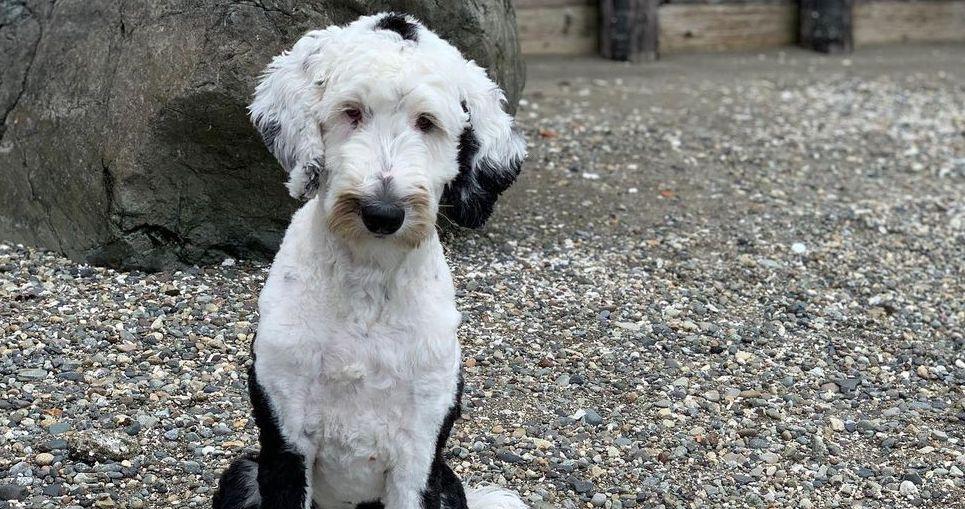 A "Talking" Dog on TikTok Has Taken Over the Internet
One of the best parts of the popular social media app, TikTok, is the accounts that feature nothing but their adorable pets. From pet hamsters to giant bunnies, there is a special kind of animal for every one on TikTok. One of the most unique pets to gain tons of attention on TikTok is Bunny the dog.
Article continues below advertisement
So, what's so special about Bunny? She can kind of "talk." The viral sensation has drawn in over 5 million followers who watch Bunny, a sheepadoodle mix, simulate conversations with her owner through pushing buttons.
So, is Bunny the real deal? Some people believe that Bunny actually knows what she's doing while others remain super skeptical.
Bunny "communicates" with her owner through a pad of buttons with pre-recorded audio commands.
Alexis Devine is Bunny's owner and told Bustle that she first learned about the soundboard from speech-language pathologist Christina Hunger's work. She saw that Christina used a similar device to teach her dog Stella to communicate with her.
"I felt like there's no reason to bring a creature into your home if your plan isn't to build an extraordinary relationship with them," Alexis told Bustle.
Article continues below advertisement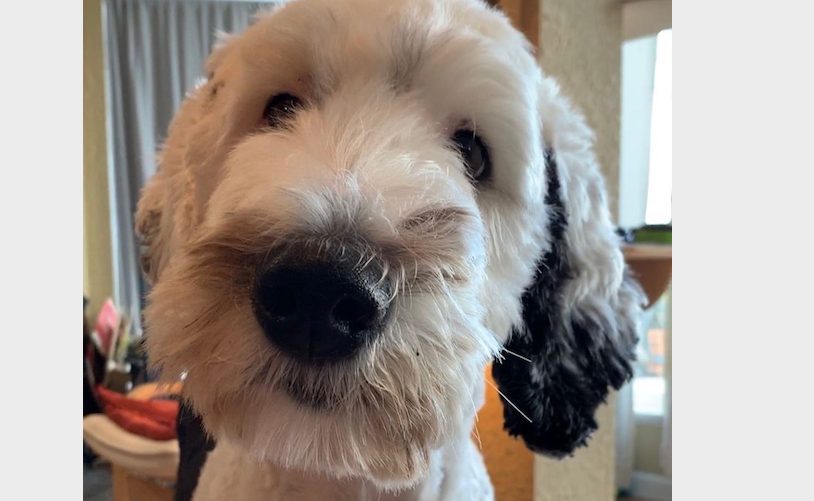 The work started slowly with just an "outside" button for when Bunny needed to use the bathroom or desired to go outside for some fun, but soon, Bunny was using the button regularly.
Article continues below advertisement
Soon, Alexis started adding other buttons to the board. Bunny was learning what each button meant based on what Alexis would do after Bunny tapped a certain command.
Bustle reported, "If Bunny tapped the 'water' button, for example, Devine would fill her water bowl. It's a mutually beneficial system. She knows using the buttons pleases me — she knows if she requests a walk and I hear her, she is pleased."
Article continues below advertisement
Bunny is now part of a research study to see if she actually knows what she's doing with the soundboard.
Bunny is enrolled in an open research study at the Comparative Cognition Lab at the University of California, San Diego. The goal is to find out if dogs are actually communicating using these soundboards.
Alexis told Bustle that she knows people are skeptical of the work she and Bunny do, and she is too, which is why she wanted to be a part of the research study.
Article continues below advertisement
"People are skeptical of what's going on, and so am I," she said. She explained that as of right now, with no definitive conclusion from studies, that Bunny is most likely practicing operant conditioning, which is a behavior pattern focused on being rewarded rather than cognitively understanding what's occurring.
Article continues below advertisement
Basically just because Bunny presses the "I love you mom" button doesn't mean that she's actually telling her owner that she loves her. She's probably just doing it because she knows it gets a nice, loving reaction from her.
Bunny has become a popular topic on Twitter.
Once the word was out about Bunny, the talking dog, people took to Twitter to express just how impressed (and scared) they were of Bunny. Some people were especially concerned that the dog had possibly become self aware.
Article continues below advertisement
One Twitter user wrote, "That TikTok where Bunny the talking dog is like 'who this' and looks in the mirror and her owners is like 'this Bunny' and THEN SHE GOES AND STARES THOUGHTFULLY OUT THE WINDOW I CAN'T STOP THINKING ABOUT THIS."
Article continues below advertisement
Another echoed, "Bunny the talking dog has more object permanence than most people in my life rn."
Same.