Conan O'Brien Is Ending His Talk Show Run With a Star-Studded Guest Lineup
Conan O'Brien has been a talk show host for decades, but his last episode is coming at the end of the week, and fans want to know more about it.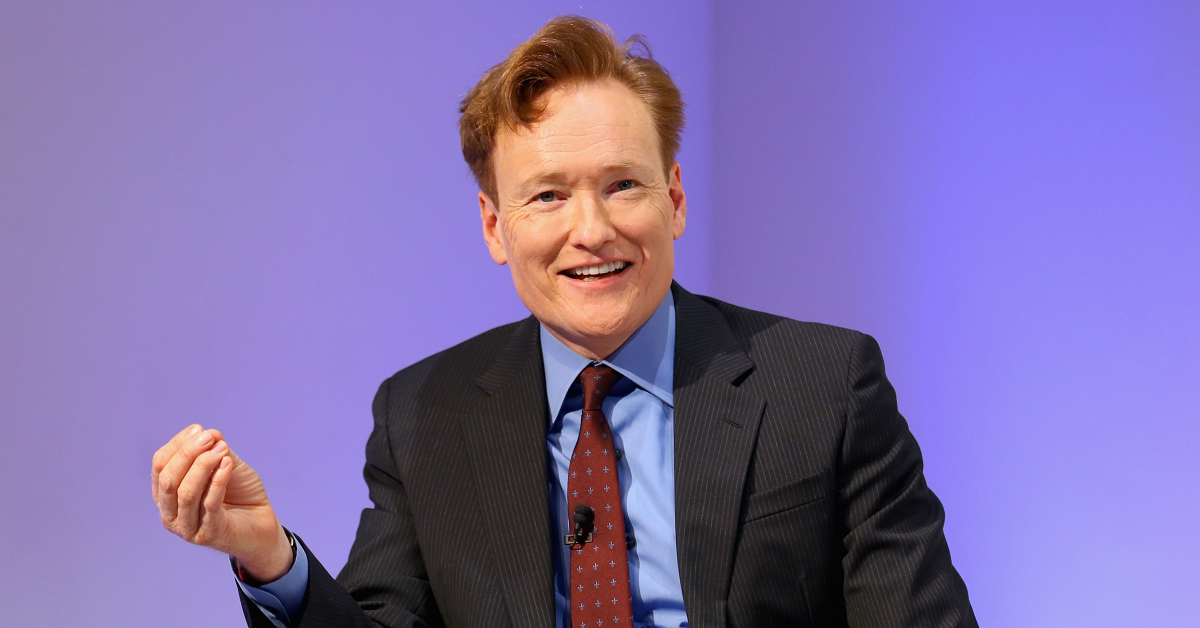 Few talk show hosts have had a wilder ride through the world of late night than Conan O'Brien. Now, after nearly 3 decades on the air, Conan is set to end his talk show on June 24. He'll no longer be on TBS four nights a week, but Conan isn't going to disappear from our lives completely. Instead, he's starting a new show, but not before he wraps up Conan with a few special guests.
Article continues below advertisement
Who is the guest on the last episode of 'Conan'?
The final week of Conan is likely to feature a number of surprises, but the announced guest for the show's final episode is Jack Black. Other celebrities may stop by to wish Conan farewell. On the June 21 episode, Paul Rudd made a surprise appearance during Conan's talk with Bill Hader, and it's likely that Paul's appearance won't be the last unannounced drop-in from the show.
Article continues below advertisement
In fact, while the show released the guest lineup for the final two weeks of the series, the guest on the June 22 episode was labeled TBA, which means there's likely to be a fairly big surprise in the episode.
Regardless of what unfolds in the final episodes of Conan, the episodes will be the culmination of a 28-year career in late night TV that hosting Late Night With Conan O'Brien from 1993 to 2009, hosting The Tonight Show briefly in 2010, and then moving to TBS for the last 11 years.
Conan will host a new show for HBO Max.
Conan's time as a daily talk show host may be over, but he's not disappearing. Instead, the veteran TV host has signed a contract to front a weekly variety series at HBO Max.
"I'm thrilled that I get to continue doing whatever the hell it is I do on HBO Max, and I look forward to a free subscription," Conan said in a statement announcing the change.
Article continues below advertisement
The details of Conan's new show have not been made available yet, so it's unclear exactly what form the new series will take.
"Conan's unique brand of energetic, relatable, and at times, absurdist, comedy has charmed late-night audiences for nearly three decades," said Casey Bloys, the chief content officer of HBO and HBO Max. "We can't wait to see what he and the rest of Team Coco will dream up for this brand new, variety format each week."
Article continues below advertisement
Conan is doing one last victory lap.
Even as he plans for the future, Conan is also looking back at his long run on the air. He's been a hugely successful late night host, even as the medium has undergone some pretty radical transformations since he started working in the 90s.
"28 years is a monumental achievement in late-night television," said Brett Weitz, General Manager for TNT, TBS and truTV. "We're incredibly proud of the groundbreaking work that Conan and his team have accomplished during the 10 years at TBS and are so glad that we will continue to have his presence on our air with the 'Conan Without Borders' specials. We celebrate his success and are glad to see it grow across our WarnerMedia family."