Courtney Love Blasts Olivia Rodrigo for Allegedly Ripping off Her Album Cover
Hole musician Courtney Love recently accused young superstar Olivia Rodrigo for copying her album cover art. Here's what we know about the feud.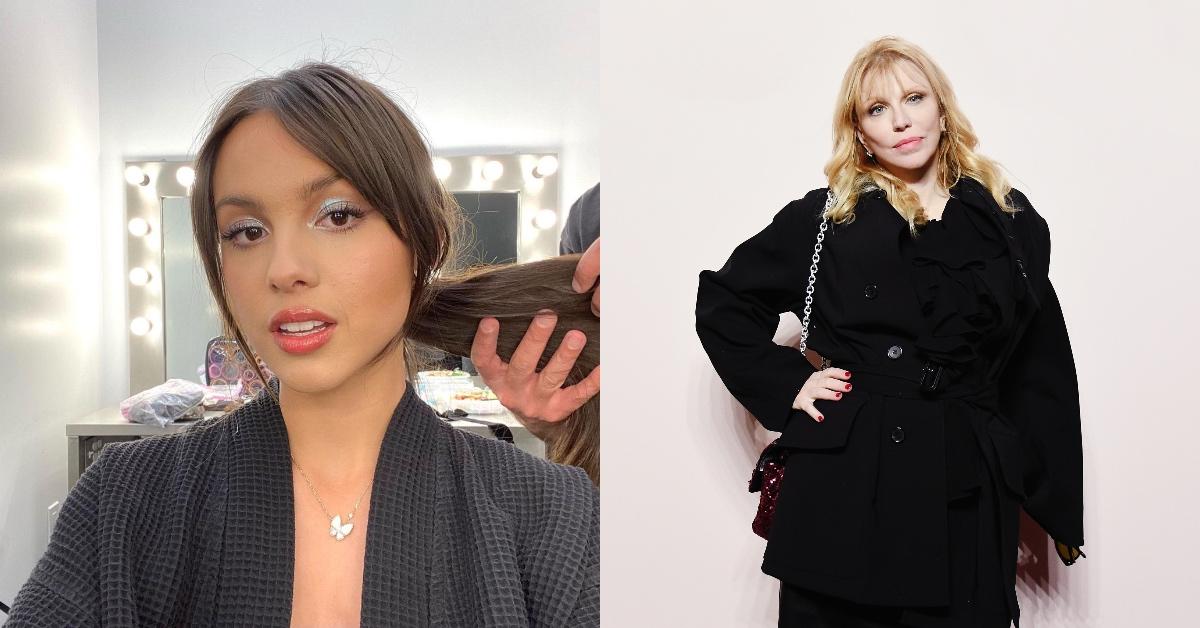 There's a phrase used in the literary world that argues every story has been retold, and in this instance, the same may apply to album covers. Young pop star Olivia Rodrigo has been riding high on the success of her debut album "Sour," but after recently posting a photo of her in prom regalia, some think she's gone too far.
Article continues below advertisement
Courtney Love, known for her band Hole and her romance with the late Kurt Cobain, thought that Olivia's photo was too similar to her album artwork for "Live Through This." Here's everything we know about this potential instance of copycatting and other instances in which Courtney accused stars of ripping off her flair.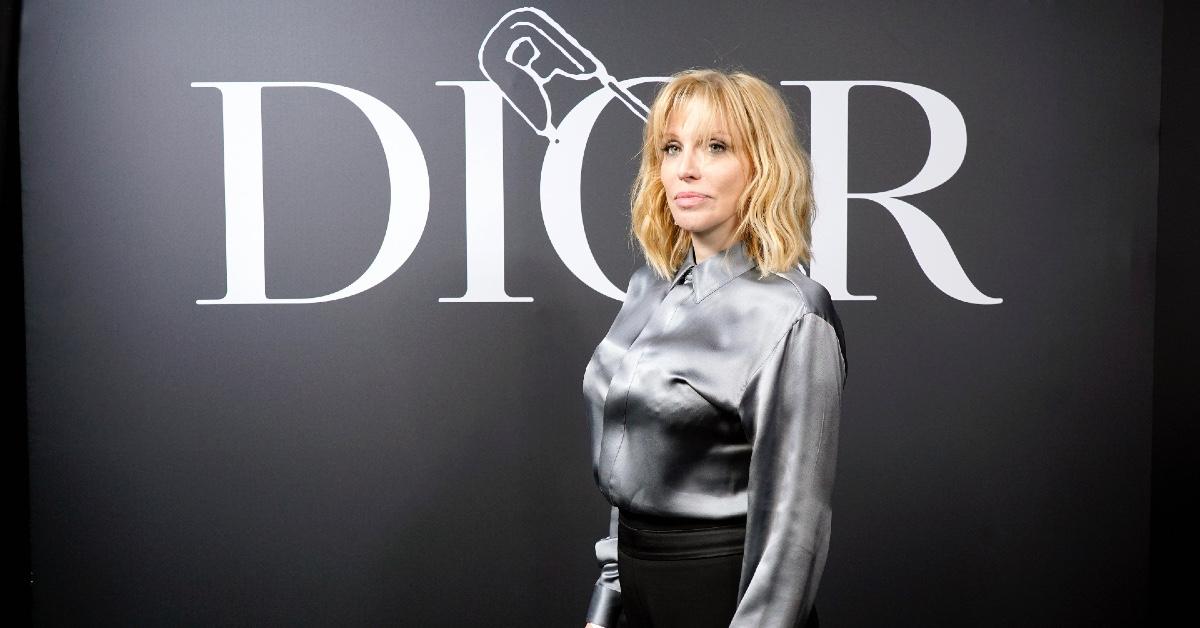 Article continues below advertisement
Courtney Love called out the similarities between her album cover and Olivia's photo on social media.
In an Instagram post on June 25, 2021, Courtney reposted Olivia's photo from her upcoming "Sour" live stream event with the caption, "Spot the difference! #twinning! 🥸@oliviarodrigo" While this statement seemed innocuous, she later expanded upon her statement to call Olivia "rude." Courtney reposted the photo to Facebook, and she added a few other notes while responding to comments.
"Does Disney teach kids reading and writing? God knows." Courtney continued, "Let's see. Yes, this is rude. Rage inducing? Honey if I had a dollar for everyone [sic] this happens? I'd be real rich!" Olivia's fans pushed back, saying that the tribute was really to Carrie, the horror film where a teen girl cries at her prom after being dumped with pig's blood.
Article continues below advertisement
She also responded to a fan comment that pointed out it was artist etiquette to credit inspirations where they were due and said, "I've asked her for flowers and a note, you're right. It's rude not to be asked. I know Ellen von Unwerth [the photographer who shot the original] isn't amused. And just to clarify? The Brian de Palma classic 'Carrie' is another thing. My cover was my original idea. A thing you maybe have to actually live life to acquire? I don't know. Anyway. Disney? Yes, it's rude. X"
Article continues below advertisement
Olivia has since commented on Courtney's original re-post of the album cover on Insta, seemingly oblivious to the Facebook drama. She wrote, "Love u and live through this sooooo much." It sounds like Courtney is expecting flowers and an apology for not offering credit, but whether or not Olivia will acknowledge the drama publicly is yet to be seen.
Article continues below advertisement
This isn't the first time Courtney has called out fellow artists.
Courtney has perhaps famously feuded with Gwen Stefani, first by calling her a "cheerleader" to Seventeen Magazine, which spurred Gwen's cheeky track "Hollaback Girl." Then in 2010, to make matters worse, Courtney went on the Howard Stern show and claimed she slept with Gwen's then-husband, Gavin Rossdale, while the couple was dating. She also credited Gwen's successful clothing line, L.A.M.B., to Gavin instead.
In May 2021, Courtney lashed out at actress Lily James, who is filming Hulu's miniseries Pam & Tommy and playing Pamela Anderson. According to The Wrap, Courtney posted on Facebook to express her ire at the exploitation of her friend Pamela.
Article continues below advertisement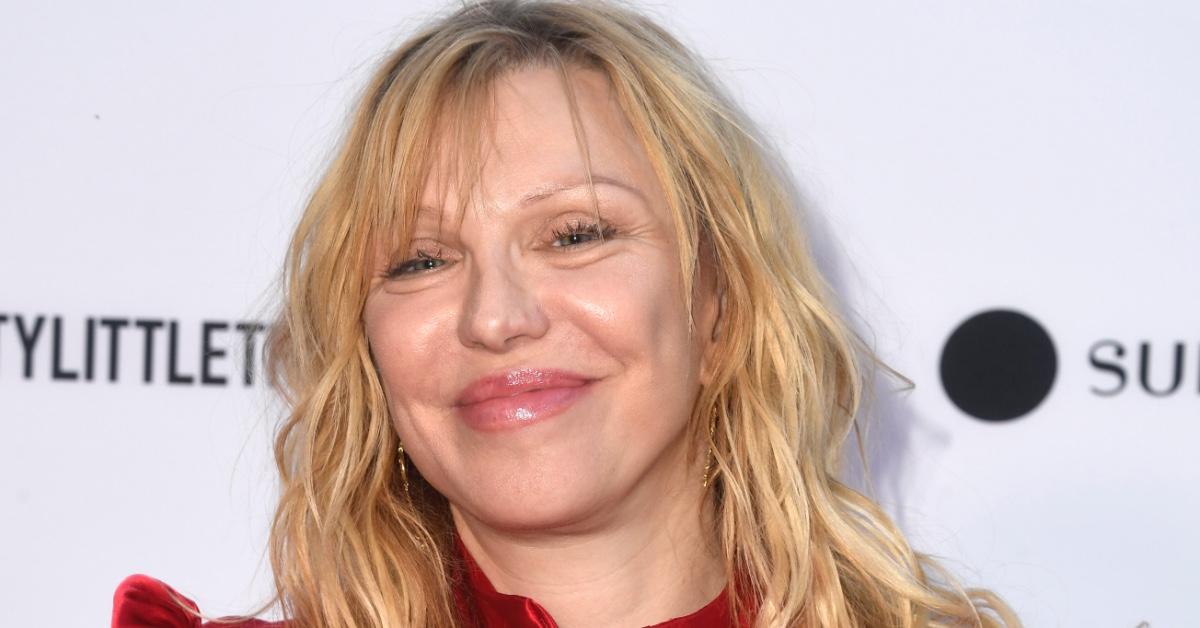 "I find this so f—ing outrageous. When the Pam / Tommy sex tape was out / myself @pattyschemel @xmadmx were making a record. And the lone women in many recording studios in LA. Where all / ALL! The staff engineers / producers / owners / were watching the sex tape with huge Schadenfreude ... Guffaws, It was disgusting. I banned anyone discussing it. It destroyed my friend Pamelas' life. Utterly."
Article continues below advertisement
Courtney concluded her rant with a jab at Lily for taking the role, saying, "And shame on Lily James whoever the f— she is."
It sounds like there are a lot of people who have displeased Courtney on the internet lately. Hopefully, at least the Olivia-Courtney feud will come to a resolution with no bad blood soon.