Meet the Bad Guys Who Are Back for Revenge in Season 5 of 'Riverdale'
Who are Darla and Dodger Dickenson on Season 5 of 'Riverdale'? The newcomers from Centerville have caused trouble in Riverdale before.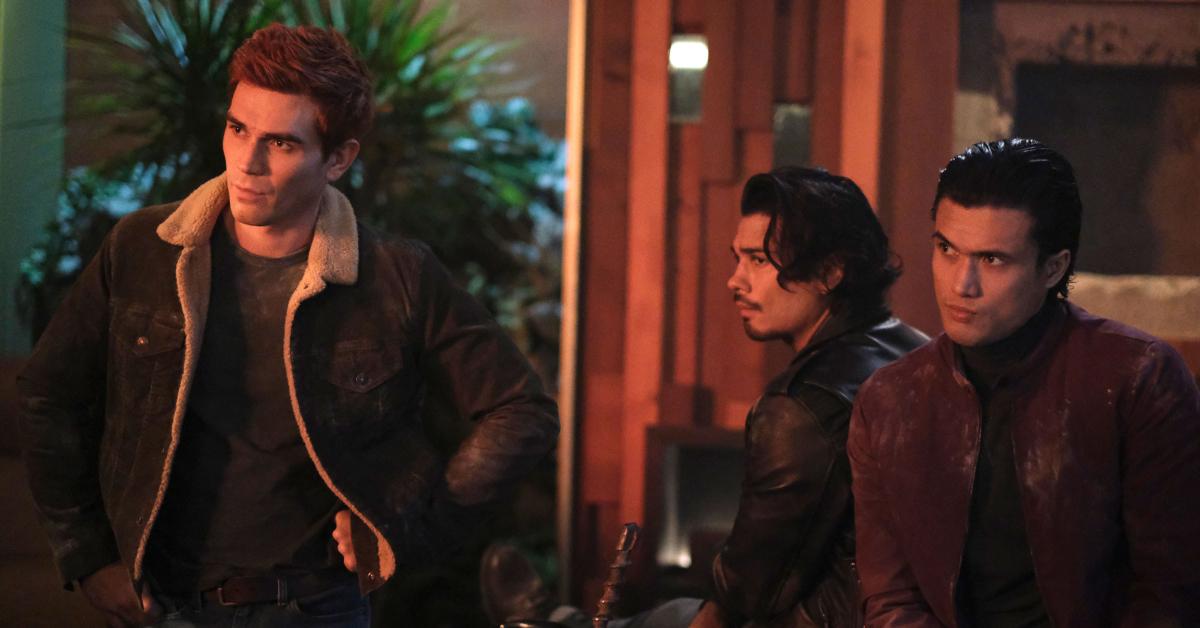 Over the last five seasons, Riverdale has introduced viewers to some pretty shady characters. In addition to the Shady Man and the Black Hood, Betty's "brother" Chic has proven to be a pretty creepy character. But in Season 5, a few familiar faces return to Riverdale and they're looking for revenge.
So, who are Darla and Dodger Dickenson on Riverdale? Fans suspect that they're up to no good (again).
Article continues below advertisement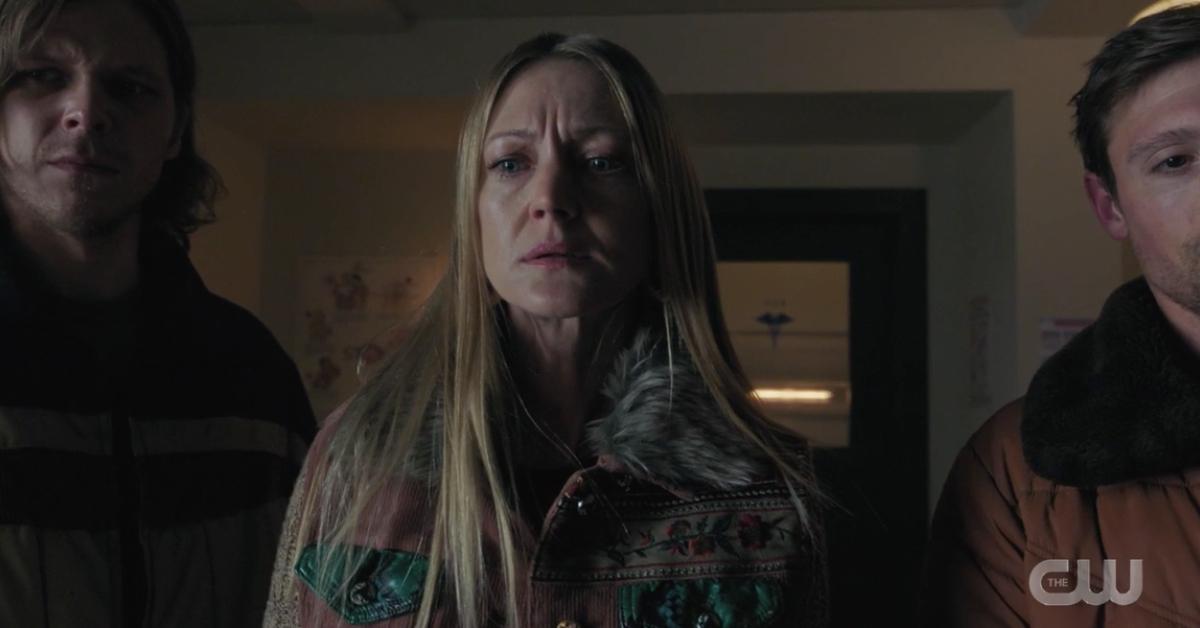 Who is Darla Dickenson on 'Riverdale'?
Chic (aka the Gargoyle King) has been wreaking havoc all over Riverdale since he made his series debut in Season 2. Although Archie and the gang have come face-to-face with danger in the past, Chic opens up a new world of trouble when he murders Dwayne, formerly known as the Shady Man, and brings Darla Dickenson (played by Azura Skye) and all of her bad vibes to Riverdale.
Article continues below advertisement
Viewers were first introduced to the villainous matriarch in Season 2 when she calls a dead Dwayne's cell phone only to be greeted by Betty. Initially, Darla suspects that Betty is her boyfriend's mistress, but her suspicions are heightened when her car, which Dwayne had stolen, is recovered from the Riverdale swamp.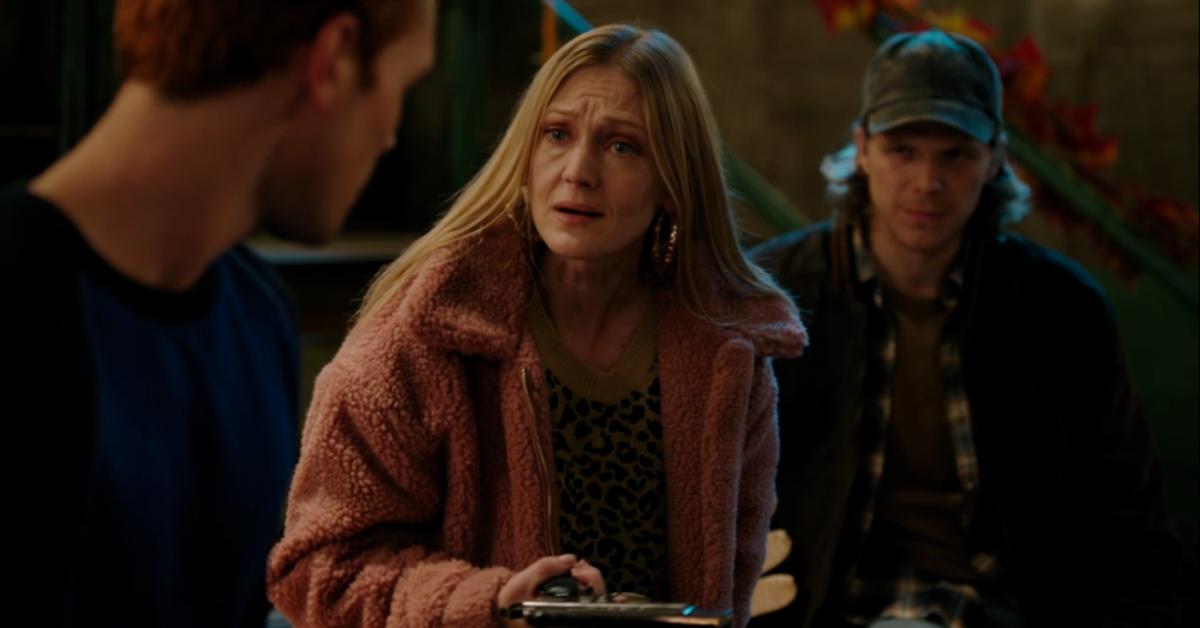 Article continues below advertisement
While Darla suspects that something sinister has happened to the Shady Man, she agrees to quietly leave town and return to Centerville if Alice and Betty fork over $10,000, to which they both agree. But the following morning, their plan goes awry when Jughead and The Serpents force Darla and her gang of goons to get lost.
Although they are able to diffuse the situation temporarily, it isn't long before Darla makes another appearance in Riverdale. But this time, she isn't traveling alone.
Article continues below advertisement
Who is Dodger Dickenson on 'Riverdale'? Meet Darla Dickenson's son.
Early in Season 4, Dodger Dickenson (Juan Riedinger) is introduced as Darla's son. Darla's history of extortion and Dodger's recent robbery proves that the apple doesn't fall too far from the tree. Since the beginning of the season, the tension between Dodger and Archie has been pretty high, and it finally boils over when Dodger finds himself in the hospital after being severely beaten. Fans assumed it was a hit ordered by Hiram Lodge.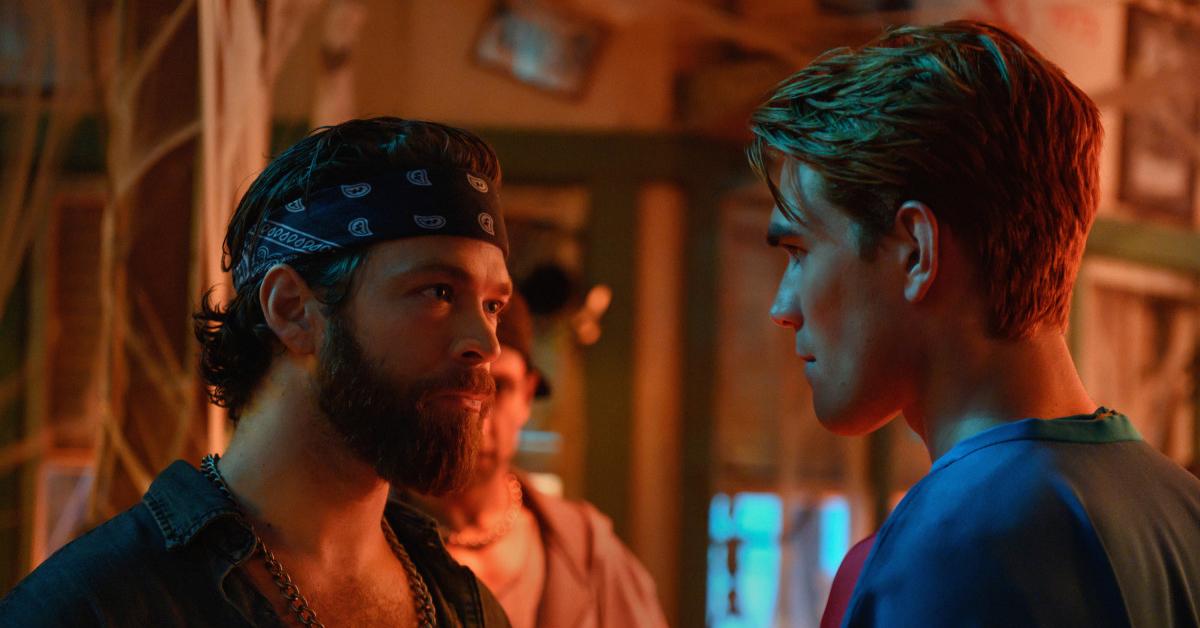 Article continues below advertisement
Darla and Dodger hold Archie responsible for his hospitalization and have been plotting their retaliation ever since. According to reports, the duo may finally get an opportunity for revenge in Season 5.
It's unclear whether Dodger's relationship with Archie and the gang will improve anytime soon, but fans on Reddit have theories about Dodger and Darla Dickenson's true motives behind moving to Riverdale.
One fan wrote, "What if Darla was Dodger's 'mom' to a young impressionable Dodger with the Shady Man? As in, the Shady Man was being the kind of hood mentor to a wayward kid Dodger, and Darla simply was 'mom' because she was involved with Shady Man? That would explain the obvious age discrepancy."
To see how Darla and Dodger's story unfolds, tune into new episodes of Riverdale Wednesdays at 8 p.m. EST on the CW.