The Best Día De Los Muertos Events Happening Across the U.S.
Celebrating the Halloween season and looking for a beautiful, spiritual adventure? Here's your guide to the best Día de los Muertos near me.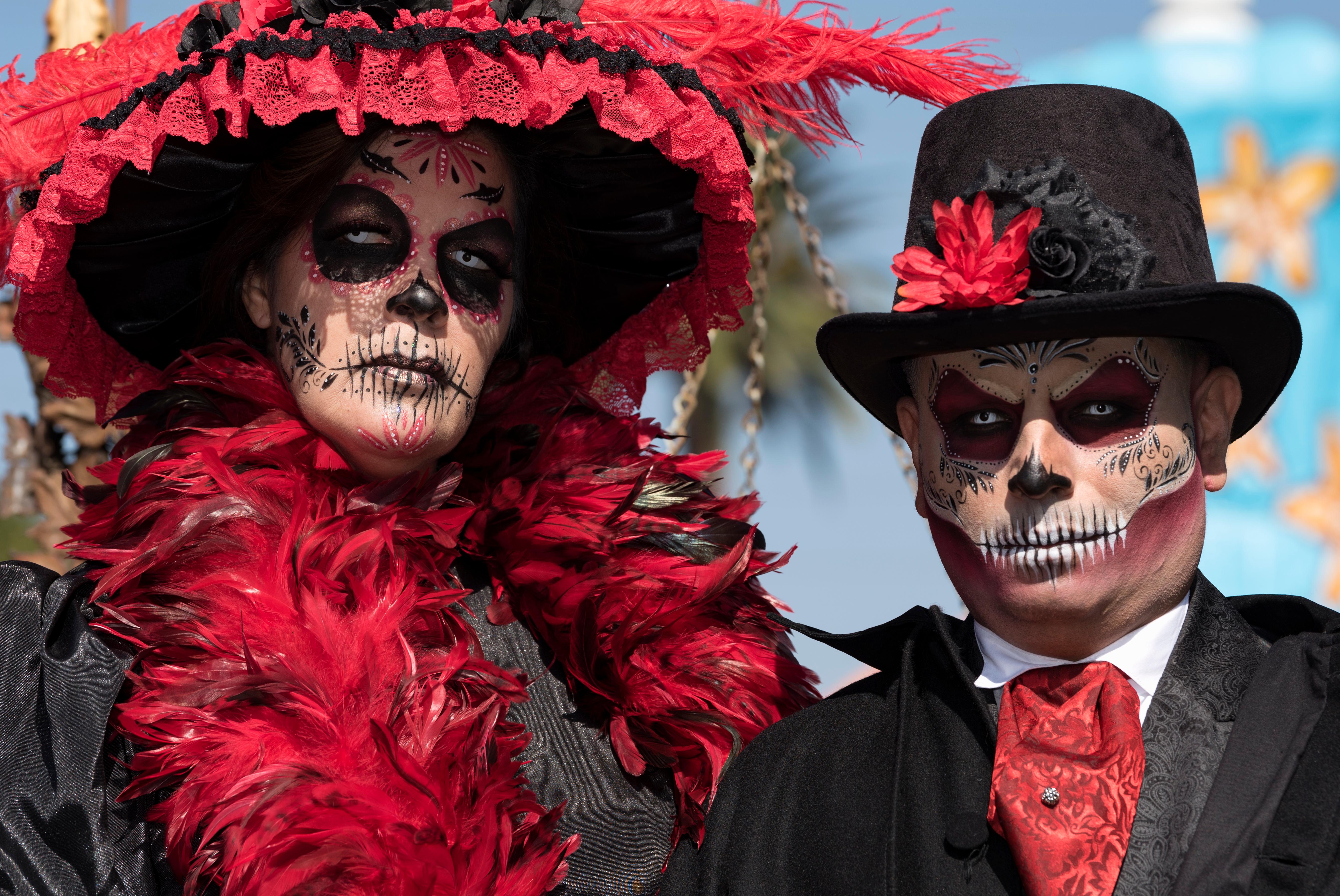 The Day of the Dead is upon us once again and it's time to celebrate the beauty and sweetness of life. Día de los Muertos is about honoring and remembering our loved ones, but it's also about expressing our love for life and the magic around us. If you're wondering, "Where can I find the best Día de los Muertos events near me?" then we've got you covered! Here's how to celebrate throughout the US.
Article continues below advertisement
1. New York City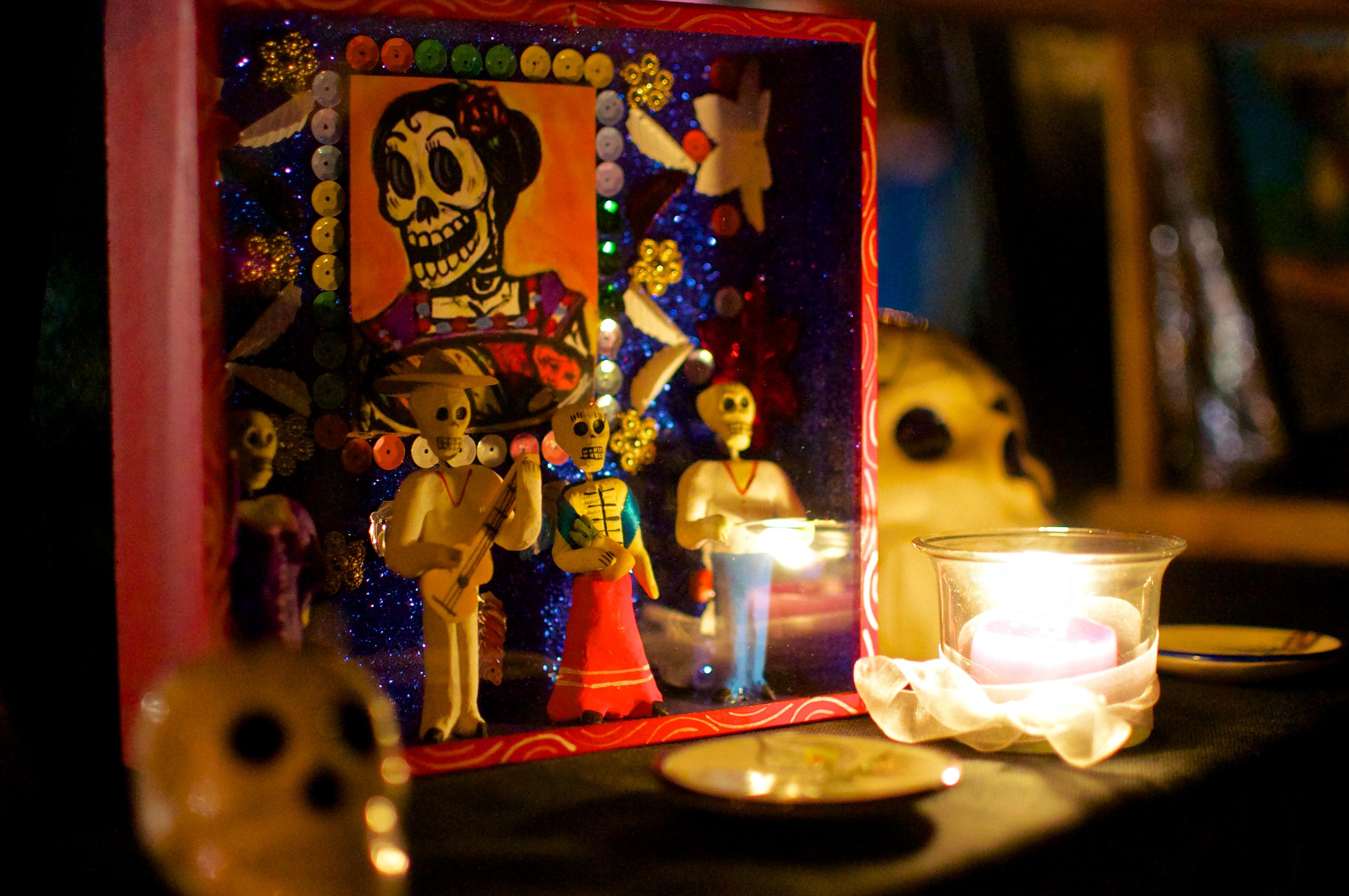 Mano a Mano: Mexican Culture Without Borders is hosting an all-day event at the American Museum of Natural History on November 2. Immerse yourself in the spirit of the holiday with traditional performances by Mexican folk musicians and dance troupes, artisan workshops, and a craft marketplace. Blending the museum's scientific history with the spirituality of the holiday, there will also be ofrendas dedicated to extinct animal species.
2. Los Angeles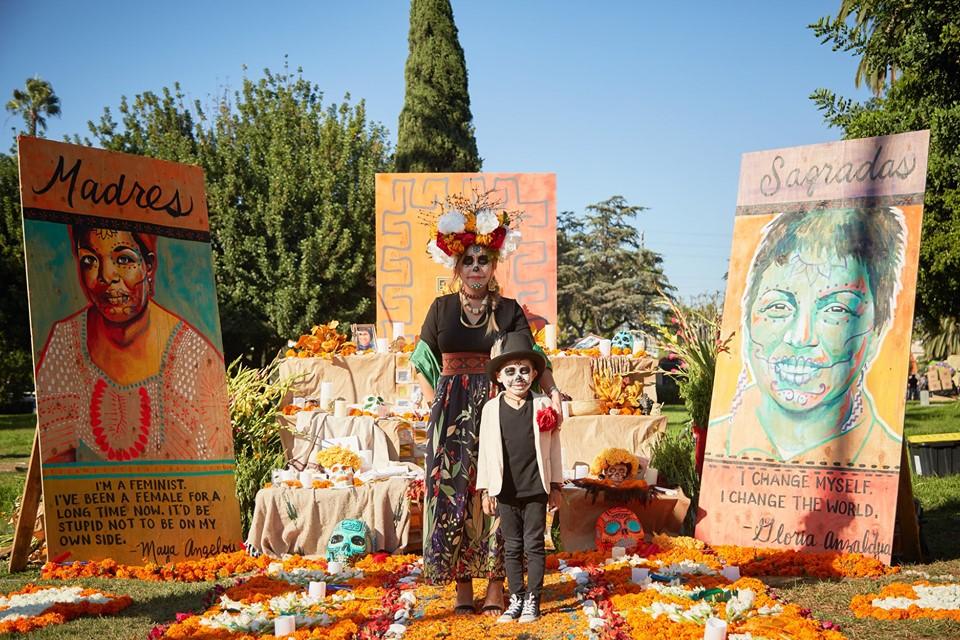 Celebrate 20 years of Día de los Muertos at the Hollywood Forever Cemetery on November 2. Each year, the cemetery's event takes on a new theme. This year's is the Monarch Butterfly and its winter home the Mexican state of Michoacán. Tickets are $25 for all adults, but free for children until 4 PM. In honor of the event's theme, $1 per each ticket will be donated to ECOLIFE to support the protection of the monarch butterfly biosphere reserve in Michoacán.
Article continues below advertisement
3. Chicago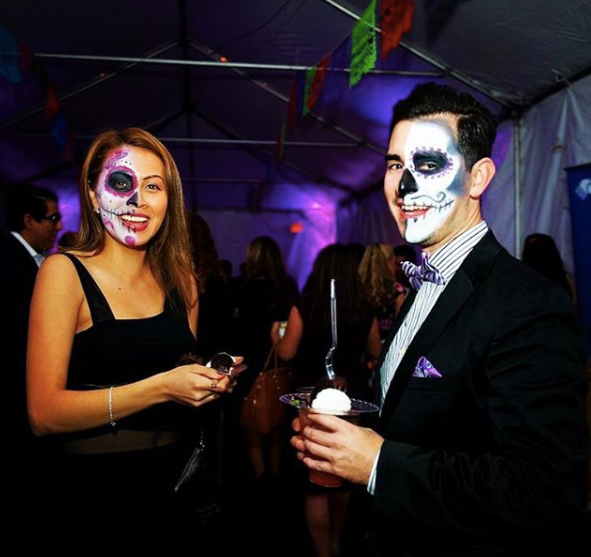 Love truly never dies. That's the theme behind the National Museum of Mexican Art's annual Día de los Muertos ball. Join them on the evening of November 2 to honor the spirits of the dead with live music, traditional treats and cocktails, all of which supports the museum.
Article continues below advertisement
4. Houston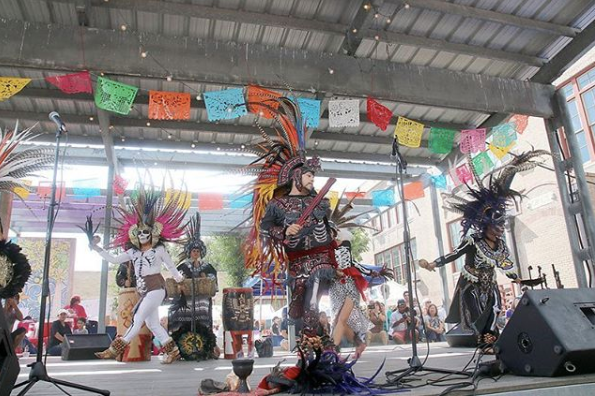 MECA Houston is hosting their yearly Día de los Muertos festival all weekend long. This family-focused festival is filled with booths full of traditional foods from the Americas, Latin American arts workshops, and three performance stages, all held at the Dow School in Houston.
Article continues below advertisement
5. Philadelphia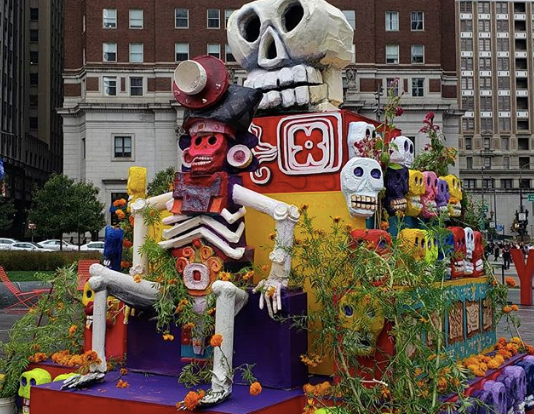 This is actually the first year that an official Día de los Muertos celebration is happening in Philadelphia. The festival is happening at Love Park and features a beautiful, unique alter made by local artist Cesar Viveros at its center. The park will be alive with movies and music playing throughout Friday and Saturday, as well as having tables filled with traditional food and drinks.
If you do miss the festival, keep in mind you can still visit the altar until November 10.
Article continues below advertisement
6. Boston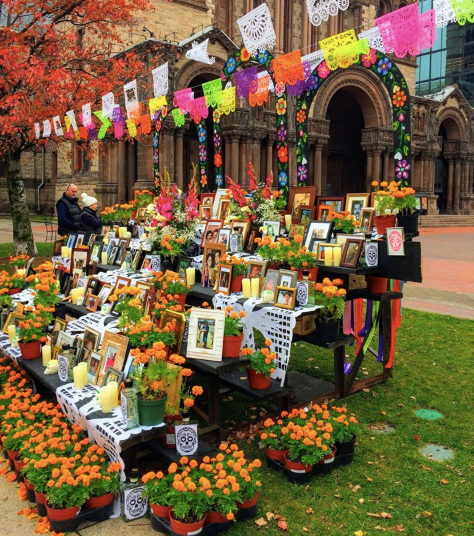 The City of Boston is also putting on their own Día de los Muertos celebration that's unique to the Boston people. The city asked its citizens to send in pictures of their lost love ones to fill their ofrenda. The altar will be in Copley Square and will contain 1,000 pots of marigolds. This event is a bit quieter than other celebrations but it's truly a celebration of the families of the Boston people.
Article continues below advertisement
7. Seattle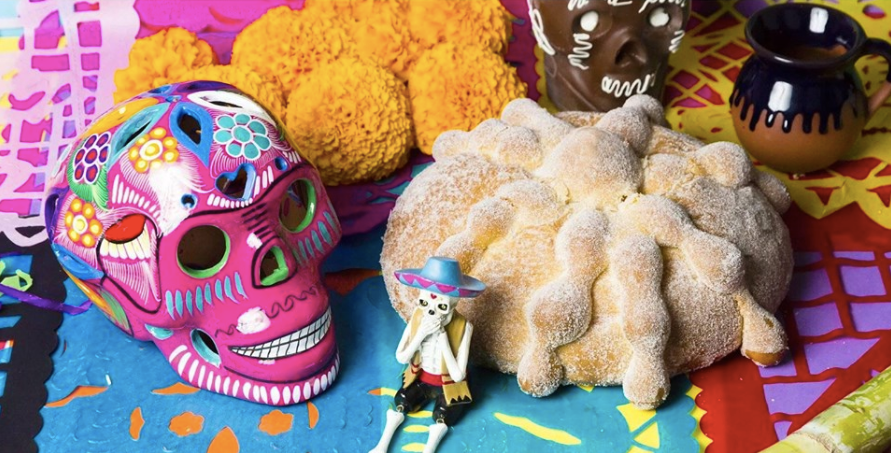 All weekend long, Seattle residents can celebrate their loved ones with traditional Mexican music, art, and food. You can even take workshops to learn how to make your own Día de los Muertos crafts, like painting sugar skulls or making paper flowers for your ofrenda. This colorful festival is free and fun for the whole family.
Article continues below advertisement
8. Denver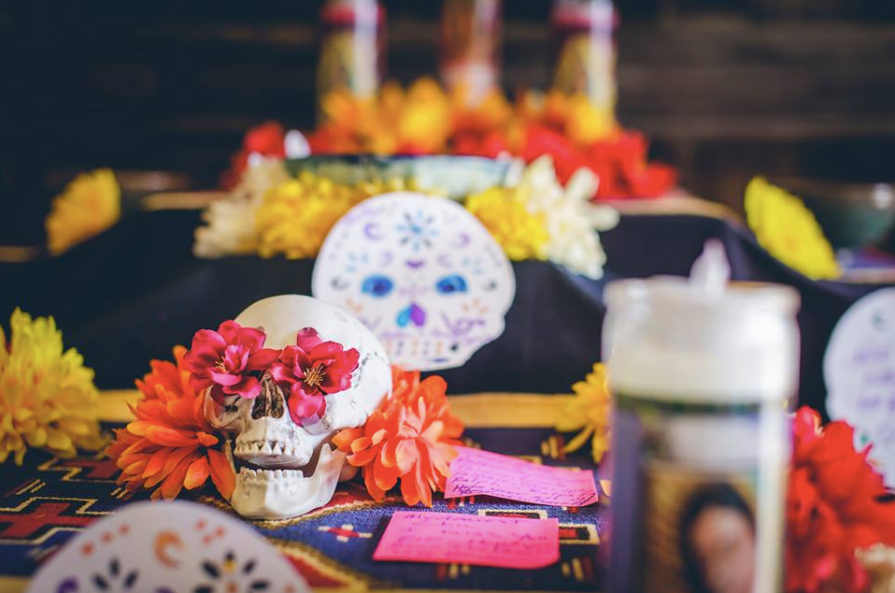 Head to Breckenridge for a Día de los Muertos Festival that puts art and dance at the center. Filled with Aztec dance, Mariachi bands, and art exhibits and discussions, this celebration lasts throughout Saturday and Sunday and guarantees that you'll be on your feet all weekend long.
Article continues below advertisement
9. Las Vegas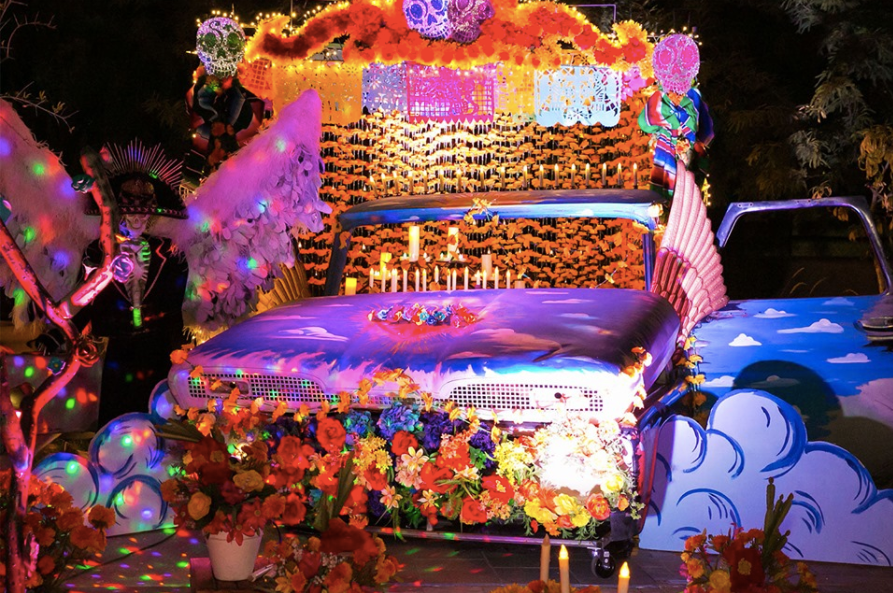 In true Vegas fashion, their Día de los Muertos party doesn't want to stop. This family-friendly festival goes from Friday night to Sunday night and features live theater, live music, art exhibits and sugar skull decorating. The highlight of the celebration are the ofrendas created by local community groups and artists, designed to honor lost members of the community.
Article continues below advertisement
10. San Francisco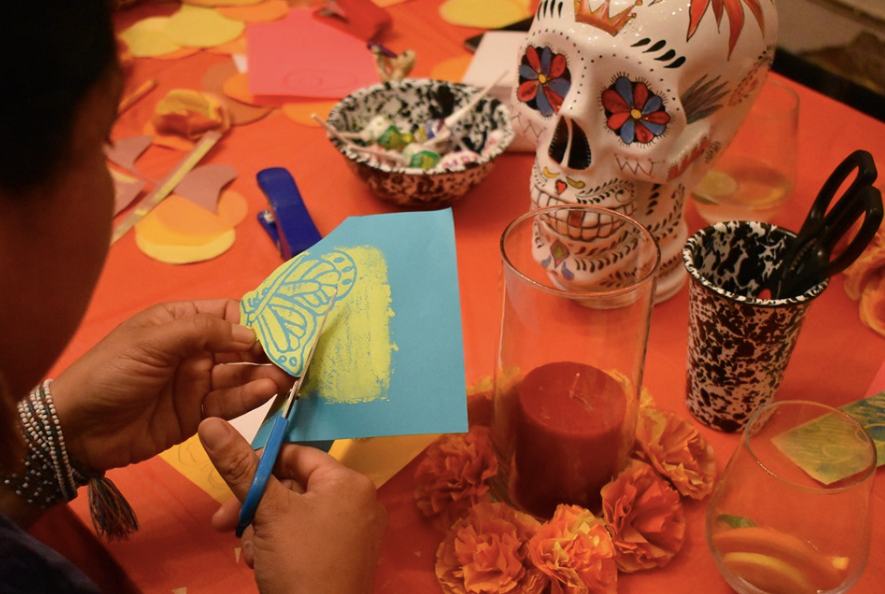 San Francisco is home to the Festival of Altars, located in the Mission District. As the name implies, the focus of this festival is about the ofrendas. San Franciscans are encouraged to come out and build their own ofrendas honoring their lost loved ones. The celebration is on November 2 and runs from 11 AM to 4 PM, but at 7 PM a candlelight processional takes to the streets through the altars.
Article continues below advertisement
11. San Diego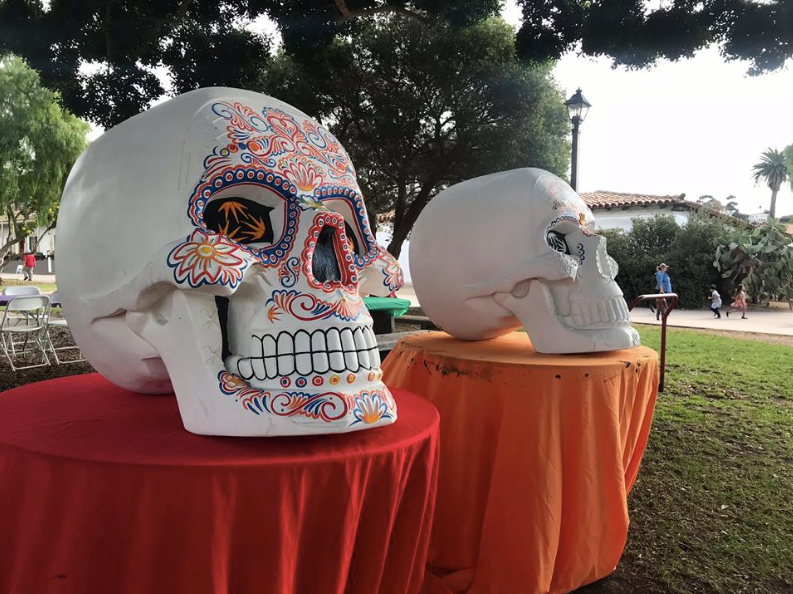 Old Town State Historic Park is home to one of the biggest Día de los Muertos festivals in the U.S. Any entertainment you can think of will be there all weekend long: live theater, Aztec dance troops, stilt walkers, puppet shows, and bands playing all different kinds of live music. Ofrendas designed by local companies and community groups will be located throughout the park.
Article continues below advertisement
12. Fort Lauderdale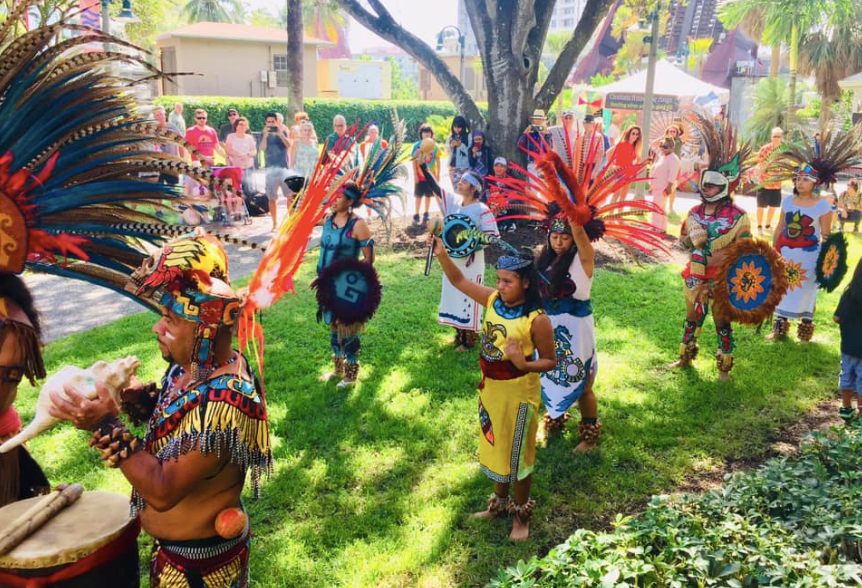 The Florida Day of the Dead Festival is basically a huge music festival in honor of the holiday. From 2 PM to 4 AM on November 2, guests will have 8 stages to watch, filled with dance, song, and theater. Even if you were to stay all the way until the end, this celebration is filled with enough performances that it's impossible to see all the beauty there is to see.