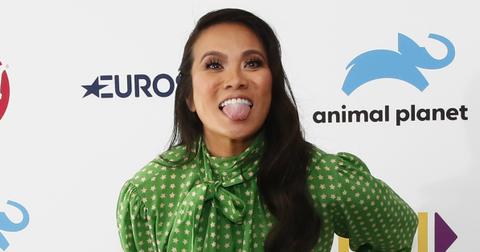 Dr. Pimple Popper Working Her Magic on a "Unicorn Horn" Is Not for the Faint of Heart
By Rebecca Macatee

Updated
Dr. Sandra Lee, better known as the one and only Dr. Pimple Popper, has built an entire brand bursting zits and extracting all kinds of things from people's skin. What this board-certified dermatologist does is not pretty, but her latest Instagram video might be the most graphic one we've ever seen.
In this NSFL clip, Dr. Pimple Popper pops a ""unicorn" horn cyst on a man's forehead. Consider yourself warned: this not-so-magical popping video may cause you to lose your lunch.
So why is it called a unicorn horn cyst? Dr. Pimple Popper just likes the name.
Dr. Pimple Popper uses the non-medical term of "unicorn horn" to describe supersized forehead cysts. She has the proper training and tools to safely extract these cysts, but do not try this at home! Dr. Pimple Popper makes it look easy (and maybe even a little fun), but this mini-surgery should be left to the professionals.
Why does Dr. Pimple Popper pop cysts like these?
People from around the world come to Dr. Pimple Popper's office in California hoping she can help with all sorts of growths, cysts, and skin conditions. She started posting videos that showed her helping patients to YouTube in 2010.
In 2015, Dr. Pimple Popper began more frequently posting popping videos to Instagram. These started to go viral, and by 2017, Dr. Pimple Popper became its own series on TLC.
Why are people obsessed with Dr. Pimple Popper's popping videos?
Her fans are called "popaholics," and they can't get enough! Dr. Pimple Popper explained the popularity of her videos, telling Self, "What it all comes down to is it makes people happy!"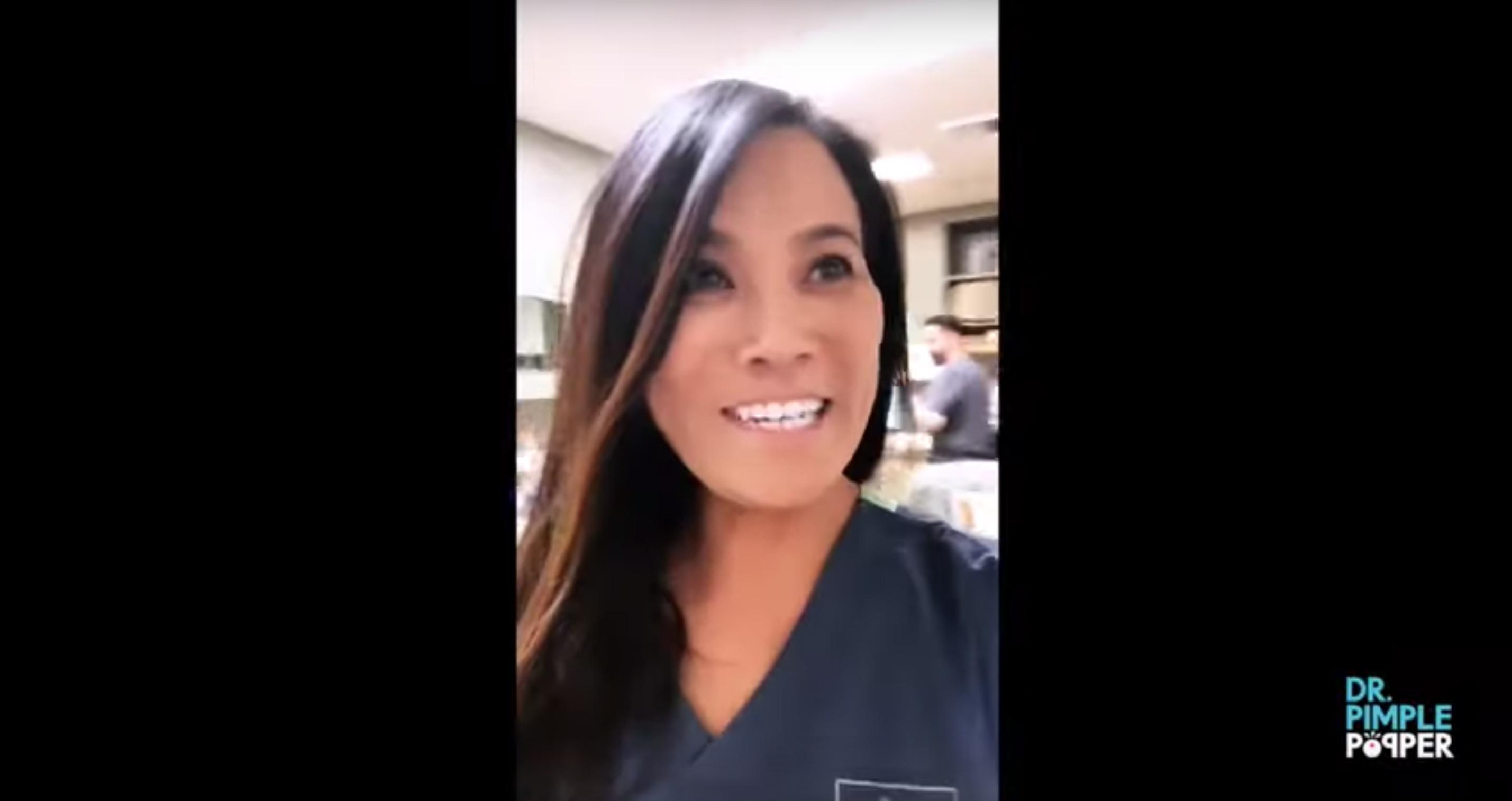 "Some people feel like it's a cleansing thing, like you're getting rid of something that shouldn't be there," she added. "To some people, it's like a roller coaster or watching a scary movie — there's a rush of endorphins that you get watching something like this, and then watching it get resolved and being happy in the end — it makes you feel really good."
Does Dr. Pimple Popper really have a pimple popping empire?
Pretty much! In addition to her TLC show, Dr. Pimple Popper stars in This Is Zit, an online series available on TLC's website and Facebook.
In 2017, she launched her own line of skin care products, SLMD Skincare Products.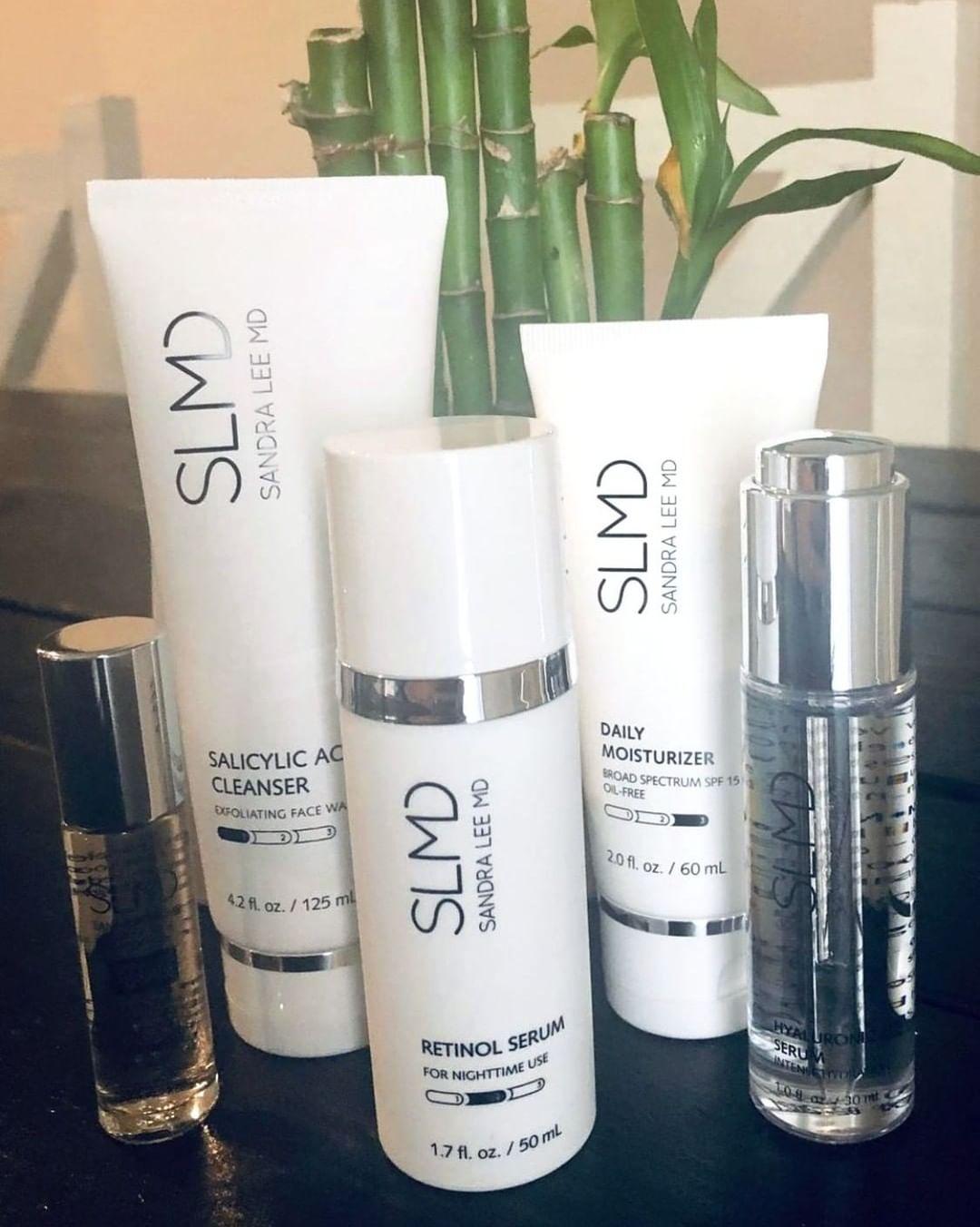 So what is Dr. Pimple Popper's net worth?
Popping pimples pays the big bucks! According to Celebrity Net Worth Reporter, Dr. Pimple Popper has an estimated net worth of around $12 million.
Does anything gross out Dr. Pimple Popper?!
Not much. In a 2019 interview with GQ, Dr. Pimple Popper said she "can eat egg salad right after a procedure."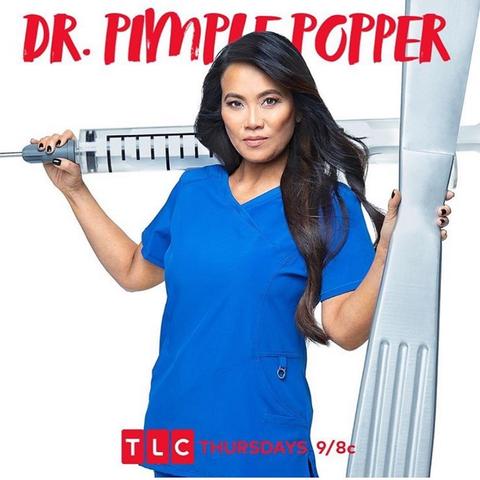 That's not to say nothing makes her squirm. "Toe jam is my kryptonite," she told GQ. "Like, I don't like long toenails and stuff like that. But in dermatology there's a lot of fascinating skin conditions. We learn so many things, like about jellyfish and the way that they create rashes on our body, to like bot flies that lay their eggs under our skin, to Loa Loa, this mosquito that transfers this parasite that you see in your eyeball."
Here's where you can find more from Dr. Pimple Popper!
You can catch new episodes of Dr. Pimple Popper Thursdays at 9 p.m. on TLC. Follow the show on Instagram @drpimplepopper and Dr. Sandra Lee's personal account @drsandralee.