Ellen's 'Heads Up!' Game Is Coming to Messenger With a Ton of Other Features
The Ellen Show and Warner Bros. Entertainment's 'Heads Up!' game is coming to Messenger — here's how to play the game on Facebook and IG.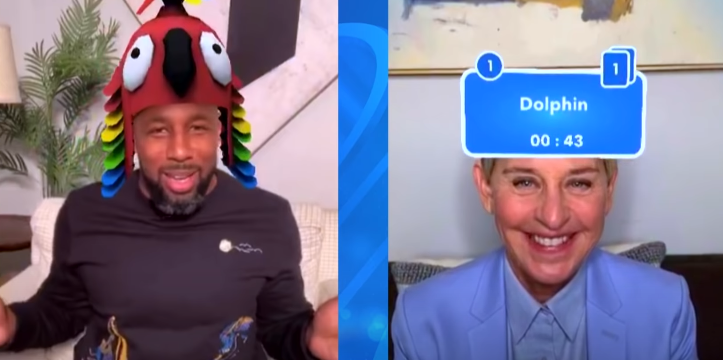 While video calling on smartphones has existed as far back as 1999, it's hard to argue that Apple's FaceTime application for the iPhone is when folks really started using the feature. It didn't take long for a slew of other applications to add video calling functionality in a bid to draw in more users.
And developers are always looking to implement new and exciting ways to jazz up video call conversations, like The Ellen Show adding Heads Up! game functionality to Messenger.
Article continues below advertisement
That's right Ellen Degeneres' 'Heads Up!' is coming to Messenger!
Messenger reportedly has 1.3 billion users worldwide and it's easy to see why: thanks to the full-featured and "lite" versions of the application, folks are able to chat, send voice notes, videos/pictures, and make voice and video calls even with less-than-blazing fast internet connections.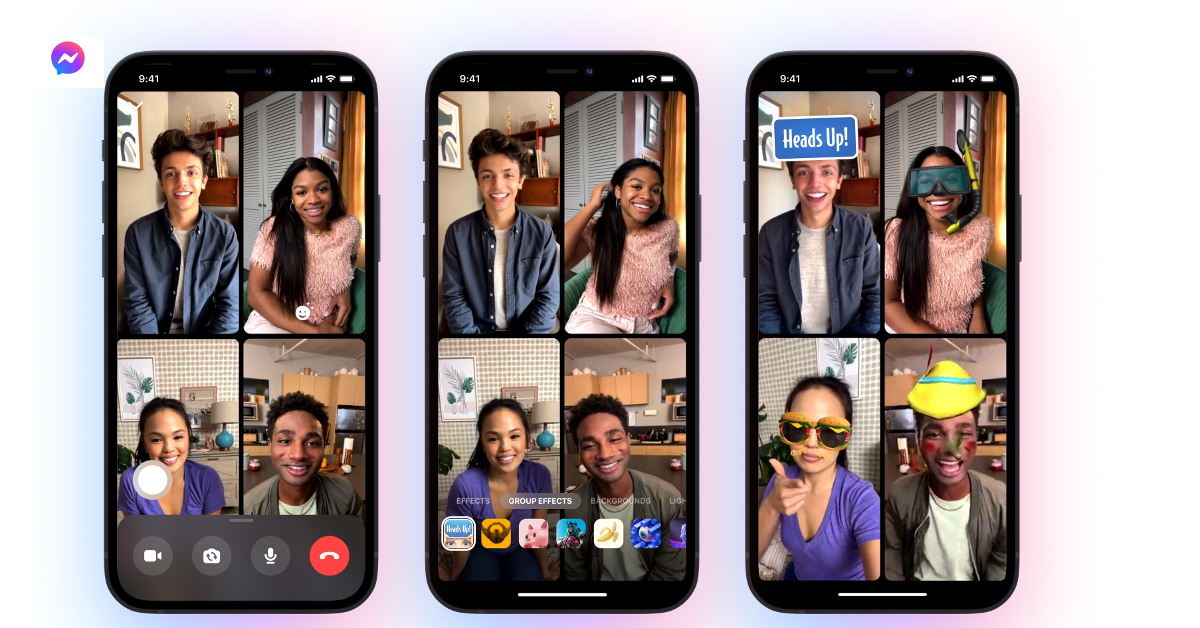 Article continues below advertisement
Plus, with third-party messaging applications like Messenger, it doesn't matter if you're rocking an Android or iOS device: you'll still have the same consistent messaging experience regardless of the platform you're using it on.
Like being able to play Heads Up! with folks you're video calling on the app.
Basically, the Messenger application has turned its Heads Up! game into a full-fledged video-calling/game experience. Think of them as super-advanced filters/effects with a more practical entertainment application and the end result is not only seamless, but it'll have you wondering just why in the heck this hasn't been done before.
Check out Ellen demonstrating it on her show:
Article continues below advertisement
It's no wonder more and more companies are heavily investing in more intriguing video calling experiences for users these days: with new COVID-19 strains and pandemic responses moving more and more of our interactions into the virtual sphere, having reliable video calling solutions in the palm of our hands is a godsend.
Article continues below advertisement
The 'Heads Up!' game is apart of Messenger's "Group Effects" feature.
The newest Messenger update boasts "70+ Group Effects" which includes a ton of cool games and neat filters based off the Heads Up! series, along with a slew of other nifty features.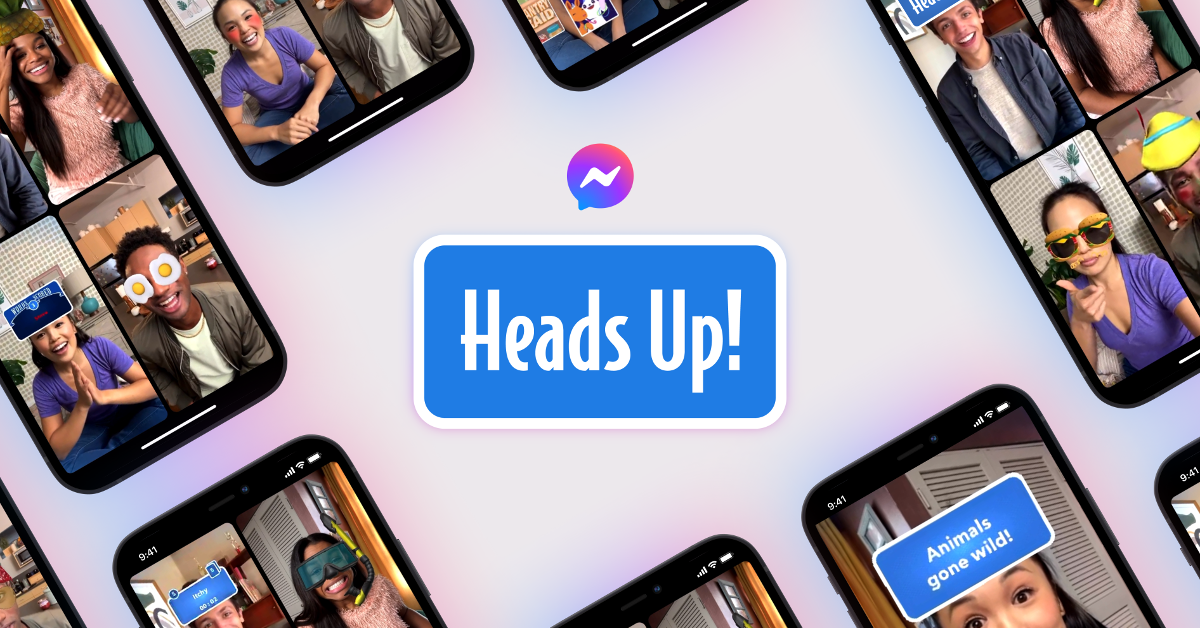 Article continues below advertisement
If you haven't seen what Group Effects has to offer and you want to try it out for yourself make sure you've got the latest update of Messenger loaded on your phone. Then "head to your Messenger app, start a video call or create a room, tap the smiley face to open the effects tray and select Group Effects." That's it.
What's interesting about "Group Effects" is that it adds a collaborative effort to the video creator experience: "Until now, many AR effects have been a solo experience or augmented a photo or video for Stories or Reels. With Group Effects, creators like Ross Wakefield who designed the "Blow the Dandelion" effect have a new canvas for creativity: video calling with multiple people and screens. Most importantly, the work of these creators will deepen connections between you and your friends, in real-time."
Article continues below advertisement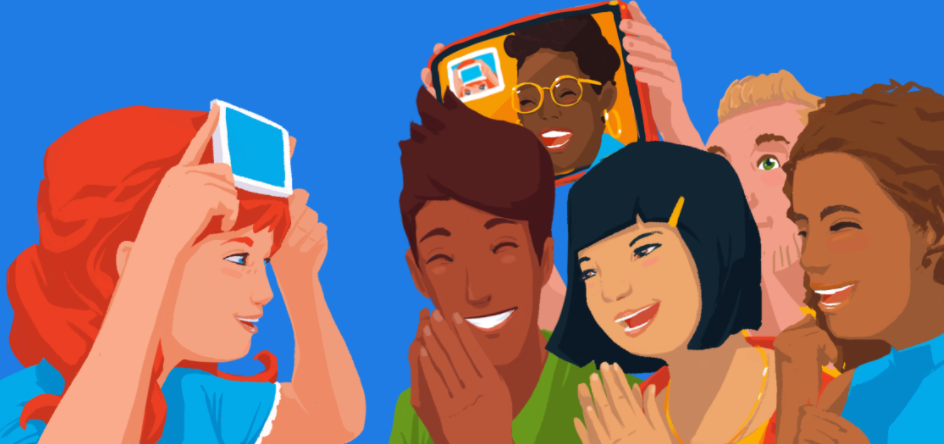 It's not difficult to imagine that Facebook/Instagram may link Group Effects so different Reels content creators will be able to more easily create joint video ventures. Which may just give folks an incentive to use Reels as their default video sharing platform over TikTok.
But even if that's not the case then users can still enjoy a rousing game of Heads Up! with whoever's on the other side of their cell phone screen. Are you excited to try it out?