Falynn Guobadia Recalls Her Traumatic Experience as a Model Dealing With Michael Costello
Falynn Guobadia's traumatic experience with Michael Costello has come to light. The reality star claims that she got treated terribly as a model.
When it rains, it pours.
Over the last couple of days, social media has been set ablaze with celebrities speaking their piece about experiencing bullying from model Chrissy Teigen. And as we all know, where there is smoke, there is usually fire.
Article continues below advertisement
As many celebrities decided to come forward, fashion designer Michael Costello also made it a point to share what he experienced in the past with Chrissy Teigen. And while many people offered him support and kind words, things quickly changed.
Reality star and model Falynn Guobadia took to Instagram to share that Michael treated her unkindly in the past and labeled it a traumatic experience. Read on to get the 4-1-1.
Article continues below advertisement
Falynn Guobadia claims that Michael treated her poorly during a casting for LA Fashion Week.
In case you didn't know, the modeling world can be very cutthroat. Many models have long shared their experiences of mistreatment in the industry. And by the looks of it, Falynn Guobadia has also experienced some unfortunate times.
Article continues below advertisement
Michael was recently called out by singer Leona Lewis for mistreatment, and Falynn cosigned and shared her experience as well.
In Instagram stories, Falynn detailed that she went to audition for the designer's LA Fashion Week show. Michael was in attendance and complimented Falynn on her walk and her beauty. She was even sent an email that detailed what items she needed to purchase, but things quickly went left.
Article continues below advertisement
When she arrived the next day to practice, Michael and his sister pretty much gave her the cold shoulder. And the designer dismissed her in front of all the models and his team, claiming that she was no longer needed. That is when Falynn decided not to audition to model again.
"Because of this traumatic experience, unfortunately, it was the end of my pursuit as a runway model," Falynn wrote on Instagram stories.
Naturally, fans called out Michael for his hypocritical behavior. Many social media users also shared that they believe Falynn's story — especially since she's so unproblematic.
Article continues below advertisement
Article continues below advertisement
Michael released a statement thanking his supporters and wrote that he will not address "false statements."
Since it appears that Michael's credibility is shot, most people would think that the designer would simply keep quiet and allow this scandal to blow over. But, Michael decided to make a final statement about all of the drama.
In a lengthy Instagram post, Michael shared that he is thankful for close friends and loved ones who have supported him openly, but he doesn't want them to do so.
Article continues below advertisement
"Thank you so much for those of you who have wished me love, peace, and positivity," he wrote. "I've seen a few of my loved ones defend my character on social media, but I want to let you know that while I appreciate your efforts, you don't have to continue doing so."
Michael then shared that he is not going to respond to clout chasers or any false accusations.
Article continues below advertisement
"I am not going to address any more issues in regards to false statements proven to be false, false stories from those who aspire to clout chase, and false allegations made by those close to my bullies in an attempt to smear my name."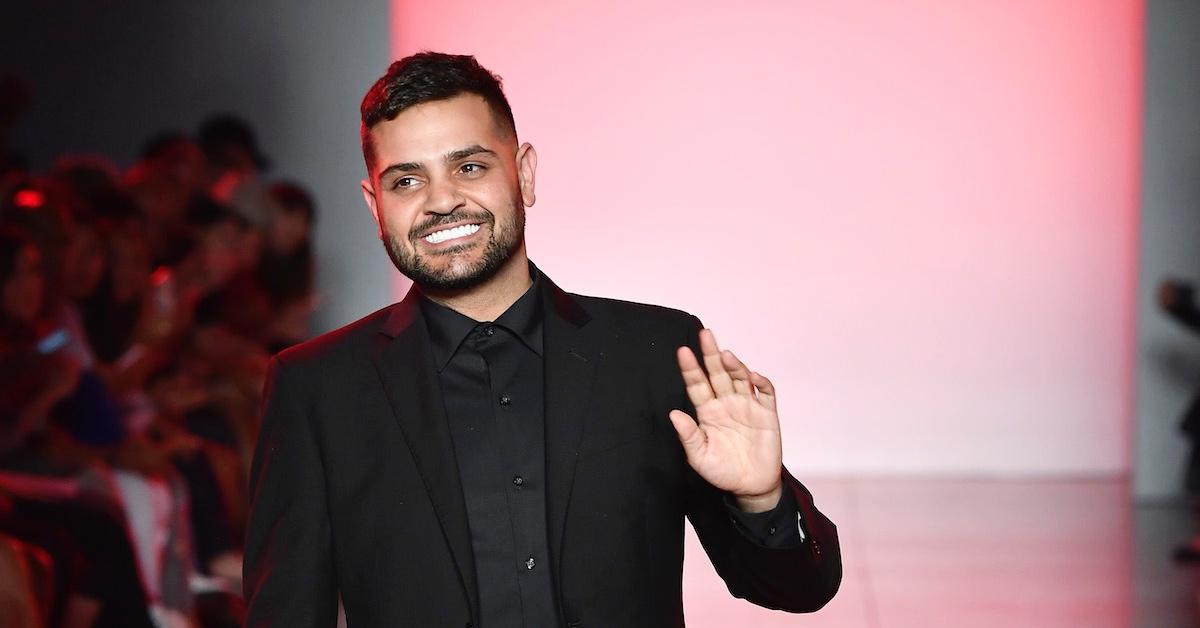 Article continues below advertisement
Social media users took his statement to mean that Michael is implying that Falynn is lying about her account. However, it looks like the damage is already done.
There is no telling if Michael will be able to bounce back from this, but this situation serves as a lesson to all. It's never wise to speak out about others when you too have done similar or even worse things to other people.