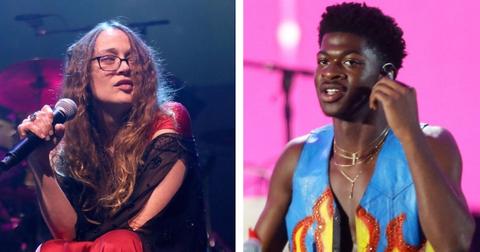 Here's a Detailed Summary of What's Going Down Between Fiona Apple and Lil Nas X
By Lizzy Rosenberg
In the realm of pop culture, there are very few things I love more in life than witnessing a good old-fashioned celebrity feud from the comfort of my couch. Cardi B versus Nicki Minaj, Britney versus Christina, and Kanye versus T. Swift are just a few of my legendary favorites that went totally viral.
But two celebs you probably never would have imagined having a tiff are Fiona Apple and Lil Nas X. And if you aren't filled in on what happened, let me spill the tea.
Let's start off by introducing both parties in this newfound celebrity feud. First we have Fiona Apple, a singer-songwriter from New York City. She is kween of millennial teenage sadness.
Fiona shreds on the piano, and sings heart-wrenching hits like "Paper Bag," "Criminal," and "Every Single Night."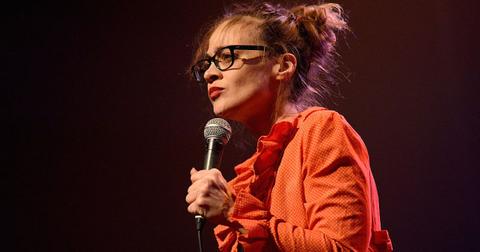 Then, we have Lil Nas X, an extremely talented 20-year-old rapper, singer, and songwriter from Atlanta, Georgia.
After going viral on TikTok, collaborating with Billy Ray Cyrus, and topping charts with his country-trap hit "Old Town Road," Lil Nas X released two EPs: one called "Nasarati" and the other titled "7."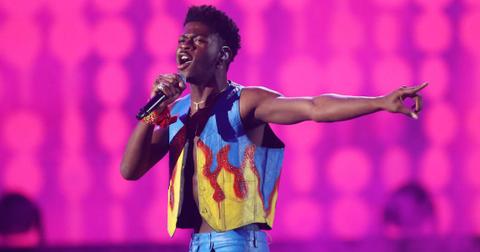 So... how do Fiona and Lil Nas X know each other?
While it seems as though the two have not yet met in person, Fiona and Lil Nas X are all too familiar with each other's work.
In a video reposted to Instagram on Sept. 26, Fiona calls out Lil Nas X for sampling her 2012 track "Every Single Night" in his 2018 hit song, titled "Kim Jong."
Looking directly at the camera, Fiona said:
"... Lil Nas X! You're probably really great, but you used my song "Every Single Night," too, in a song called "Kim Jong Un," I think, and... Hey. Where's my money? You cute little guy? Where's my money?"
Check out what she had to say in the clip, below.
Now Lil Nas X is taking a break from music.
On Friday, Sept. 27, the "Panini" rapper took to Twitter to announce the fact that he is canceling two of his upcoming shows, and also taking a break from music altogether.
The tweet reads: "It's been a wild last 7 months and i'm ready to take a little time off. Sorry to everyone attending twitchcon or the sandbox music festival, i will not be there. i love u guys and will make it up to you some way."
Sad!
Lil Nas X decided to take this seemingly impromptu break just days after Fiona called him out, which has fans wondering, "is he taking a break because of this feud with Fiona?" Not much is known regarding this matter, but it seems somewhat plausible.
Hopefully the two can reconcile, and also pay each other accordingly.
Also, we will miss your music, Lil Nas X. But please, take all the time you need.