The "Fish Be Like" TikTok Trend Might Be Our Favorite One Ever
New TikTok trend alert! Users are making "fish be like" videos to show the secret lives of fish, and we honestly can't get enough of them.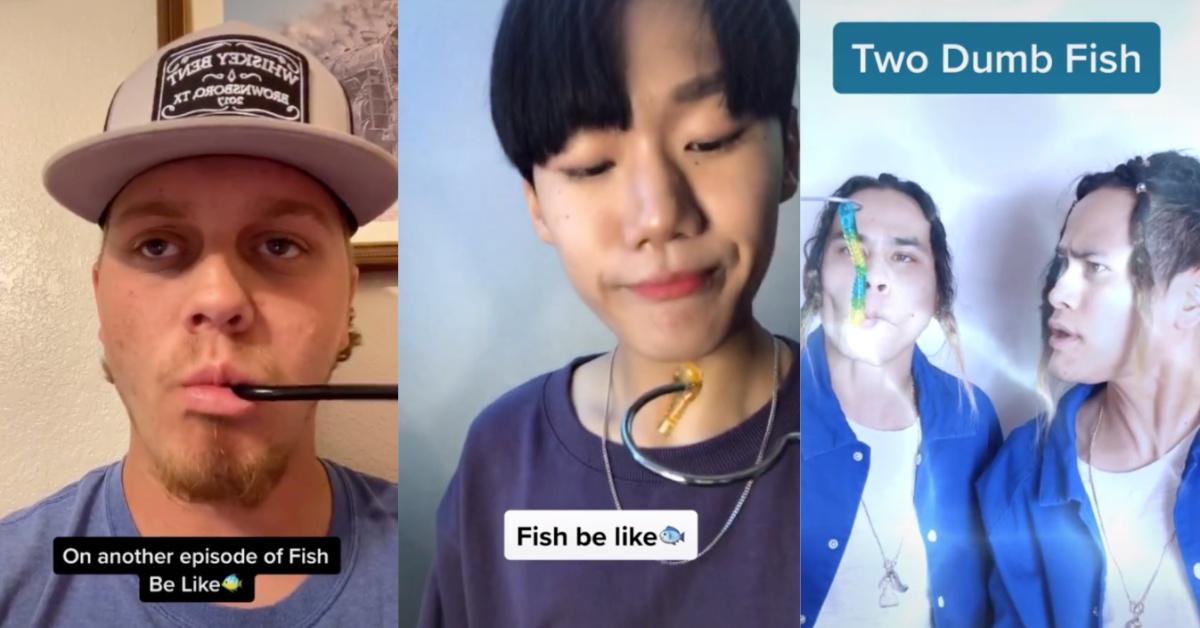 OK, we'll admit it. There was a time when we thought we were better than TikTok. At some point, you have to stop trying to keep up with everything the kids are doing. Every person eventually meets their social media match — the site or app that they're just too "evolved" to take part in. For many of us, it was TikTok. But here's the thing. We were wrong. TikTok is a delight.
Article continues below advertisement
If you're looking for proof of that fact, you need look no further than the many "fish be like" videos that have been uploaded to the video-sharing app. They are evidence not only of TikTok's greatness but also of the genius of everyday people. Here's what we know (and love!) about those "fish be like" TikTok videos you keep seeing on your feed.
Article continues below advertisement
The "fish be like" TikTok videos are actually pretty hilarious.
We never thought we'd find ourselves empathizing with fish, but then we saw our first "fish be like" video and never looked back. There are two main elements of every "fish be like" TikTok video. First, you need a clothes hanger. One with a metal hooked part is ideal, but as you'll soon see, any hanger will do. The hanger is the fish hook, so naturally, you'll also need some bait.
Secondly, you need some gummy worms. Again, there is some wiggle room here — not every "fish be like" video features gummy worms, but a lot of the popular ones do. Once you have your "hook" and your "bait," you're good to go. Just start acting like a fish in the water!
Article continues below advertisement
In some cases, there are multiple "fish" featured in the video. They talk to one another about the delicious treat suddenly floating in front of them. In others, the drama unfolds with no dialogue. Most of them end with one or more "fish" being pulled off-camera. Some TikTok users make use of special filters to appear as though they're underwater. Others eschew the technological trickery and just suck on a plastic hanger. Look, there's a wide range of "fish be like" videos, but we love them all.
Article continues below advertisement
And we're not the only ones. Videos with the #fishbelike tag have a total of more than 93 million views. If you were traveling toward the Sun and watching "fish be like" TikTok videos along the way (yes, it's an odd hypothetical situation — just go with it), you could watch one video per mile and still have more videos to watch by the time you got there. And you know what? You'd be delighted for the entire trip.
Article continues below advertisement
There's just something so pure about these videos. You don't have to have fancy camera equipment, mad editing skills, or impressive dance moves. You just have to make a fishy face and pretend to chomp on a hook. That's it. It's lovely. We're not always huge fans of the trends that take over TikTok, but this one? This one that features people pretending to be fish? We're all for it. You might even say we're hooked.