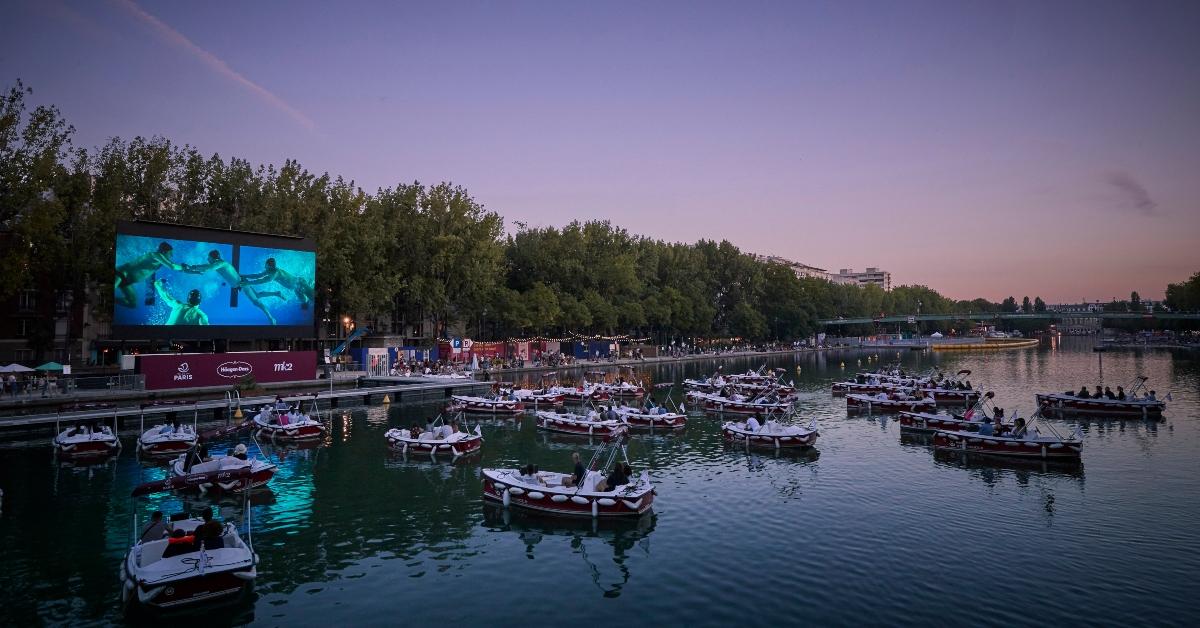 Some States Are Getting Floating Cinemas With Socially Distanced Boats for Movie-Watching
With social distancing in place, alternative movie-watching experiences, like drive-ins and new floating cinemas, are taking the place of traditional movie theaters.
The COVID-19 pandemic isn't going away any time soon, so it seems that we'll have to practice social distancing for the foreseeable future. Because these measures are still in place, and we won't be entering a traditional movie theater probably until at least 2021, people are finding creative ways to show movies to large audiences.
Article continues below advertisement
Old-school drive-in theaters are experiencing a resurgence in popularity because it's easy for everyone to remain safe and distanced in their cars while still enjoying a movie. And now, some cities, like Orlando, are opening "floating cinemas" with socially-distanced boats for a totally unique movie-watching experience.
Article continues below advertisement
According to WESH 2, the theater will open in Orlando in September, and it will be made up of 12 to 24 mini boats that hold up to eight people each. Your party, no matter how big, has to purchase the whole boat to ensure that everyone on the boat is in the same, safe "pod."
If you like the idea of sitting on the water to watch a movie, this is the end-of-summer activity you've been dreaming of. The company that's organizing this floating theater, Beyond Cinema, said that the movies they'll show will be a mix of "golden oldies and new releases," but you'll have to wait until tickets go on sale to see what the exact titles will be.
Article continues below advertisement
Perhaps the greatest thing about this is that there will be free popcorn for all attendees, plus other movie snacks and drinks available for purchase. Sounds kind of like the ideal movie watching experience...provided you don't get seasick.
Beyond Cinema is bringing its floating cinemas to a bunch of cities. In September, they'll also be in Pittsburgh with a five-day run. According to CTV News, they'll also be heading to St. Louis, Houston, Chicago, Miami, New York, Austin, Cleveland, Philadelphia, Columbus, Cincinnati, and several cities in Canada as well.
Article continues below advertisement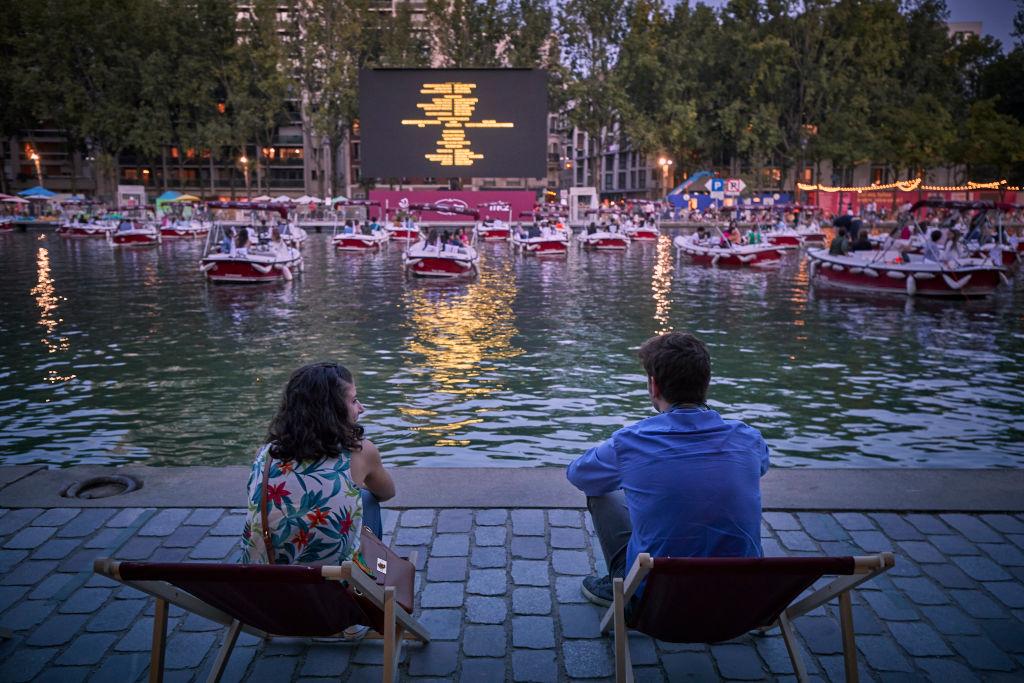 Floating cinemas have already opened up and found success in Paris (pictured above). It truly looks like a fun, peaceful, and responsible socially distant activity! Although, I have one major question: Where does one go to the bathroom if you have to in the middle of the movie?
Article continues below advertisement
If that conundrum isn't something that bothers you, great! But if boats aren't your speed, there are plenty of drive-in theaters and other activities that are safe and COVID-approved.
In addition to drive-in movies, some venues have started to host drive-in concerts, where you can listen to your favorite artists perform live from the comfort of your own vehicle. A museum in Toronto has even created the world's first immersive drive-in art museum experience called Gogh By Car.
Article continues below advertisement
You can experience all the wonder and color of Van Gogh's legendary art from, well, your van. According to blooloop, "The venue can accommodate 14 vehicles per time slot." You park your car and turn it off, and then you can enjoy the 35-minute immersive show from inside your vehicle.
Article continues below advertisement
As we come to term with the facts that a COVID-19 vaccine is fairly far off and that we'll be social distancing for a while, many creators and entertainers are figuring out new and exciting ways to stay safe while still providing entertainment and cultural experiences.
Whether you head out to a floating cinema, a drive-in movie theater or concert, or some other activity in the age of COVID-19, stay safe, wear a mask, and have fun.