Don't Worry, 'Ghost Hunters' Fans — Season 2 Is Definitely Coming in Early 2020
Before the Season 1 finale even aired, 'Ghost Hunters' fans have been asking for a second season, but will A&E greenlight it? Find out here.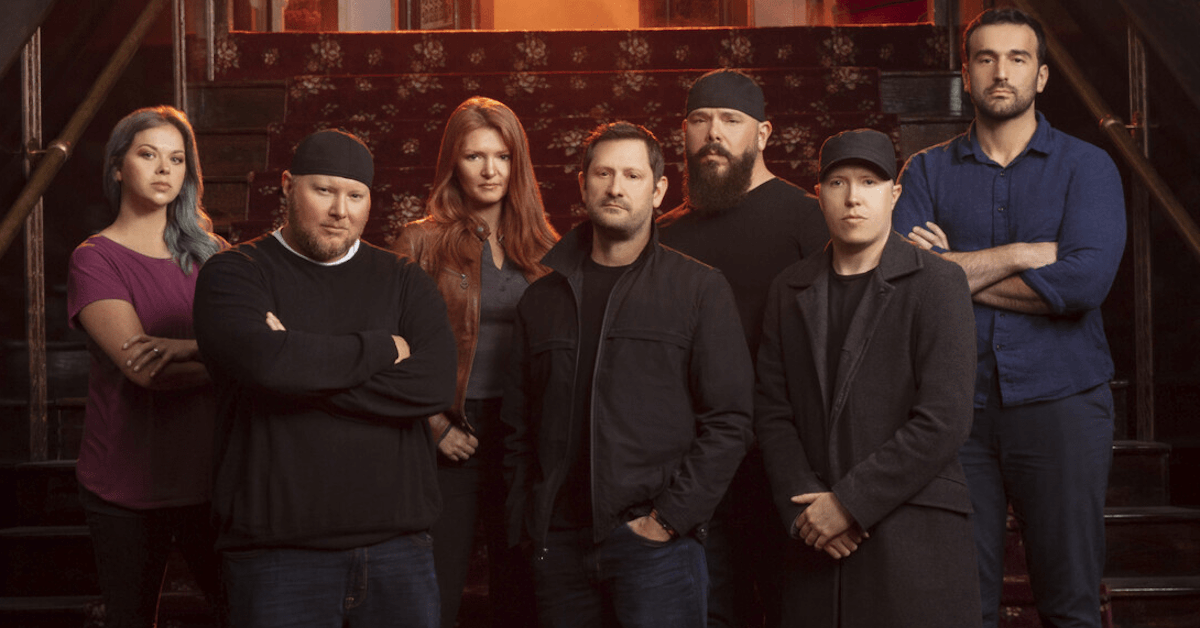 First: the thoughts, opinions, and commentary presented in this article are solely my own and do not reflect the Ghost Hunters team, Pilgrim Studios, or A&E.
Article continues below advertisement
The Ghost Hunters Season 1 finale at Worley Hospital was absolutely insane — with the wide gamut of evidence and repeated interactions that Brandon and I had, I knew before I even saw footage of the case that it was going to be our best one ever. (And would probably be saved for the end of the season.) But even before the episode aired, people have been asking me:
Will there be a Season 2 of Ghost Hunters?
Obviously my first answer would be: I sure as heck hope so. I love my job on the show and I believe strongly in the cases we're presenting, and everyone on the team is working their butts off. And as hard as the team toils, the crew works even harder — they're up before us and while we're reviewing evidence, they're at the location getting more shots and in many instances, having additional paranormal experiences themselves.
Article continues below advertisement
As to whether or not there will be a second season of the show I can confidently say that yes, Ghost Hunters will be coming back sometime early next year! We're currently filming a bunch of episodes. When I first signed on to the show, I thought that all of the cases that we were contracted to work were going to be part of the first season, which really took me by surprise, mostly because of the nature of first seasons in general.
Article continues below advertisement
I saw a lot of fans expressing that they felt like the new show just only started, and that they were disappointed there weren't enough episodes in this first season.
Lots of shows, regardless of genre, really don't have that many episodes in Season 1. For example: It's Always Sunny in Philadelphia had only seven episodes in its first season, its second had 10, and then it got 15 for its third. Usually, shows tend to get more episodes in their second and third seasons.
Article continues below advertisement
When will Season 2 of Ghost Hunters air?
Grant spoke to this on social media, and he confirmed what I and the rest of the team already know: that the show's definitely coming back sometime early next year. As for a specific date? We don't know yet, but it'll probably be earlier in 2020 than later.
Season 1 had 11 new cases, not including the special we aired, along with the 'Beyond the Investigation' episode where we showed some behind-the-scenes clips from a few of our cases.
Currently, we're on the road and filming more episodes for the upcoming season, and we'll still be filming them into the new year. Relatively speaking, the turnaround time for the cases take around two months to air after we film them. However, when those episodes air is ultimately up to the network, so I'm in the same boat as fans of the show as to when we'll all be back on TV.
Article continues below advertisement
What location was the most haunted on the Ghost Hunters reboot?
Although I can't really spill the beans on any new cases (although I can hint that we re-visited one that Grant's been to in the past for the upcoming season) I can talk about the locations I found to be the most haunted during our investigations there. For me, that prize goes to Worley Hospital.
Article continues below advertisement
Although there were plenty of instances where we were able to find evidence of paranormal activity, I'd have to say that Worley's was the most consistent and poignant. All of the team members were on the same page, too. We had similar experiences, similar activity, and, at one point, I even asked Mary to go upstairs and visit with Grant, Kristen, and Richel while Brandon and I were investigating (Grant's idea).
What's crazy is that she actually did. They had no activity on their data logger when they attempted to establish contact with an entity... until we asked Mary to go and pay them a visit. Then their data loggers went off. I'd say a close second was the Athenaeum in Indianapolis, and Madison Seminary was pretty crazy too.
Article continues below advertisement
What was your favorite episode? If you haven't checked out the Ghost Hunters reboot, go to A&E to find different ways to stream/watch it.