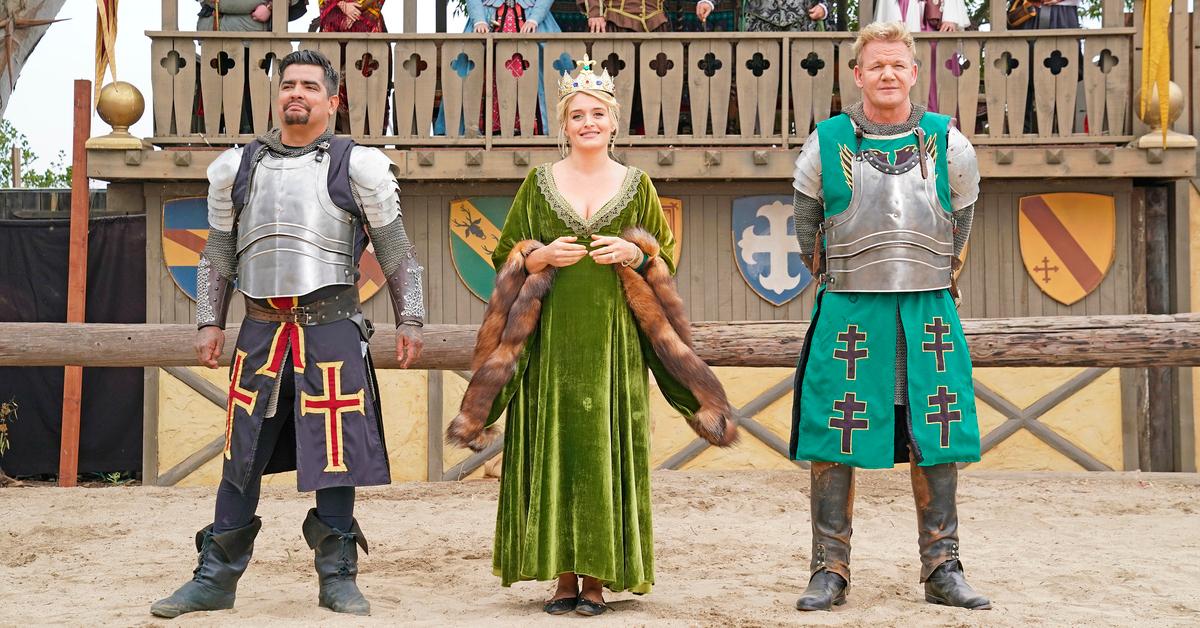 'MasterChef Junior' Judge Gordon Ramsay Will Melt Your Heart With This Motivational Speech (EXCLUSIVE CLIP)
Legendary chef Gordon Ramsay can scare grown adults, but he's one MasterChef Junior contestant's white knight in Distractify's exclusive sneak peek from the March 31 episode of Fox's cooking competition.
The episode, titled "All's Fair at Ren Faire," sends the remaining 14 young chefs to a local Renaissance Faire, where they have to cook outside of the MasterChef kitchen for the first time in Season 8.
Article continues below advertisement
In keeping with the theme, viewers will get to enjoy seeing Gordon, Aarón Sánchez, and new judge Daphne Oz in medieval costumes, with Gordon and Aarón even battling each other in a joust!
But it's not all fun and games, as the remaining hopefuls have to learn to work together while also making sure that they stand out enough to avoid elimination. One contestant starts to falter under the pressure, and that's when Gordon swoops in to save the day.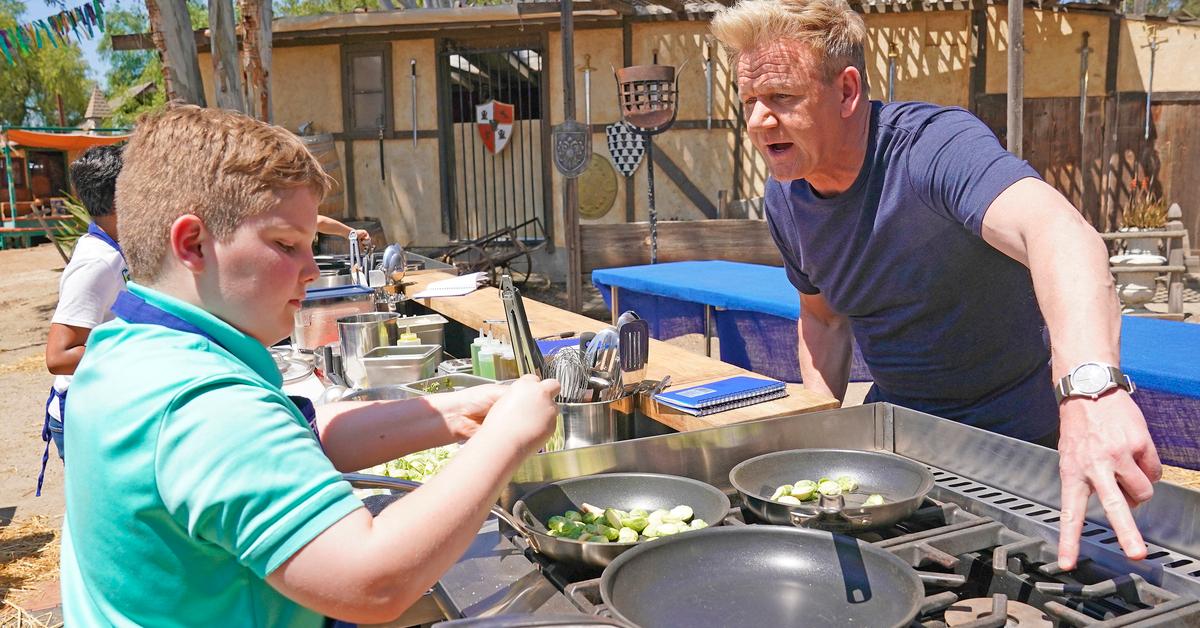 Article continues below advertisement
Gordon Ramsay comes to a 'MasterChef Junior' contestant's rescue.
In "All's Fair at Ren Faire," 14-year-old Freddy experiences the pain of something we've all had to go through: being picked last in the competition. It happens to everyone, but it never ceases to crush someone's self-esteem. Sensing how hurt Freddy is by being the last member of the Blue Team, Gordon pulls him aside to encourage him.
He explains that he's "been chosen last many times on a soccer team," pointing out that there are some things that even the great Chef Ramsay doesn't always succeed at. Then he tells Freddy exactly what he needs to do to get his head back into the competition.
This is another reason the show isn't fake — you can feel Gordon's genuine desire for Freddy to not be so hard on himself. Watch the video below to see his interaction with the contestant and hear Freddy's reaction to this adorable pep talk.
Article continues below advertisement
This isn't Gordon Ramsay's first act of kindness.
Though Fox viewers think of him as an imposing personality, Chef Ramsay has a softer side that he's shown on numerous occasions! The contestants on MasterChef Junior see the kinder, gentler Gordon Ramsay most often, since they're little kids with big dreams, but he's done a lot of good for people on his other shows, too.
The latest (and so far last) episode of Gordon Ramsay's 24 Hours to Hell and Back was a two-hour special called "Save Our Town," in which Gordon and his team helped out Ellicott City, Md. after the town was hit by not one but two horrific floods. Gordon not only rebuilt businesses but lifted the spirits of their owners, along with some celebrity friends.
Article continues below advertisement
In his previous series Hotel Hell, he bonded with Scooter, one of the line cooks at New York's Cambridge Inn, after being thoroughly impressed by the young man's heart and work ethic. At the end of the episode, he visited Scooter in the kitchen and offered to personally finance the rest of his college education.
He's also encouraged talents in Hell's Kitchen, Kitchen Nightmares, and Ramsay's Kitchen Nightmares (the original British version) as well.
So, while Gordon Ramsay can certainly tell it like it is when necessary, the evidence proves that he's also an incredibly compassionate and supportive mentor — something that's on full display in the March 31 episode of MasterChef Junior.
MasterChef Junior airs on Thursdays at 8 p.m. EST on Fox.