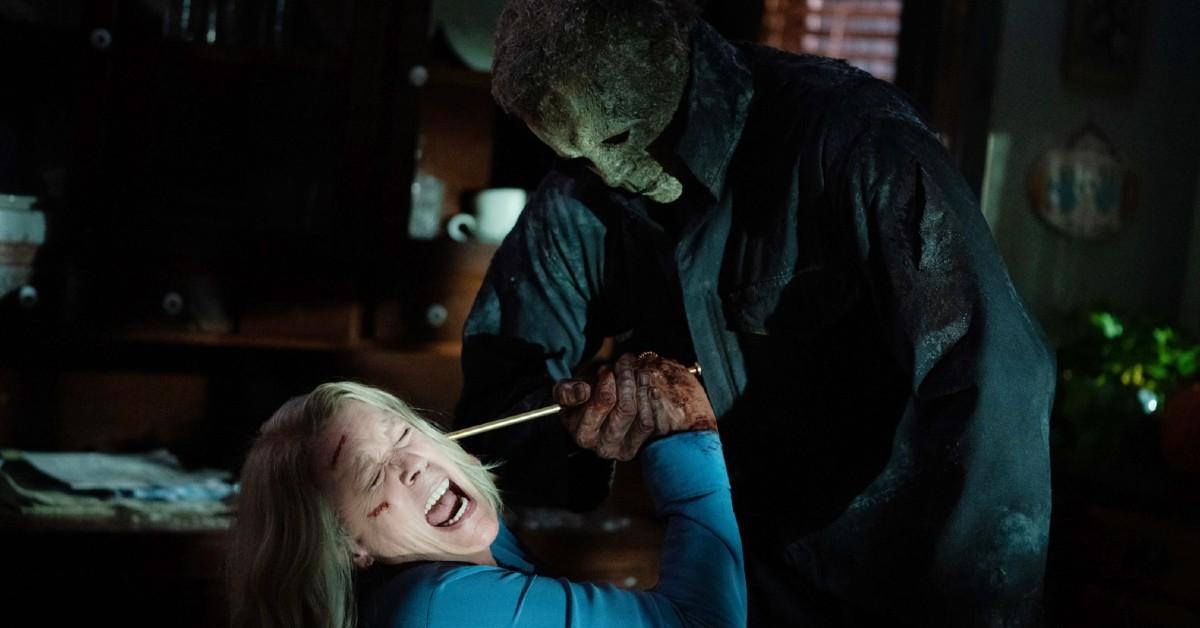 'Halloween Ends' Comes to a Satisfyingly Bloody Conclusion — Is There an Alternate Ending?
These 'Halloween Ends' alternate endings could've changed the fates of Laurie Strode and Corey Cunningham.
Spoiler alert: This article contains spoilers for Halloween Ends.
Having hit theaters and Peacock on Oct. 14, 2022, David Gordon Green's Halloween Ends may have closed the Halloween franchise for good. His sequel trilogy — 2018's Halloween, 2021's Halloween Kills, and 2022's Halloween Ends — directly follows the macabre events of John Carpenter's 1978 masterpiece Halloween. (That's right, we're supposed to pretend the slew of previous Halloween sequels never happened.)
Article continues below advertisement
"Four years after her last encounter with Michael Myers, Laurie Strode finally decides to liberate herself and embrace life. However, a local murder unleashes a cascade of violence and terror, forcing her to confront the evil she can't control," the Peacock synopsis for Halloween Ends reads. Obviously, Laurie's (Jamie Lee Curtis) peace doesn't last long; it never does. Not only is the OG final girl plagued by the unavoidable return of butcher's knife-boasting serial killer Michael Myers (James Jude Courtney), but a new copycat killer, Corey Cunningham (Rohan Campbell), is on the horizon.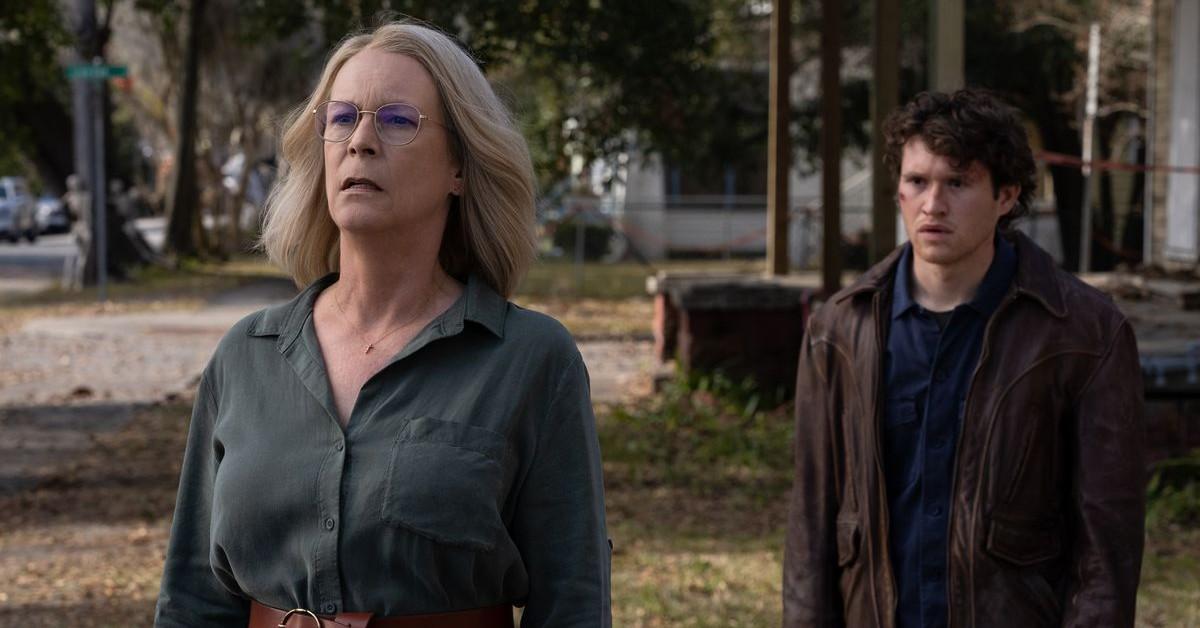 Article continues below advertisement
In actuality, Halloween Ends concludes neatly, putting the very much alive Laurie Strode in her rightful place as the savior of Haddonfield, Ill. Good conquers evil and the bedeviled town of Haddonfield can finally heal after 45 years of torment and pain. It just feels correct. But what if co-writer and director David Gordon Green had gone with an alternate ending, one that allows evil to swallow good? Let's discuss the alternate endings that could have drastically changed (and tainted) Halloween's legacy.
In short, both Michael Myers and Corey — whose first kill was accidental during a 2019 babysitting gig gone wrong — are forced to meet their makers by the time the credits roll in Halloween Ends. After stabbing himself in the throat and failing to frame Laurie for his death, town scapegoat Corey winds up getting his neck snapped by Michael (who seemingly didn't like the whole copycat killer schtick).
Article continues below advertisement
Michael Myers, on the other hand, is thrown into an industrial car crusher by Laurie. Though undeniably gruesome, Michael's unambiguous death is oddly cleansing. The traumatized people of Haddonfield watch as the manifestation of evil is finally shredded to pieces, which, in turn, sets them free.
Potential alternate endings change the fates of Laurie Strode and Corey Cunningham.
In an interview with The Wrap, David Gordon Green shared that "there was a version where Laurie didn't make it." We know, gasp. Halloween Ends' trailer hinted that Laurie would perchance sacrifice herself for the sake of her community, proposing the idea that Michael could only die if she did, but that conclusion would've been bleak and uninspired.
David Gordon Green and his co-writers — Paul Brad Logan, Chris Bernier, and Danny McBride — realized that Laurie and the fandom deserved better.
Article continues below advertisement
"In trying to retain the anticipation and the intimacy of that final confrontation brawl that Laurie and Michael are going to have when they face off finally became the beacon of catharsis for us, and what we were really working towards was to make that as satisfying as possible," David said.
Article continues below advertisement
"And there's a version where Corey did make it," David continued. This idea spawned two different scenarios.
Considering Corey caught the vengeful murder bug after a chance encounter with Michael, which sees the two hypnotically lock eyes in a bizarrely ambiguous scene, they considered an ending that restored him to his "normal" state. Imagine waking up from a trance-like state to find that you murdered a handful of people, including your own mother. Yikes.
"There's that version where he could have, yeah, that would've been his arc. He dabbled in it, he stuck his toe in the water and he stepped back," David explained.
Of course, a more obvious alternate Corey ending could have turned him into Michael Myers 2.0 — which would've opened a million doors in terms of cash-grabbing sequels.
Article continues below advertisement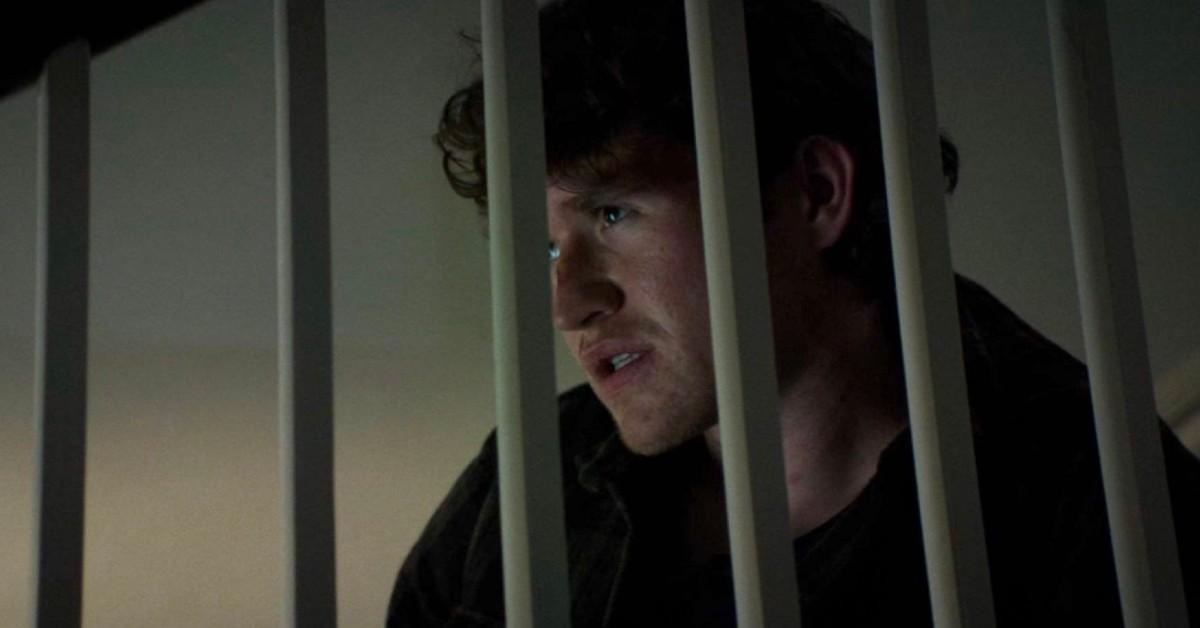 "If you're going to continue the franchise in some form beyond me, then you take him and he dons the mask and it's Shape 2.0 or whatever the variation might be," David went on. "But I kind of felt like the more specific my vision for this film got, the more possessive of Corey I got. Once I met Rohan, I fell in love with what we could do with that character, and then I wanted to make sure we didn't leave it so open-ended."
Halloween Ends could have gone down several different roads, but the path inevitably taken puts respect on the heroism of Jamie Lee Curtis's Laurie Strode. Long live our favorite final girl.
Halloween Ends is currently in theaters and streaming on Peacock.