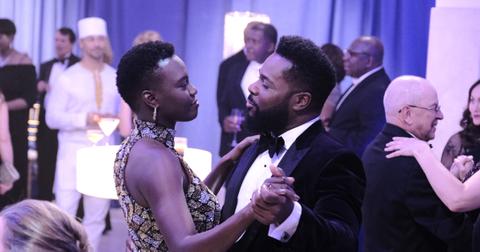 After Having Her Visa Application Denied, Fans Are Wondering if This Surgeon Is Leaving 'The Resident'
By Pretty Honore

Feb. 9 2021, Published 10:40 p.m. ET
Two years after Dr. Mina Okafor (Shaunette Renée Wilson) and Dr. AJ "The Raptor" Austin (Malcolm-Jamal Warner) met in Chastain Park Memorial hospital for the first time, they're engaged and potentially planning a wedding. While this may seem like good news for some couples, this only makes things more difficult for AJ and Mina, who recently learned that her application for American citizenship has been denied.
Article continues below advertisement
With a need to solidify her immigration status and a new job offer from a hospital in Boston, Mina is forced to make a choice between pursuing a life with AJ and moving to a new city. So, is Mina leaving The Resident?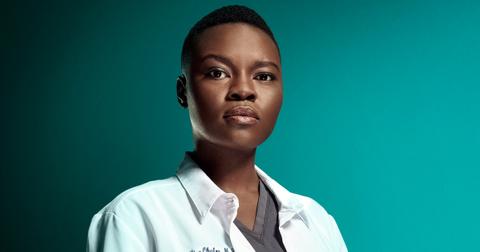 Article continues below advertisement
Is Mina leaving 'The Resident'?
In Episode 5 of The Resident, showrunners tease that Mina may be leaving Chastain Park Memorial for a job in Boston, which seems unlikely due to her recently announced (secret) engagement with her former mentor, AJ.
Although AJ and Mina have spent the last three seasons of the series avoiding one another, it seems that the surgeons will finally find their happily ever after in Season 4 of The Resident. Show co-creator Amy Holden Jones told TV Insider, "We were tired of them dancing around each other."
Article continues below advertisement
She continued, "We wanted to see what happens when they become a couple, and we had some trepidation, which is, if you put the two leads together sometimes in these long-term relationships where they've been apart, sometimes it doesn't work, but in this case, it really does work."
Article continues below advertisement
While the couple may have waited until the Season 3 finale to finally confront their feelings for each other, their romantic tension has been building since day one, and fans are pleased to learn that Mina and AJ will finally be a thing in Season 4 of The Resident.
Mina told AJ, who proposed over breakfast, "You are terrible at this. Proposals usually come with a ring and a carefully crafted speech about commitment and love, full of compliments. Flowers wouldn't hurt. You didn't even buy me a nice dinner first."
Article continues below advertisement
Mina and AJ are finally a thing.
While AJ and Mina haven't always seen eye to eye in the past, showrunners made it clear that they would have their eyes on one another after AJ broke up with his girlfriend to be in a relationship with his fellow surgeon. Things only got more complicated after AJ and Mina found themselves in a shotgun double proposal.
Article continues below advertisement
Amy told TV Insider that although Mina and AJ find love this season, their love story wouldn't be complete without a few complications. She explained, "Their love story delivers on every single cylinder in every script we have and every episode we've shot."
"They turn out to be quite amazing together as an actual couple. They're going to have some problems, some obstacles, a few within each other and how they handle certain post-COVID things but mainly related to her immigration status and to conflict she comes into with Cain (Morris Chestnut)," Amy concluded.
So, it certainly sounds like there's a lot more story to tell for Mina and AJ. It should also be noted that neither Shaunette nor Malcolm have announced their intention to leave the show. It seems safe to say that, despite the job offer, we'll be seeing Mina for a while longer.
You can catch new episodes of The Resident every Tuesday at 8 p.m. ET on FOX.