'Ms. Marvel' Could Introduce the MCU to an Entirely New Species
In Disney Plus's 'Ms. Marvel,' it's unclear as to if the character is human … or something else entirely. So how does Ms. Marvel have powers?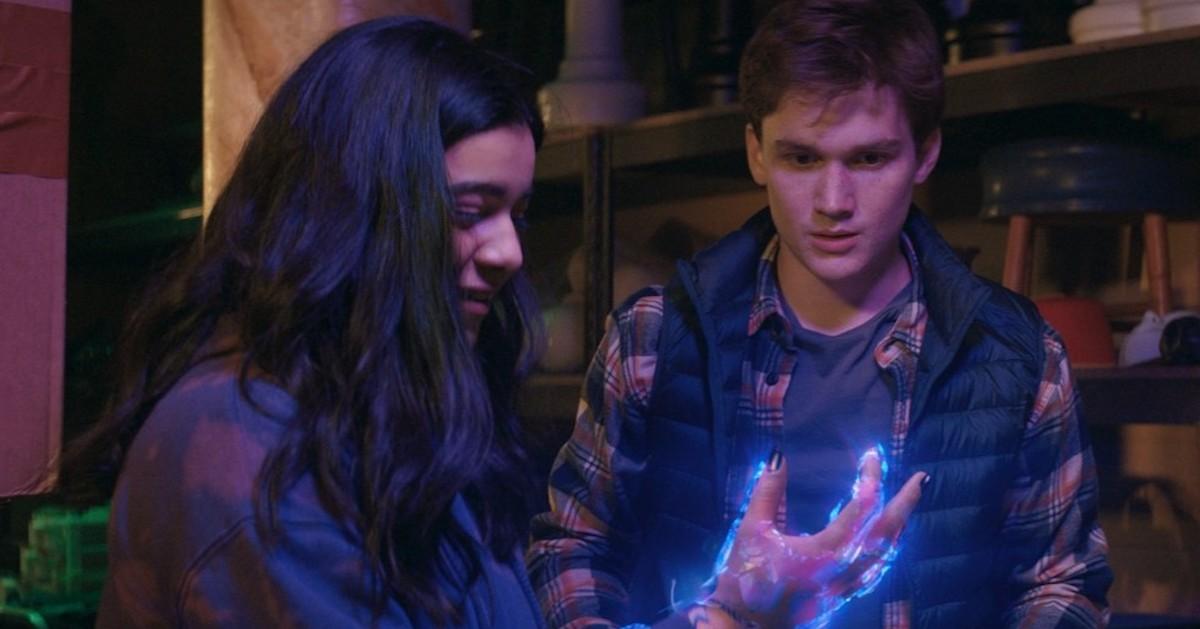 At first, many fans were upset with the amount of liberties the new Ms. Marvel series is taking with the title character. But now that the first episode is here, it's clear that the comic book version of Ms. Marvel isn't too far off from the Disney Plus show's version. However, her powers seem to be otherworldly, so is she a human or something else?
Article continues below advertisement
In the comic books, it's very clear who and what Ms. Marvel is and how she comes to be. However, in the MCU series, it seems like she gets her powers from a bracelet … is that really the case? Is Kamala Khan (Iman Vellani) just a regular human girl whose powers come from an accessory? There could be something much deeper beneath the surface.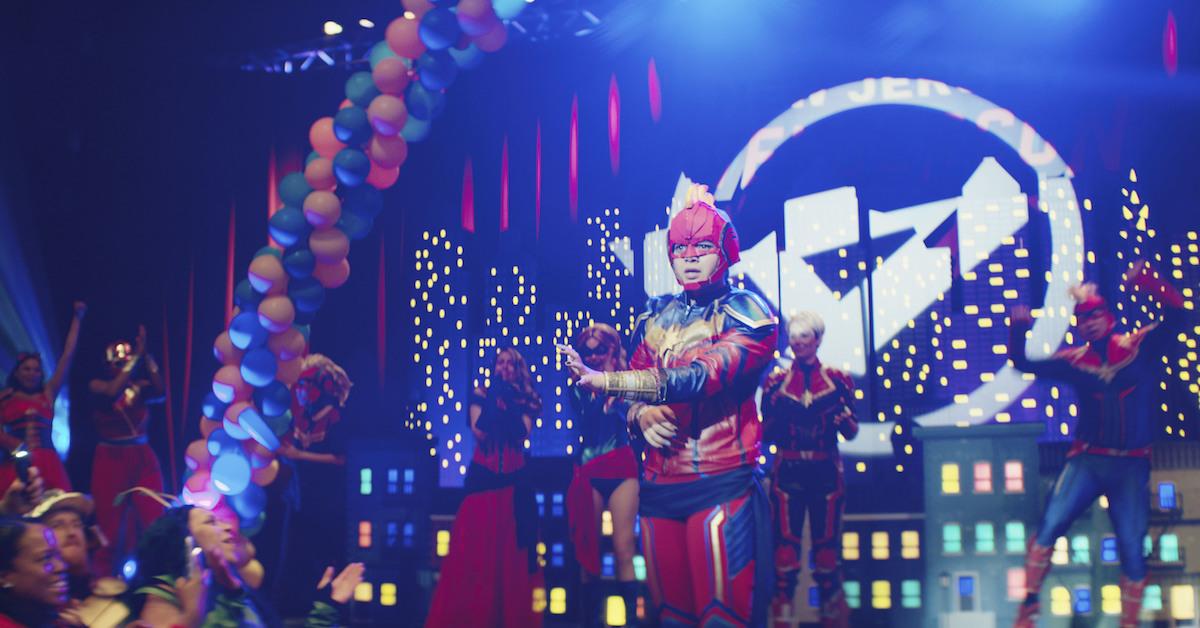 Article continues below advertisement
In the comic books, Ms. Marvel is a descendant of the Inhumans.
The Inhuman race comes from the millions-of-years-old Kree-Skrull War, which we first learn about in the MCU in the film Captain Marvel. In the comic books, however, the history between the Kree and Skrull alien species actually affects multitudes of heroes, villains, and civilians. When the Kree established a base on Uranus, they discovered that sentient life on Earth had genetic potential invested in it by the Celestials, who we learn of in Eternals.
Article continues below advertisement
The Kree began experimenting on the Earth's homo sapiens to both investigate ways to get around their own evolutionary slump as well as to create a powerful mutant race of soldiers to fight against the Skrulls. This resulted in a species of humanity with incredible abilities, called the Inhumans, who went on to create their own society. Their experiments with the mutagenic Terrigen Mist gave them both powers and lasting genetic deformities, which led to selective breeding (i.e., eugenics).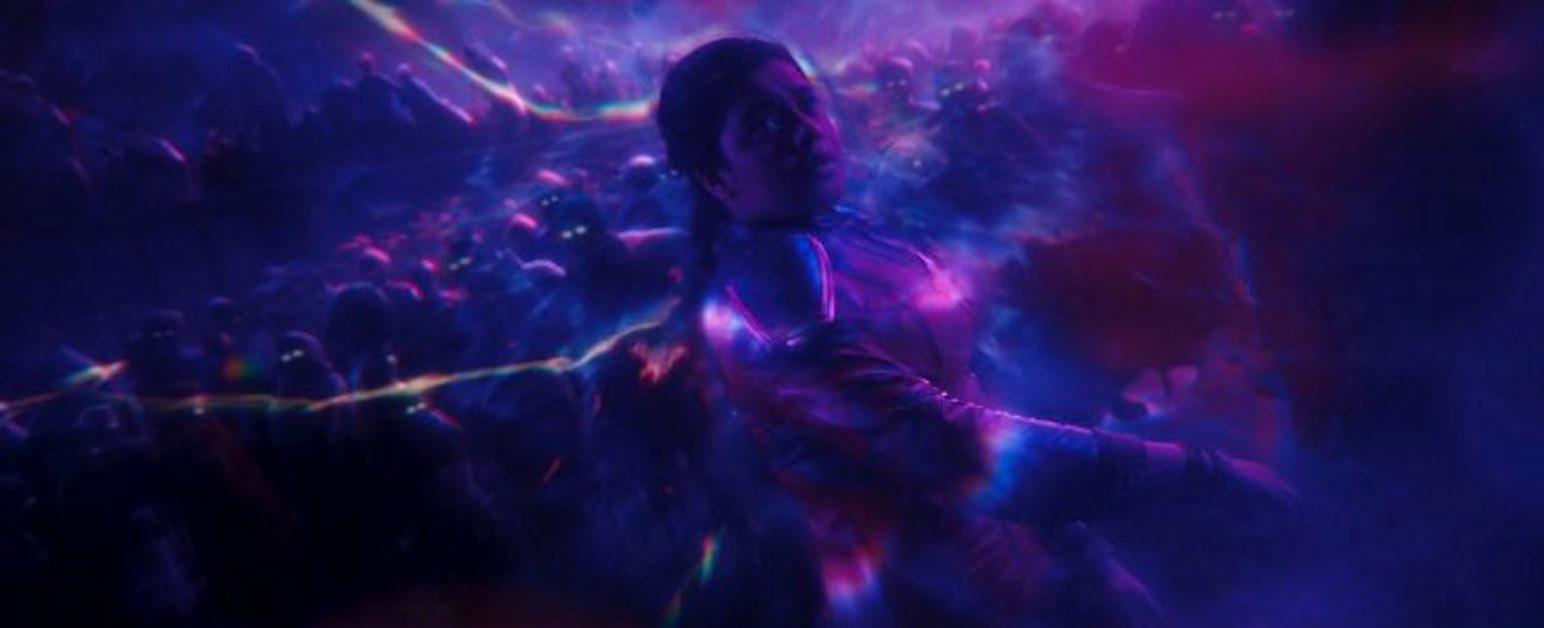 Article continues below advertisement
The eugenics and mutations led to a caste system, with the Inhuman Royal Family at its top. In this Royal Family are heroes Black Bolt, Medusa, Crystal, and many more. At one point, Ronan the Accuser tried to use the Inhumans as an army, and Fantastic Four member Quicksilver married Inhuman Crystal. In the comics, Ms. Marvel's powers are activated when a Terrigen Mist takes over Jersey City, and she eventually learns that she's an Inhuman.
It's possible that Ms. Marvel is also an Inhuman in the Disney Plus series.
It seems like Ms. Marvel gains her powers in the MCU series through a bracelet that once belonged to her grandmother. However, it might not be just any bracelet. It's very possible that the bracelet itself emitted Terrigen Mists, similar to in the comic book story (but more easily explainable). The process she undergoes as her powers unlock visually mirrors the comic book's Terrigenesis, so it definitely seems plausible that Ms. Marvel is the MCU's introduction to Inhumans.
Article continues below advertisement
If the bracelet really did belong to Kamala's grandmother, it's definitely possible that her grandmother also had some sort of Inhuman latent powers. And how fitting for the Inhumans to be introduced in the MCU via the perspective of a young Pakistani American girl, who also comes from a culture with their own caste system based on "jati." Perhaps Kamala's parents are so protective because they know Kamala could have the Inhuman gene.
Article continues below advertisement
Not only that, but fellow Ms. Marvel character Kamran is set to appear in the series. If so, he's also an Inhuman in the comic books — one who betrays Kamala even though she has a crush on him. Between Kamala's Terrigen-like bracelet, which is said to also have Kree markings on it, and the upcoming Kamran appearance, it seems that Ms. Marvel's identity as an Inhuman could continue as canon in the MCU.
New episodes of Ms. Marvel air every Wednesday on Disney Plus.