Sienna Mae Gomez Says Allegations Are "Very Bold," Coming From Jack Wright's Brother
Who is Jack Wright's brother James? Here's what you need to know about the Hype House member and how he's involved in the Sienna Mae Gomez accusations.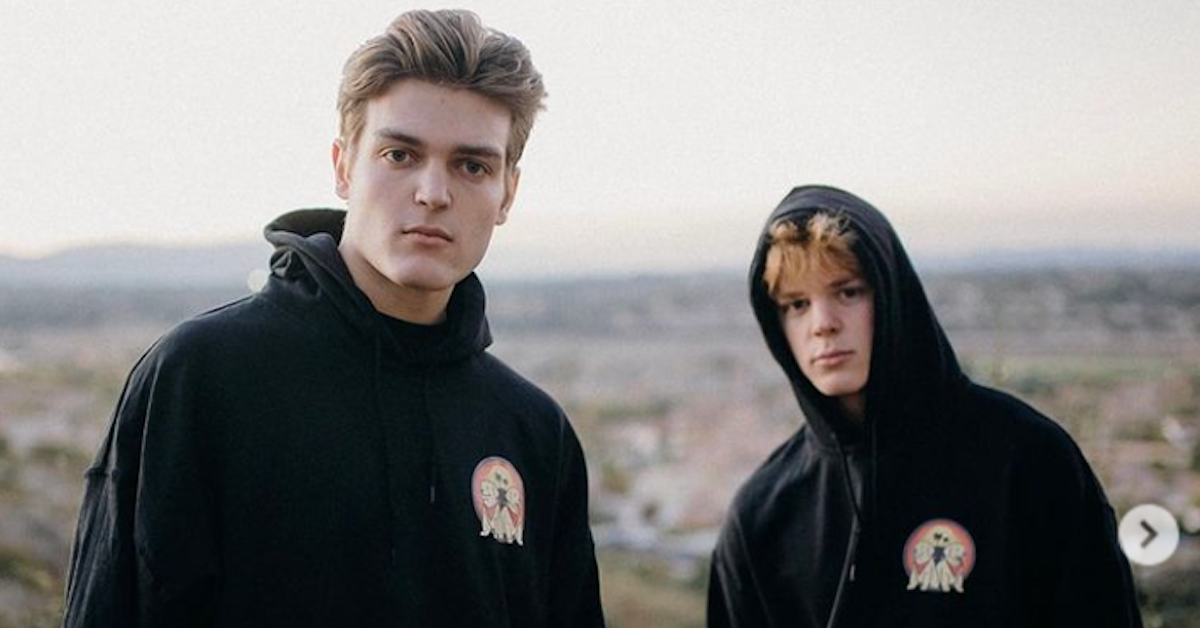 Members of the influencer collective known as the Hype House are facing major backlash following accusations that social media star Sienna Mae Gomez, 17, sexually assaulted her ex Jack Wright, also 17.
Article continues below advertisement
What began as a May 30 Notes app post by Hype House member Mason Rizzo has escalated over the past few days via deleted posts, un-retweeted retweets, and full-length video statements.
Keep reading to learn more about the allegations, and how Jack's twin brother James fits into the mix.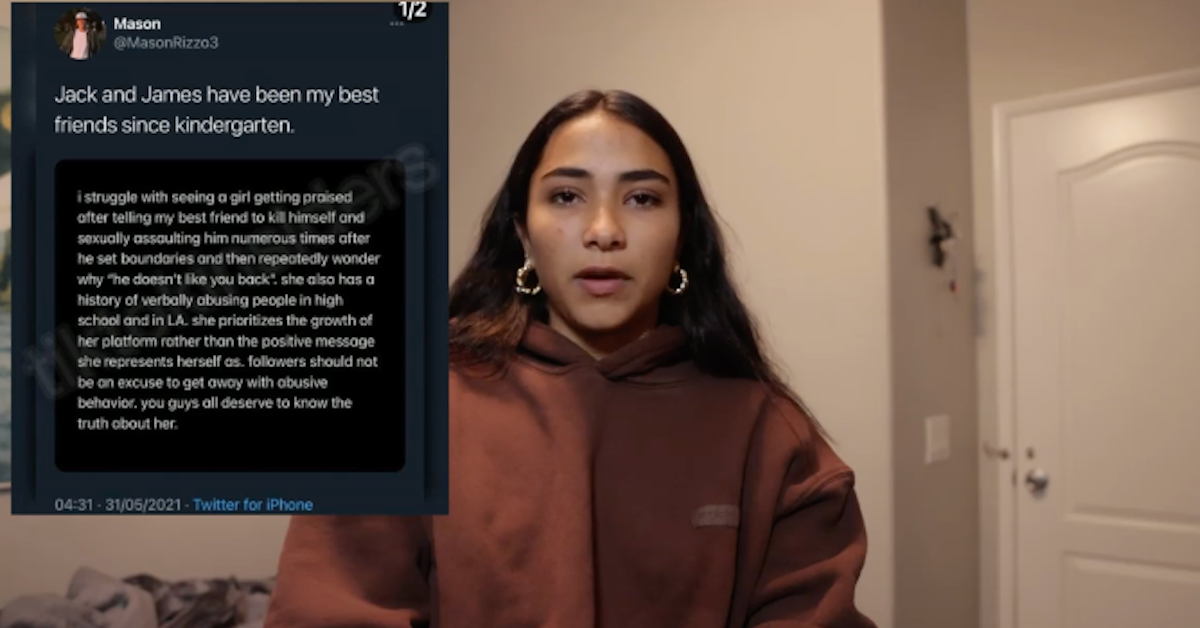 Article continues below advertisement
Who is Jack Wright's brother?
There are four key characters involved in the accusations alleging that Sienna Mae Gomez sexually assaulted Jack Wright: Sienna, Jack, Jack's twin James Wright, and Mason Rizzo, who says he published the Notes app message about Sienna because "Jack and James have been my best friends since kindergarten."
In that first Notes app message, Mason writes that Sienna told his best friend Jack to "kill himself" many times "after he set boundaries," then "repeatedly" wondered why he didn't like her back.
As Mason continues in the screengrabbed post, "[Sienna] prioritizes the growth of her platform rather than the positive message she represents herself as. Followers should not be an excuse to get away with abusive behavior. You guys all deserve to know the truth about her."
Article continues below advertisement
Jack's twin James was quick to join Mason on Twitter, retweeting and quote-tweeting many negative posts about Sienna. "This is why I 'couldn't just let it go and stay out of it,'" James added when he retweeted Mason's statement.
Hours after the tweets and retweets, all posts were taken down, causing many onlookers to speculate that lawyers had entered the chat.
Article continues below advertisement
Sienna Mae Gomez says the allegations are "very bold, especially coming from" Jack's brother James.
James, who is one half of the famous Wright twins (together, James and Jack have a combined following of about 12 million on TikTok), will be attending Stanford University in the fall, according to his Instagram bio, where he also shared he will be running track and field.
In Sienna's video, titled "addressing false allegations" and linked above, the female influencer spends a whole segment seemingly speaking directly to James. "All I'm going to say, James, is I'm so surprised that you're so outspoken on an issue that we both know you relate so closely with," she says. "It would really suck if a large group of people including some of my closest guy friends and my brother had to share the experiences that they've had with you. Saying that I sexually assaulted your twin is very bold, especially coming from you."
While it's unclear whether Sienna is threatening legal action, or some sort of public call-out, she concluded her video addressing all of the key players involved in the disturbing accusations: "Jack, James, and Mason, I truly loved you and I'm so sorry that it had to get to this point because I never in a million years would have imagined that our friendship would have ended like this."