'The Good Doctor' Star Jasika Nicole Talks Season 3 Love Triangle & More (EXCLUSIVE)
Distractify spoke exclusively with 'The Good Doctor' star Jasika Nicole about the Season 3 love triangle, and possibly meeting Carly's sister Andy.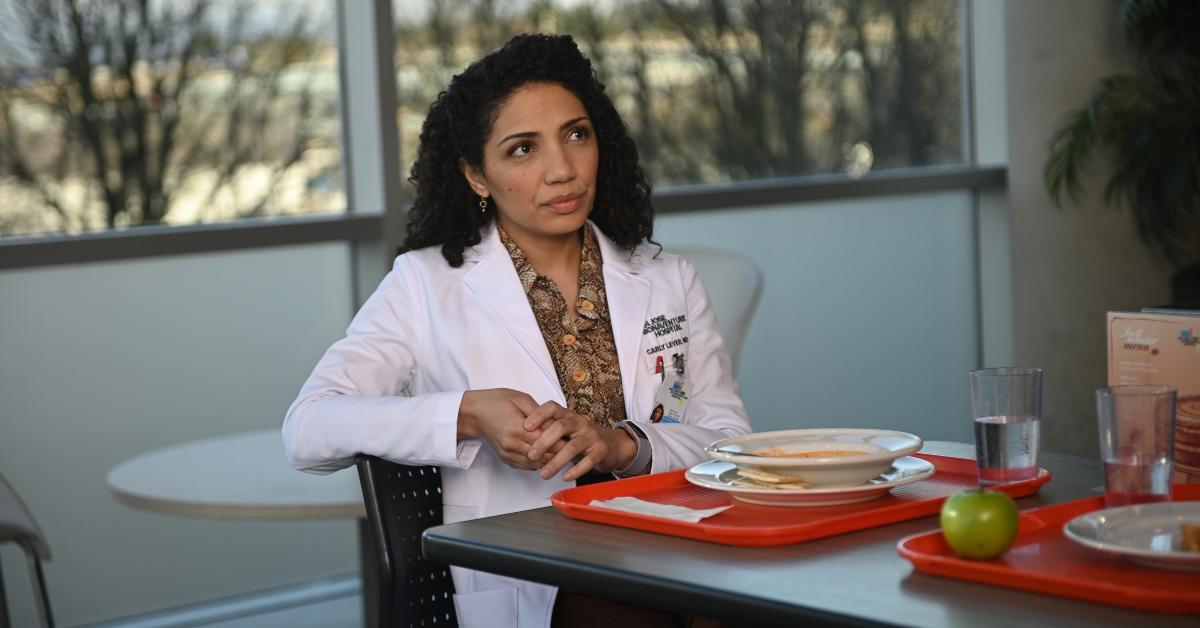 The TV medical drama The Good Doctor follows the life of Dr. Shaun Murphy (Freddie Highmore), a bright medical surgeon who also happens to be autistic. While dealing with his past trauma and the skepticism of others, Shaun eventually starts to build personal connections and relationships with the people around him.
In Season 3, audiences of the hit ABC series get to see his ongoing relationship with his colleague, Dr. Carly Lever (Jasika Nicole).
Article continues below advertisement
Distractify recently spoke (via phone) with Jasika about how the developing love triangle between Carly, her boyfriend Shaun, and his friend Lea (Paige Spara) will affect their relationship. The Good Doctor star also teased upcoming storylines, Carly's autistic sister Andy, and the trick the actor uses when she has to memorize medical jargon.
Check out our Q&A below. (Editor's note: This interview has been edited and condensed for clarity.)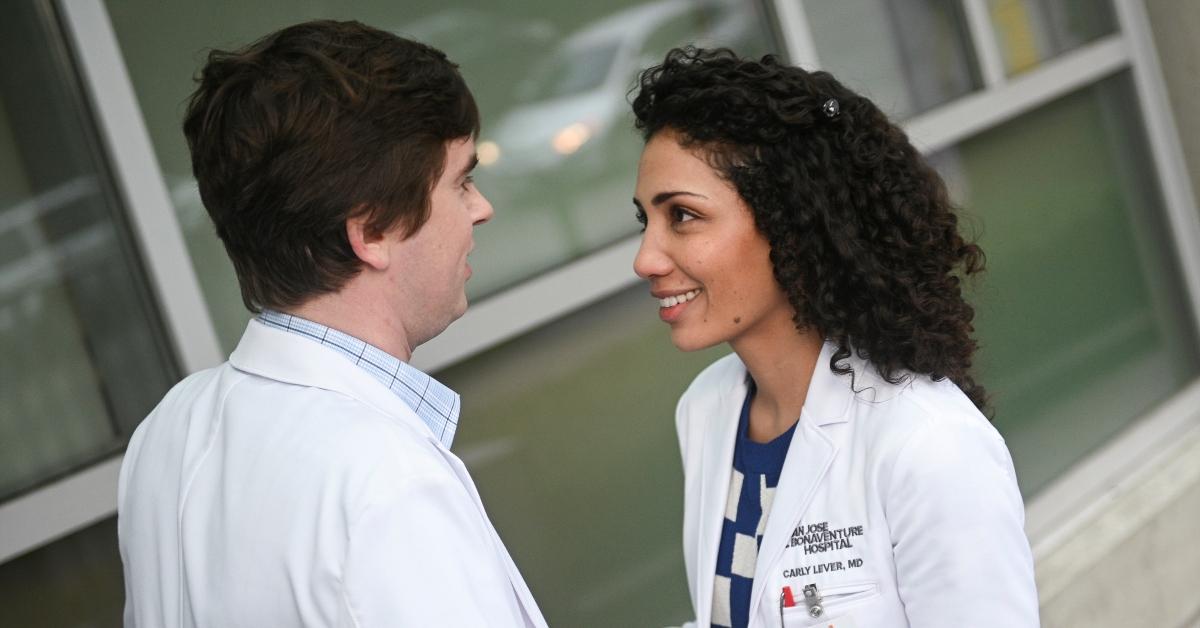 Article continues below advertisement
Distractify: Shaun's friendship with Lea seems to be creating friction between Shaun and Carly. How will that continue to affect their relationship?
Jasika Nicole: It kind of came to a head in the last episode. I don't think that it's just that Carly is jealous because she certainly is and that's going to influence their relationship, but I also think it's that Shaun's character doesn't fully understand the context of kind of his relationship with Lea in relation to his relationship with Carly.
I think she really feels hungry a little bit in feeling secure in their relationship so Lea's presence in Shaun's life totally sends her to a place where she feels super insecure. ... I think that the difference in communication is what the real issue is between Shaun and Carly. Essentially she is really open and articulate about what is really frustrating her about his relationship with Lea and she keeps needing affirmation from him.
Article continues below advertisement
Can you tease anything about the upcoming episode? In the promo, we see they are all together.
JN: Carly, Shaun, and Lea end up having this weird impromptu double-date. It ends up being a really fun time. It's the first time that we see Carly and Lea socially interacting. … This is the first time we get to sit with them and see how their personalities mesh together ... I feel like it really answers a lot of questions that audiences will have had this whole season.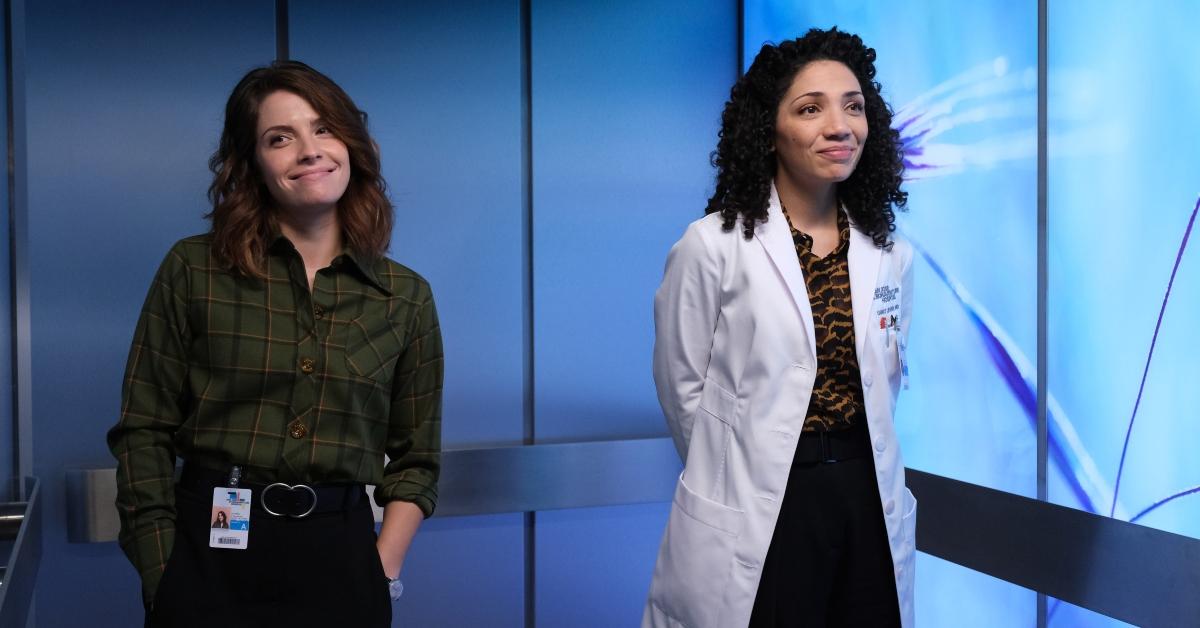 Article continues below advertisement
So, will this lead to any on-screen confrontation between Lea and Carly?
JN: I don't think that [the writers] ever tried to pit Carly and Lea against each other. I think the fans have a lot. The fans have very solid ideas on who they want to see together. ... At the same time I think there's a tendency for audience members to pit female characters who are in this love triangle, it's easy for them to pit them against each other and kind of tear one down while building the other one up.
Yes, it's easy as a fan to be emotionally invested and take sides.
JN: That has been a really new experience for me on this show because I've never played the lead romantic interest in a television show. People have a lot of opinions! I totally understand that! I just wish that they could kind of appreciate both of these women in Shaun's life who care a whole lot about him. ... You don't have to hate Lea if you like Carly and Shaun together.
Article continues below advertisement
Ultimately, I think it's rooted in misogyny where we're constantly trying to create a hierarchy of women. We're all queens and we're all amazing!
Yes! In the series, audiences have watched you reference your sister, Andy, who is also autistic multiple times. Will fans be introduced to her character soon?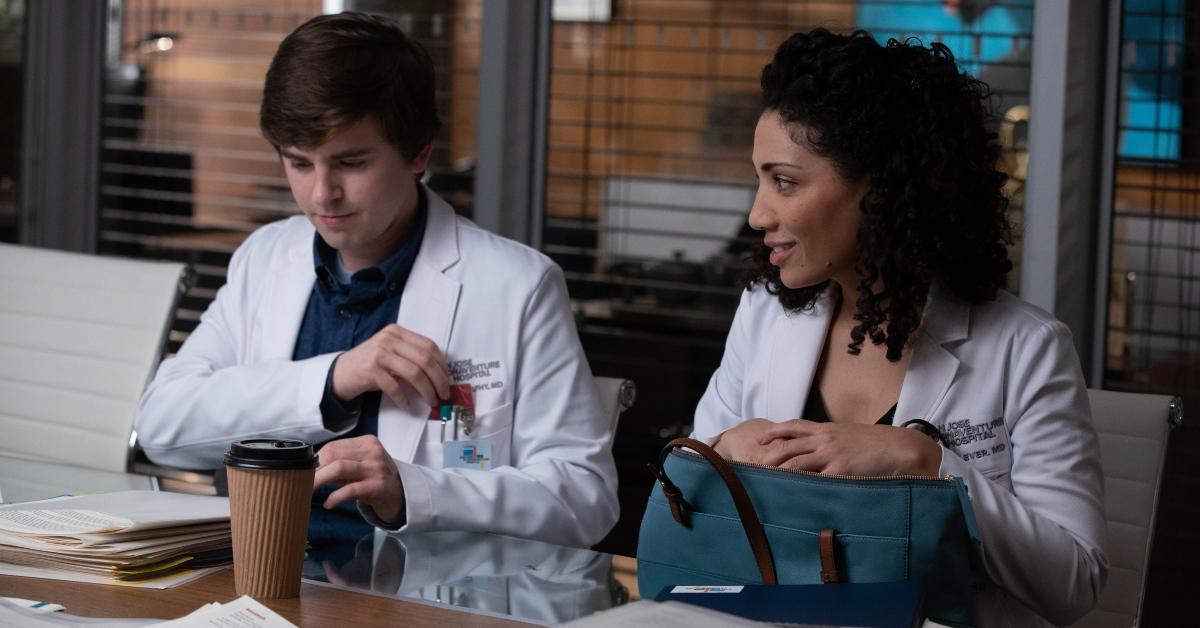 Article continues below advertisement
JN: At the wrap party of Season 2, [a writer/executive producer] asked me all about what kind of input I would have for Shaun and Carly's relationship if they were to start dating each other and I had all these things to say and was so thankful that he was so curious about my opinion. I also mentioned that I too have a sister and she is autistic. ... What I wished I got to see more of, in all kinds of television, was a broader representation of what the spectrum looks like in day to day life.
So, will Shaun meet Andy in Season 3?
JN: Something that we haven't really seen on the show was for Shaun to be interacting with someone on the spectrum. Something that he says all the time on the show and it's very true in real life is that not everyone on the spectrum is the same. ... I was really interested to see how Shaun interacts with someone else.
Article continues below advertisement
We do not get to see that in this season, but I am keeping my fingers crossed that it will come up at some point because they've been sure to mention Carly's sister Andy a couple of times. I know that they didn't forget about it.
Do you have a favorite Shaun and Carly scene that you've filmed?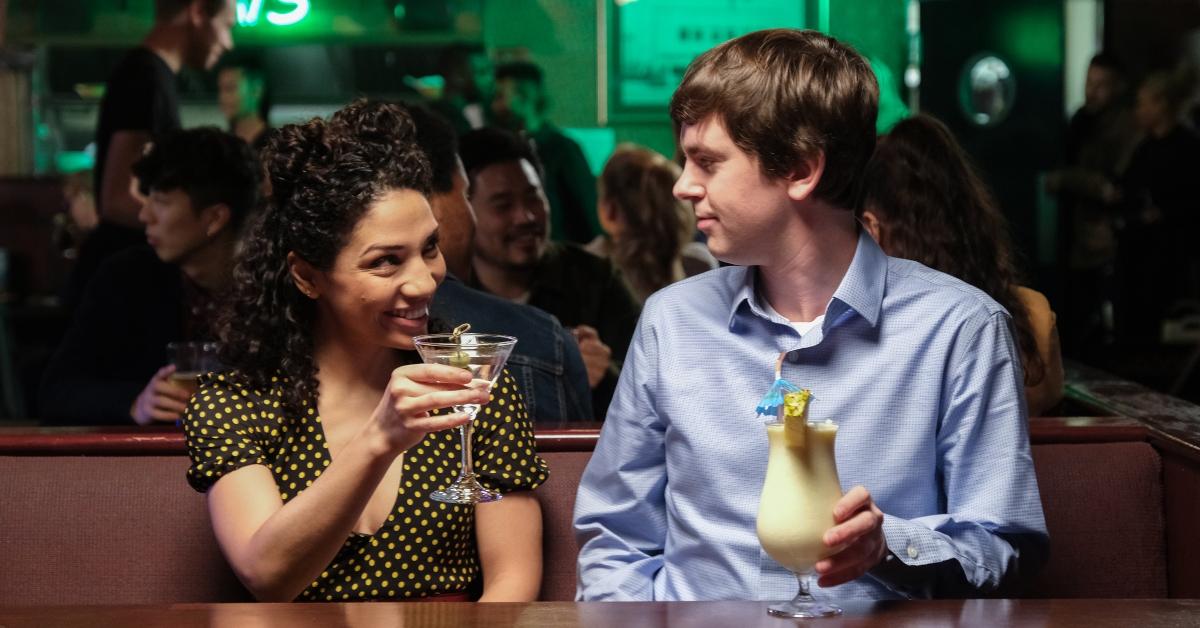 Article continues below advertisement
JN: I think if I probably had to choose one it would be the scene where they try to be intimate with each other and taking these little baby steps and they take their shirts off. That was particularly I think a powerful and fun scene for me because … it's like the most vulnerable that I've been on a television or film set. I was so lucky for this huge scene to be with Freddie because he's super respectful and has got a lovely sense of humor and tries to keep things light.
Working on a medical drama, how hard is it to learn the jargon and terminology?
JN: I feel so lucky because my character is mostly in the pathology lab so she's not in surgery with the other doctors … But when I do, I treat it like it's a song. Every script that we get, they give us a phonetic spelling of all of these big kind of unfamiliar medical terms.
Article continues below advertisement
I'll focus on how to say it phonetically and then I'll make some sort of song in my head and make a rhythm to it to make the words roll off of my tongue. Then I sing that for days until it's solidified in my head.
In a recent episode, your character steps out of the lab and works directly with a patient, which we know Carly has an aversion to. Will we see her kind of owning her fears and taking that step forward or..?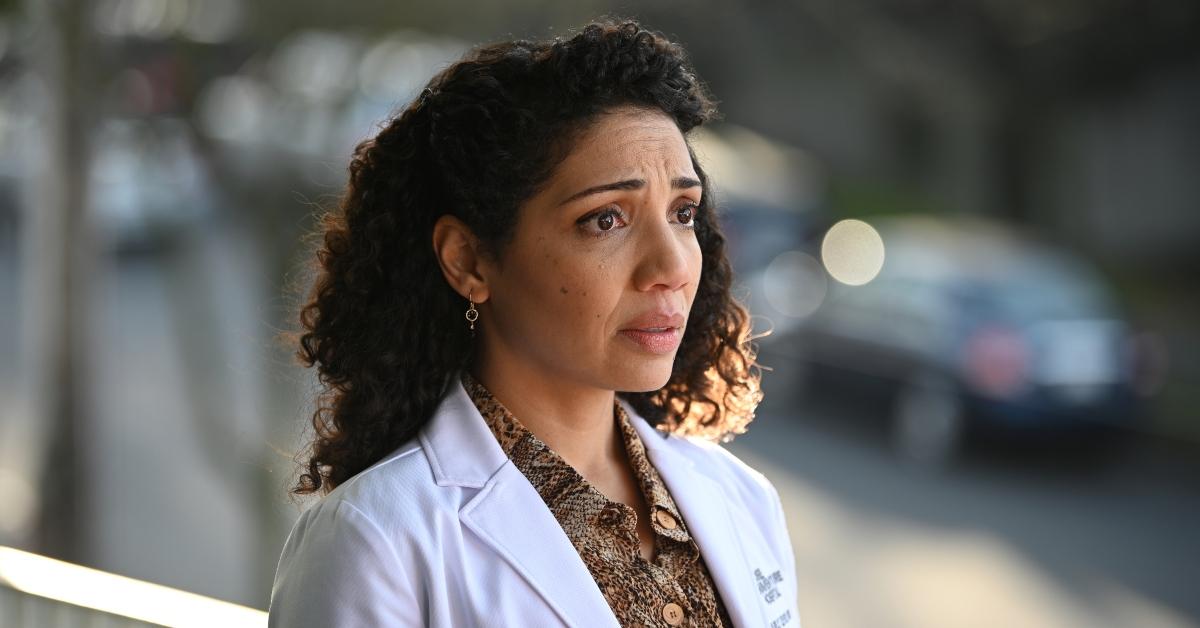 Article continues below advertisement
JN: I super hope so! I really love that episode because it was the first time we got to see … talking about vulnerability, Carly was kind of introduced to the audience and to Shaun's character as kind of a very capable and a very smart doctor at the hospital. She has her s--t together. She knows what's going on. That episode was the first time we got to see Shaun step up and be like an emotional support system for Carly.
Yes, she really leaned on him.
JN: That was an episode where it felt so validating having followed both of them on this journey, to see him so confident enough to say, don't let your insecurity get in the way of doing good work. And for her to be able to bare all to him. ...I hope that they continue to take that out of their relationship where maybe Carly is more confident or maybe where Shaun is more confident.
Catch new episodes of The Good Doctor on Mondays at 10 p.m. ET on ABC.