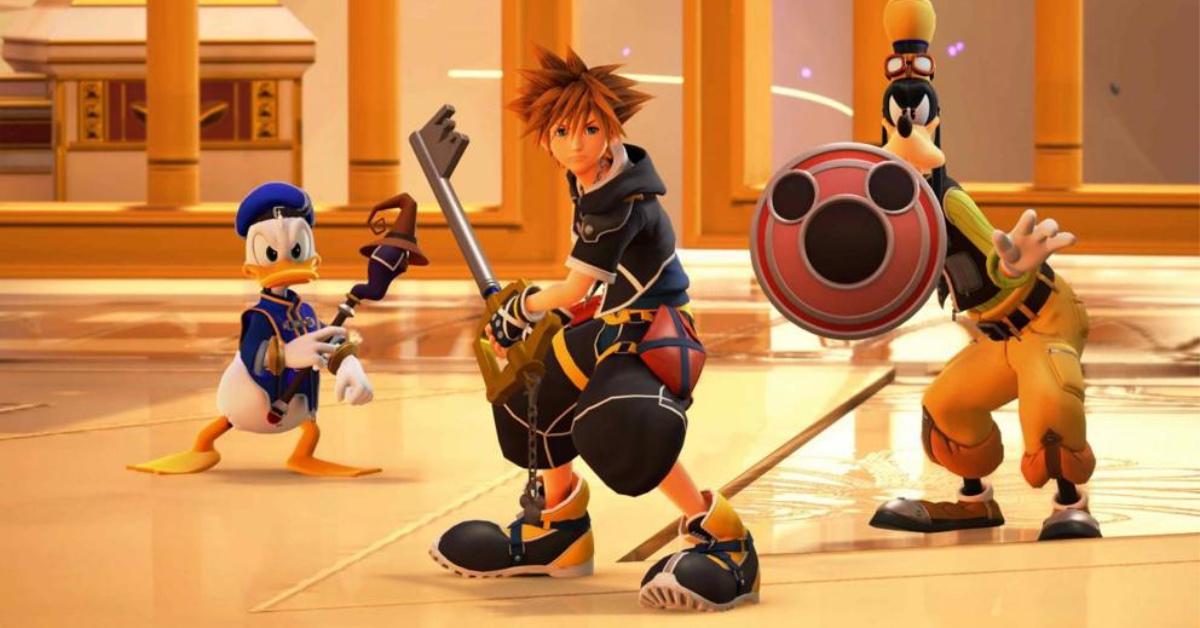 Here's Everything We Know About the Rumored 'Kingdom Hearts' Animated Series
Way back in 1928, Walt Disney was inspired to bring the character of Mickey Mouse into the homes and hearts of people all over the world. Soon after, Donald Duck and Goofy came on the scene and appeared in several Disney shows and films. Fast forward to 2002, when Mickey, Donald, and Goofy made the leap to video games, appearing in the first Kingdom Hearts game.
Article continues below advertisement
Now, nearly 100 years after Mickey Mouse's first appearance, it looks as though we may be about to come full circle. Rumors have begun swirling about a Kingdom Hearts animated series landing at Disney Plus in the near future. There's not a ton of information about the series at this time, but here's what we know.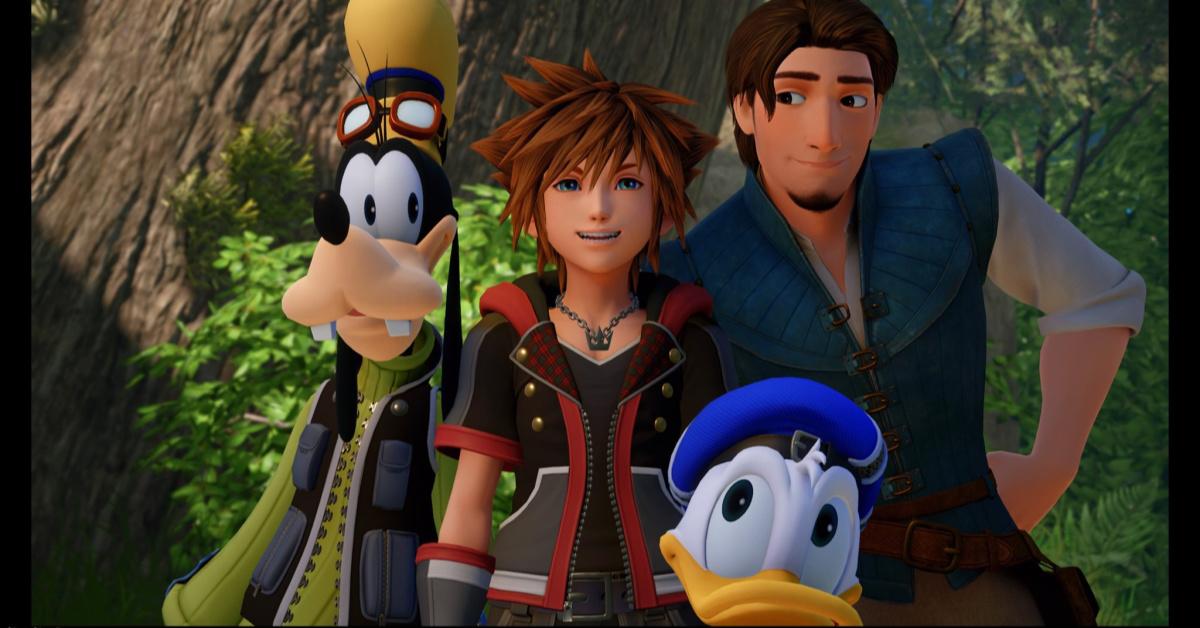 Article continues below advertisement
A 'Kingdom Hearts' animated series is reportedly coming to Disney Plus.
On May 26, 2020, Emre Kaya (a reporter for The Cinema Spot) took to Twitter to share some news. "I was originally going to publish this as an exclusive article, but apparently a few other insiders have heard about it too so I'm just going to tweet it out I think," Emre wrote.
Emre's next tweet dropped this bombshell: "There is a #KingdomHearts series in the works at Disney+." According to Emre, Disney initially wanted to make the show themselves, but "that didn't work out." Disney then asked Square Enix — the studio responsible for the Kingdom Hearts games — to create a pilot using Unreal Engine.
Article continues below advertisement
Don't get too excited about that last part, by the way — although Square Enix used (or is using?) Unreal Engine to create a pilot for the show, it's very unlikely that the entire series would be made using the game engine.
Article continues below advertisement
Emre says the Kingdom Hearts series will most likely be CG-animated, and — another bombshell alert, here — the show is currently casting. According to Skyler Shuler (Editor-in-Chief of The DisInsider), some Disney voiceover actors are planning to reprise the roles they voiced in the games. Will Haley Joel Osment reprise his role as main character Sora? Prrrrobably not, but who knows?
What is the 'Kingdom Hearts' animated series going to be about?
Trying to guess the plot of the Kingdom Hearts animated series is an even more fruitless venture than trying to explain the plot of any single Kingdom Hearts game. Considering the games are notorious for their convoluted plot points, it's probably better not to even try making predictions at this point.
Article continues below advertisement
Speaking broadly, Kingdom Hearts (the game series) is about Sora, a teen desperate for adventure. Throughout the many, many games in the Kingdom Hearts series, Sora works with Goofy, Donald, and Mickey to beat the big baddie, Xenahort... who is also a Heartless (a being created from the evil in someone's heart) named Ansem and a Nobody (the body and soul left over after someone becomes a Heartless) called Xemnas.
Article continues below advertisement
Did we mention these games are complicated? Honestly, we have barely scratched the surface. All of that info is covered in the first few minutes of the first game. Anyway, Sora travels through various Disney worlds, working with characters from beloved Disney, Pixar, and Square Enix franchises to save the whole universe. Sometimes Winnie the Pooh is there.
Anyway, if the animated series is truly going to be based on the gaming experience, we can probably assume we'll be hearing Donald Duck say "This might be a good spot to find some ingredients!" at least 50 times in each episode. That's all we know for now!