Will Kyrie Irving's Net Worth Be Impacted By His Vaccination Status?
Kyrie Irving's choice not to get vaccinated against the COVID-19 virus is causing quite a stir. Will his vaccine status impact his net worth?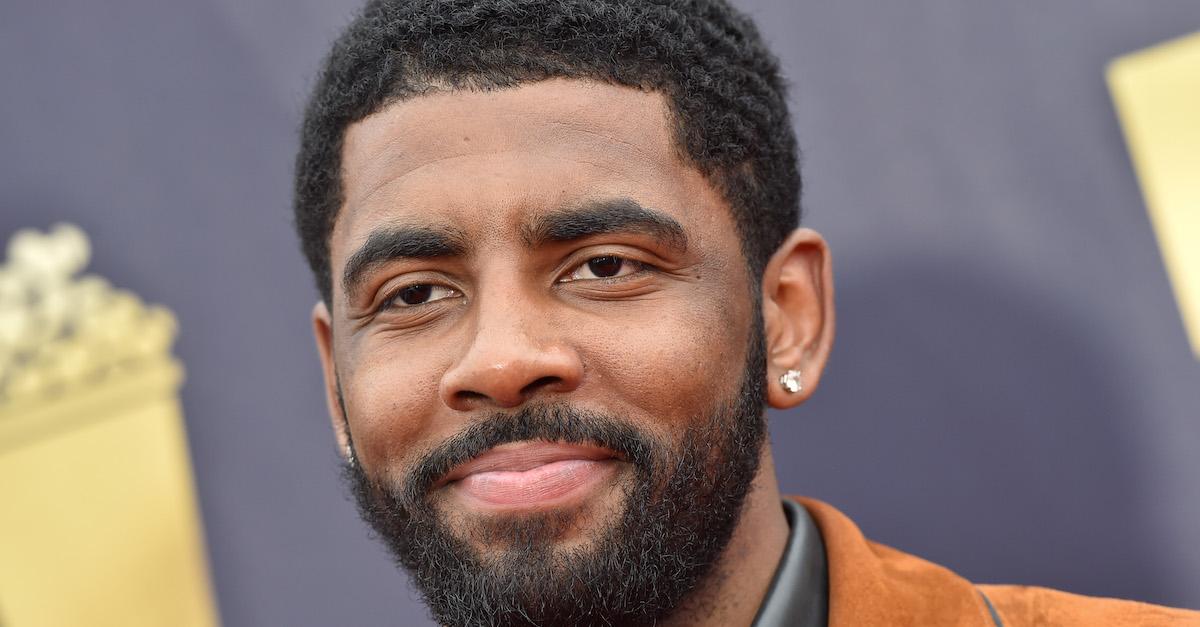 There's no denying the fact that Kyrie Irving is one of the most talented basketball players in the NBA. He was even labeled Rookie of the Year during his time with the Cleveland Cavaliers back in 2011. Currently, he plays for the Brooklyn Nets, and his fans have been super supportive of him in the sport.
Article continues below advertisement
Unfortunately, it seems his vaccination status might be getting in the way of his basketball career. He's chosen to take a stance against the COVID-19 vaccine. Here's what might happen to him.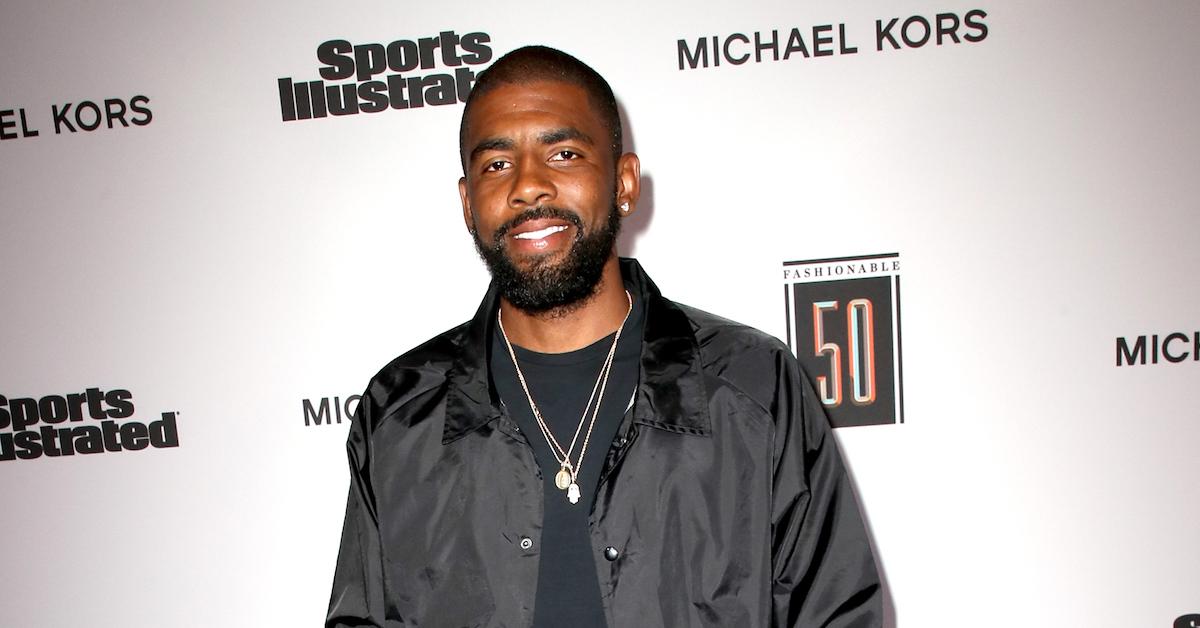 Article continues below advertisement
What's Kyrie Irving's net worth?
As of 2021, Kyrie Irving has a net worth of $90 million based on his $35 million a year salary, according to Players Bio. He's certainly earning a pretty penny for himself! A $90 million net worth is enough for him to take care of himself for the rest of his life.
Ever since he started professionally playing the sport, he's taken home one championship title and earned himself a spot on the NBA All-Star team.
Kyrie Irving is a championship-winning basketball player currently playing for the Brooklyn Nets.
Birthdate: March 23, 1992
Birthplace: Melbourne, Victoria, Australia
Birth name: Kyrie Andrew Irving
Father: Drederick Irving
Mother: Elizabeth Irving
Marriages: current partner: Marlene Golden Wilkerson
Children: with Andrea Wilson: Azurie Elizabeth Irving, born in 2015, with Marlene Wilkerson: baby boy born in 2021
Education: Duke University (2010-2011)
Article continues below advertisement
On top of that, he also won an Olympic gold medal! Originally born in Australia, Kyrie has dominated American basketball. He faced a minor setback for eight months back in 2010 after dealing with a ligament injury, but he was ready to handle business on the court after healing, just in time to be drafted into the NBA.
Article continues below advertisement
Some of the other contributing factors to his net worth include his brand deals. He's been the star of numerous Pepsi Max commercials, and he's also signed endorsement deals with companies like Nike and Skullcandy.
Article continues below advertisement
Will Kyrie Irving still get paid?
One of the biggest concerns about Kyrie Irving's choice not to get vaccinated is about what it will do to his net worth. Several NBA stars have refused to get vaccinated, including him.
According to ESPN, the Brooklyn Nets made an announcement about Kyrie to let the world know that he will not participate in any of the team's practices or games until he's gotten his COVID-19 vaccination.
This means Kyrie will have to give up the paychecks he would've received to play in all the next home games projected for the season. The math comes out to $381,000 per game. According to Nets Wire, he's looking at a total loss of around $19 million for the season.
He will still be compensated for all away games taking place this season. There is also a question about if brands like Nike and Pepsi will want to continue working with him based on his refusal to get the vaccine.
Article continues below advertisement
Is Kyrie Irving going to change his mind?
It's too soon to tell if Kyrie Irving will change his mind about getting vaccinated against COVID-19 or not. Kyrie isn't the only NBA player to feel the way he feels. His aunt Tyki Irving, via Rolling Stone, said, "There are so many other players outside of him who are opting out. I would like to think they would make a way."
In other words, she hopes to see a way for non-vaccinated players to still be able to compete in the sport.
The best way to prevent contracting or spreading COVID-19 is to get vaccinated. Thorough hand washing, social distancing, and wearing a mask or cloth facial covering are also extremely important. If you feel you may be experiencing symptoms of coronavirus, which include persistent cough (usually dry), fever, shortness of breath, and fatigue, please call your doctor before going to get tested. For comprehensive resources and updates, visit the CDC website. If you are experiencing anxiety about the virus, seek out mental health support from your provider or visit NAMI.org.