Did 'Big Brother' Houseguest Memphis Garrett Say the N-Word on the Live Feeds?
'Big Brother: All-Stars' contestant Memphis Garrett is in hot water regarding an alleged use of the N-word that was caught on the live feeds.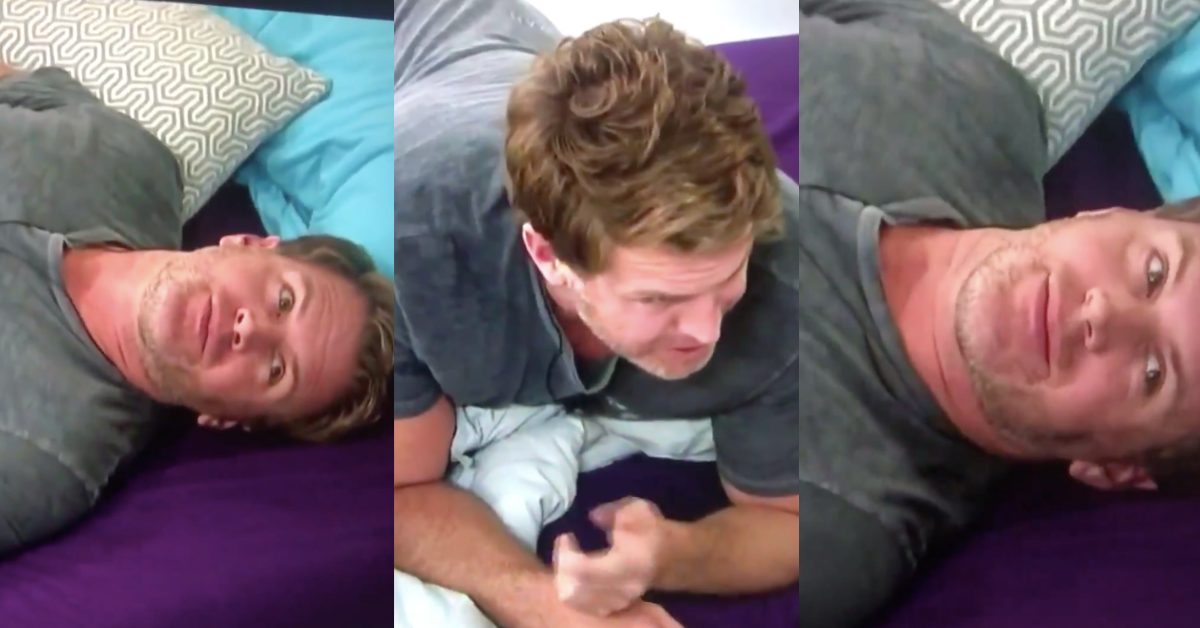 Something that you would think Big Brother contestants would have learned by now after many cast mates making mistakes is that people are watching and listening to everything you do and say in the Big Brother house. CBS's Big Brother offers fans 24/7 live feed access to the house which can mean that anything you do and say will be held against you according to "superfans."
Article continues below advertisement
There have been multiple controversial events, including racism, homophobia, and misogyny in the Big Brother house for the past few seasons — particularly the infamous Season 15 cast. Since then, fans have been on watch for anything to slip out of these houseguests' mouths. Unfortunately for Big Brother: All-Stars contestant Memphis Garrett, he is in hot water regarding an alleged use of the N-word.
Fans are calling for Memphis' removal after a clip of him allegedly saying the N-word went viral.
In a live feed clip that has now gone viral on Twitter, Memphis Garrett has a conversation with another contestant, Cody Calafiore. While they talk about the game, Garrett brings up David Alexander, a Black contestant on the show. Fans are claiming they hear Garrett say, "Dude, David's a [N-word]."
Article continues below advertisement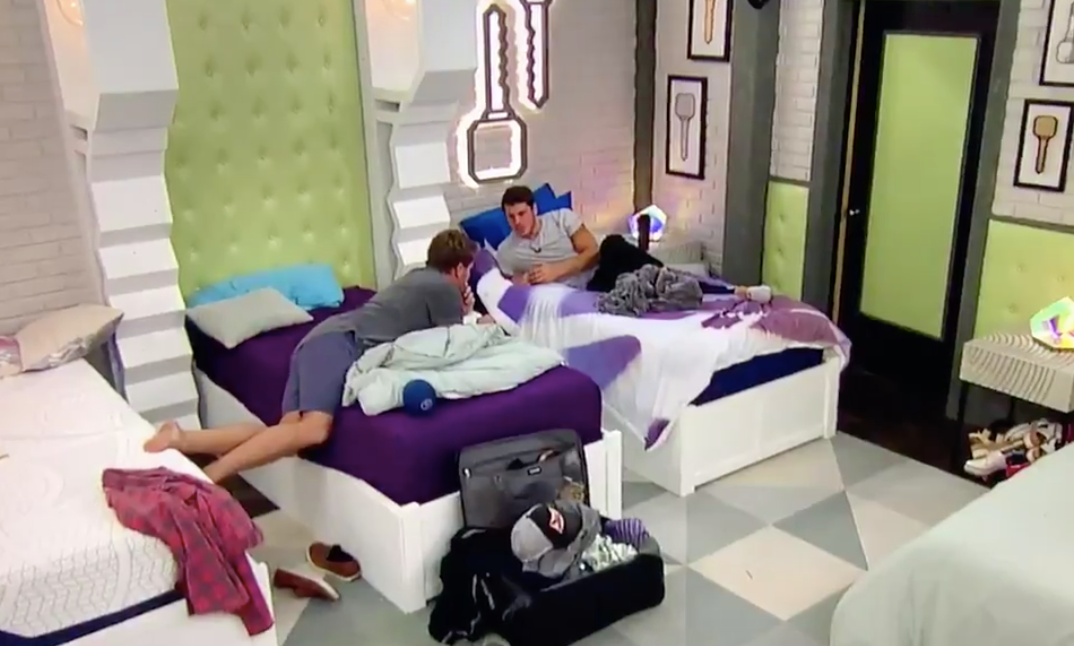 A Change.org petition is circulating to get Memphis removed from the show. "If left unchecked, we could be witnessing real life harm from a privileged white a--hole upon a black man who is ALONE in the house, after almost all the other people of color have been evicted / threatened. THIS IS NOT OKAY!!!" the petition reads.
Article continues below advertisement
It continues, "NONE of these instances are okay. There is no way this man should still be on television and receiving a paycheck from CBS while continuing to harm those around him ??? Keep pushing until we make real change and get him OUT!"
Fans are split on whether or not Memphis did say the N-word.
While some fans are pretty adamant that Memphis did, in fact, call David the N-word, others are not so sure that he did. Many fans took to Twitter to debate.
Article continues below advertisement
Some are convinced that Memphis was actually calling David an "idiot," but another fan argued back. They wrote, "You really think Memphis would stop himself from saying 'idiot', and that he would roll over like he did and Cody would make a hand gesture... for the word 'idiot'? Not buying it."
Article continues below advertisement
Memphis has also received backlash from fans for making fun of a fellow contestant's autism.
TMZ reported, "This isn't the first major controversy of this All-Star season of the popular CBS reality show. Just last week, Memphis — along with houseguests Christmas Abbott, Dani Briones and Nicole Franzel — were caught mocking fellow houseguest Ian Terry over his autism. Of course, bullying and bigotry have been causes for controversy many times on Big Brother … the show has dealt with multiple racist and misogynist issues over the years."
Article continues below advertisement
In another viral, unaired clip from Big Brother: All-Stars circulating on Twitter, Dani and Nicole can be heard talking about Ian's "rocking," which is a self-soothing technique he uses. "I can't even look at him sometimes because [of] his constant movement. It stresses me out," Dani said. "I feel mean saying that, but I'll literally have to move."
Article continues below advertisement
Other houseguests, including Memphis Garrett, joined in on the conversation, with Memphis comparing Ian's demeanor to a horror movie. After Memphis said he was going to have a nightmare of Ian standing over him rocking, the three women laughed.
Ian Terry initially competed on Season 14 of Big Brother and ended up winning the entire $500,000 prize, beating out legendary player Dan Gheesling. When he returned for the All-Stars season in August, he opened up about being on the autism spectrum. "Being on the spectrum isn't my identity. I'm a smart guy, I have a great family, friends, girlfriend, and I won Big Brother," he explained.