A24's Folk Horror Film 'Men' Offers the Most Gruesome Ending Ever (SPOILERS)
There's a lot to unpack with A24's latest folk horror film, 'Men.' Stick around as we explain its gruesome ending and what it truly stands for.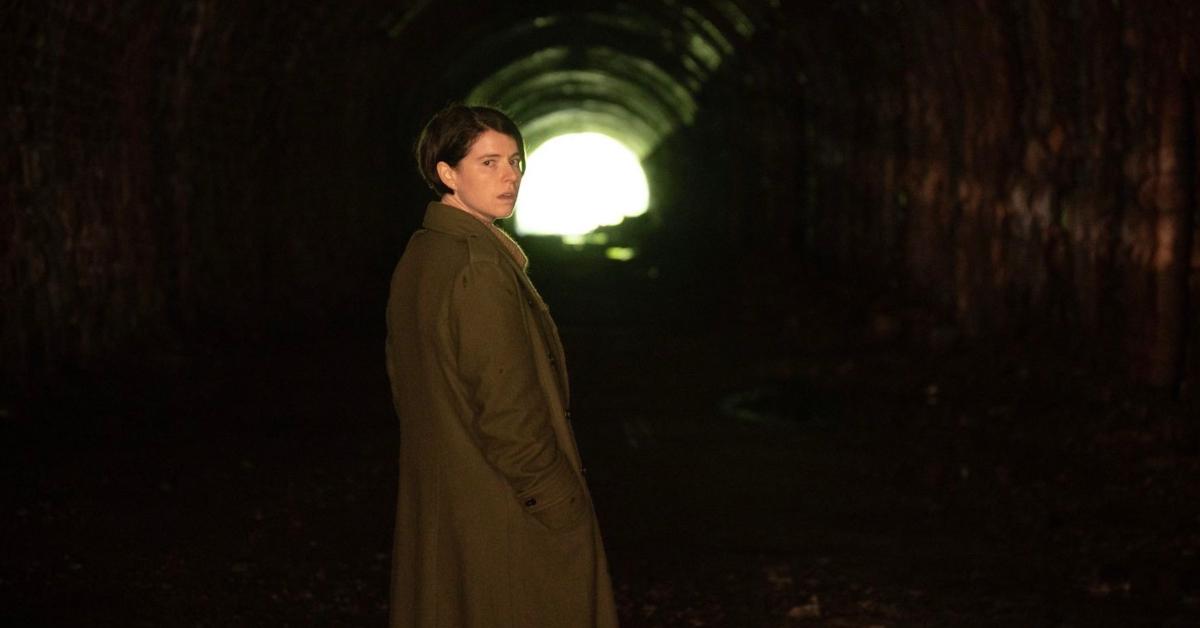 Spoiler alert: This article contains major spoilers for Men.
Let's be honest: Men is one of the scariest film titles of all time. Something about it just immediately makes our skin crawl and sends chills down our spines. Despite our initial fear, we couldn't help but realize that the folk horror flick is right up our alley.
Article continues below advertisement
The film follows Harper Marlowe (Jessie Buckley), who goes on holiday in the English countryside after witnessing the death of her husband, James (Paapa Essiedu). Though she hopes to heal from the tragedy, Harper soon realizes the trip won't be as relaxing as anticipated since she's being stalked by men with similar appearances (all played by Rory Kinnear).
From then on, the story gets increasingly scarier. So, how does it end? Here's the Men ending, explained.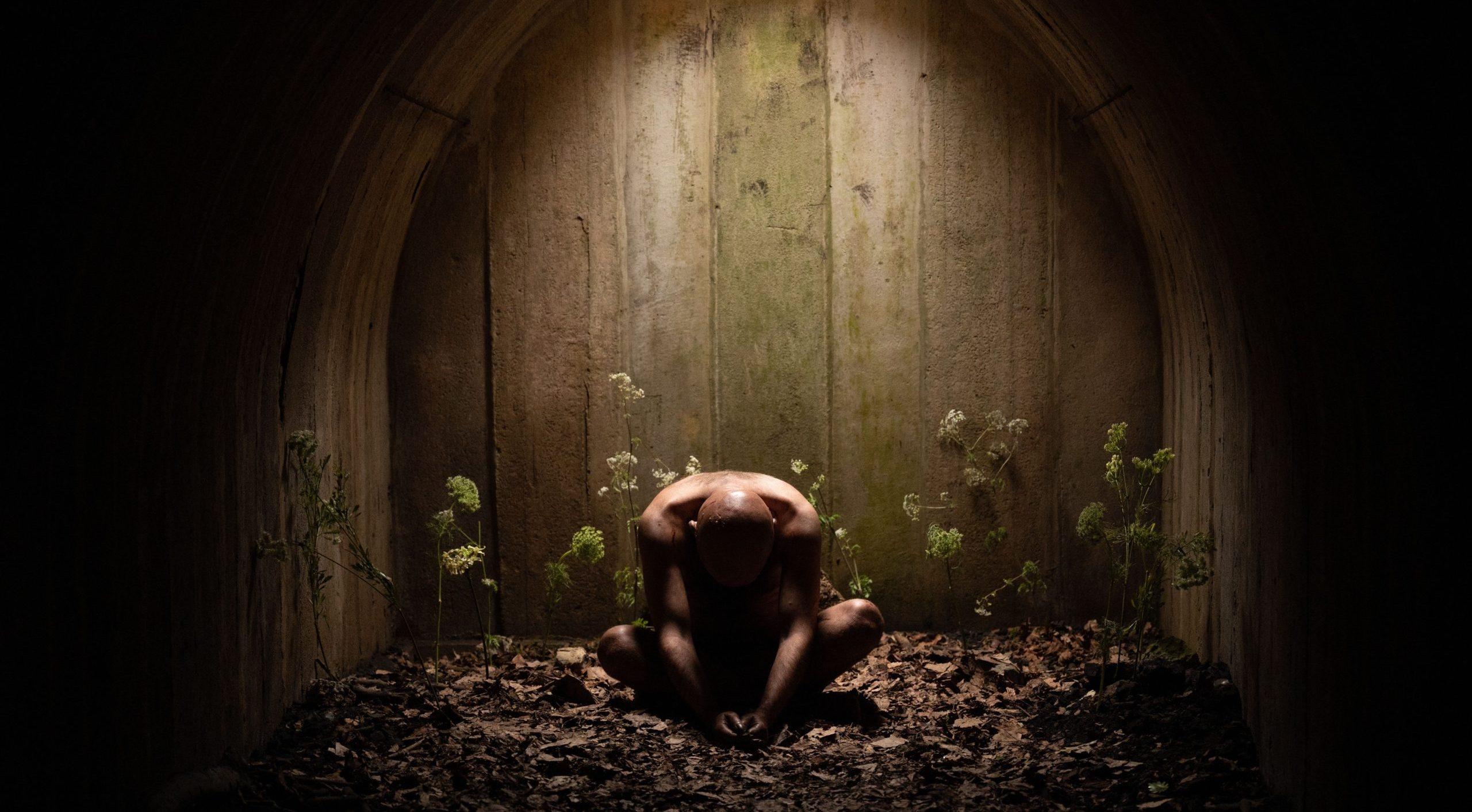 Article continues below advertisement
'Men' movie ending explained: What disturbing act does Harper witness?
At the film's climax, Harper finally decides to leave the countryside rental and head home to her sister, Riley (Gayle Rankin). Unfortunately, she doesn't get far because she's interrupted by all the men in the horror flick.
They terrorize her from outside the home, and chaos soon ensues once the naked man that's been stalking her (who's now covered in blood and leaves) attempts to break in. After the stalker slides his arm through the arm slot, Harper stabs him. However, things get even gorier once the naked man retracts it and ultimately slices his arm and hand in two.
Yes, it's super gross, but it's a massive clue as to where the story is heading.
Article continues below advertisement
The naked man then transforms into the young boy from earlier. He terrorizes her before transforming into the vicar, who chases Harper into the bathroom and tells her that he is obsessed with the erogenous parts of her body. Before she escapes, viewers notice that the man's hand is still split in half.
Article continues below advertisement
Harper then flees to her car and gets a good distance away before Geoffrey arrives and attacks her. He then steals her car and chases her back to the house, nearly running her down. As Harper regroups, things take a disturbing turn as writer-director Alex Garland presents a "bizarre nightmare of body horror," as Collider puts it.
The various versions of Rory's characters all begin giving birth to each other in graphic detail. Like the audience, all Harper can do is look on in stunned silence at what is going on. At this point, the men don't just have the gruesome arm injury; they also have a broken ankle...
At last, the final version to emerge is Harper's ex-husband, James, who sports the injuries from his death (an arm split in half and a broken ankle). So yes, everything comes together in the end.
Article continues below advertisement
The two sit next to each other on the couch, with James accusing Harper of neglecting his mental health. He blames her for his death and tells her all he wants is for her to love him. Wow, talk about manipulative!
The title card appears on the screen before we cut to the next day, when Riley, who's shown to be pregnant, arrives to see a bloodied Harper sitting in the garden. The movie officially concludes then and there.
Article continues below advertisement
Writer-director Alex Garland explained the ending in 'The Atlantic.'
In an interview with The Atlantic, Alex Garland discussed how "some people really hate" the ending of Men, noting that he could go on "for ages" about why some viewers find it unsatisfying.
Nevertheless, he outlined the end of the film in one simple sentence: "By the end of the film, what is notionally the monster is at its most disempowered and its most pathetic and its most hopeless."
Article continues below advertisement
Since the entire film focused on the unsettling and frightening nature of men, many viewers were expecting a more intense and terrifying ending. They felt it departed from the horror genre. However, Collider put it best when they said the end shows how there's something unnerving about the "pitiful" nature of men.
"Masculinity posits strength and domination through fear though, when stripped of all its pretensions, is a fragile construct," the outlet noted. "It very much is dangerous to others in order to justify its own strength, though it also can crumble when put up under the slightest bit of scrutiny." Yeah, that's pretty creepy.
Men is now playing exclusively in theaters.