'Moon Knight' Strives to Achieve a New Vibe for the MCU That Mostly Works
Check out our 'Moon Knight' review. The Disney Plus original balances creepy aesthetics and superhero flare with a stellar performance from Oscar Isaac.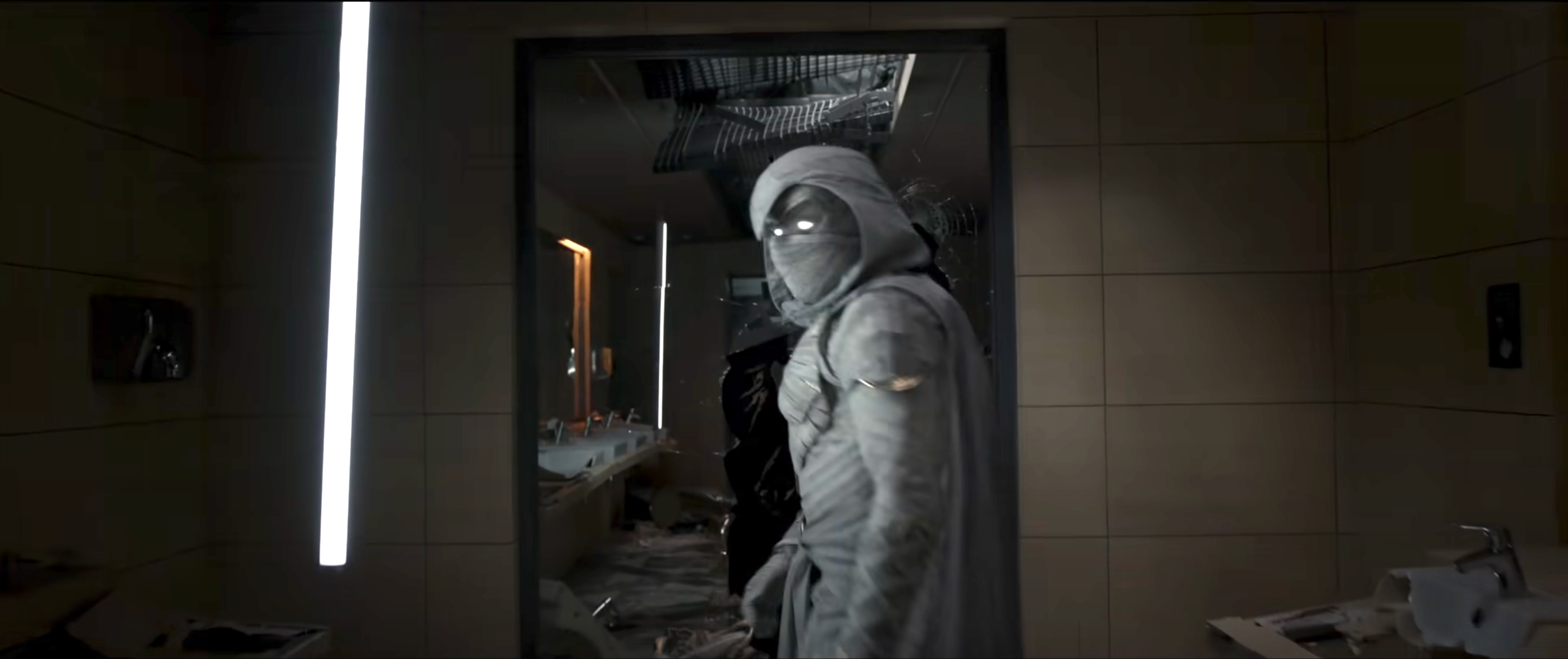 Phase Four of the Marvel Cinematic Universe doesn't pull any punches. Since the box office success of off-kilter films like 2014's Guardians of the Galaxy and 2020's Eternals, the franchise can finally tell more ambitious and personal stories with both classic and obscure heroes in the pantheon (since selling tickets and guaranteeing viewership is no longer a concern, but virtually a certainty when it comes to Marvel these days).
Article continues below advertisement
To that end, the new Moon Knight series on Disney Plus gets down and dirty with the world of Steven Grant — and by extension, Marc Spector. The series is a deeply introspective and visceral look into a hero's struggle with mental health through the lens of a compelling superhero mythos.
Moon Knight
Our Rating
The latest MCU series on Disney Plus is a little slow to start, but features an ambitious new aesthetic for superheroes and a wonderful performance by Oscar Isaac pulling double duty.
Premiere: March 30, 2022
Where to Watch: Disney Plus
Episode length: ~45-50 minutes
Director: Jeremy Slater
Stars: Oscar Isaac, Ethan Hawke, May Calamawy
Article continues below advertisement
Moon Knight initially follows Steven Grant (Oscar Isaac), a mild-mannered museum gift shop clerk with an encyclopedic knowledge of Egyptian mythology. Steven is socially awkward but enthusiastic about ancient Egyptian gods and traditions. Unfortunately, his seemingly-normal life becomes fractured when he discovers the truth behind his sleepwalking issue and waking dreams.
Steven soon realizes that he isn't alone in body or mind when he glimpses into the other life he lives through his alternate personality, Marc. Steven finds himself right in the middle of Marc's dangerous life when he is pursued by a supernatural religious zealot named Arthur Harrow (Ethan Hawke). When ancient Egyptian monsters come into the mix, Steven is forced to don the suit of the Moon Knight to stand a chance against the threats that Marc faces.
Article continues below advertisement
Life through Steven Grant's eyes is disorienting and confusing, but his journey with Dissociative Identity Disorder (DID) is expertly navigated through Oscar Isaac's dual performance. With an entire premiere dedicated to Steven's perspective as his life bleeds into Marc's, Oscar generates a compelling narrative in his one-person ensemble cast. Our brief look at Marc shows us a rugged and experienced fighter willing to do anything to protect his cause. This is balanced perfectly with Steven's abject panic and utter confusion as he steps into the aftermath of Marc's actions.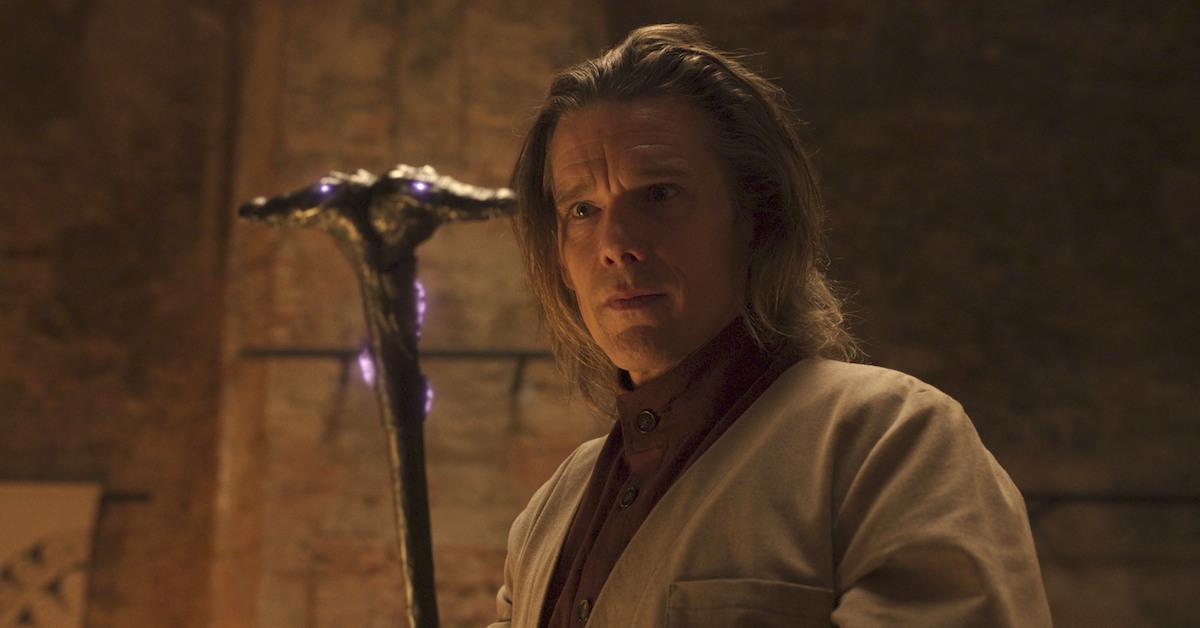 Article continues below advertisement
Arthur Harrow, on the other hand, may take some getting used to as the series antagonist. Ethan Hawke manages to mix equal parts sinister and friendly in a convincing-enough performance, but the character himself leaves a lot to be desired. There are glimpses of a compelling villain within someone like Arthur who is so willing to mutilate his own body for a twisted sense of divine justice through self-harm.
But with shockingly little buildup to his on-screen debut, it's difficult to rank Arthur any higher on our MCU villain rankings than, say, the bald dude from Ant-Man.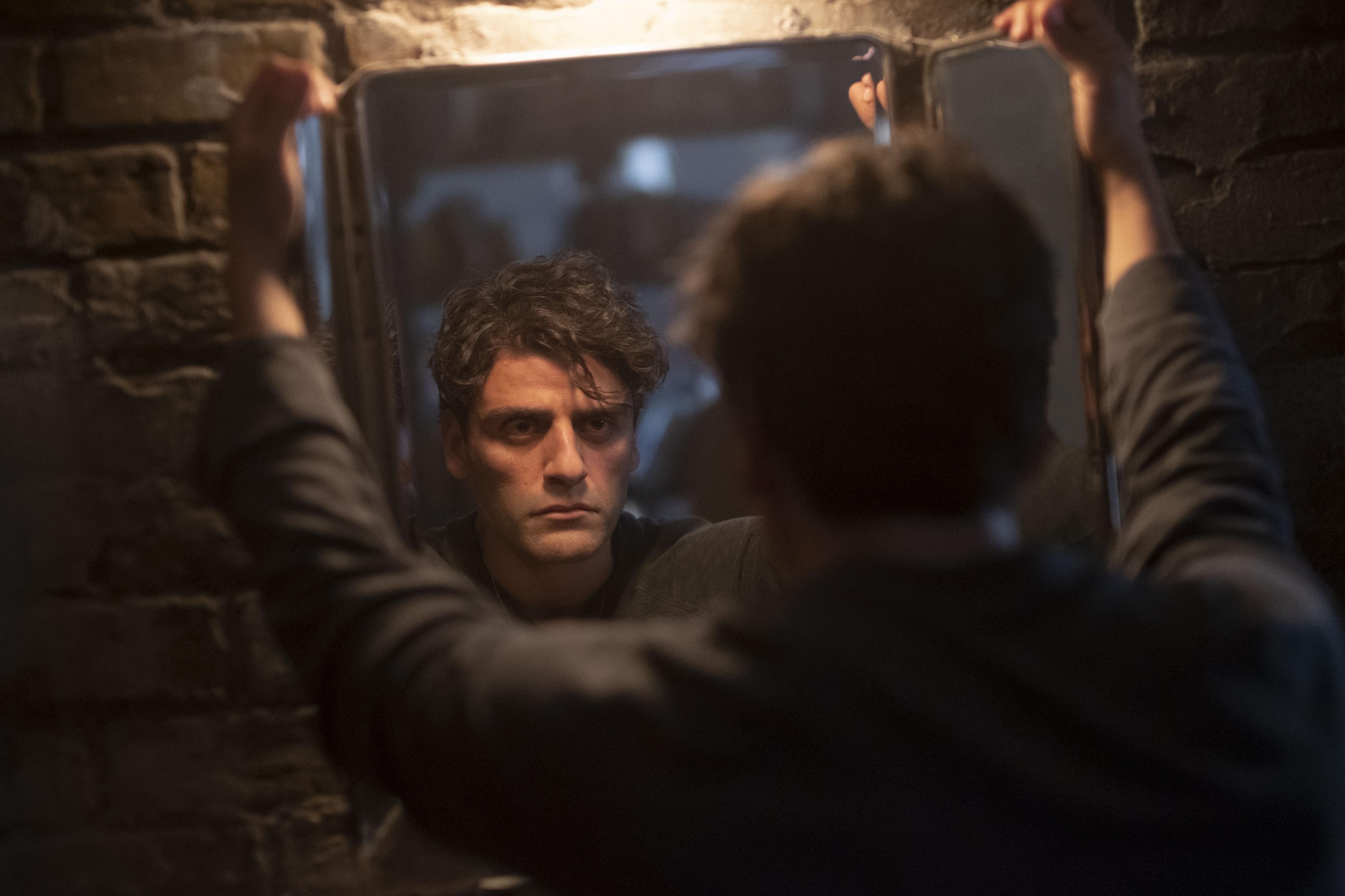 Article continues below advertisement
Ironically, that makes watching Steven all the more exciting. Moon Knight isn't afraid to mess with your head a little as it places you squarely in Steven's shoes as he experiences his DID. At one moment, Steven will be surrounded by assailants. Then before you know it, Steven's life skips to a point where every attacker is beaten bloody. The structure can be overwhelming, but it's an exciting play on second-person perspective that leaves viewers as baffled as Steven is on how he arrived from Point A to Point F.
Outside of the struggle between Marc and Steven sharing the same body, the world of Moon Knight delves into a genre formerly untapped by Marvel Studios. There's a palpable sense of horror that few Marvel projects have dared to approach in a long history of superhero stories. Steve slowly finds himself haunted by visions of a horrific Egyptian deity whose presence begins to invade his otherwise normal existence. While scares and creep factors certainly aren't the main focus of the show, the spooky atmosphere is a welcome escape from the quips and testosterone-fueled humor that have defined so many Marvel movies in the past.
Article continues below advertisement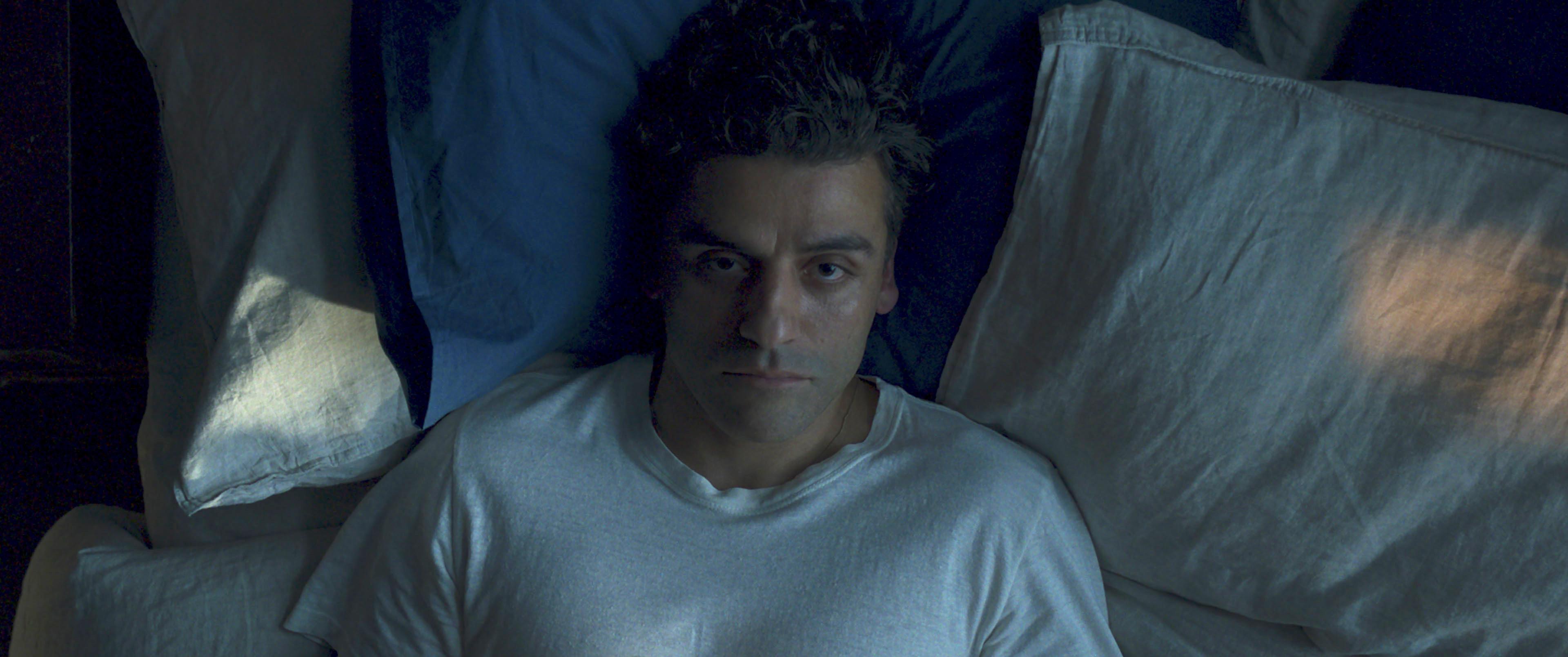 Steven is a socially-awkward delight whenever he's on screen, providing much of the show's levity as he tries to navigate his ho-hum life. It's the dichotomy between him and Marc, where he receives terrifying peeks into what goes on in his alternate life, that make Moon Knight so rewarding to watch. The swing from one man's everyday life to someone else's waking horror makes for a jarring tonal shift that actually works in the story's favor.
Article continues below advertisement
As a standalone show, Moon Knight is great at playing to the characters' defining traits as one person tries living multiple lives. But it also works as an MCU show that doesn't necessarily require the baggage of an entire franchise. In a post-Blip world where we're forced to ask who got snapped out of existence for five years with each successive show, Moon Knight takes measures to carve out its own niche as a captivating origin story in its own right.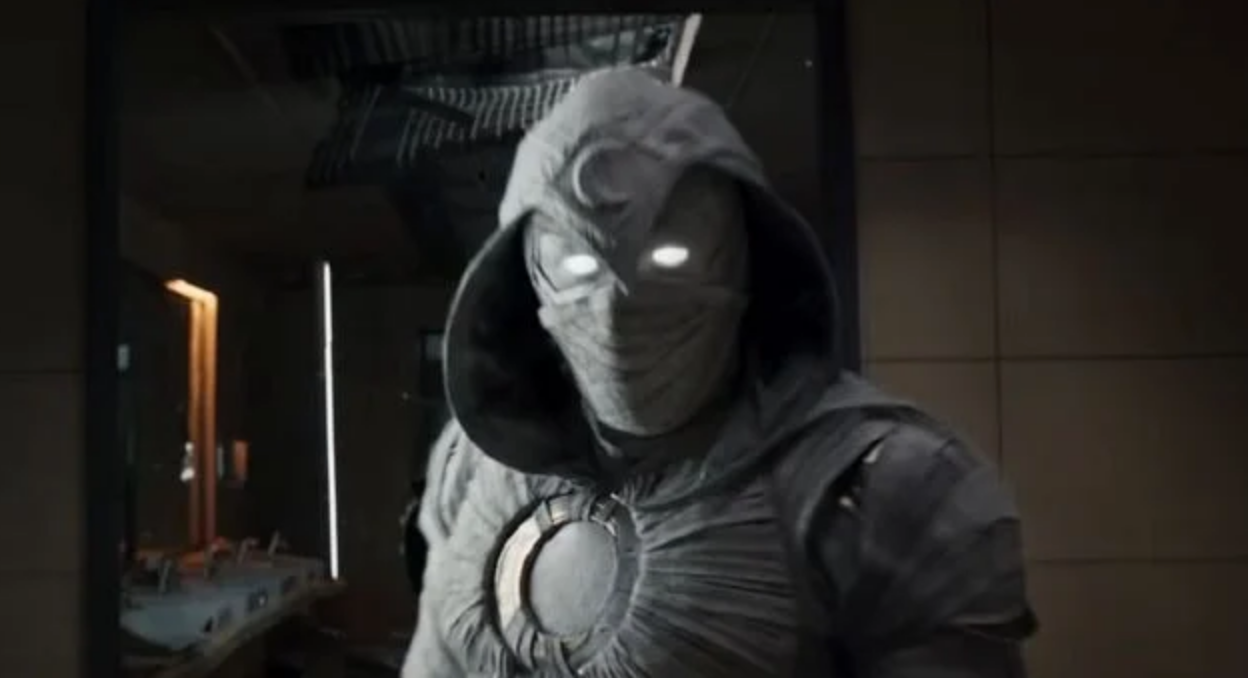 Article continues below advertisement
Even for one of Marvel's more obscure heroes, Moon Knight has a unique and shockingly approachable tale to tell within this long-running franchise. The new series isn't afraid to get personal within the psyche of our multifaceted protagonist and ensures that the life of a man living with Dissociative Identity Disorder is intertwined with the larger mythology, not eclipsed by it.
Moon Knight is emblematic of the bold new directions that Phase Four wants to achieve with its heroes, centering more personal and often harrowing tales.