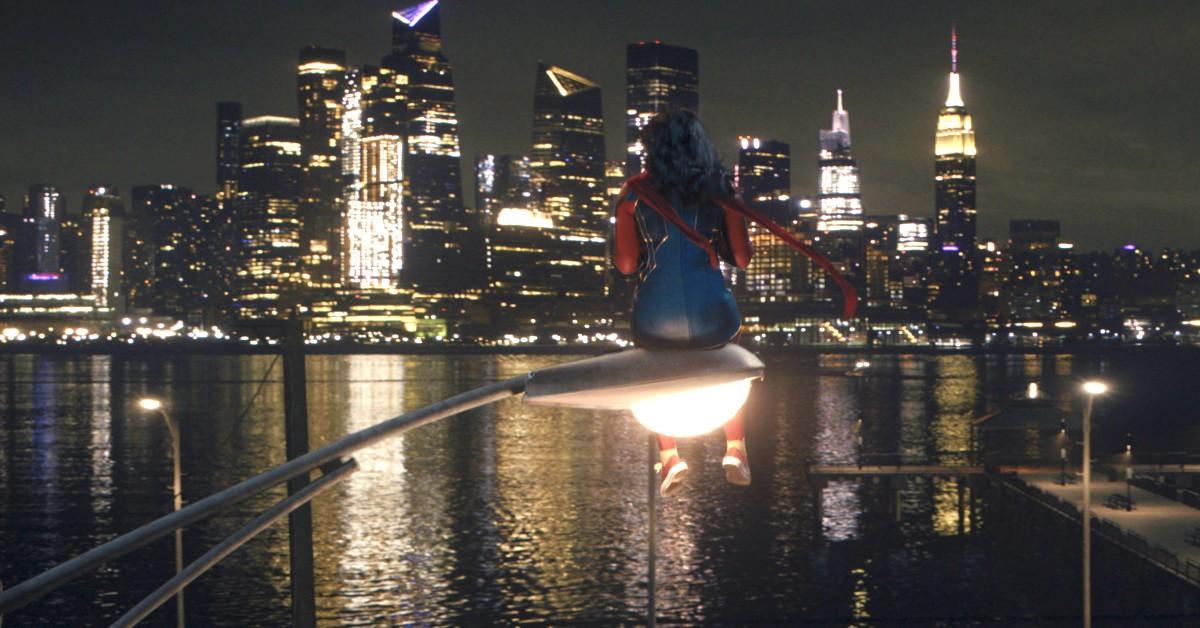 How Does the 'Ms. Marvel' Finale Connect to the 'Shang-Chi' Post-Credits Scene?
Article continues below advertisement
During the Shang-Chi post-credit scene, Wong (Benedict Wong), Bruce Banner (Mark Ruffalo) and Carol Danvers (Brie Larson) question Shang-Chi (Simu Liu) and Katy (Awkwafina) about the origin of the Ten Rings.
They note that a beacon appears to be responding to the artifacts somewhere in the universe, but Wong, Bruce, and Carol can't figure out where the beacon is coming from either.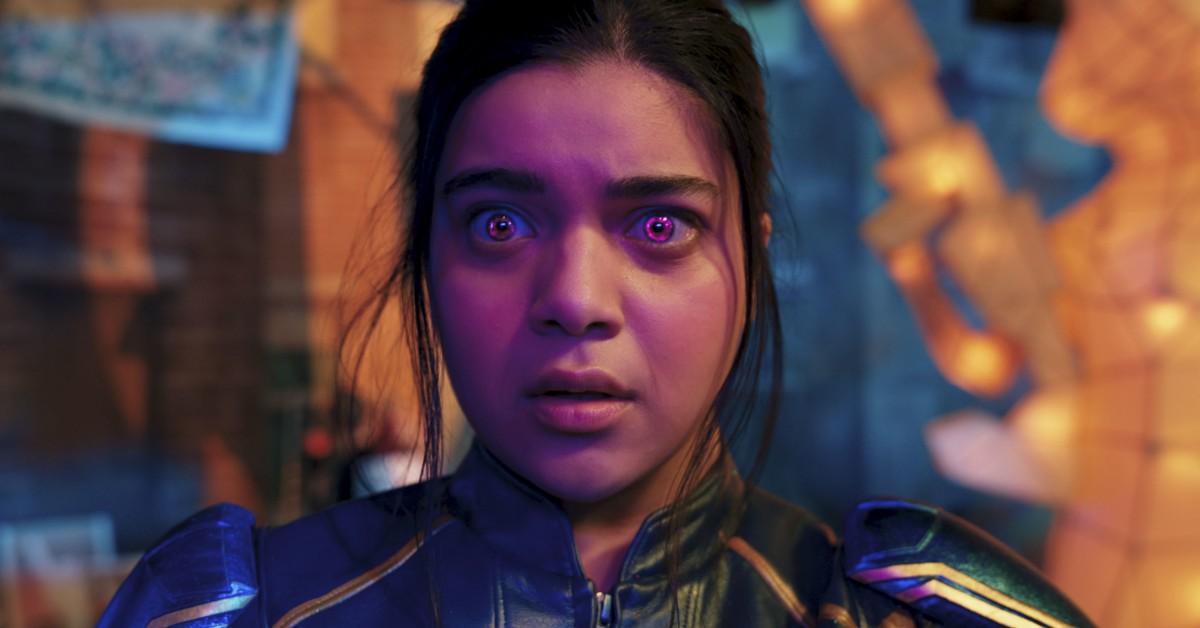 Article continues below advertisement
The connection between the 'Ms. Marvel' finale and 'Shang-Chi'.
The Ms. Marvel mid-credits scene opens up to so much lore. While Kamala is procrastinating on doing her homework in the Ms. Marvel finale mid-credits scene, Kamala notices that her bangle is radiating with purple energy. She looks at her bangle with curiosity, only to be thrown through her closet door and transported to somewhere unknown!
Carol Danvers (Brie Larson) appears in Kamala's place, her fingers glowing with the same purple energy. She looks around at Kamala's vast array of Captain Marvel posters and gets straight to the point by saying, "Oh no, no, no."
Carol runs off, presumably to tell Kamala's parents that Kamala may not be finishing her homework just yet. A report from Newsweek proposed the most feasible theory. What if the beacon is emanating from Kamala's bangle?
Article continues below advertisement
Did Kamala and Carol switch places?
Considering Carol is Kamala's personal hero, this scene brings the two of them closer than ever! The Ms. Marvel finale mid-credits scene definitely makes it look like Kamala accidentally traded places with her hero. In fact, it's possible that Captain Marvel gets called away from the Shang-Chi scene only to end up in Kamala's room at the end of Ms. Marvel. Could this lend proper credence to another Ms. Marvel theory about the true origin of Kamala's bangle? Is it actually a Kree Nega-Band?
Article continues below advertisement
During one Marvel comic book storyline, the Kree gives Captain Mar-Vell a pair of Nega-Bands as a ruse to trap him in the dangerous negative zone, per The Marvel Database. The Nega-Bands are Kree technology that endow the wearer with a wide assortment of cosmic powers.
Back on Earth, an Avengers ally named Rick Scott finds a pair of Nega-Bands and taps them together. The Nega-Bands give him the ability to trade places with Captain Mar-Vell in the Negative Zone.
And lest we forget, during the flashback scene in Ms. Marvel Episode 3 Aisha (Mehwish Hayat) and her fellow ClanDestines are seen in a temple in India, standing above a floor emblazoned with symbols that resemble the Ten Rings from Shang-Chi.
Aisha also discovers one of the bangles, on a severed blue arm, presumably belonging to one of the Kree people.
Article continues below advertisement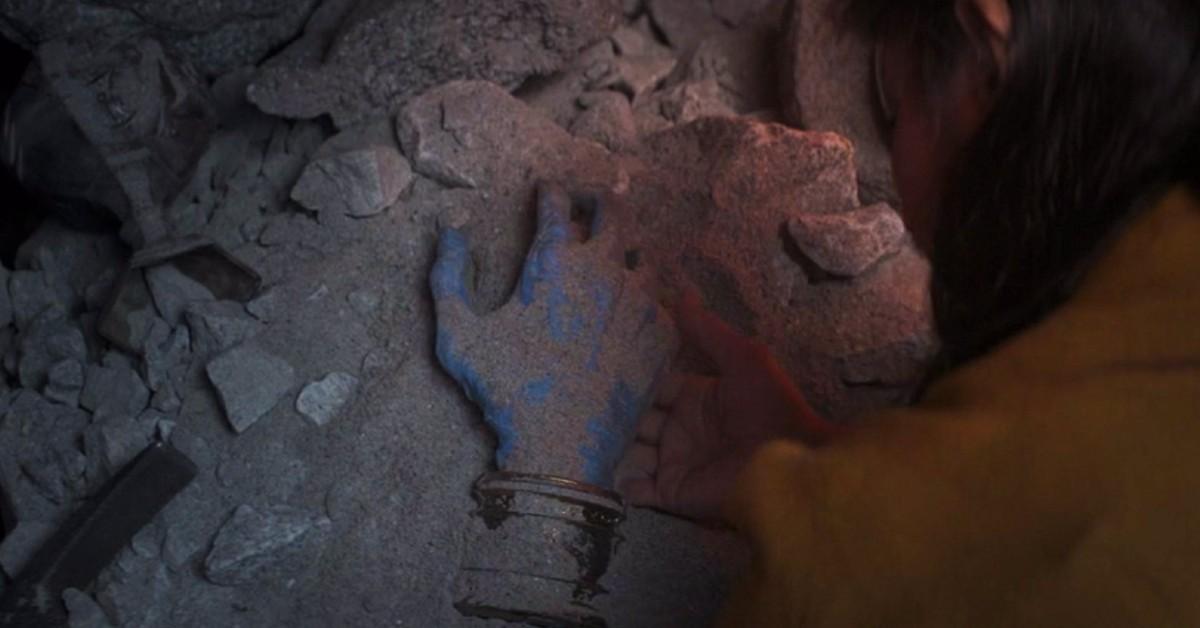 Every connection seems to be building up to The Marvels, which is due to release in theaters on July 28, 2023. It would make sense if the bangles have something to do with the Kree, considering Carol's origins. However, the bangles' connection to the Ten Rings still needs some further explanation.
And where does Kamala end up? Did she get transported to where Carol was previously? Is she trapped in the MCU's version of the Negative Zone? We'll just have to wait a year to find out!